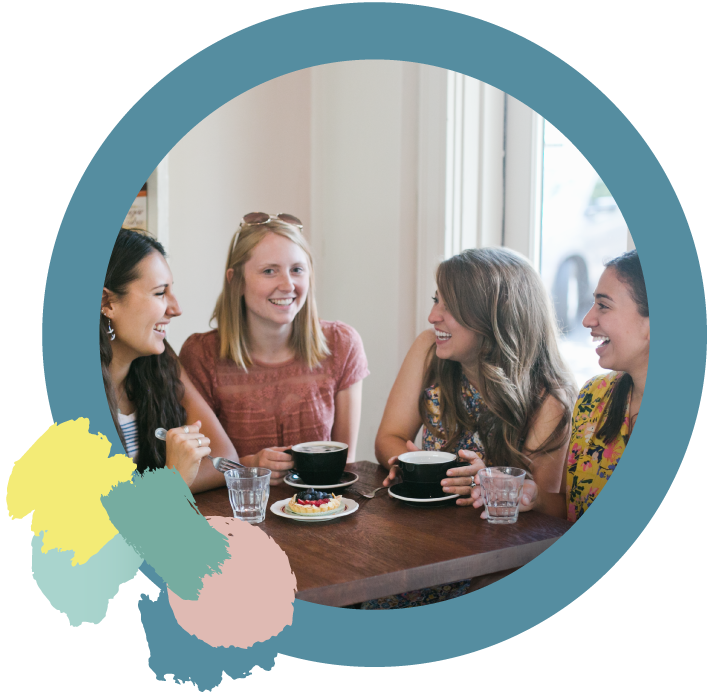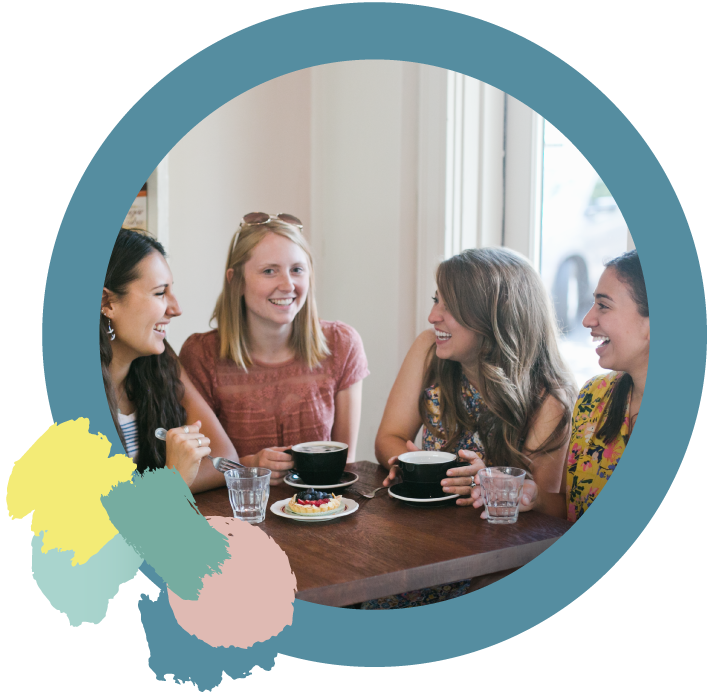 Blog Archives
The most recent posts can be found here, but there are so many more to read! Scroll away, friend.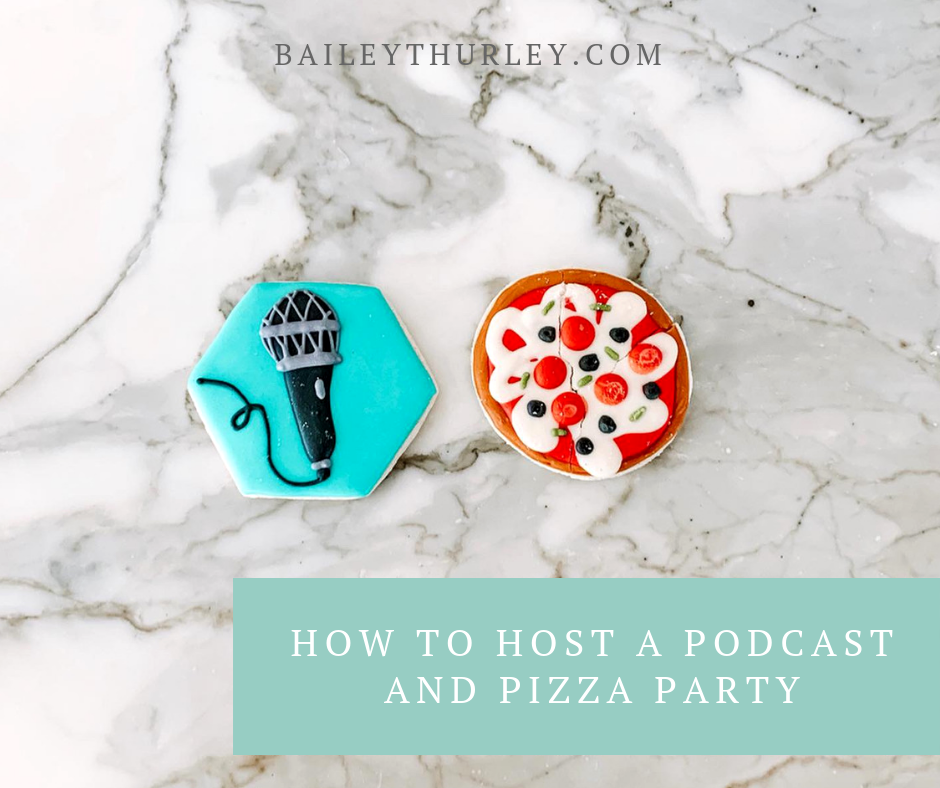 Affordability and fun are the keys to sustaining fresh and new ways to connect with your friends. So, when brainstorming an easy way to connect with our friends I just happened to be listening to a podcast with Tim. That's when it hit me! Tim and I love listening to...
read more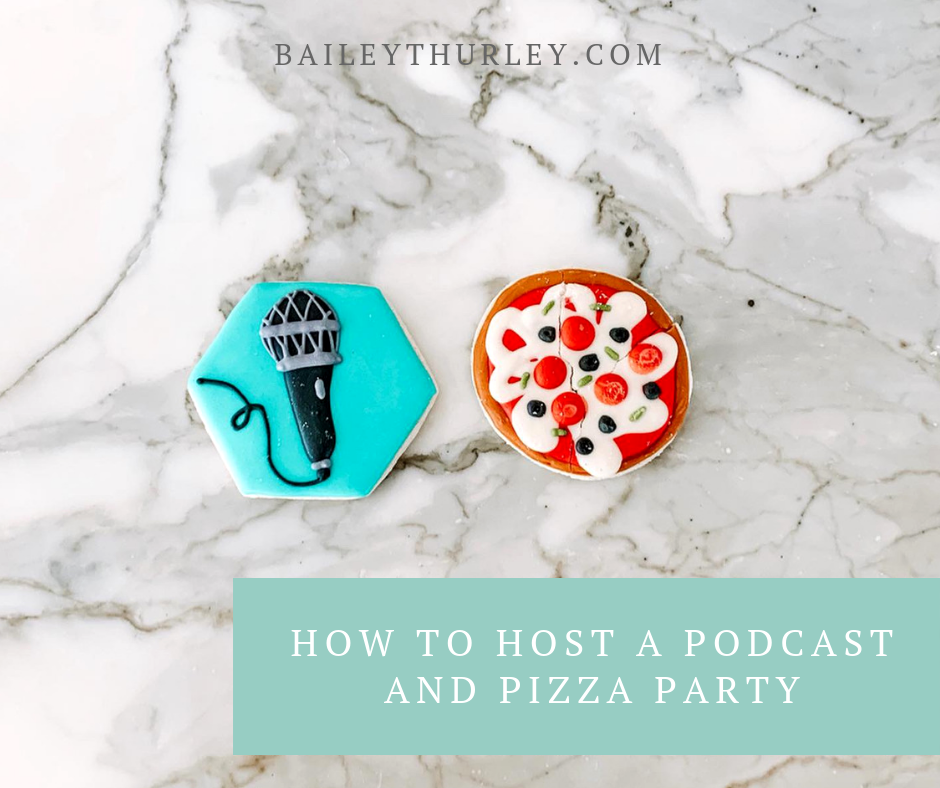 Affordability and fun are the keys to sustaining fresh and new ways to connect with your friends. So, when brainstorming an easy way to connect with our friends I just happened to be listening to a podcast with Tim. That's when it hit me! Tim and I love listening to...
read more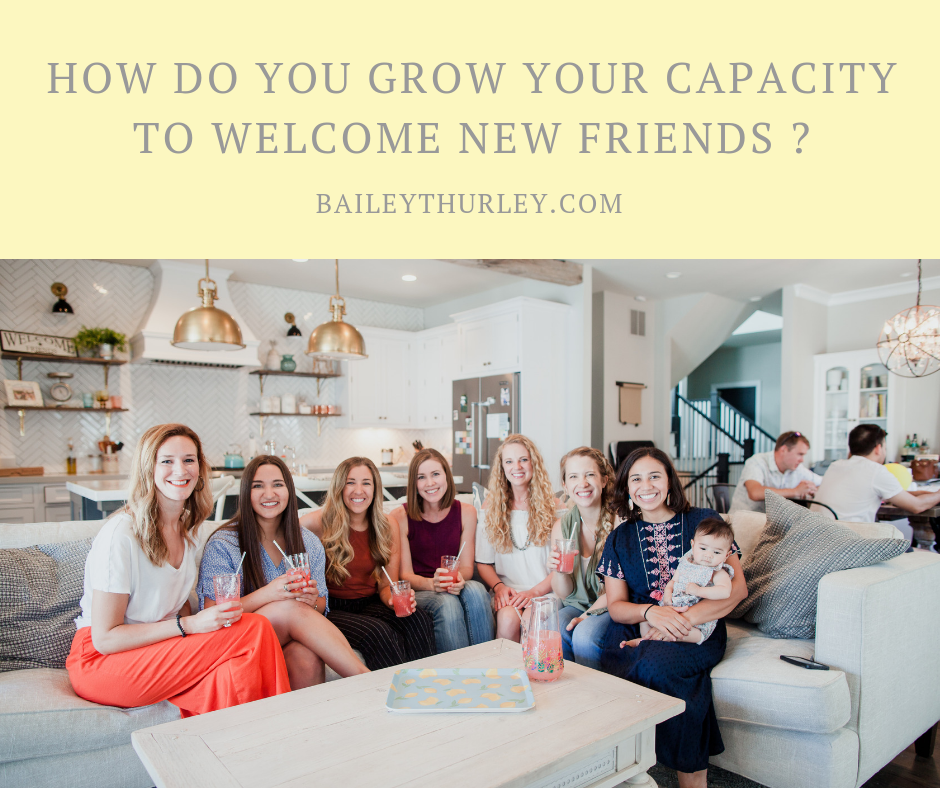 What holds you back from inviting others into everyday hospitality? I'm not just talking about a meal at the table but inviting the girl from your class into a conversation, or the new neighbor into your bible study. Having led a small group for over three years, I...
read more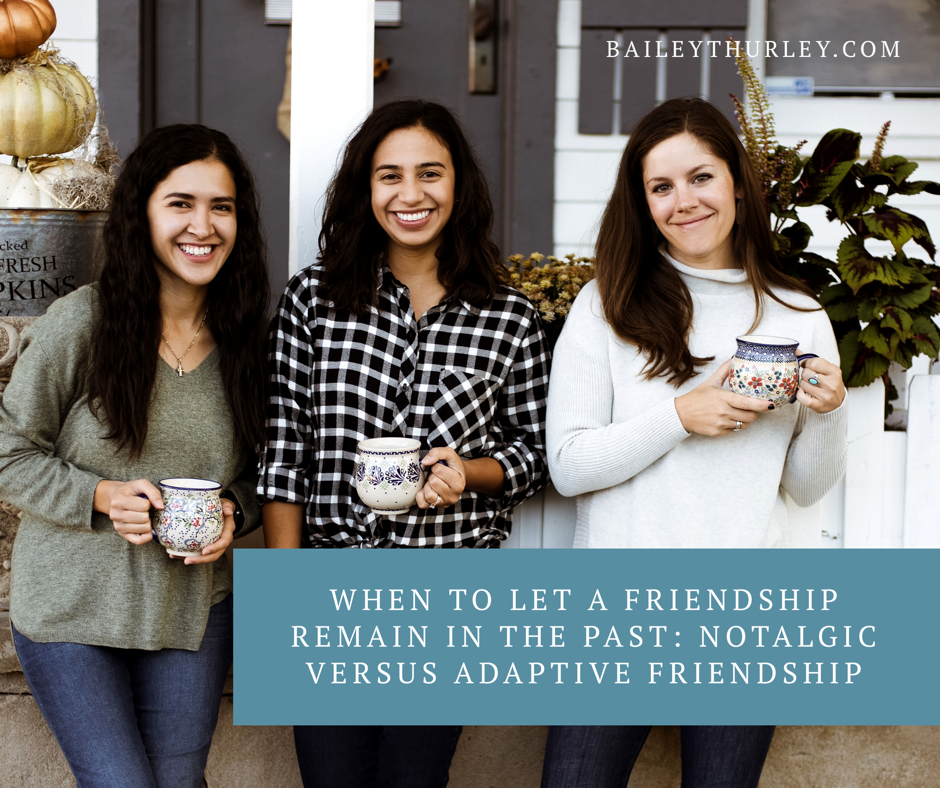 I'm the first person to run back to what is familiar in my friendships. I often try to recreate the same mood, feel, or connection because those moments were so meaningful the first time, right? The tension arose in my friendships the summer after I moved to Denver. I...
read more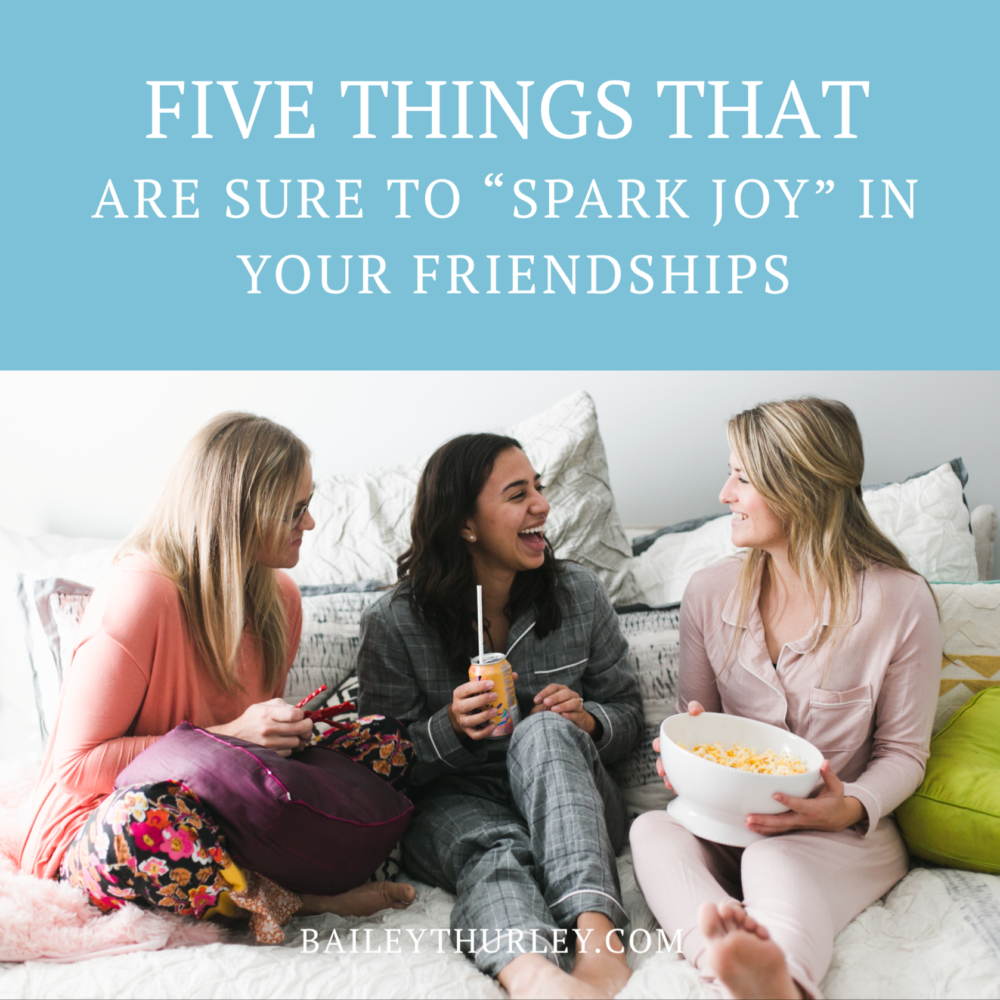 If Marie Kondo did friendship, she would probably ask us to reconsider the essential practices that will "spark joy" in our gal pal relationships. The woman is the new age Martha Stewart for healthy and simple home routines so folks can have a healthy and simple life....
read more
I scroll through Pinterest looking to DIY the perfect hand-dyed ombre kitchen towel project.  After reading a few blogs, I think, "I get the gist. I am ready to give it a try." Famous last words because my lack of attention to detail renders all my DIY projects...
read more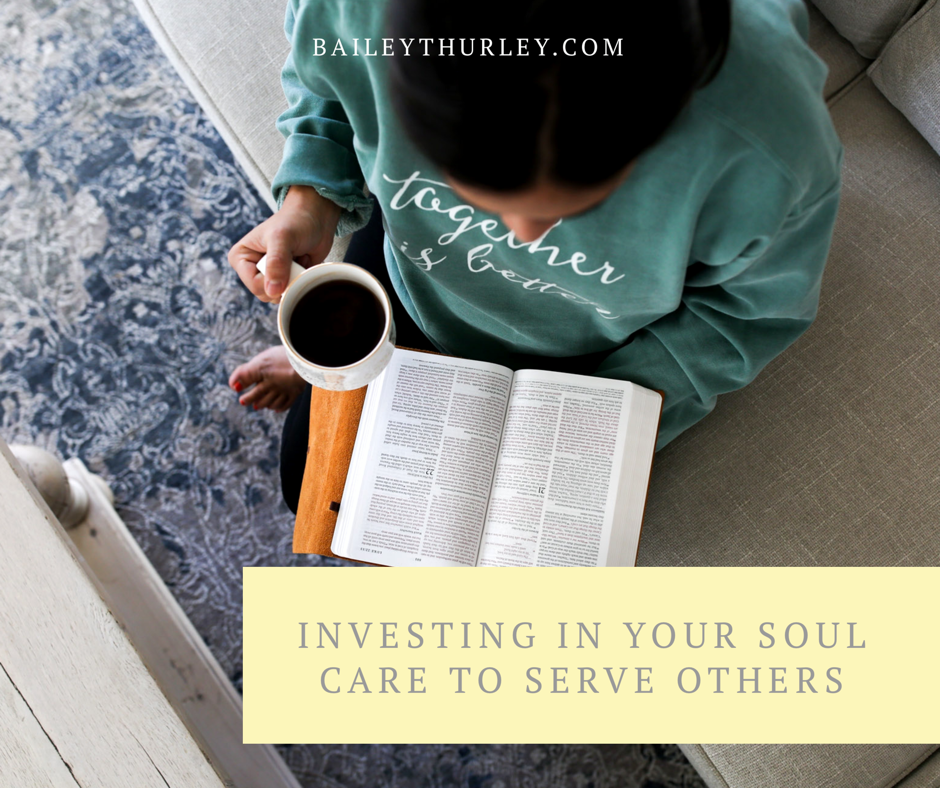 Hospitality comes in all shapes and sizes, but it requires the same discipline of making daily deposits to our soul care so we can welcome others with generous hearts. When I am empty, I struggle to be a friendly, kind-hearted person. This horrendous, ugly person...
read more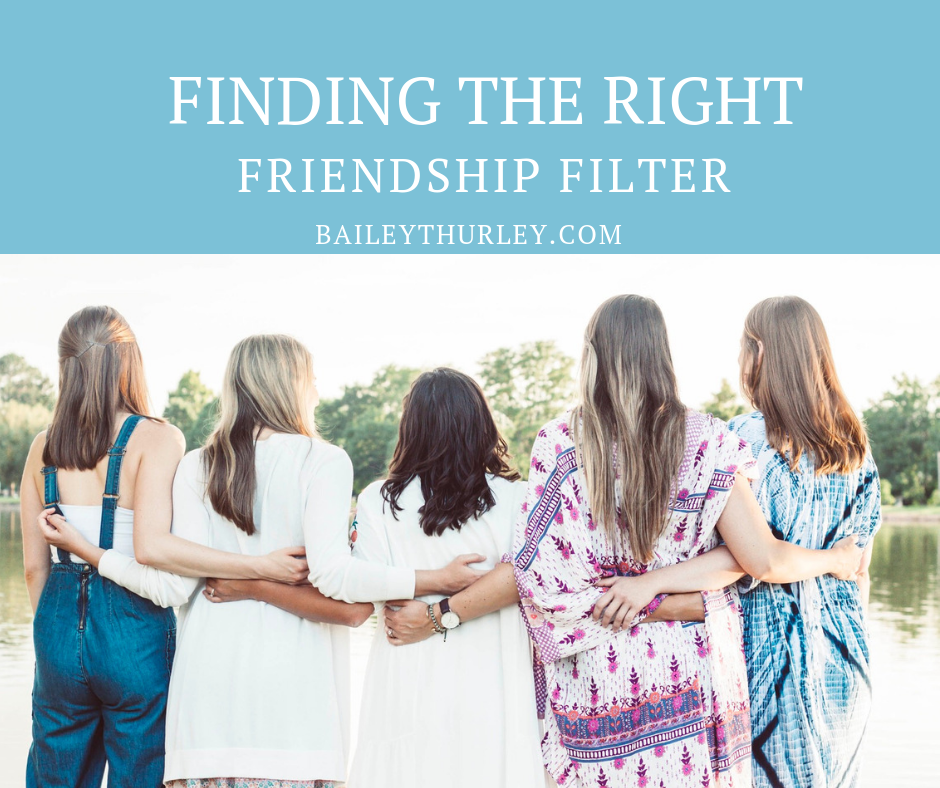 It's easy to make acquaintances, it's harder to make quality friends. We bounce from friend group to friend group looking for the people we can bestow the coveted title "besties" to. We are on the search not just for some women we can occasionally meet for happy hour,...
read more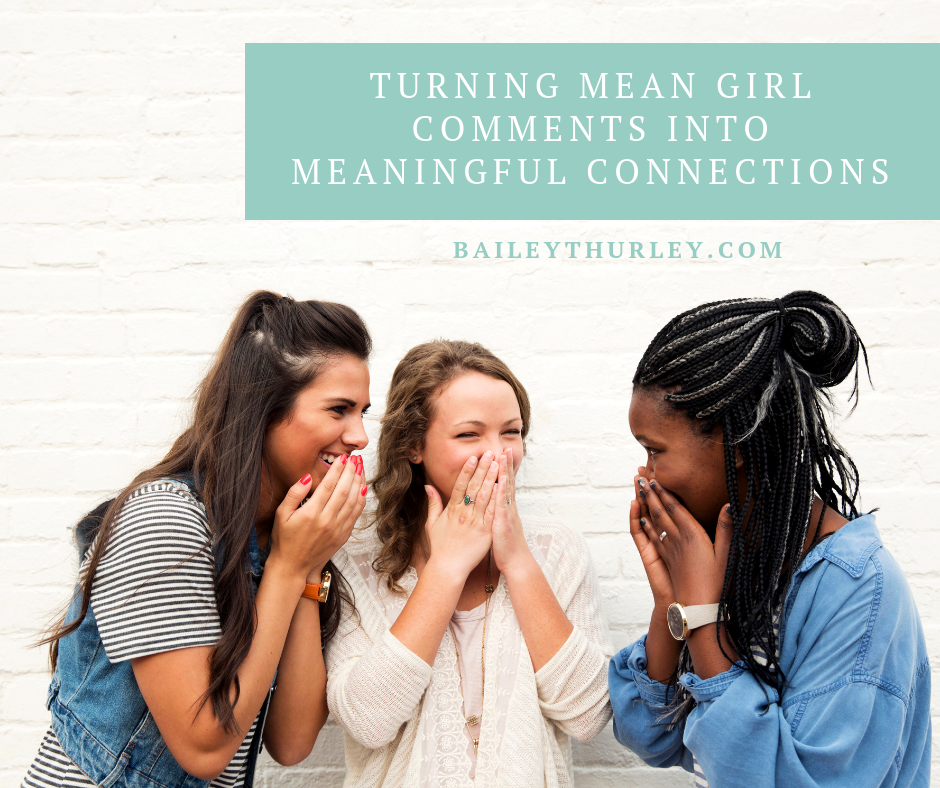 In middle school we read the classic, Anne of Green Gables. The quirky read-head who captures our hearts! In the book Anne asks her best friend, Diana if she would be her bosom friend. The bosom is the heart, where we keep our most secret thoughts and feelings. So,...
read more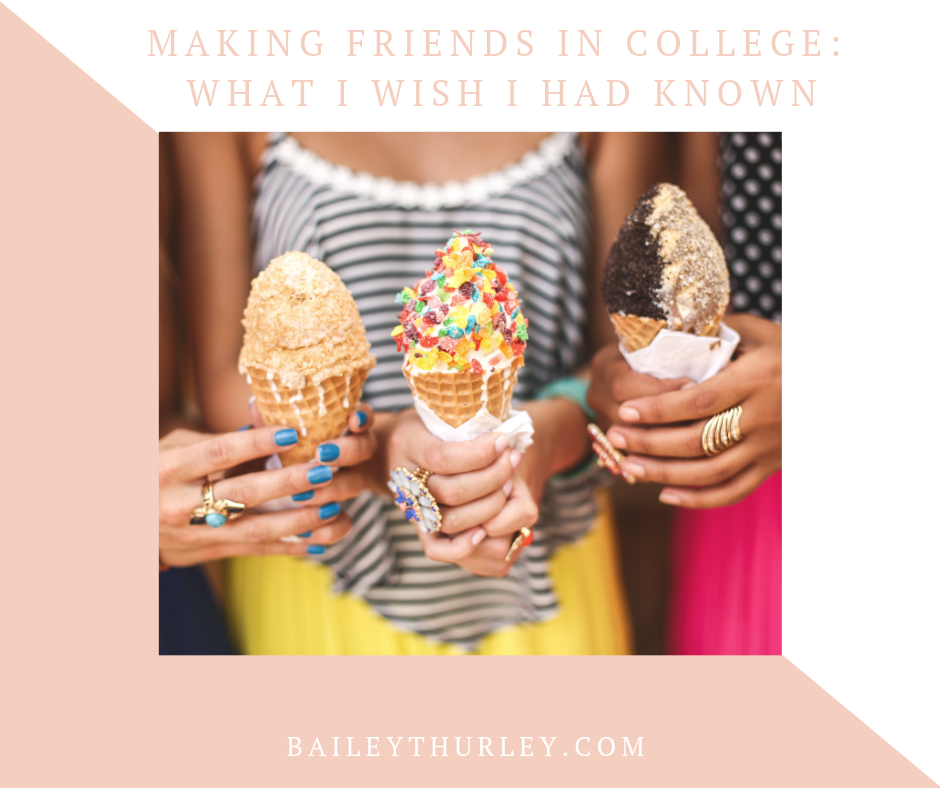 Community in college was difficult for me. I was constantly comparing my new friends to my old friends. I often chose staying in over going out. And I rarely spent time getting to know someone because I was jumping from one social-circle to the next. If I could go...
read more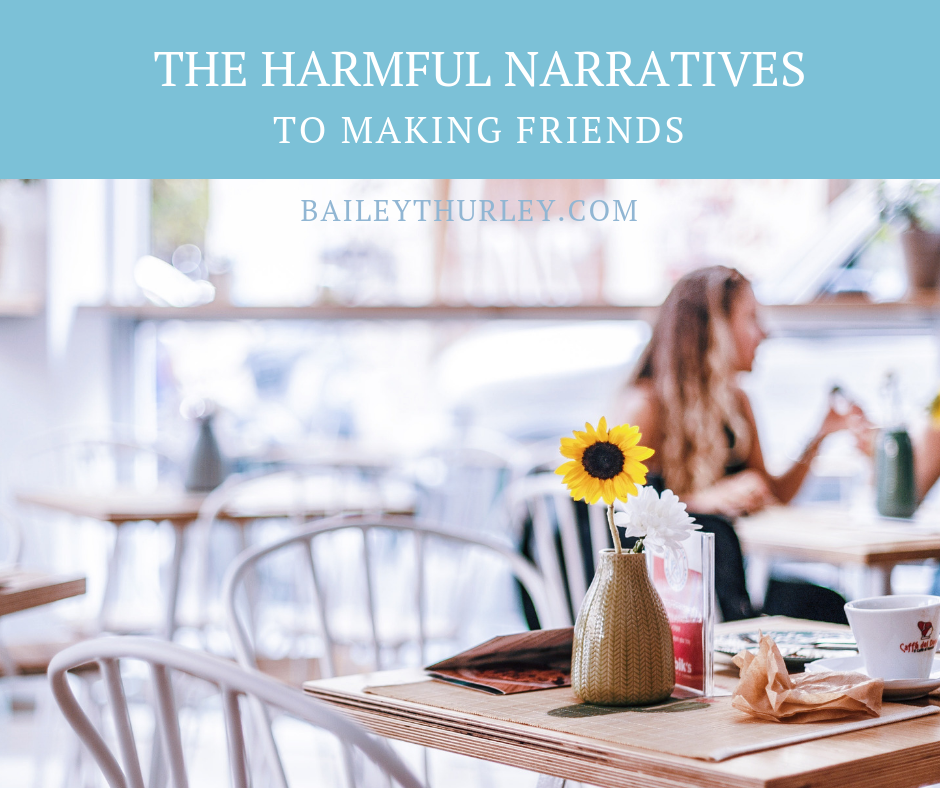 When we get stuck in our friendships, we listen to harmful voices to clarify what went wrong. When I started college in 2009, I had a lot of unspoken expectations for community. I assumed it would be: + like-minded women who thought about their faith exactly like I...
read more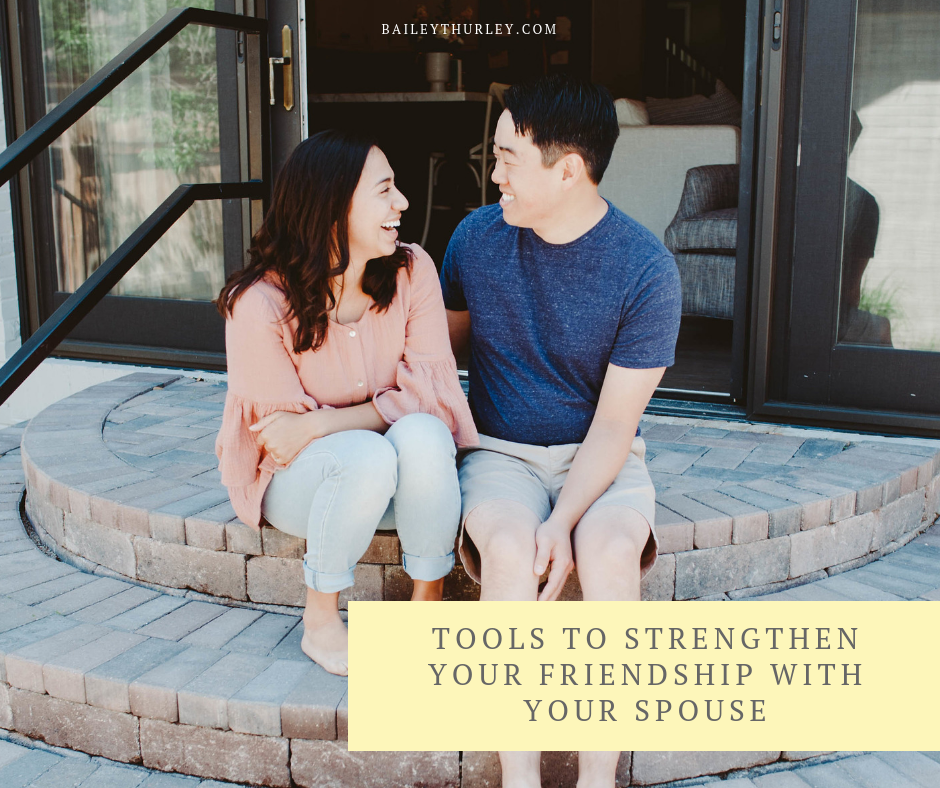 When Tim and I met, it was pretty close to "love at first sight." Within weeks we knew that this was good, and God gave us green lights to move forward towards engagement. Within a year of our first "hello," we were married. Oh…and then months later, we found out we...
read more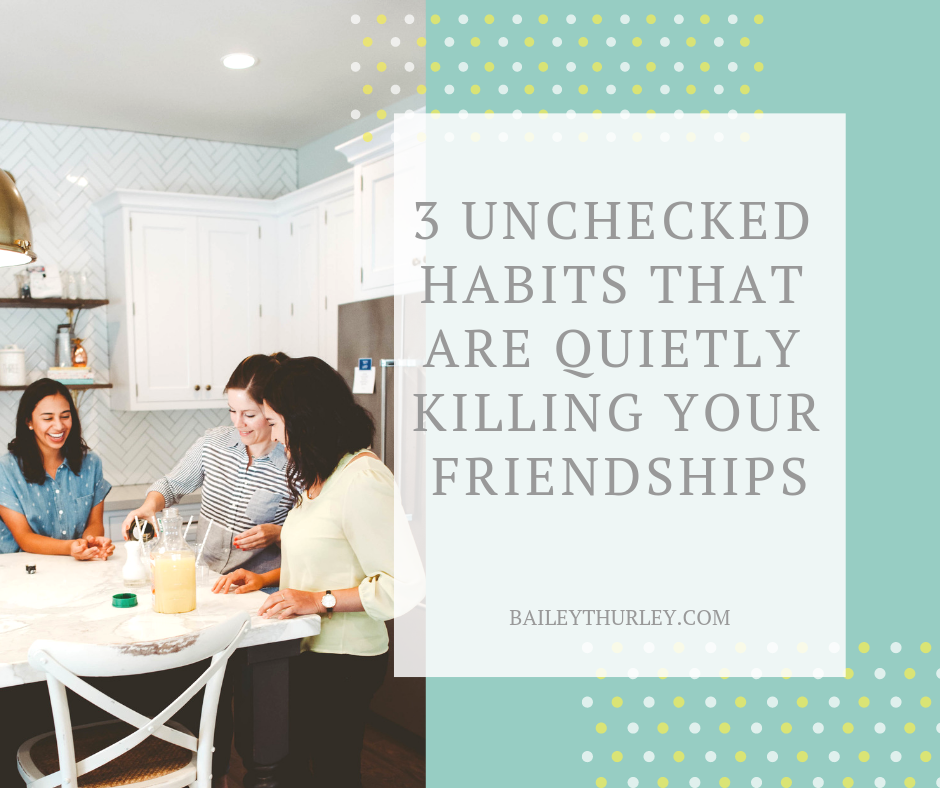 When we feel tension in our friendships, it usually stems from small unchecked habits practiced week-by-week versus one big explosive point of conflict. Small, seemingly harmless things creep in and negatively impact the heart of our friendships. Unless we...
read more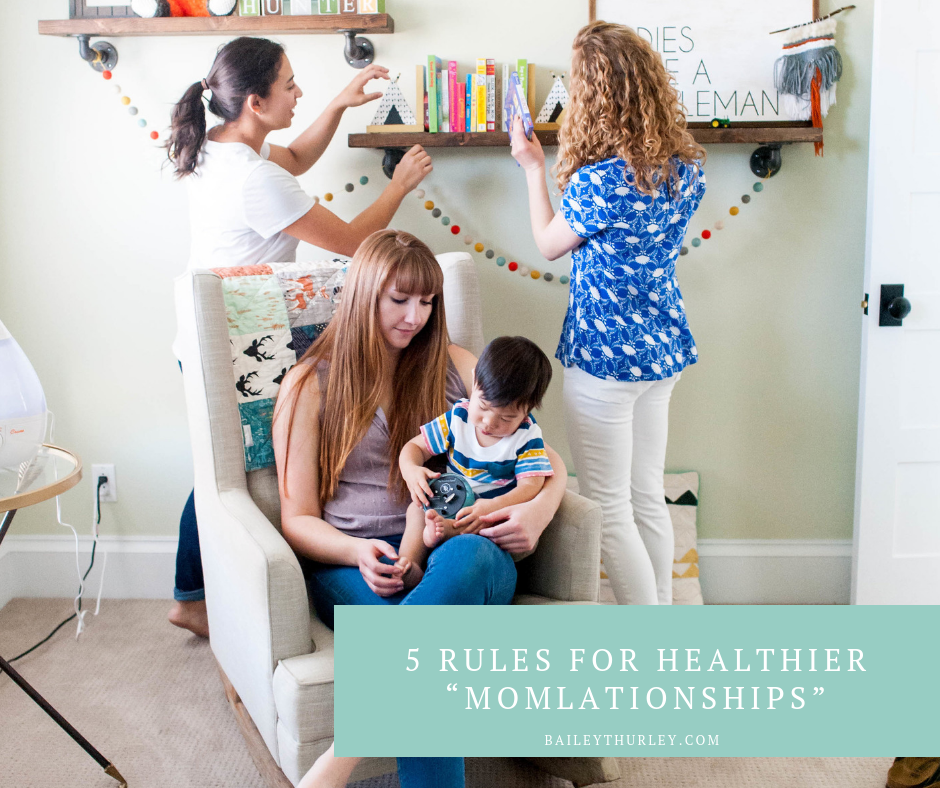 Thou shall serve other moms. Every mom is struggling in some way. Whether it is getting dinner on the table or shoes on kid's feet. It is a general rule of thumb that if you see a mom wrestling her child while juggling snack containers, jackets and a diaper bag, that...
read more
Do you ever feel like YOU contribute more to your relationship than your friend does? Well, you are not alone! 60% of women feel they do most of the giving in a friendship.* Unfortunately, this unhealthy mindset creates a barrier to trusting and developing those...
read more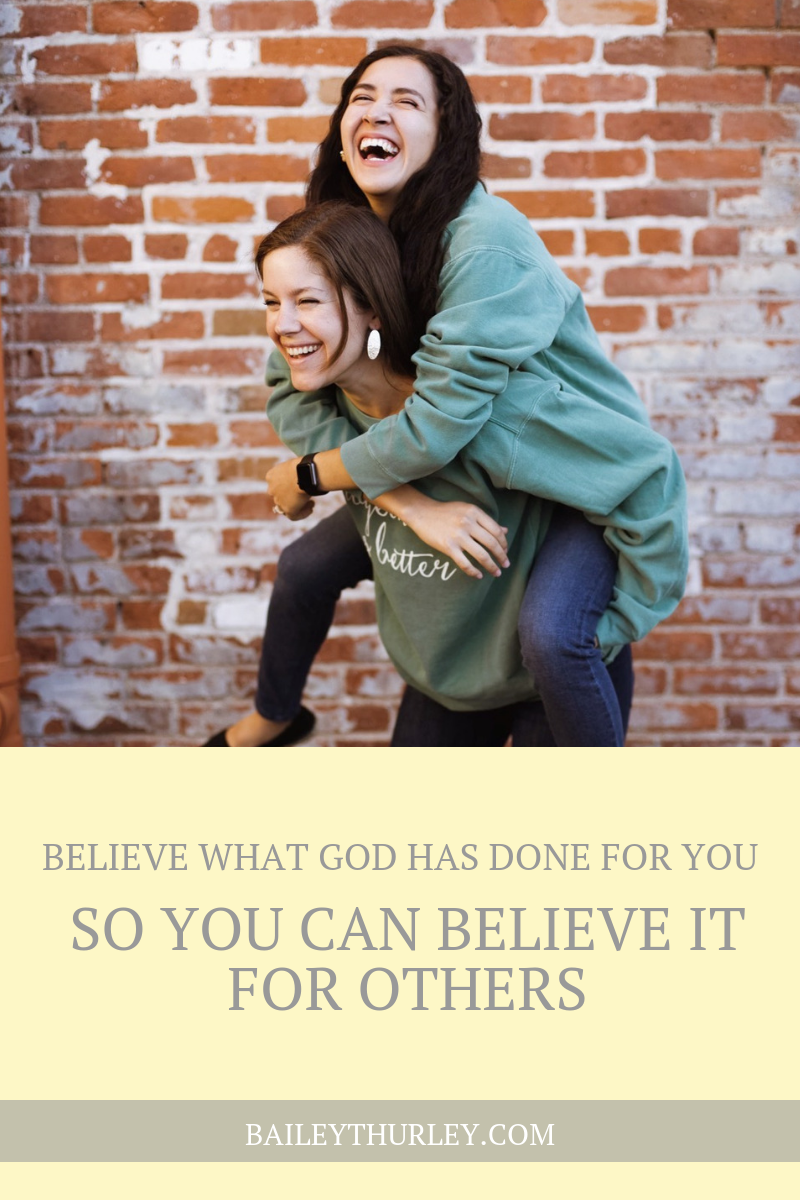 The most important question we can ask ourselves in friendship is: "How do I confront my own emptiness?" It may seem ironic to begin growing as a friend by focusing on yourself, but you need to know your own "belovedness" before you can offer that gift to someone...
read more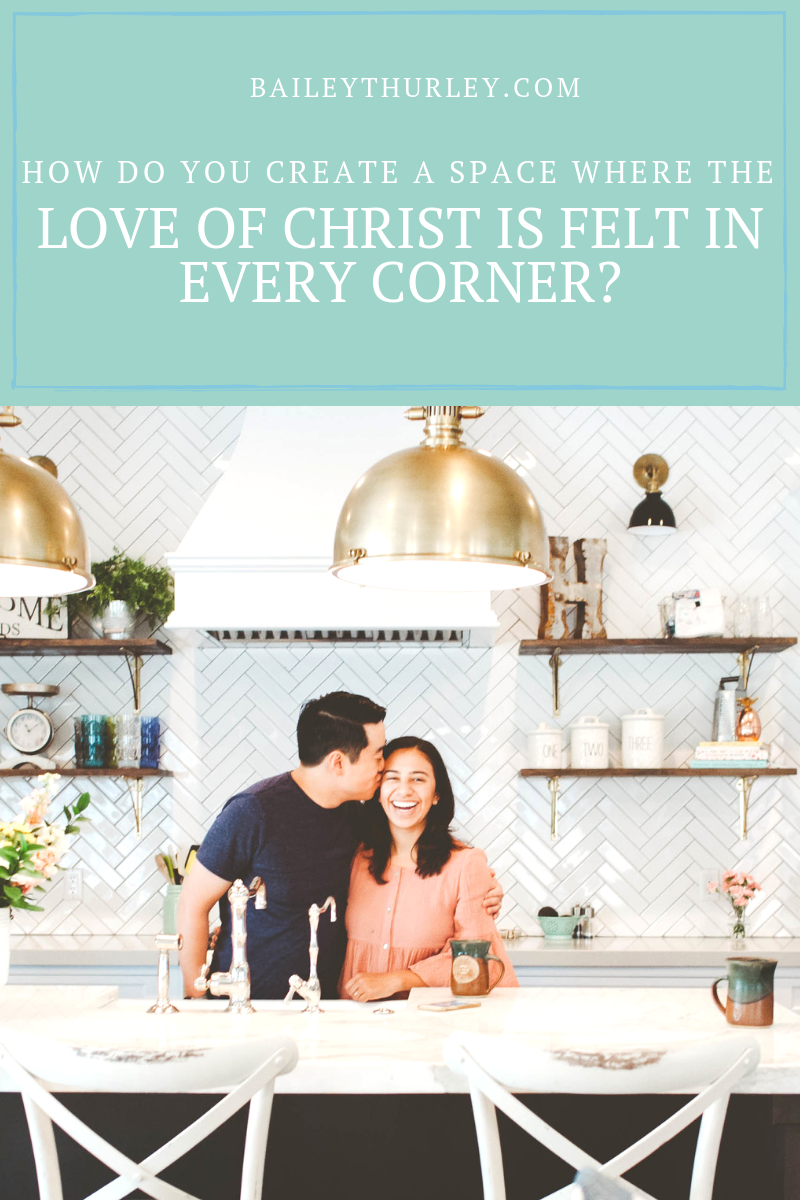 Guests are about to walk into your home, yet you feel exhausted from your day and slightly frustrated when you see the mess of toys on the floor that you need to pick up? Perhaps your roommate's dishes are piled high for everyone to see, or work is preoccupying your...
read more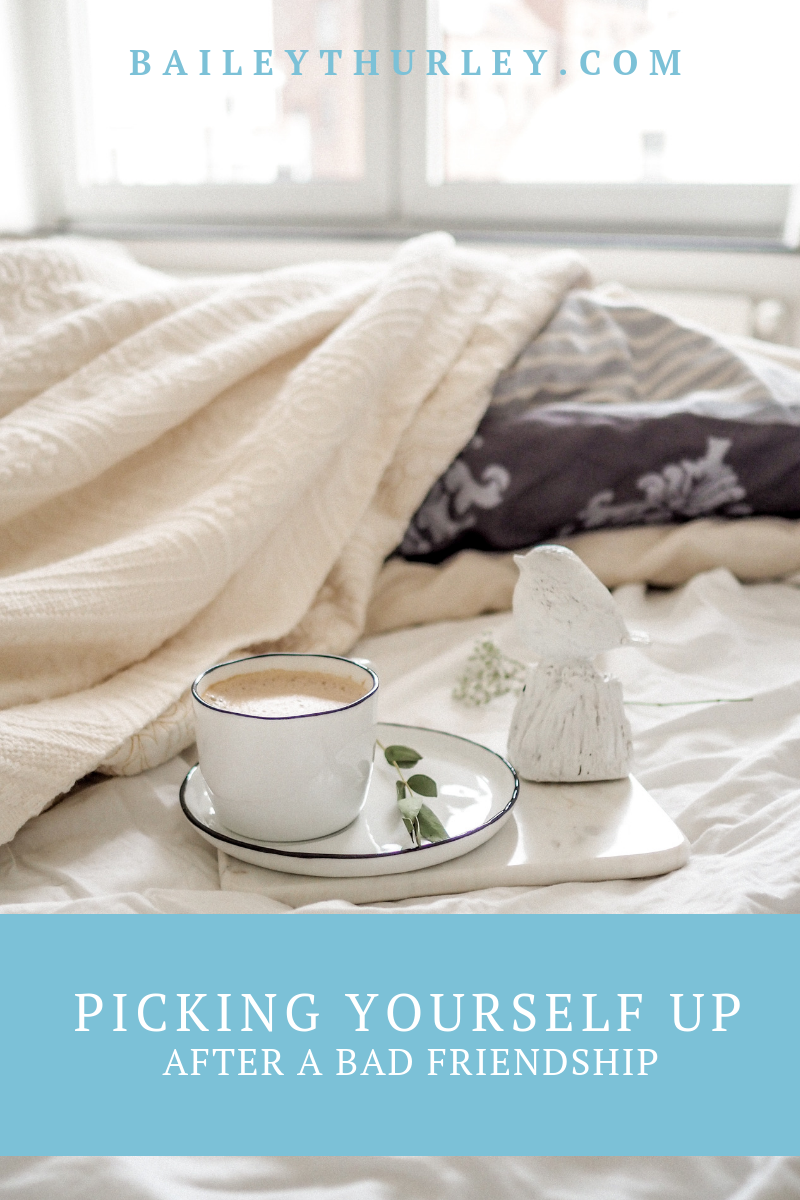 Friendship is weird. There's some good weird and bad weird and we fall somewhere in the middle. Women will let us down. They will forget the important things and remember the small petty things. They will intentionally or unintentionally leave you out and may tell a...
read more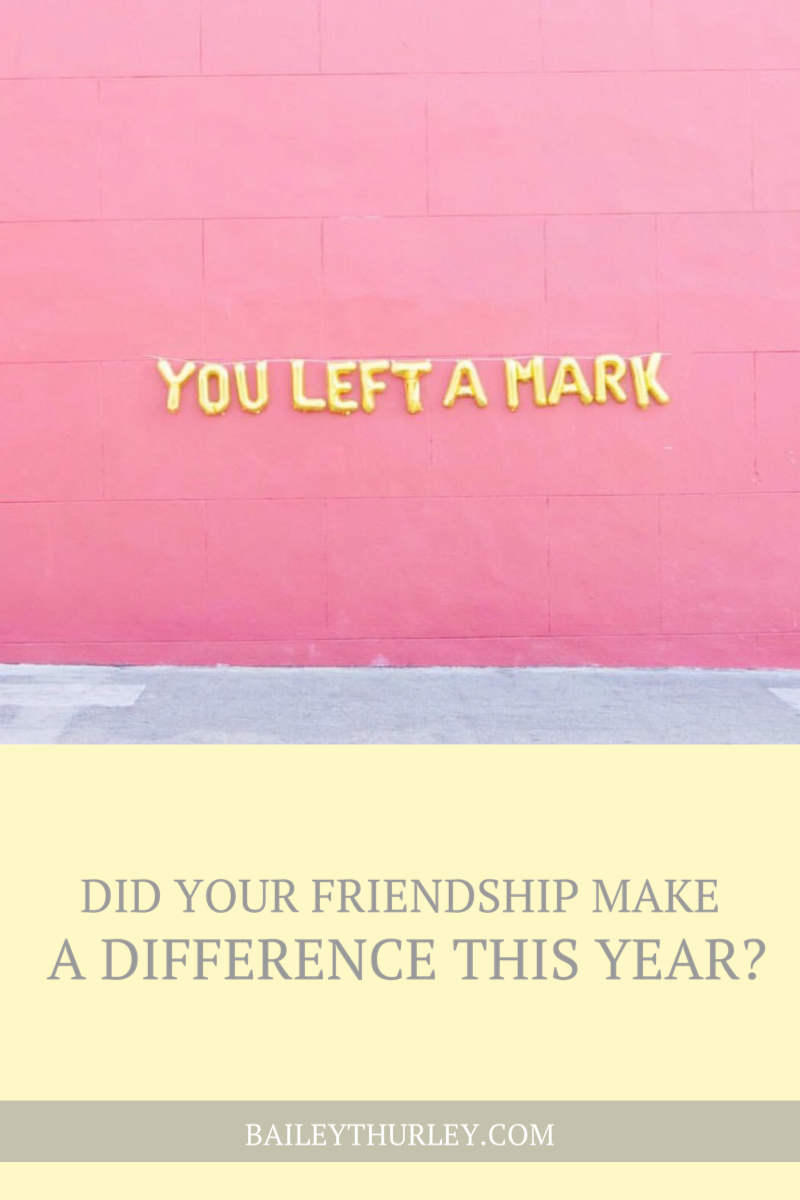 You made a difference in your community this year: ✨ You made a new friend. ✨ You travelled long distances to stay connected. ✨ You brought over monster cookies when she called about her bad day. ✨ You started a bible study to go deeper. ✨ You wore matching t-shirts...
read more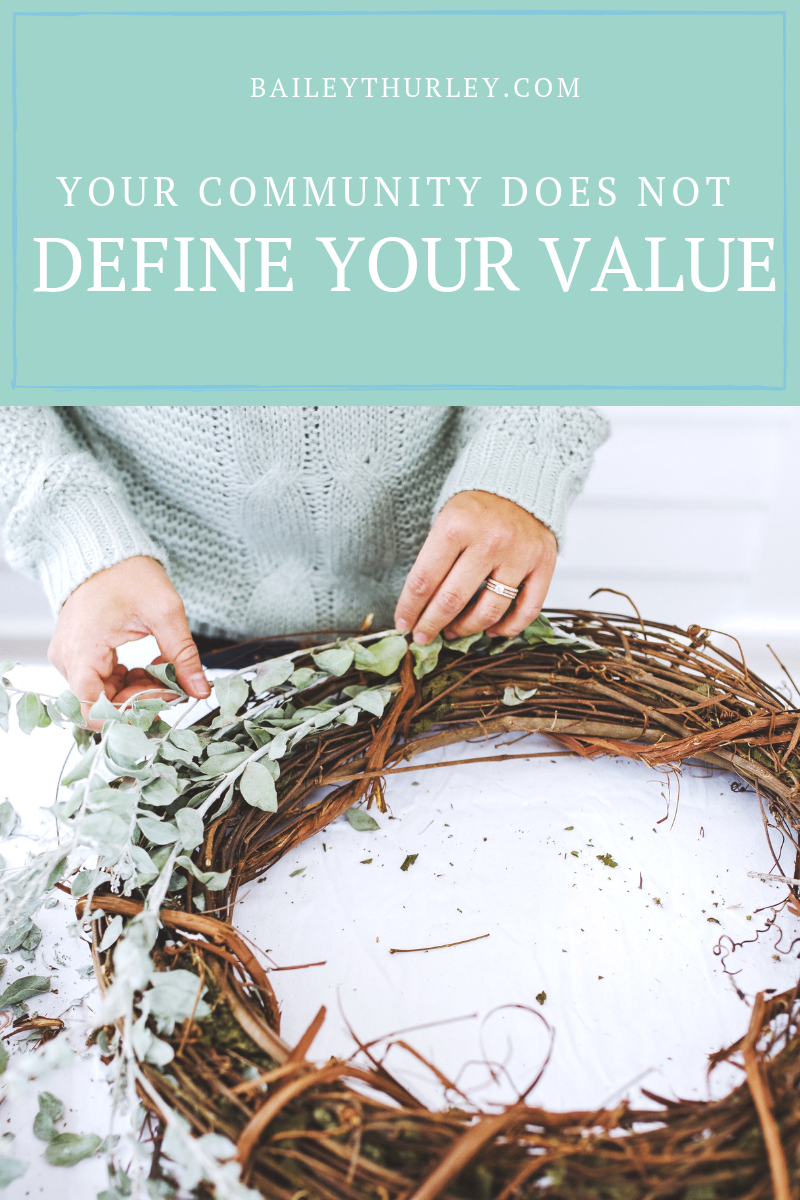 I used to be more confident—unshakeable in my identity in Christ. But then life happened, and the power of people's perceptions felt stronger than God's. When God said I was loved, I poured all my energy into being someone I felt my community could love. Even though...
read more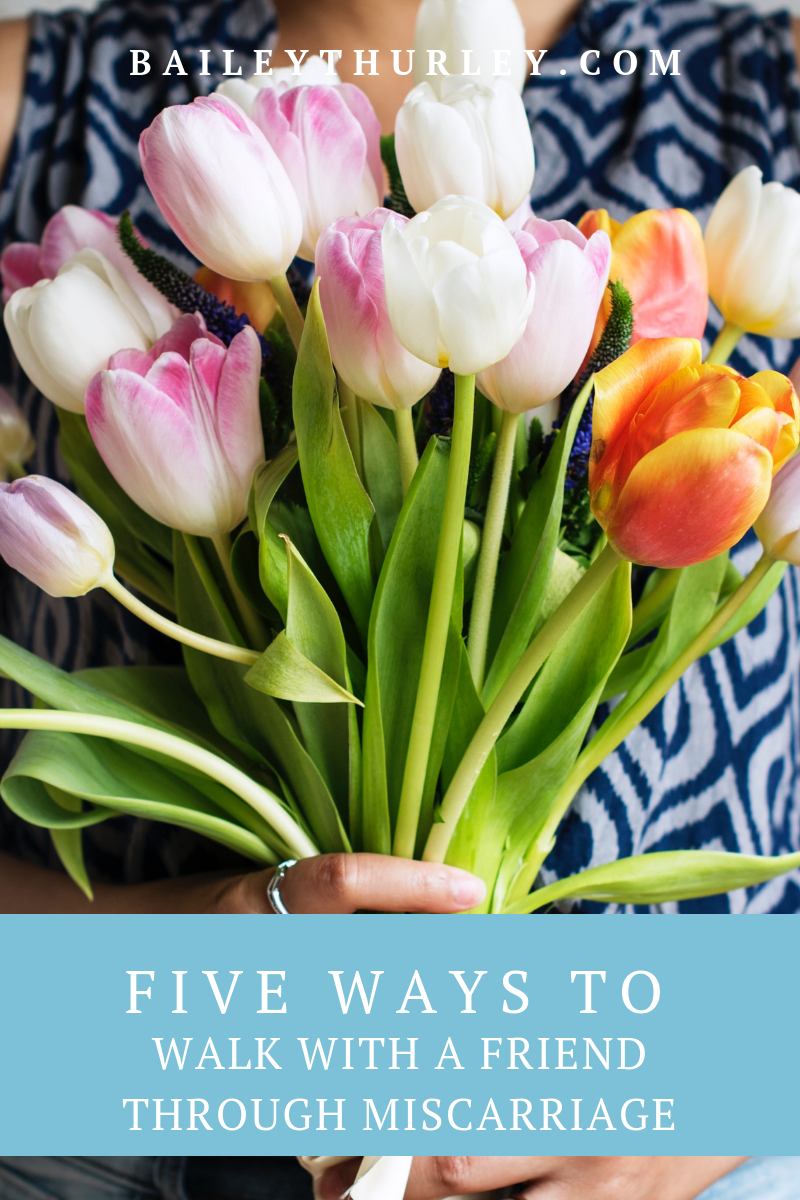 First published in Thryve Magazine 2017 I never understood the difficulties of having children or the women who struggled through them until my husband and I had our first miscarriage. Then our second. I thought miscarriage was an adult issue that I was way too young...
read more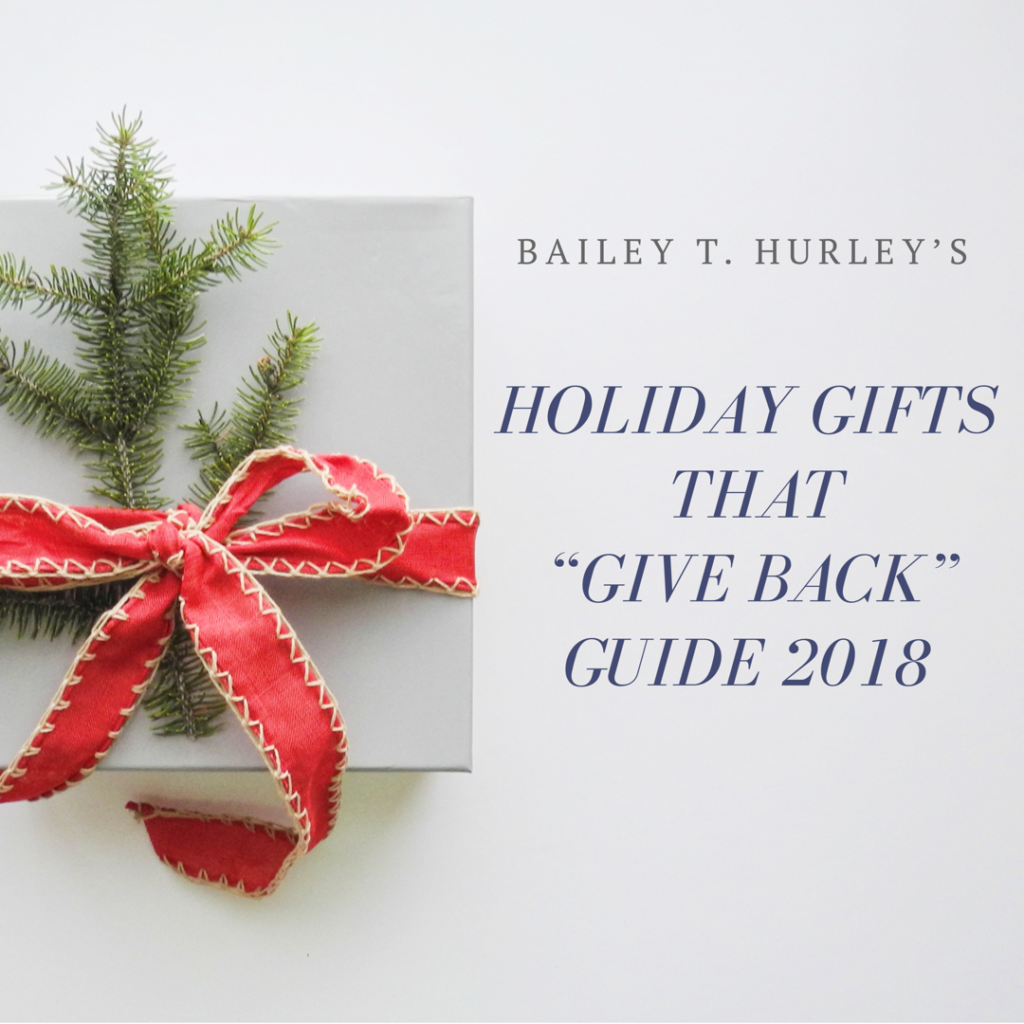 This holiday season, purchase with a purpose by giving gifts that give back. Not only do the following companies make incredible products that will charm your family and friends, they also support a variety of different causes. May your gifts inspire cheer and charity...
read more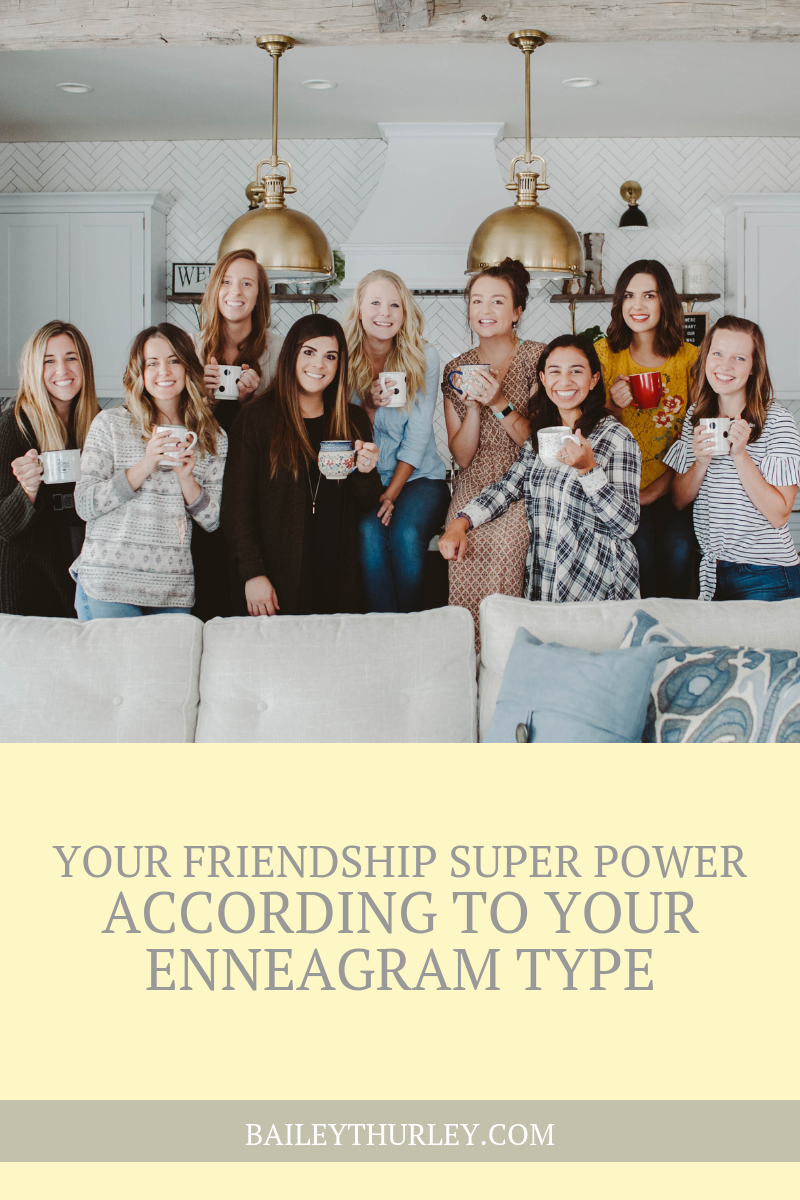 Kelsey Chapman and I met two years ago and became fast friends. As our friendship grew, we learned a lot about one another and how to make the friendship last and one of our greatest tools was the Enneagram. The popular Enneagram assessment helps you identify with one...
read more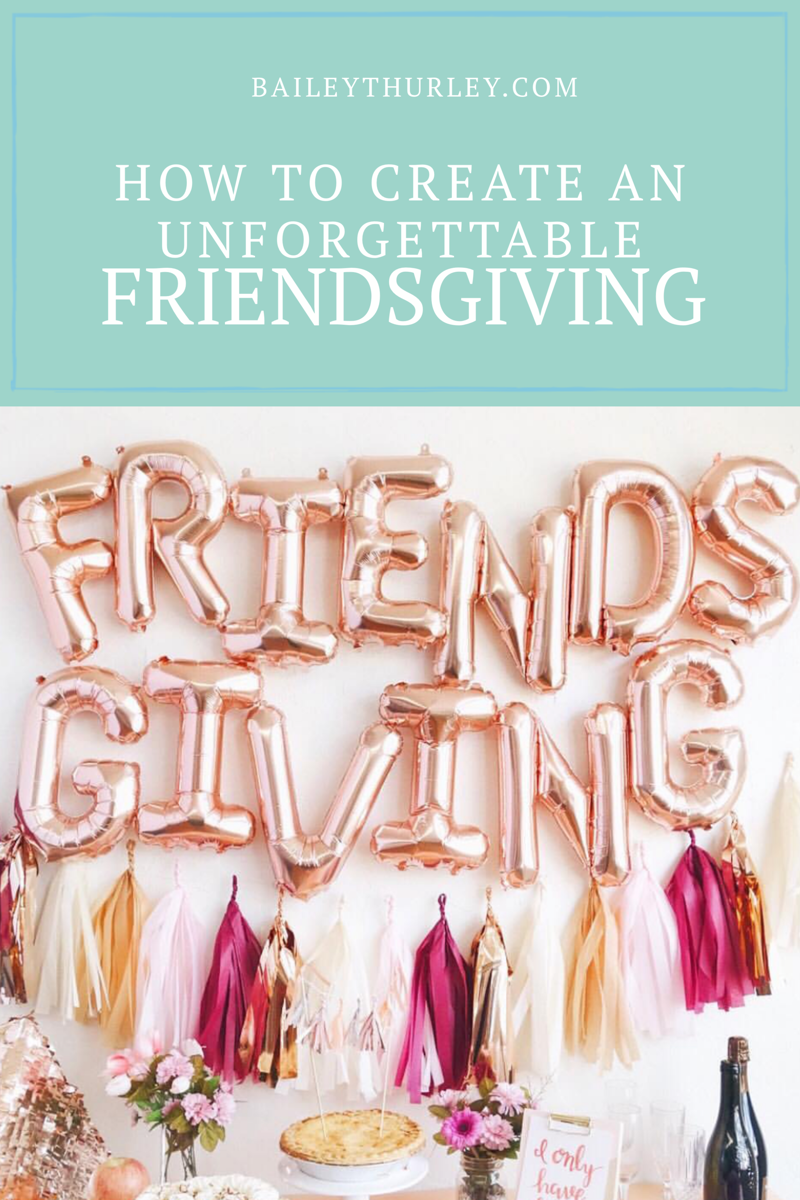 Every year, Thanksgiving becomes more difficult for people to travel home to see family. Flight prices increase, jobs give fewer vacation days, and many in our community find themselves choosing to stay in the city during the holiday (even though this year we do get...
read more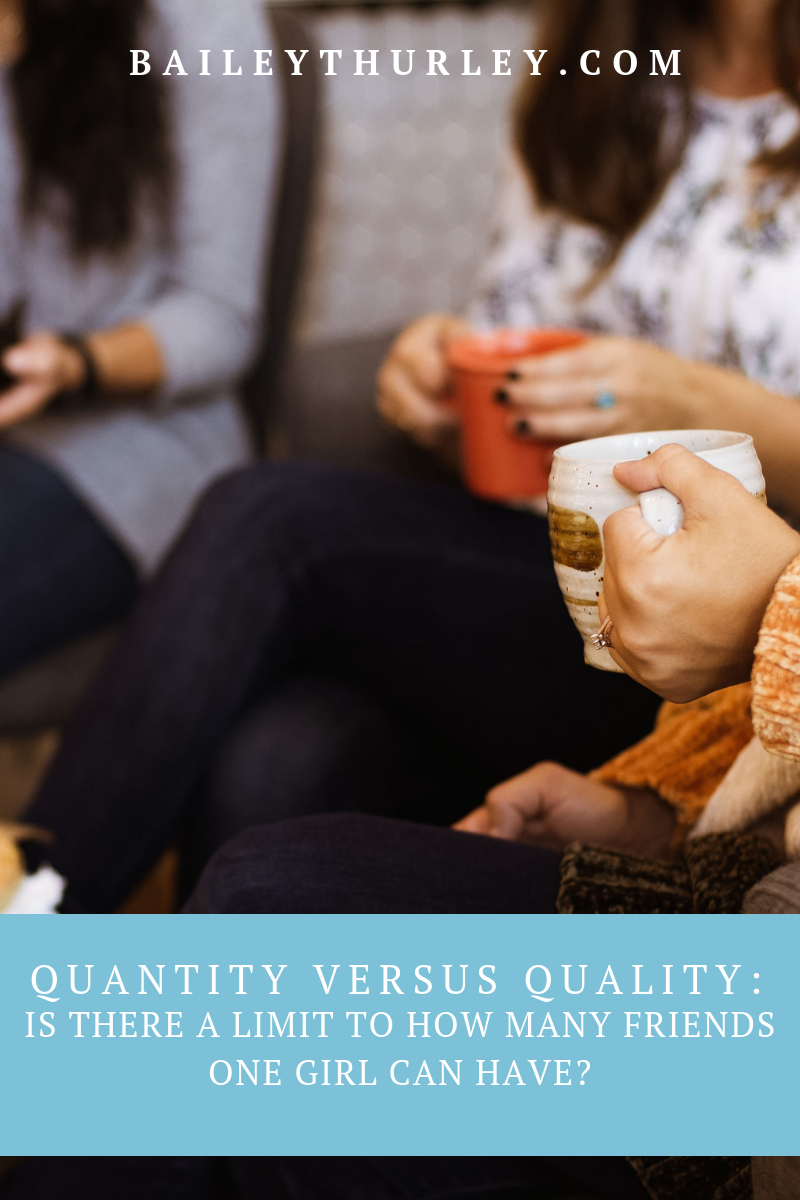 How many friends does it take to make your life great? It's a Thursday night, my night to go out and pursue all the friend fun that I want while Tim stays home with Hunter. When I text a few friends to get together, they are busy. So, I extend my reach to a few more...
read more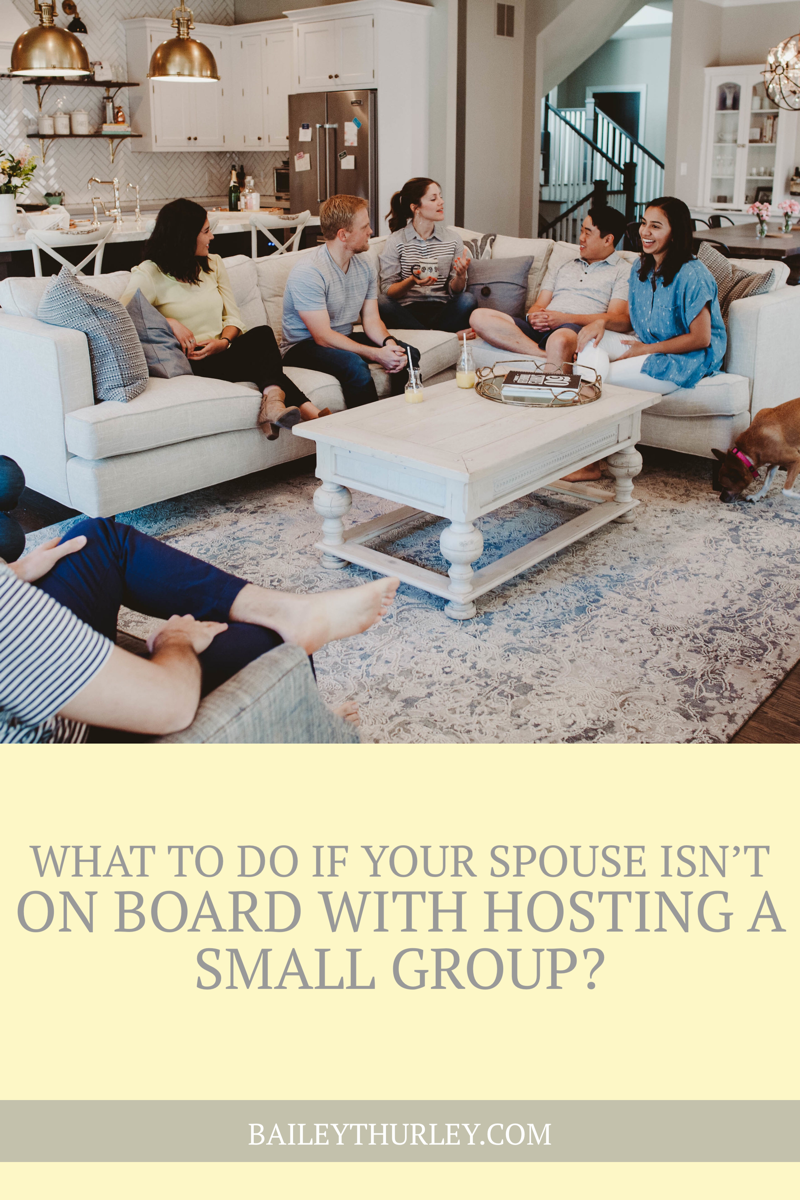 When Tim and I were married, I immediately wanted to lead a small group. It's in my DNA and I couldn't wait to use our spiritual gifts as a team and serve our church body in this way. Tim had led a small group two years before we were married and was feeling burnt out...
read more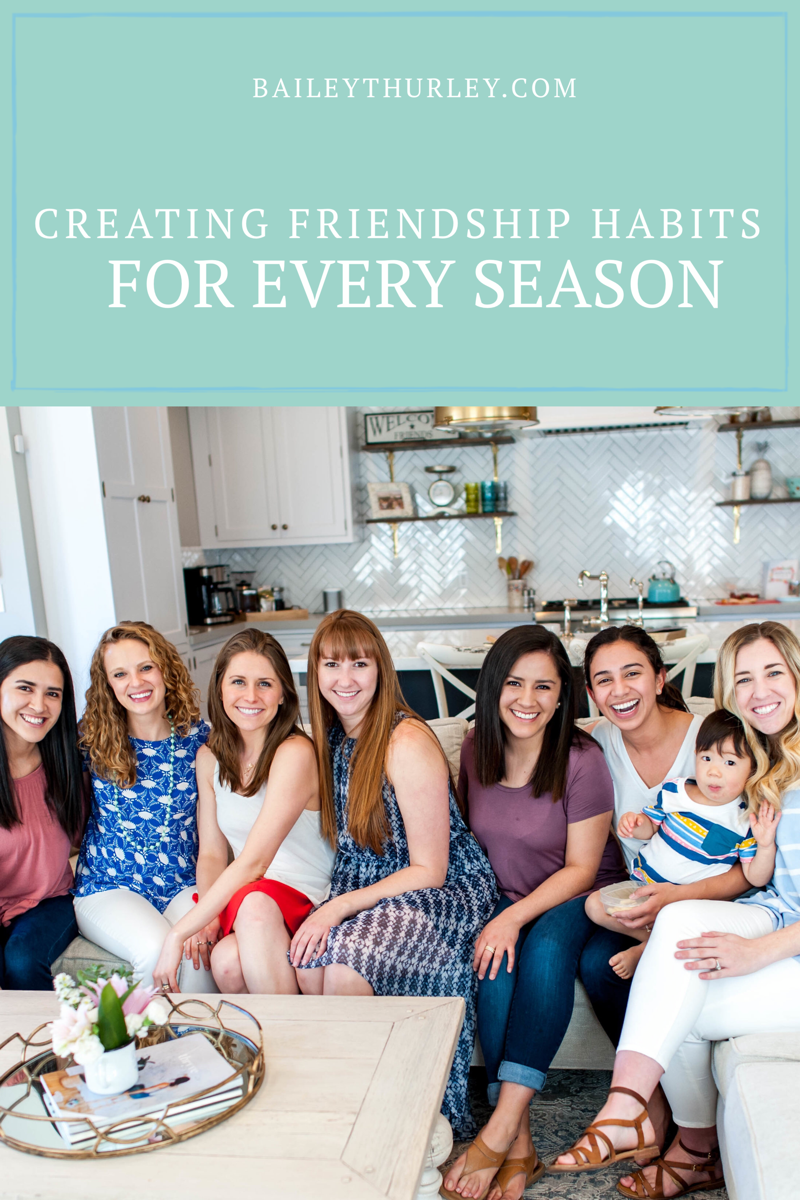 IS IT WEIRD TO HAVE FRIENDSHIP HABITS?! Absolutely not! Brainstorming a rhythm for how we will grow as a friend can help give us vision for where we'd like to see our friendships in a month, a year or five years and setting intentional steps to pursue that vision....
read more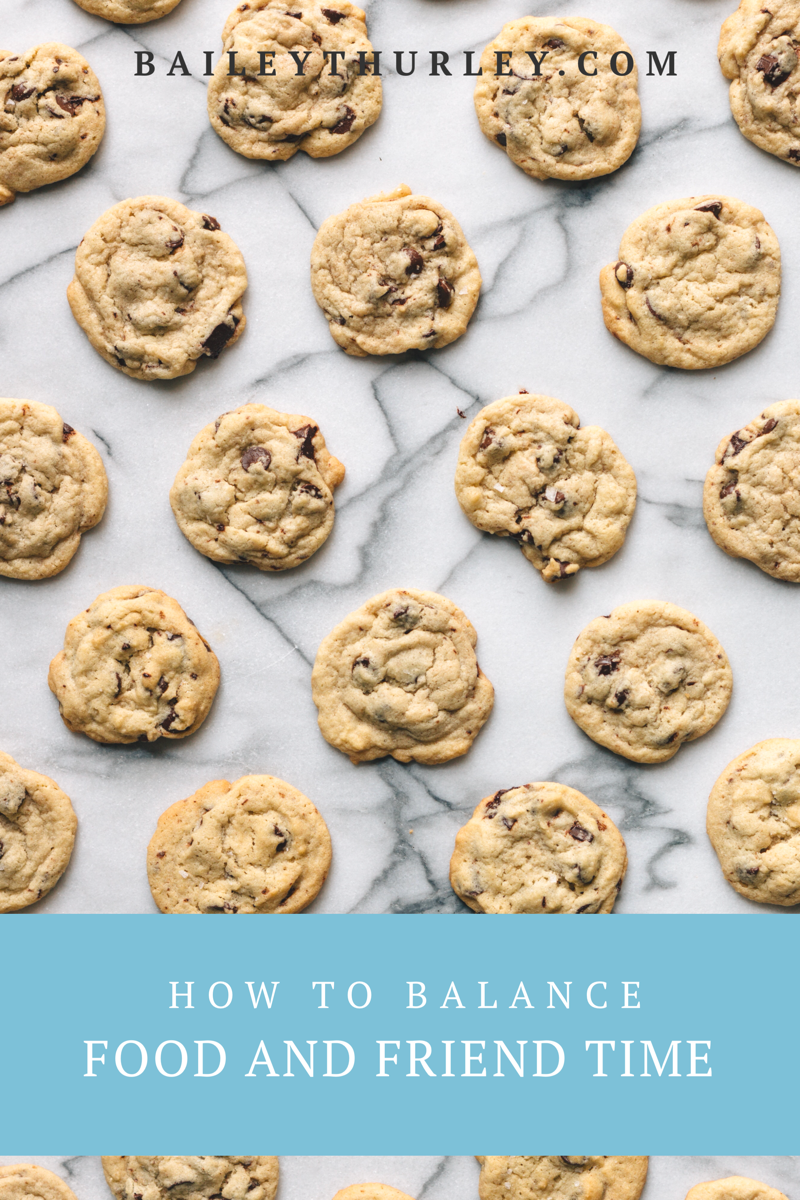 Food. It's usually an ingredient to time well spent with friends. But how do we balance the plate of brownies with good boundaries? Do you give yourself a pep talk before you go to an event, telling yourself you won't eat the pizza and stick to the veggie tray? I...
read more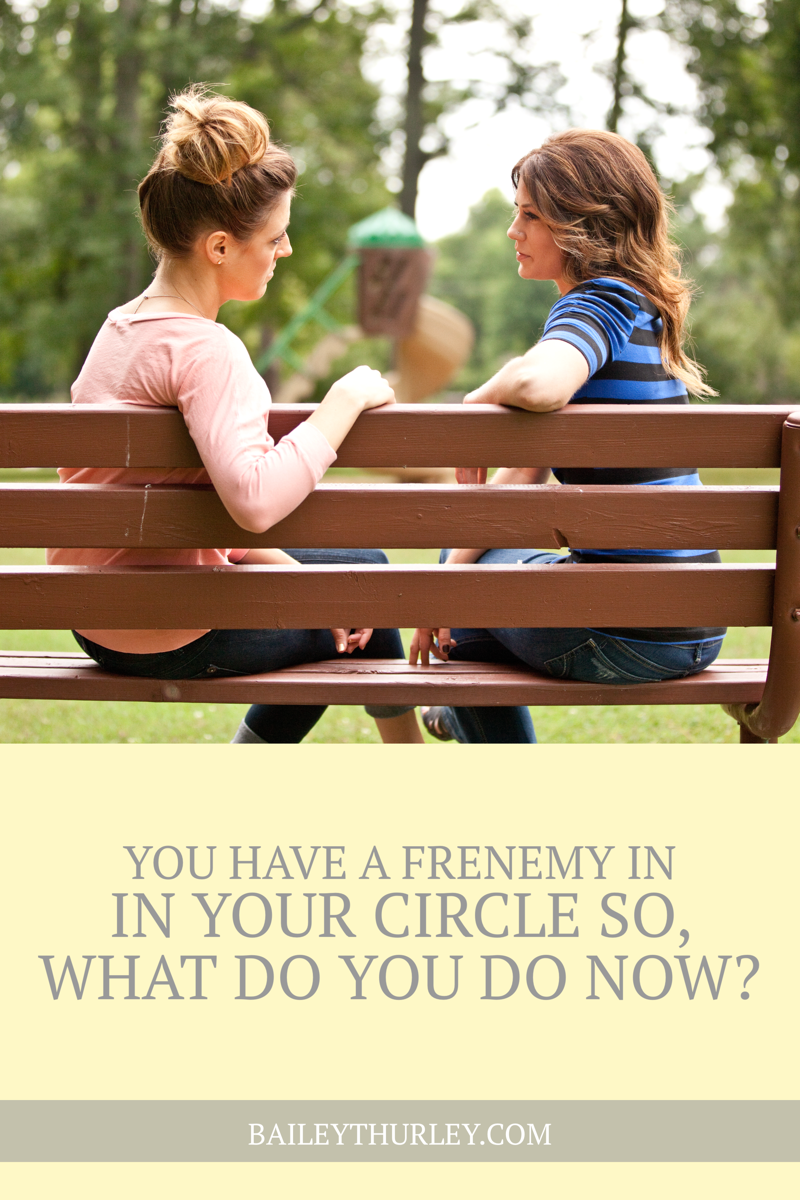 Yikes! You have a frenemy in your circle and you have no idea what to do about it?! This may be a gal who is a bit too quick to squash your ideas, say something petty or seems like a forever fake friend. What's worse about frenemies is that the conflict or the...
read more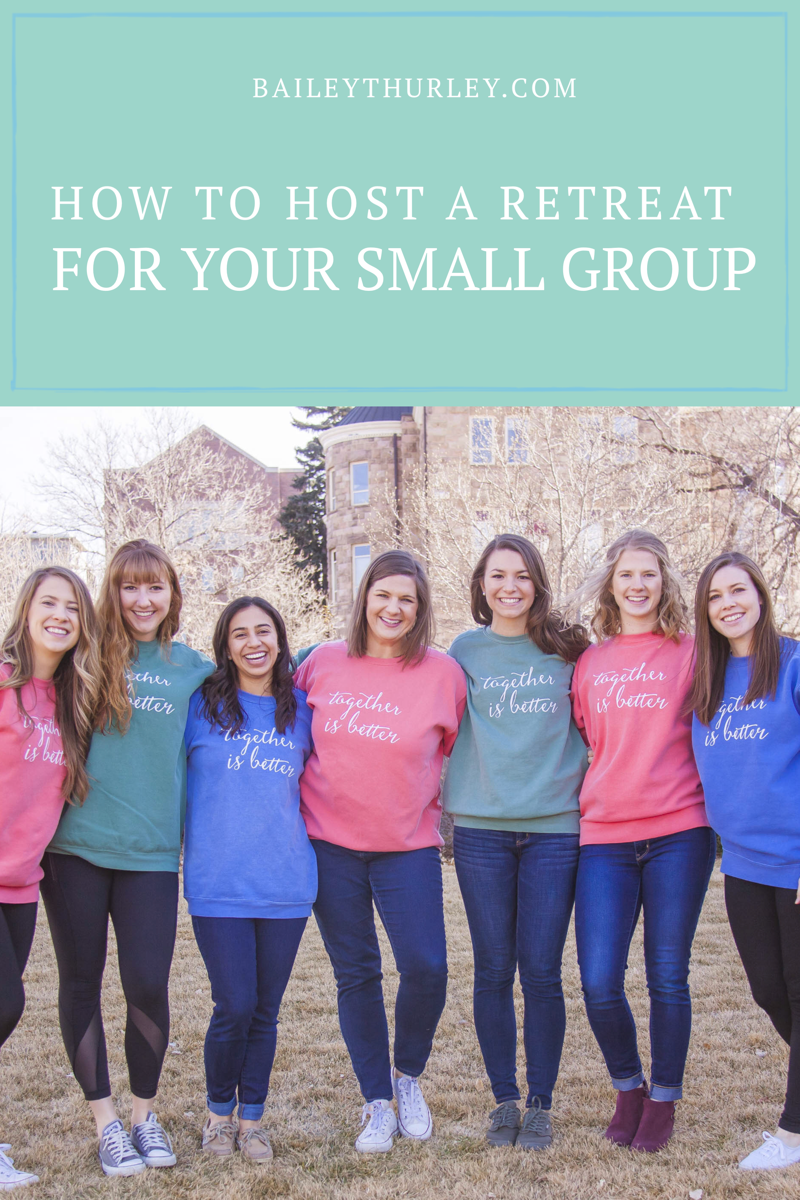 Last fall, my small group decided to host our very own women's retreat. We missed the bond and growth that happens over a retreat experience. One gal stepped up to help me organize everything and it was such a blessing for our entire community and I want to provide...
read more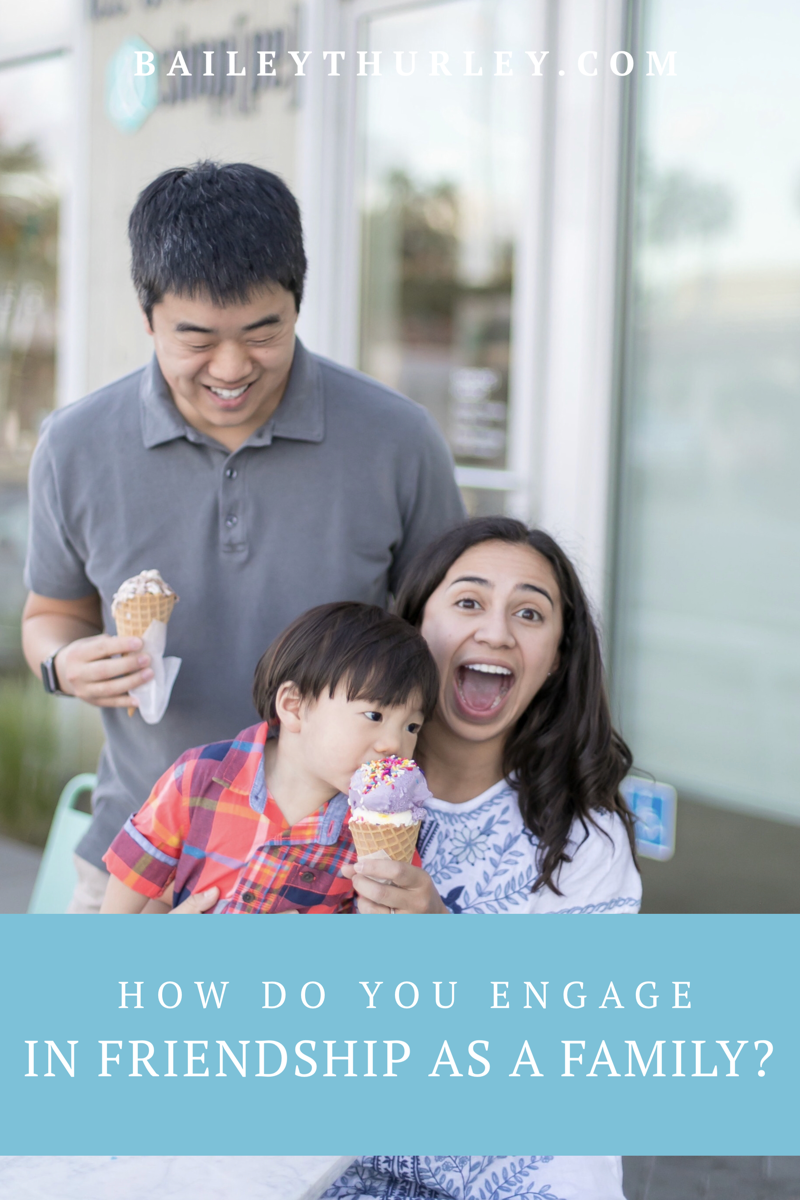 Family friendships are dynamic. That's the best way I can describe it. It is never easy, your best friend 's husband may have totally different interests then your husband and when you add kids into the mix it is extra crazy sauce in the recipe of friendship. Hunter...
read more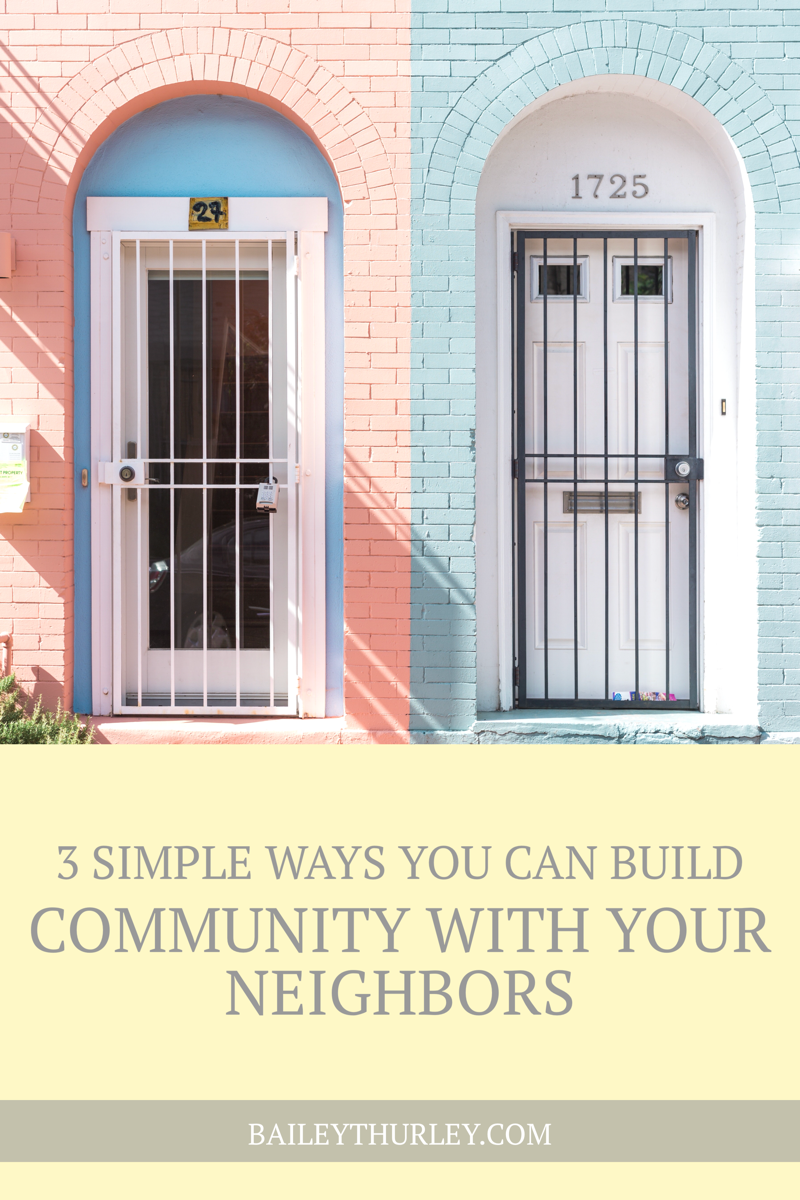 We moved into our new home a year ago and, despite our transient Denver culture, we plan to stay a long time in our new neighborhood. The first week we moved in, we began "pursuing" our neighbors. Yes, that's right! We began to intentionally plan ways we could get to...
read more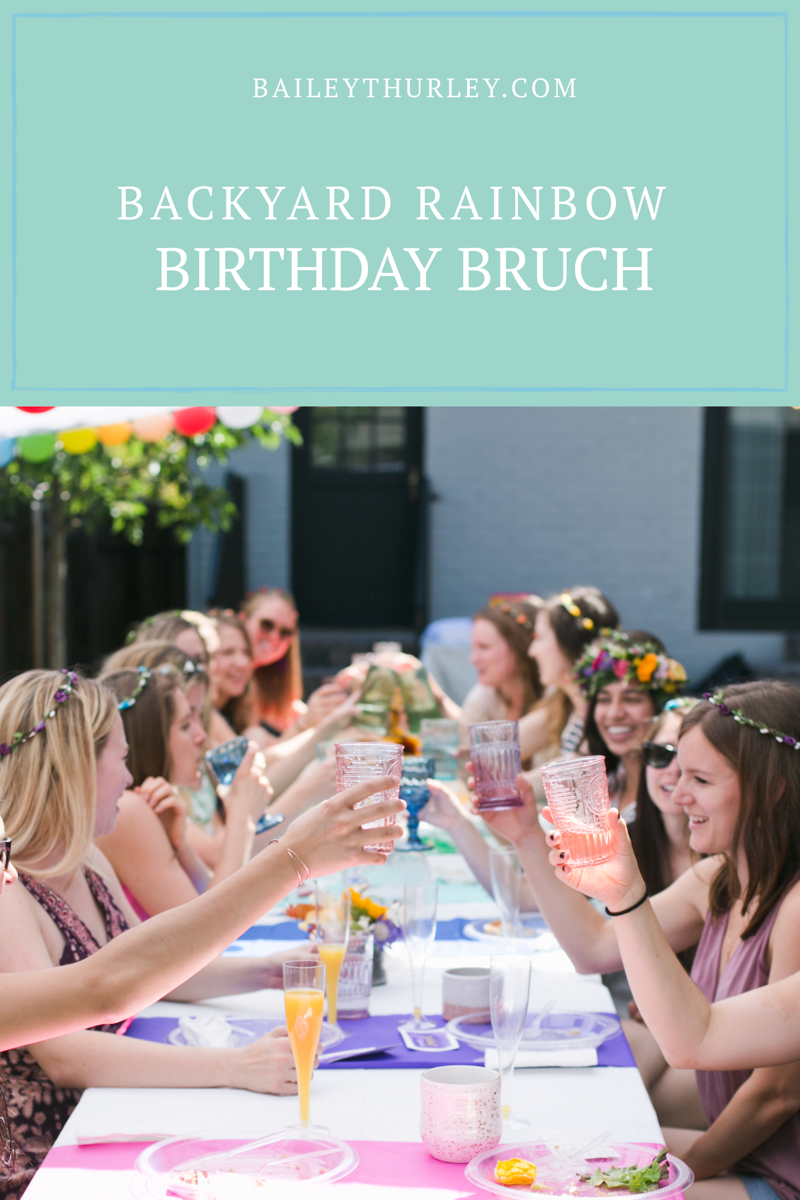 I love my birthday! Growing up, my mom always made them so special, unique and one-of-a kind celebrations. So, the tradition continues. Now, I host my own birthday parties and I love to plan occasions that are a treat for my friends and a celebration of how much they...
read more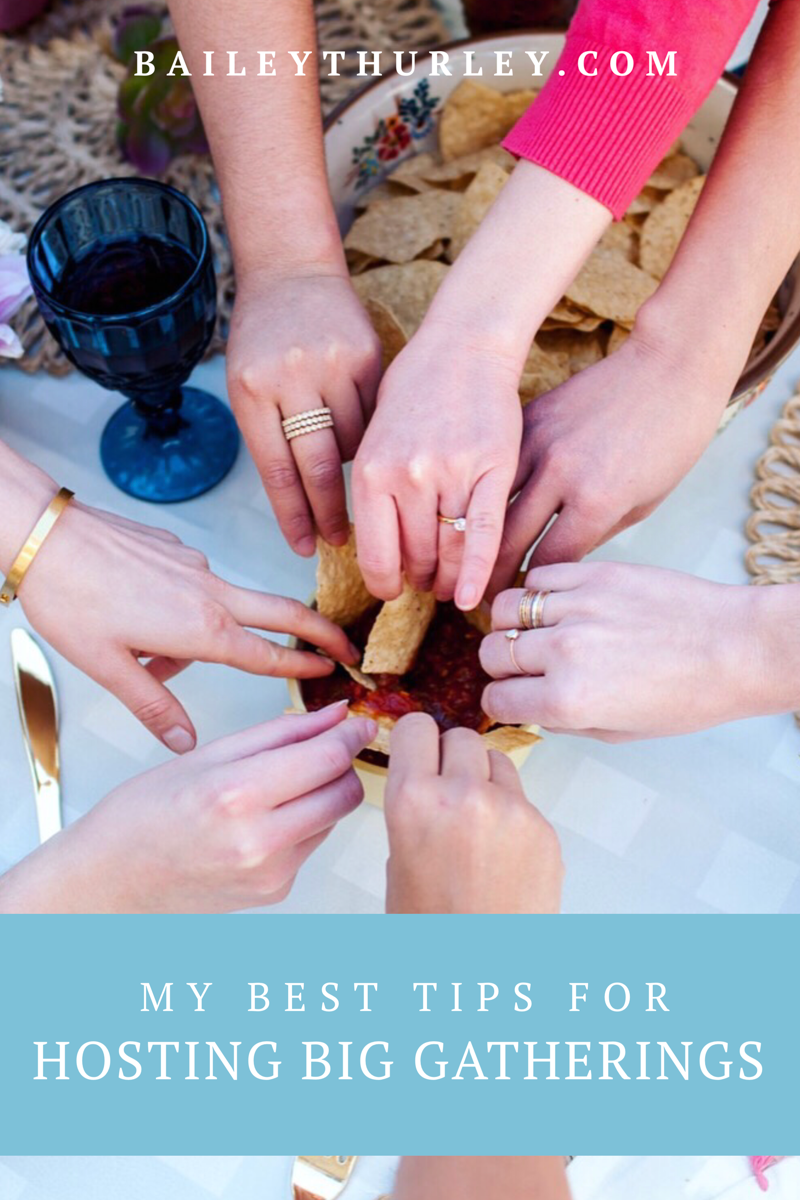 It can be really intimidating to host a large number of people. How do you feed them all? How do you make sure everyone is having a good time? I want to know that my guests are having a good time, feel comfortable and walk away chatting about how glad they were that...
read more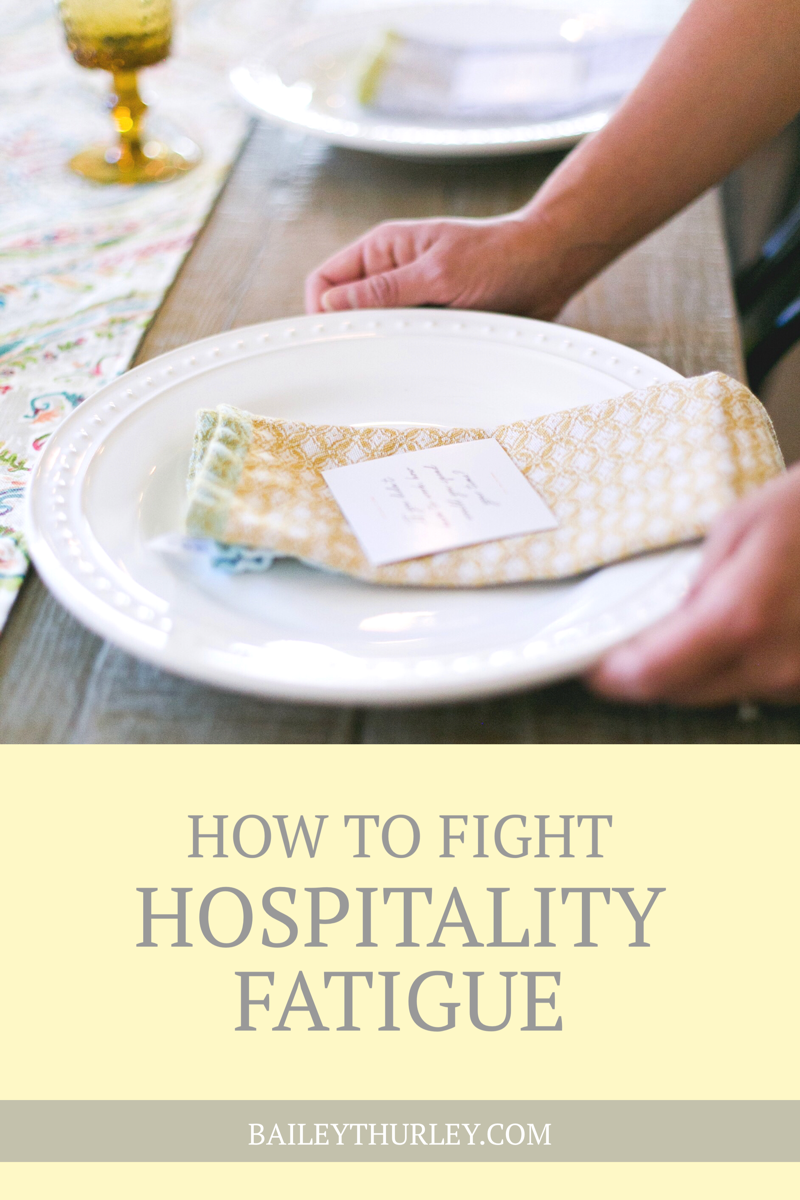 Hospitality fatigue is a real thing! My mom often mentions how crazy I am with the amount of people we serve in our home (or outside the home) and I shrug it off thinking "I couldn't love it more." But recently, I've felt physically and mentally exhausted which means...
read more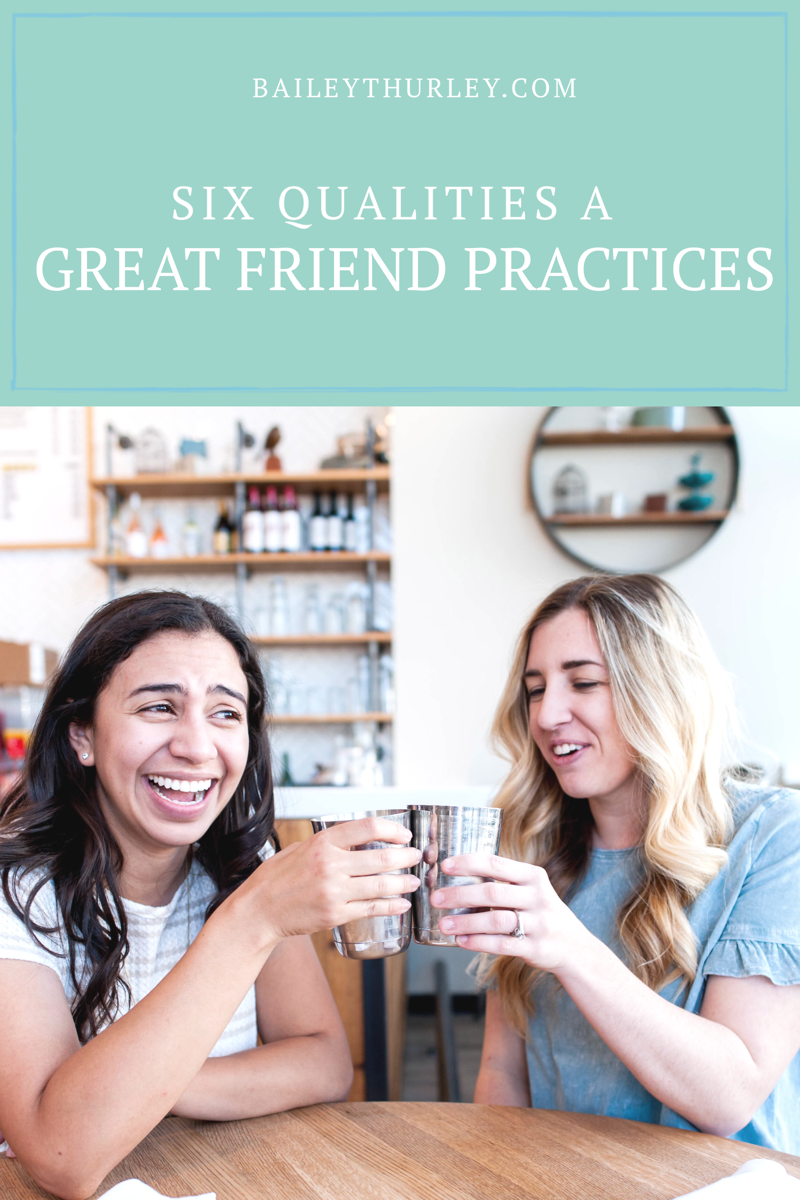 Ever wondered what qualities make up a great friend? Whether you have been questioning the company you keep or you've felt like you needed to step up and be a better friend, here are six qualities we should all aim to practice. She keeps the circle open. A woman who...
read more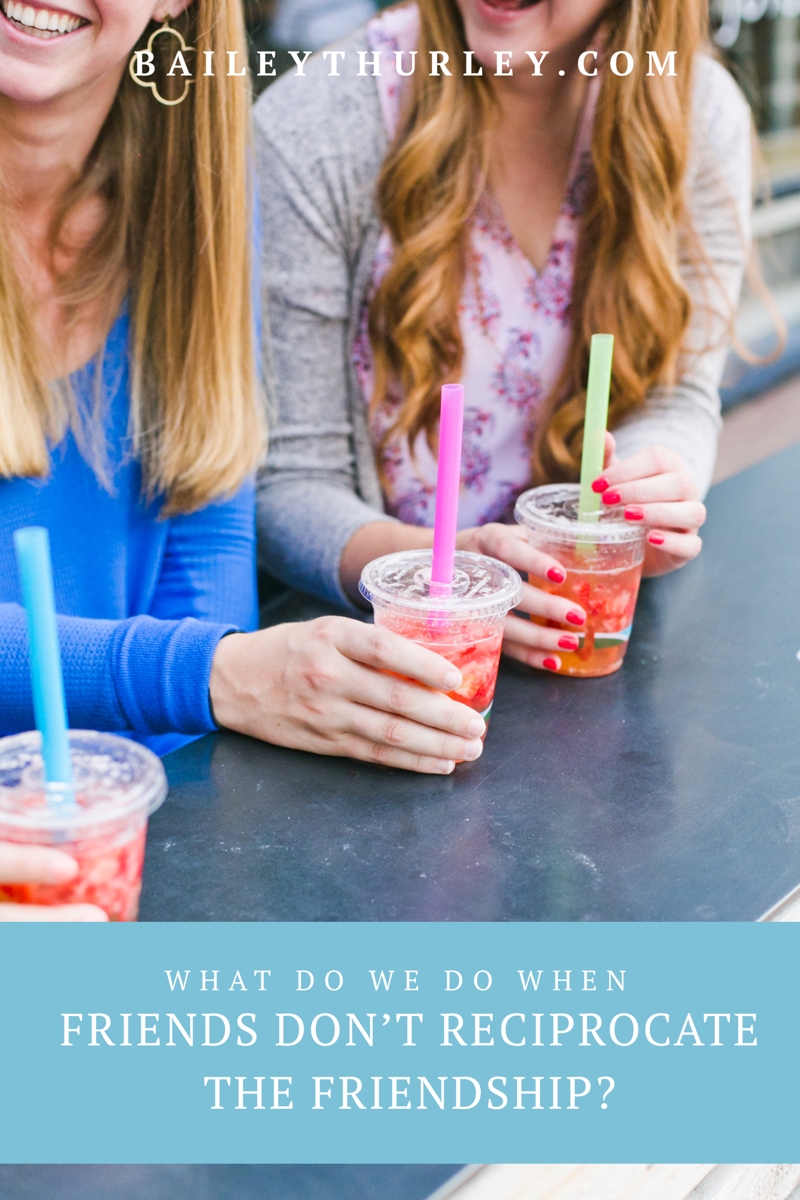 I looked down at my phone, it had been a full week since I sent the text. So, I re-read it just to make sure I didn't say anything awkward or weird. Hey, Kendal! I really enjoyed getting to know you over coffee. I would love to do it again sometime, maybe we go on a...
read more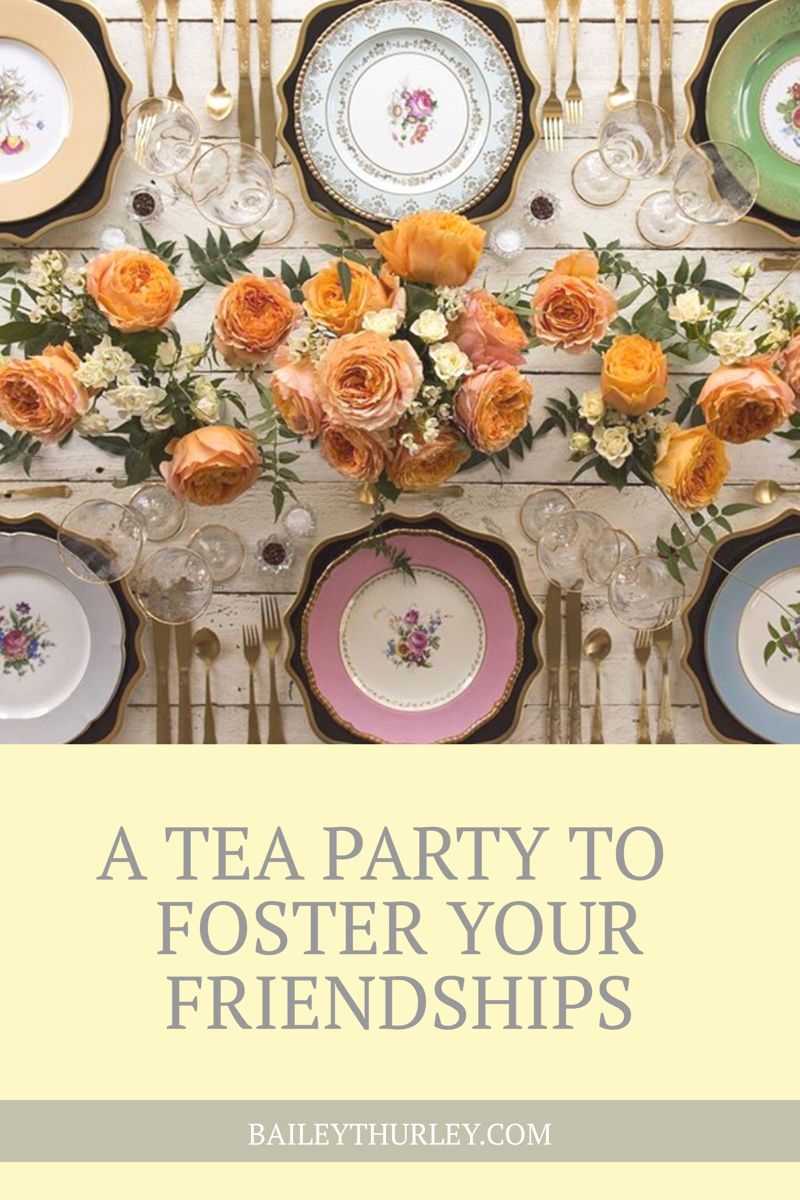 Guest post by Mel K. In light of last week's Fostering Friendships Challenge, I wanted to share my personal experience. The challenge couldn't have better timing because it took place just before my annual tea party! The Problem One of the problems I have is that I...
read more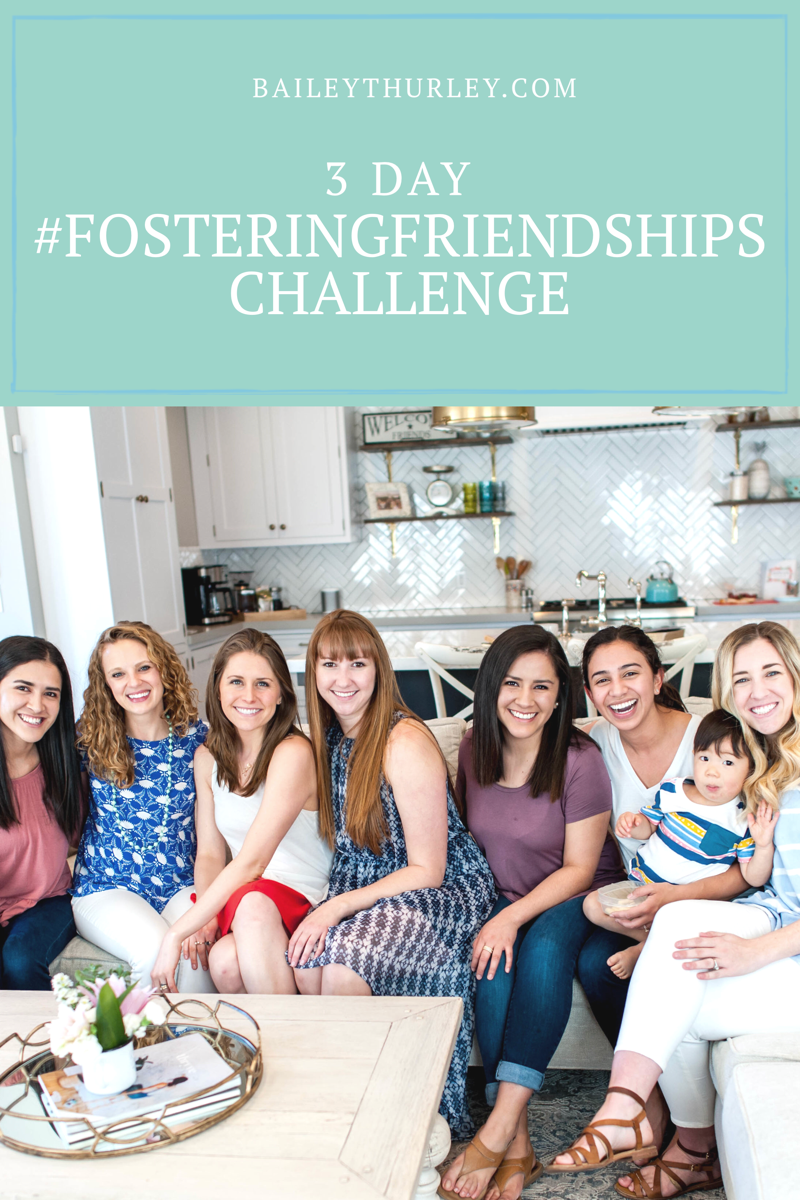 Summer provides a lot of opportunities to foster our friendships. The warm weather and long nights allow us to gather after work, get outside on the weekends and enjoy time together. But to nourish and encourage the depth we want in our friendships, we will need to be...
read more
So you are new to town or you just started college or maybe you've just decided it is time to step out of your comfort zone and meet your neighbors. At different seasons in our lives, we will have to repeat the steps of making new friends. I wish the process got...
read more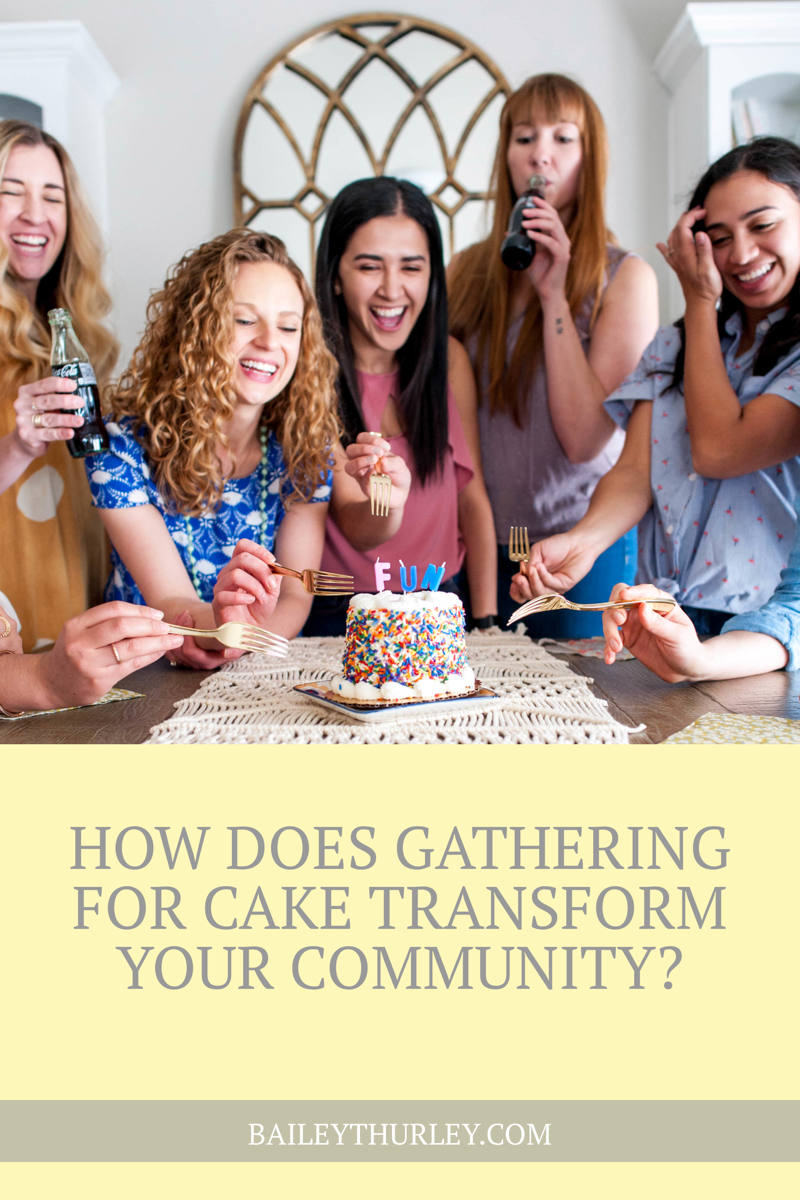 We have been celebrating Cake Day for quite some time in the Hurley Homestead and we can begin to see the fruit of consistently meeting together with our community. First, if you are unaware of Cake Day, it is a gathering that happens on the first of each month where...
read more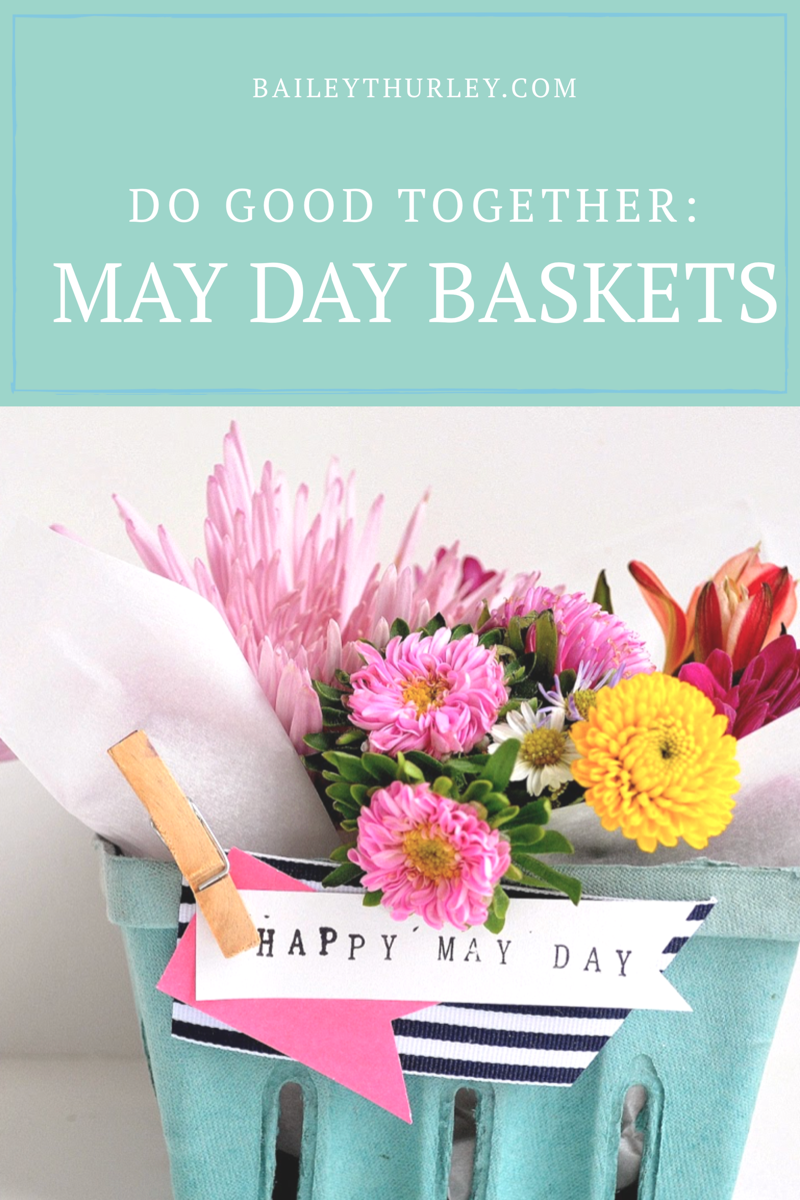 When I was growing up, we practiced the tradition of leaving May Day Baskets on our neighbors' porches. It usually consisted of baked goods or flowers, sometimes even paper flowers I had made at school. We would place the basket on the porch with a little "Happy May...
read more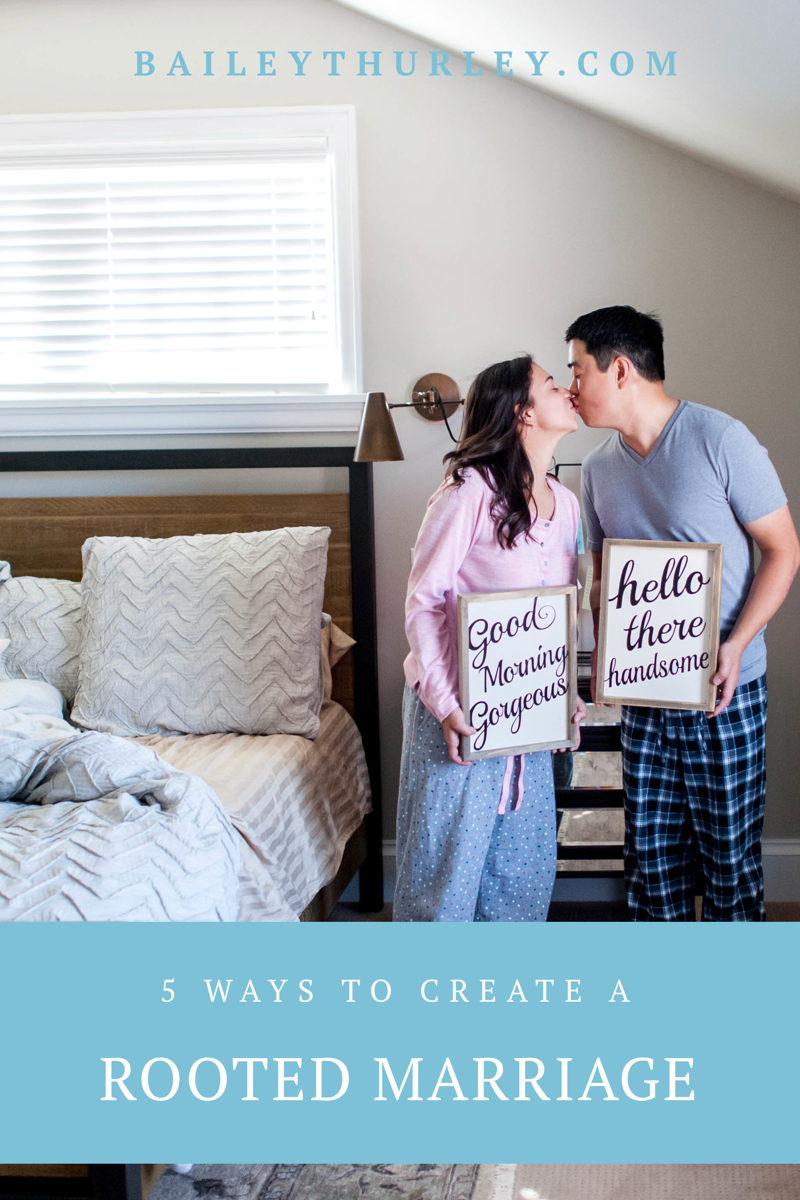 Tim and I are approaching our third year of marriage and we certainly don't claim to "know-it-all" but we would love to share with you some things that have significantly impacted our relationship and how we communicate life in our home. Preemptively Set Expectations...
read more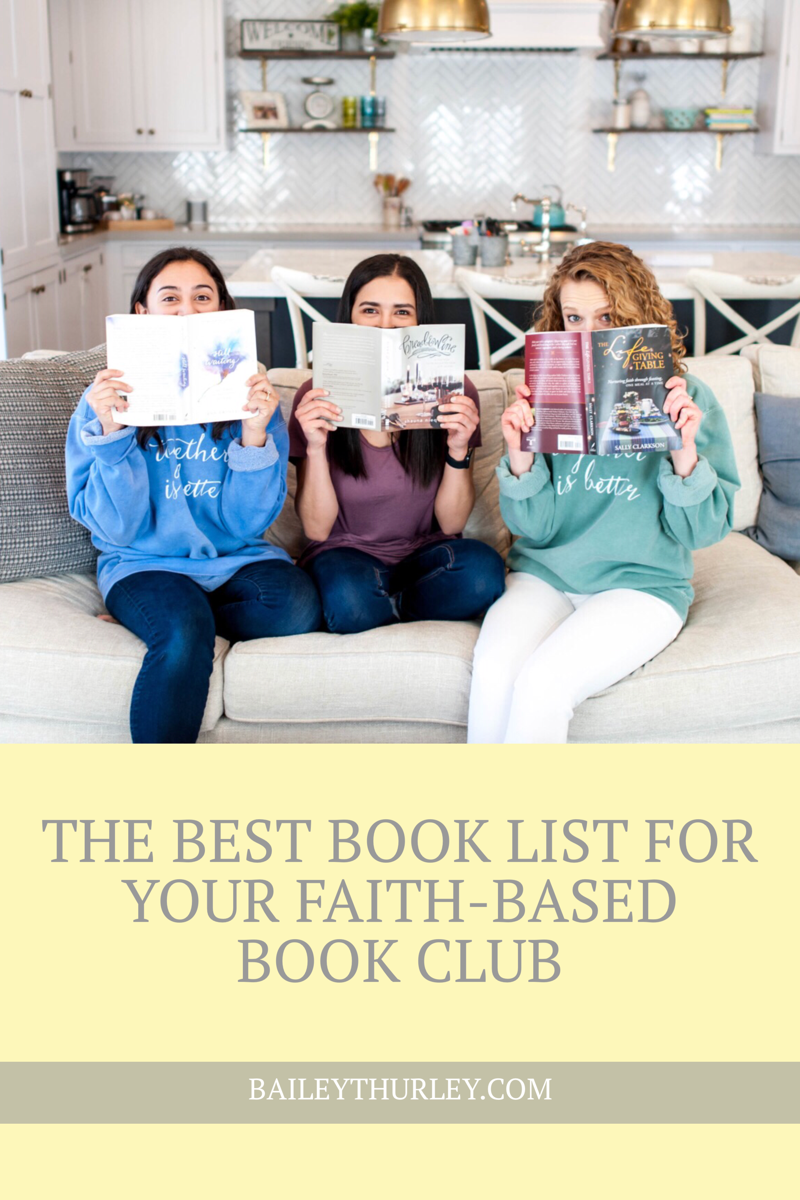 Calling all book worms! It's one thing to spend time with our friends, it's another thing to engage with your friends' minds, ideas and faiths. If you want to take your friendships to a new level (or just have an excuse to get together once a week), consider grabbing...
read more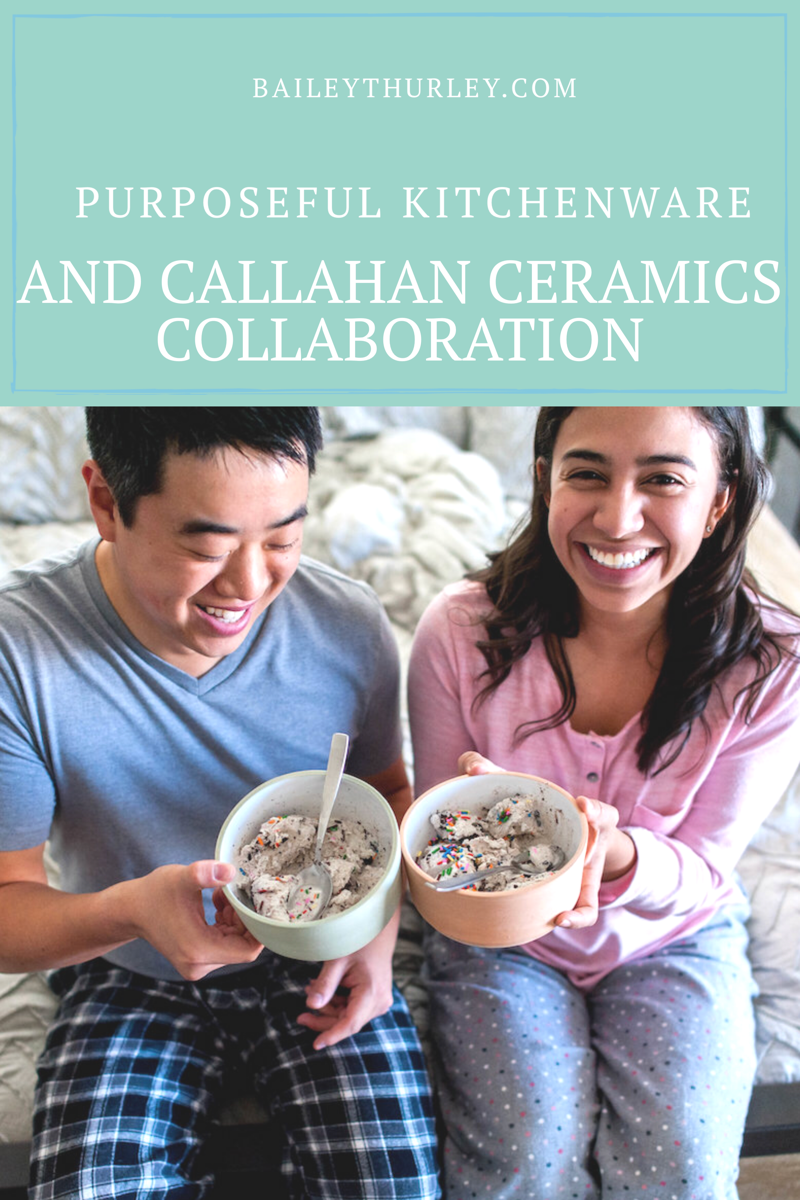 My husband and I have an obsession with pottery kitchenware. It began the year we were married when we were gifted a beautiful pottery bowl made from the clay of my home state, Kansas. Immediately, we felt like this piece was not just another snack bowl in our house,...
read more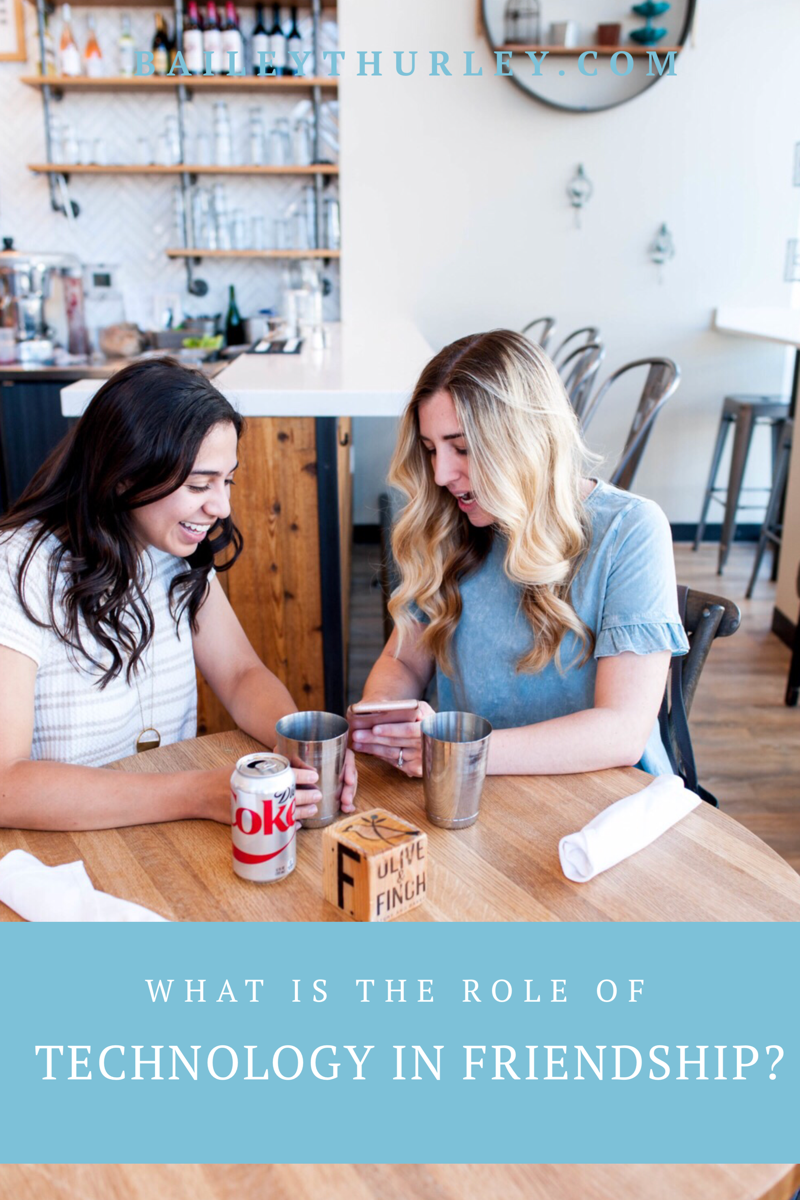 My husband and I picked up a book called The Tech-Wise Family this winter and began to intentionally set boundaries around our technology use. We still love a good television show and can certainly bond over a funny YouTube video, but we felt like there was this...
read more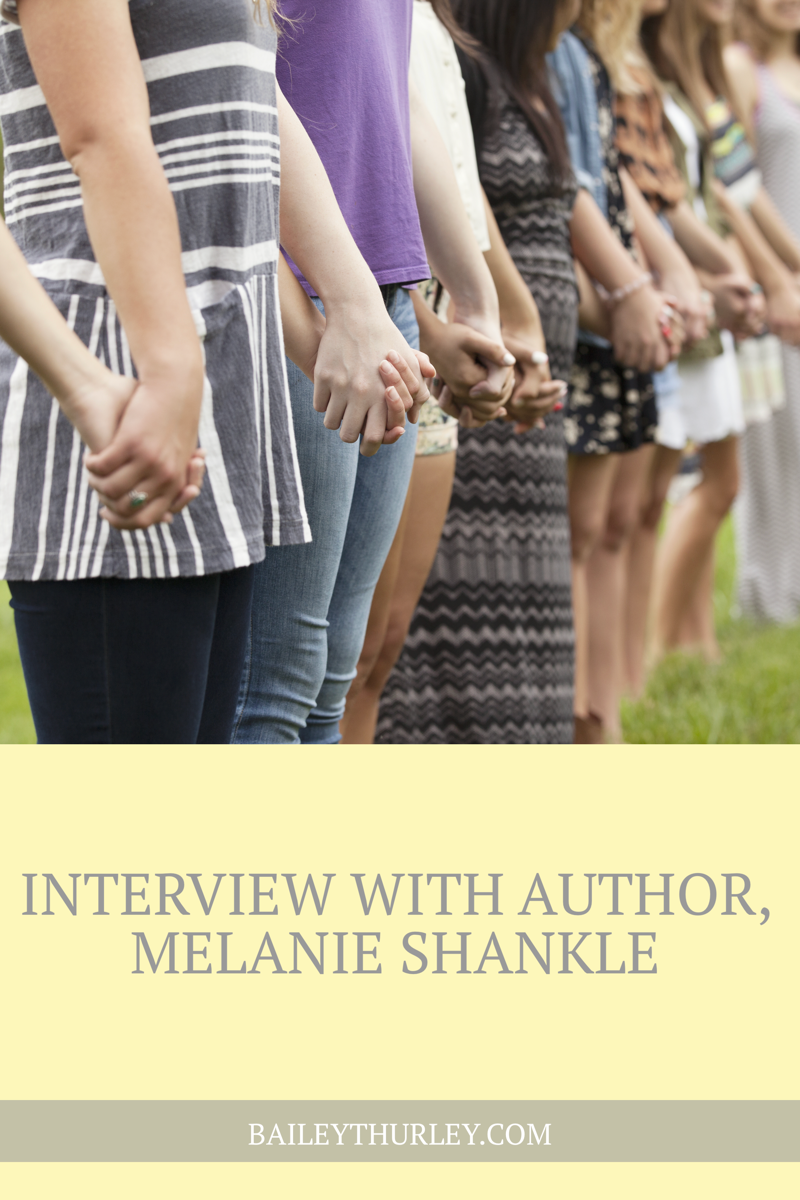 Sometimes to encourage our efforts in friendship, we need real examples of women who are cultivating deep, life-long relationships with one another. Author, Melanie Shankle, celebrates her twenty-five-year friendship with her best friend Gulley in her memoir: Nobody's...
read more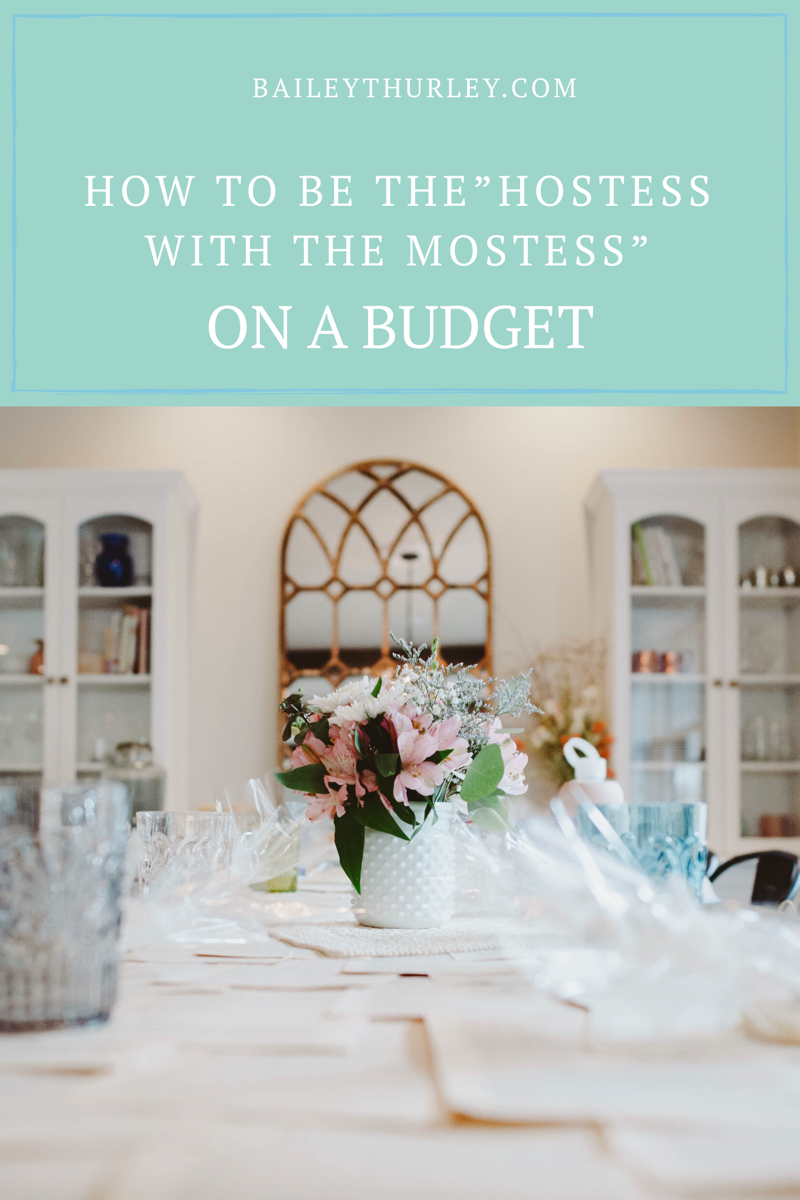 I find a lot of joy in hosting baby showers, galentine's, birthdays, or "just because we feel like it get-togethers"-- I am always dreaming up a new party idea. But with the grand visions come grand budgets that aren't always feasible. We love the fun details but we...
read more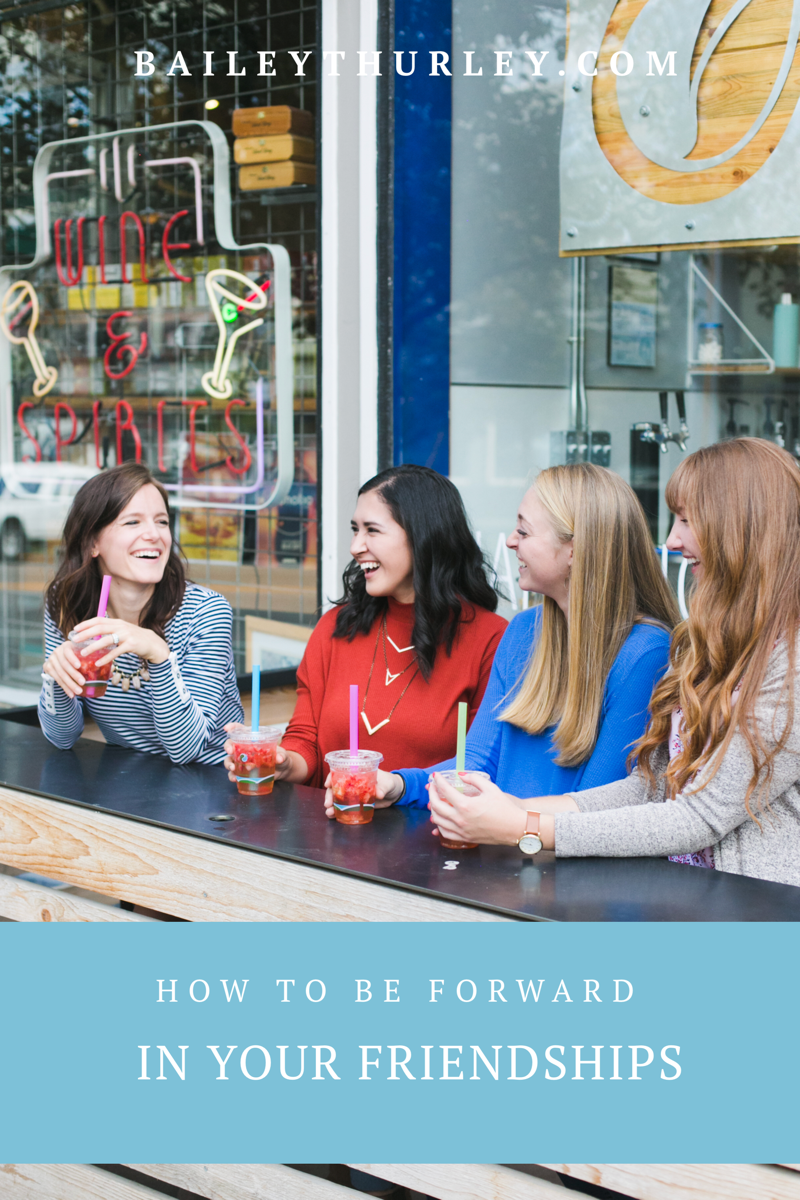 I told her, "I'm all in." The music was loud and I wasn't sure she heard me so I said it again, "I really want this to be a lasting, real friendship. I want to hold each other accountable. Meet regularly. I want to come to a place where we can text each other about...
read more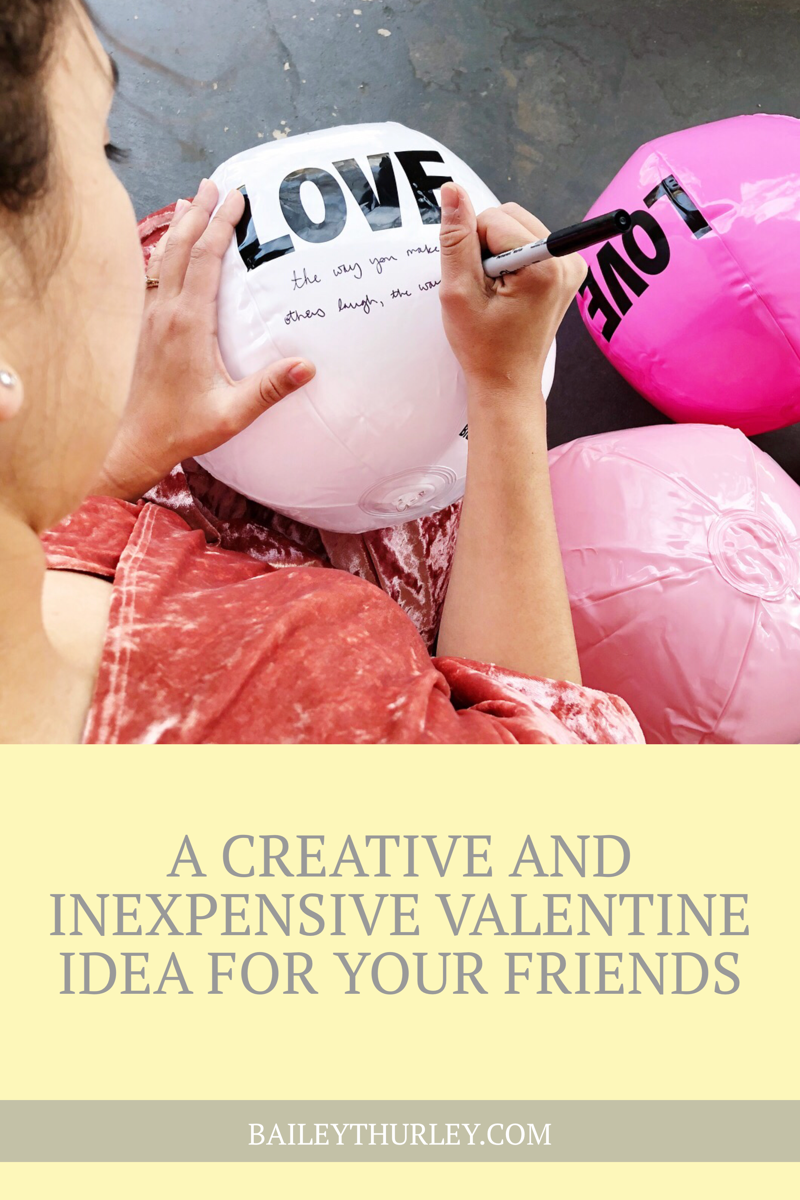 February is here and so are the opportunities to spread some creative Valentines for our family, neighbors and friends. I have always been a bit cheesy so all the pink, candy hearts, and flowers make this girl happy. Not just because I have a Valentine, but because I...
read more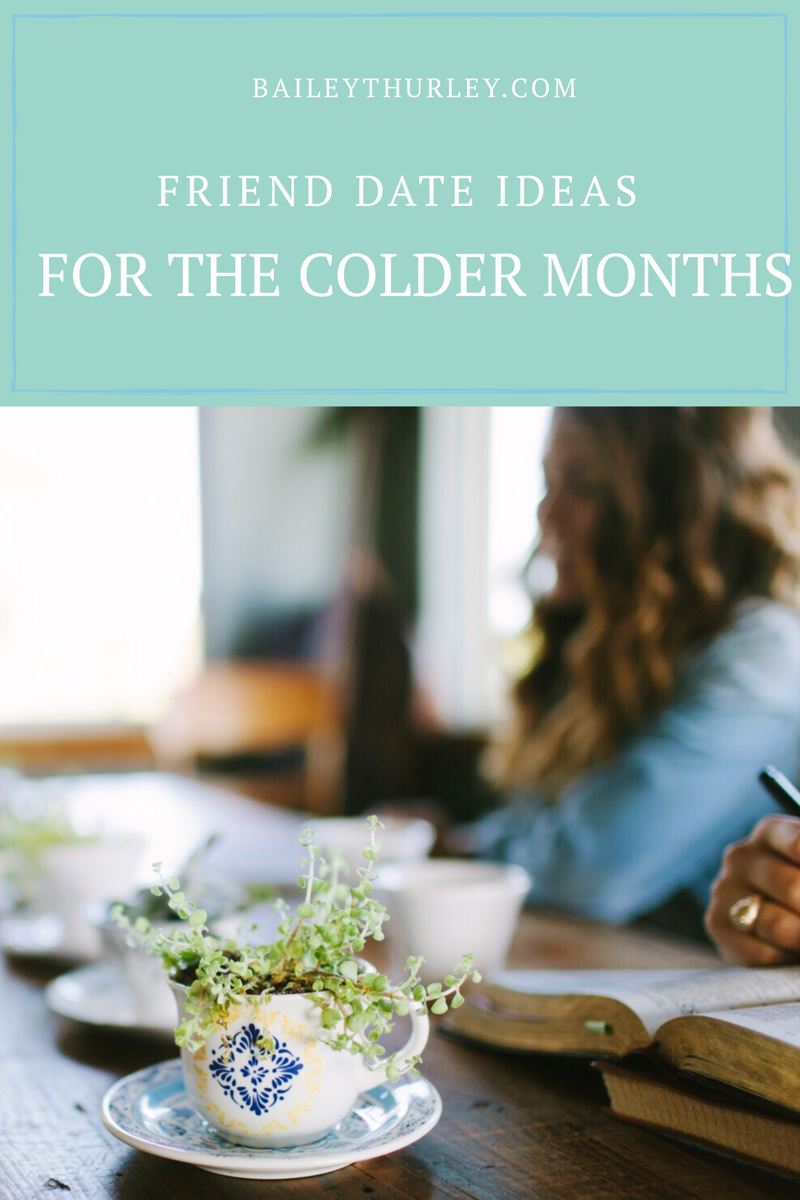 Even though we want to hibernate in our homes during the colder months, we need to continue to find ways to connect! Here's five creative, inexpensive, and fun friend dates to try until the warmer months come. Thrifty and Nifty I am a newb to thrifting but some of my...
read more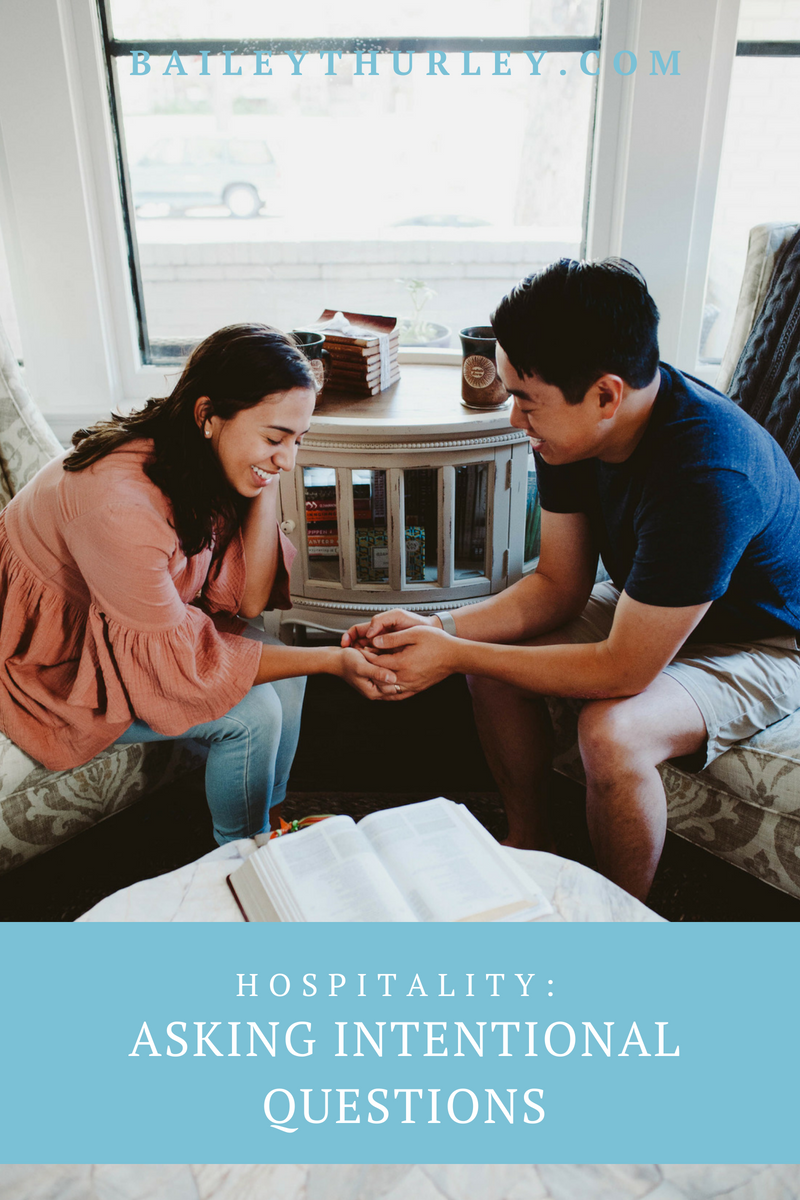 You've invited folks over for an evening to reconnect and share a good meal. Before your friends arrive, you are finishing up dinner details, cleaning up the house and selecting the party music. Creating an environment that feels thoughtful, inviting and nourishing is...
read more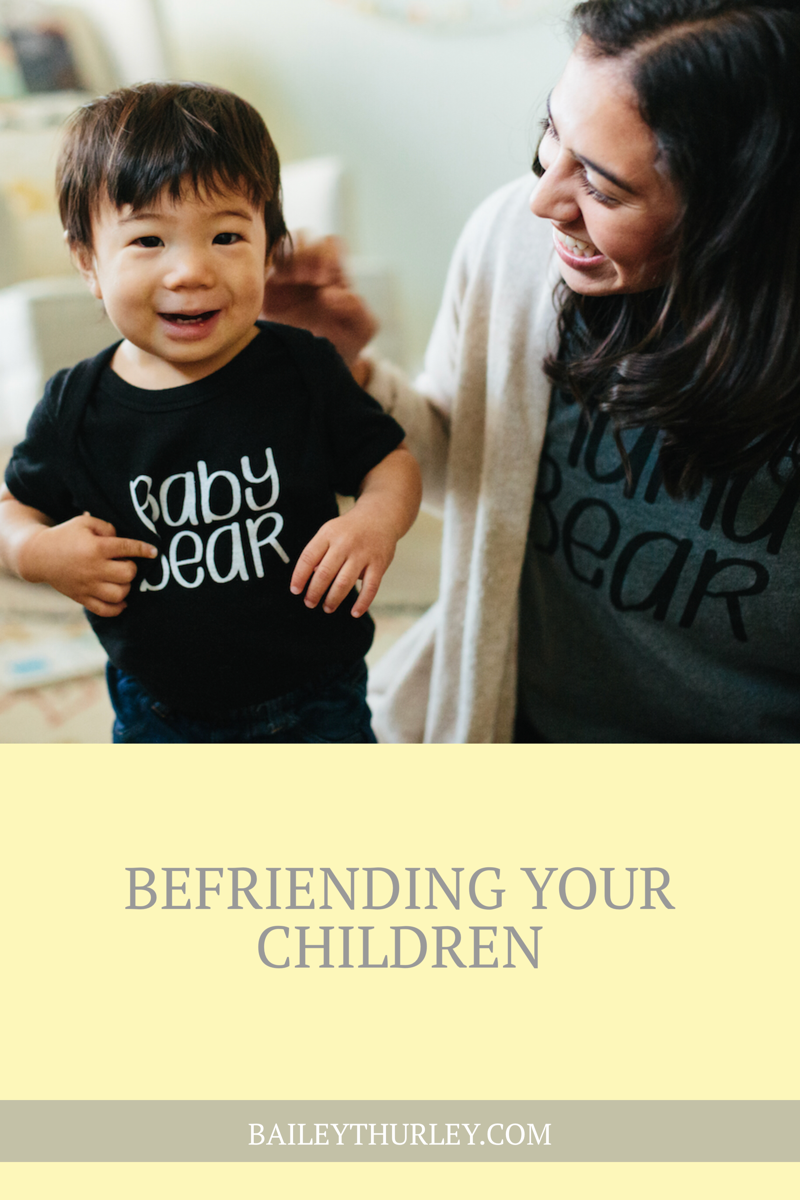 Usually I am writing about building my relationships with friends, but my community also extends to the two people who live inside my home—the ones that truly have to "do life" with me. Perhaps, nurturing these relationships are the most important! Being a first-time...
read more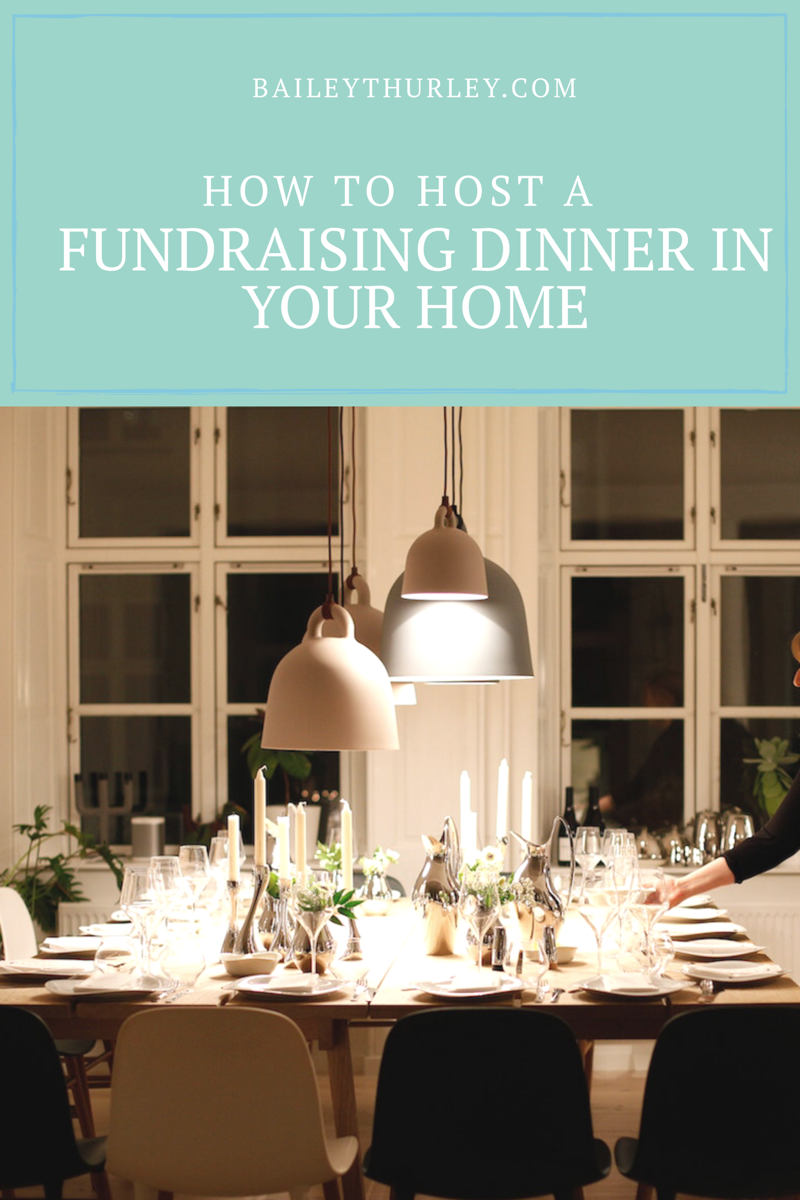 My husband and I share the spiritual gift of hospitality. We love hosting and serving our community by creating a secondary home of belonging, grace, truth and God's love. Yet, we also feel called to serve the community at large. And so we thought, how could we...
read more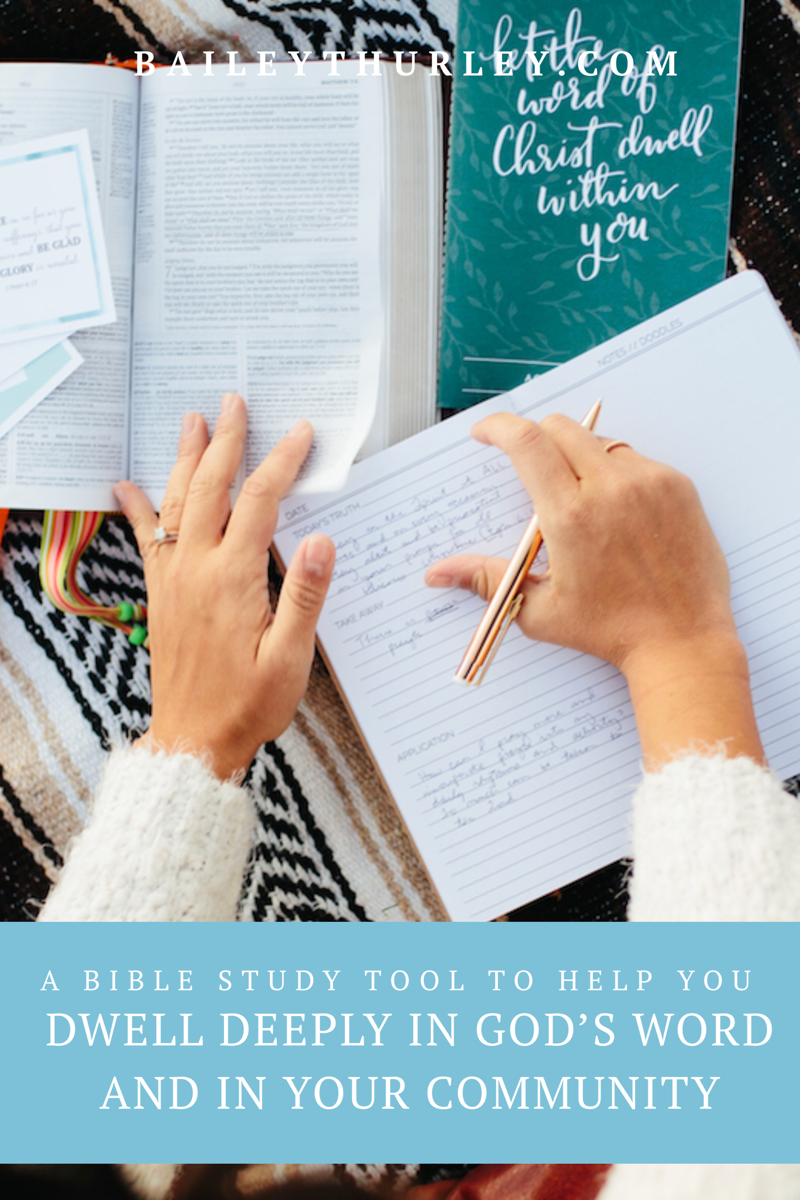 The foundation for healthy community is a consistent practice of reading and studying God's Word. As a life-long journal user, I am constantly looking for new products to keep my bible study and my journaling fresh (sometimes we need to switch things up so our...
read more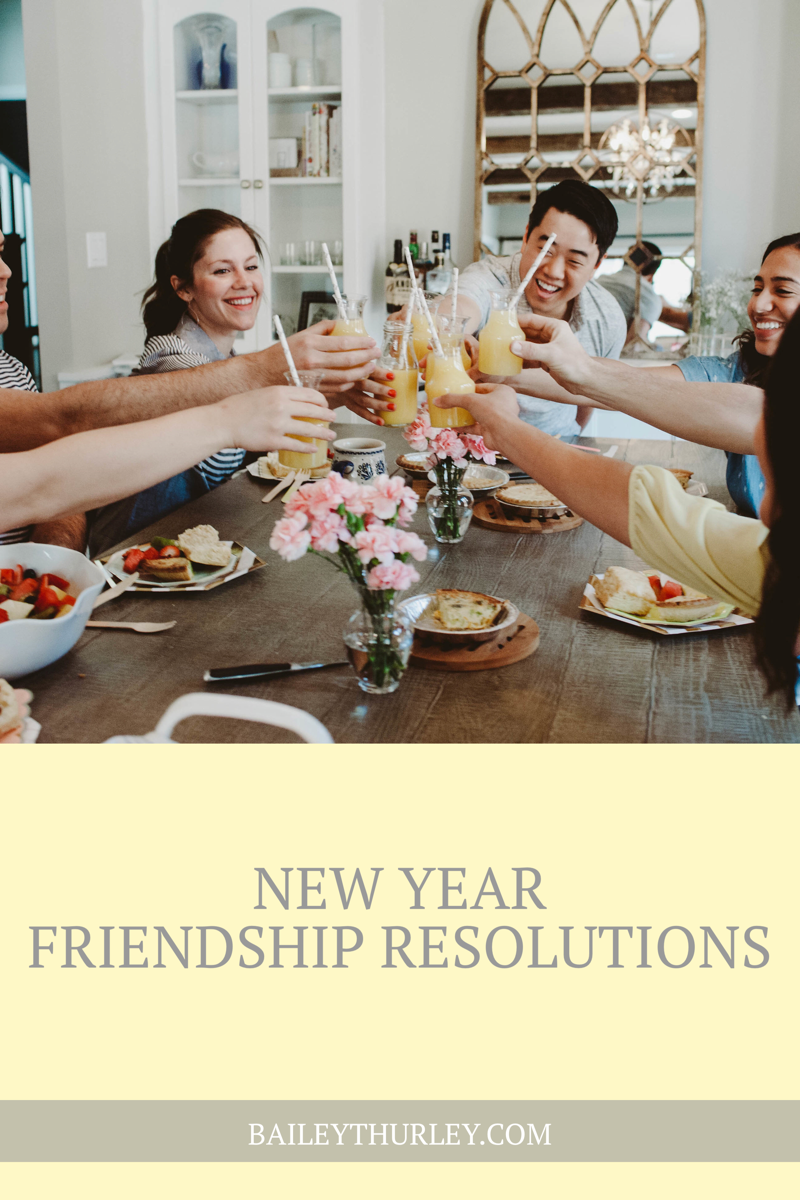 Nothing ever happens by chance and community is no exception. It's a new year and there are new opportunities to be intentional with your community. Want to see your friendships flourish this year? Want to finally step out of your comfort zone and get vulnerable with...
read more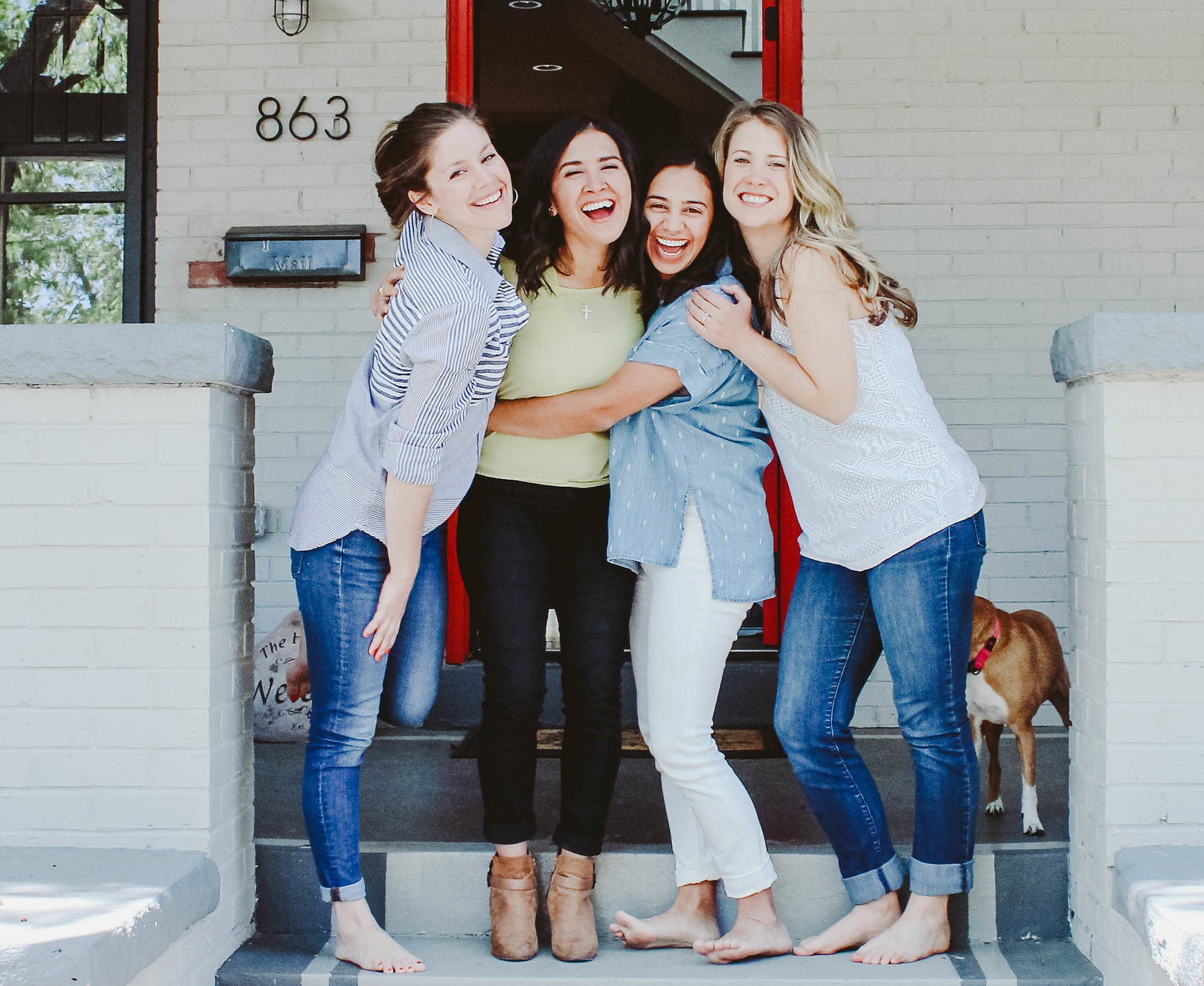 For the LORD has chosen Zion; He has desired it for His habitation. 'This is My resting place forever; Here I will dwell, for I have desired it.  Psalm 132: 13-14 Those who trust in the Lord are as Mount Zion, which cannot be moved but abides forever. As the mountain...
read more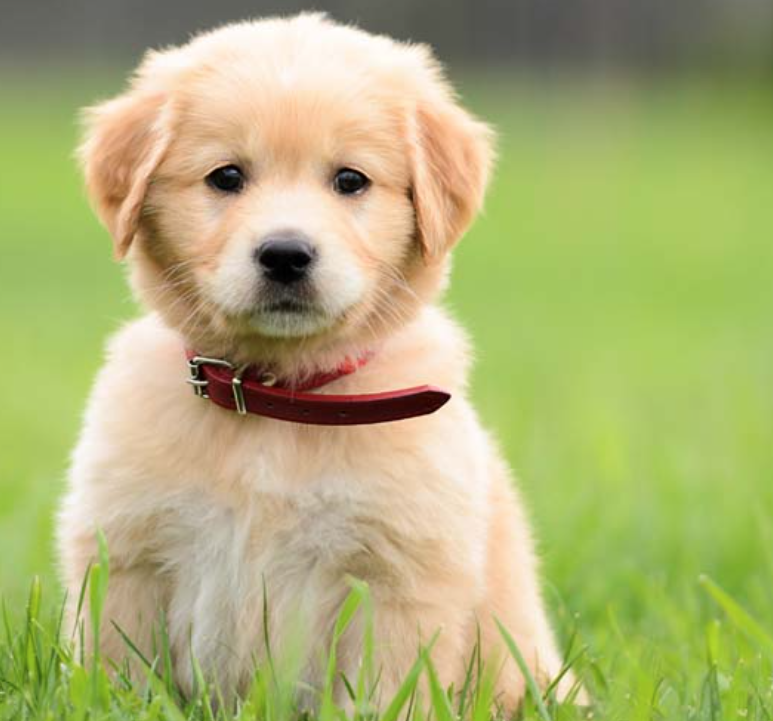 ...who are we kidding? I cannot get all spiritual with a word that relates to the letter X. So, instead enjoy this cute picture of a puppy. It will make you feel just as good, if not better, as an inspired blog post #rootedcommunity #puppiesmakelifebetter
read more
But you are a chosen race, a royal priesthood, a holy nation, a people for his own possession, that you may proclaim the excellencies of him who called you out of darkness into his marvelous light. 1 Peter 2:9 At the end of every service at our church, the pastor...
read more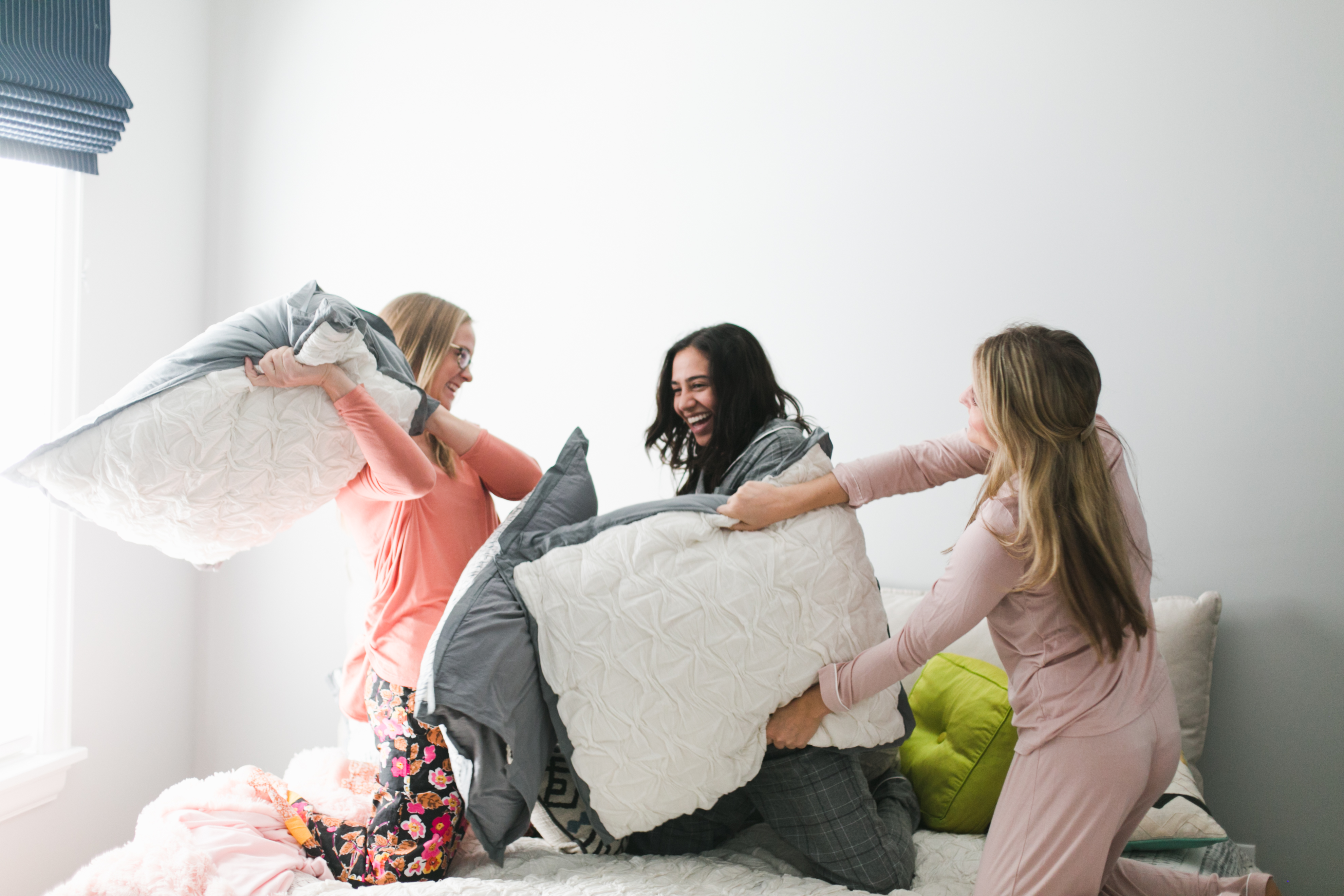 But the Lord is faithful. He will establish you and guard you against the evil one.  2 Thessalonians 3:3 A friend of mine showed up at my door one day needing to talk through some tough things that had been happening in her life. To be honest, I was nervous. I didn't...
read more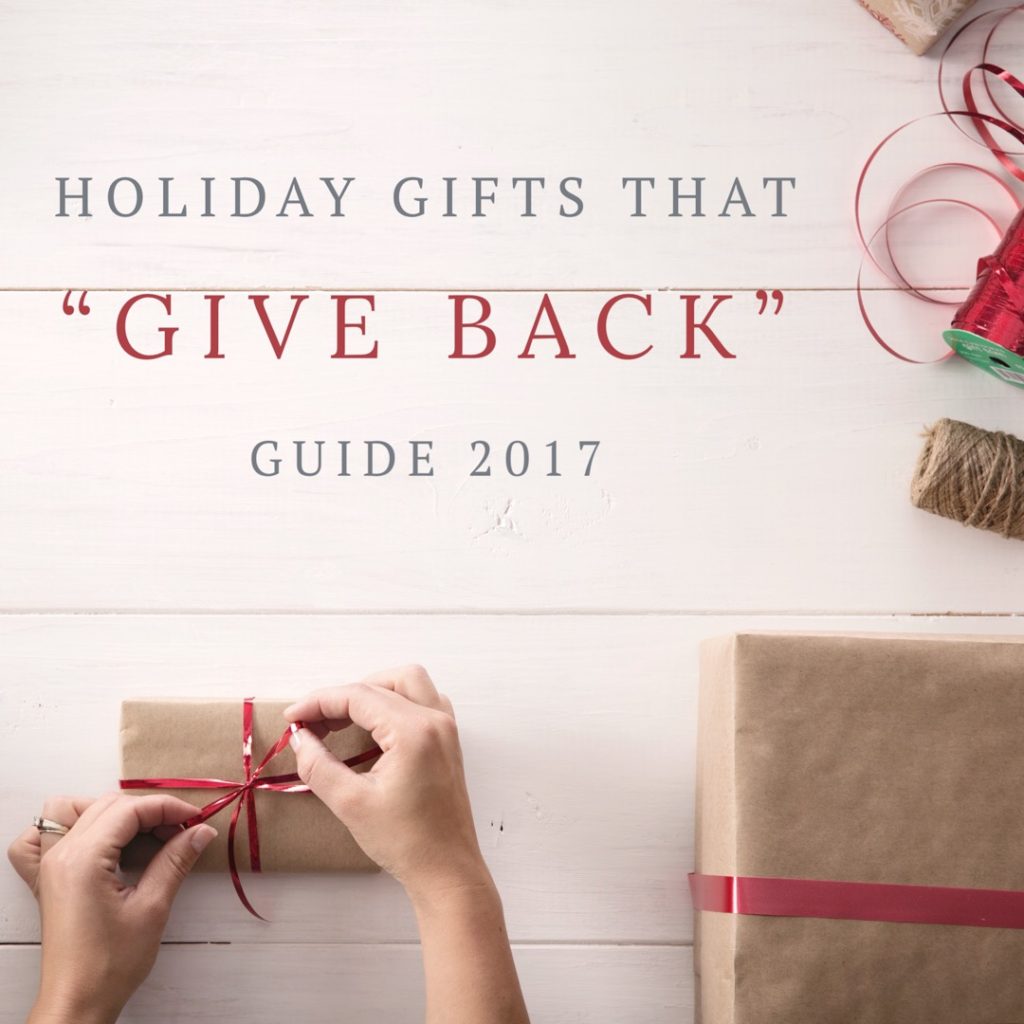 This holiday season, purchase with a purpose by giving gifts that give back. Not only do the following companies make incredible products that will charm your family and friends, but they also support a variety of different causes. May your gifts inspire cheer and...
read more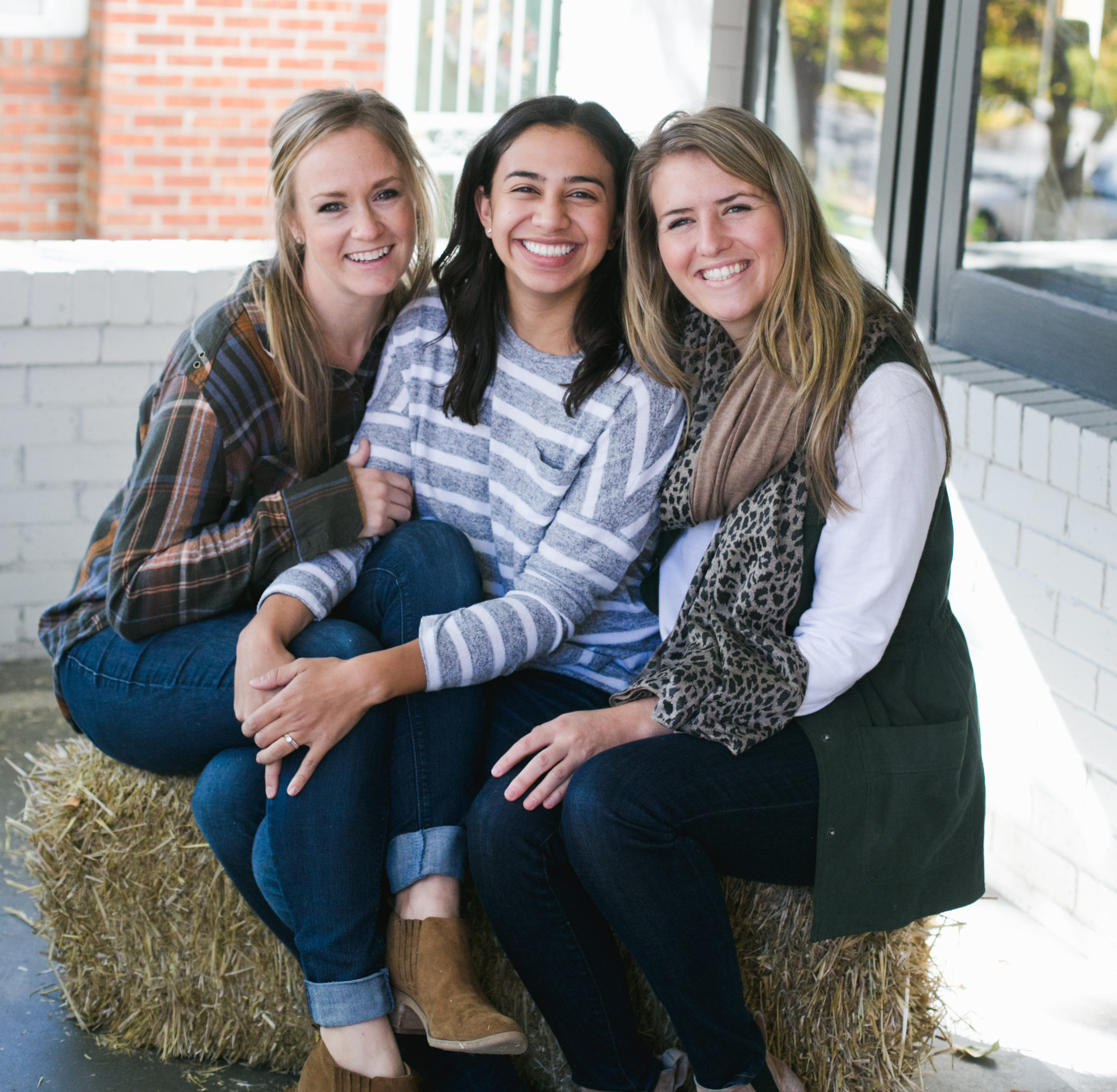 Conduct yourselves in a manner worthy of the gospel of Christ. Then...I will know that you stand firm in the one Spirit, striving together as one for the faith of the gospel.  -Philippians 1:27 The first few months after I became a Christian, I wrote down Philippians...
read more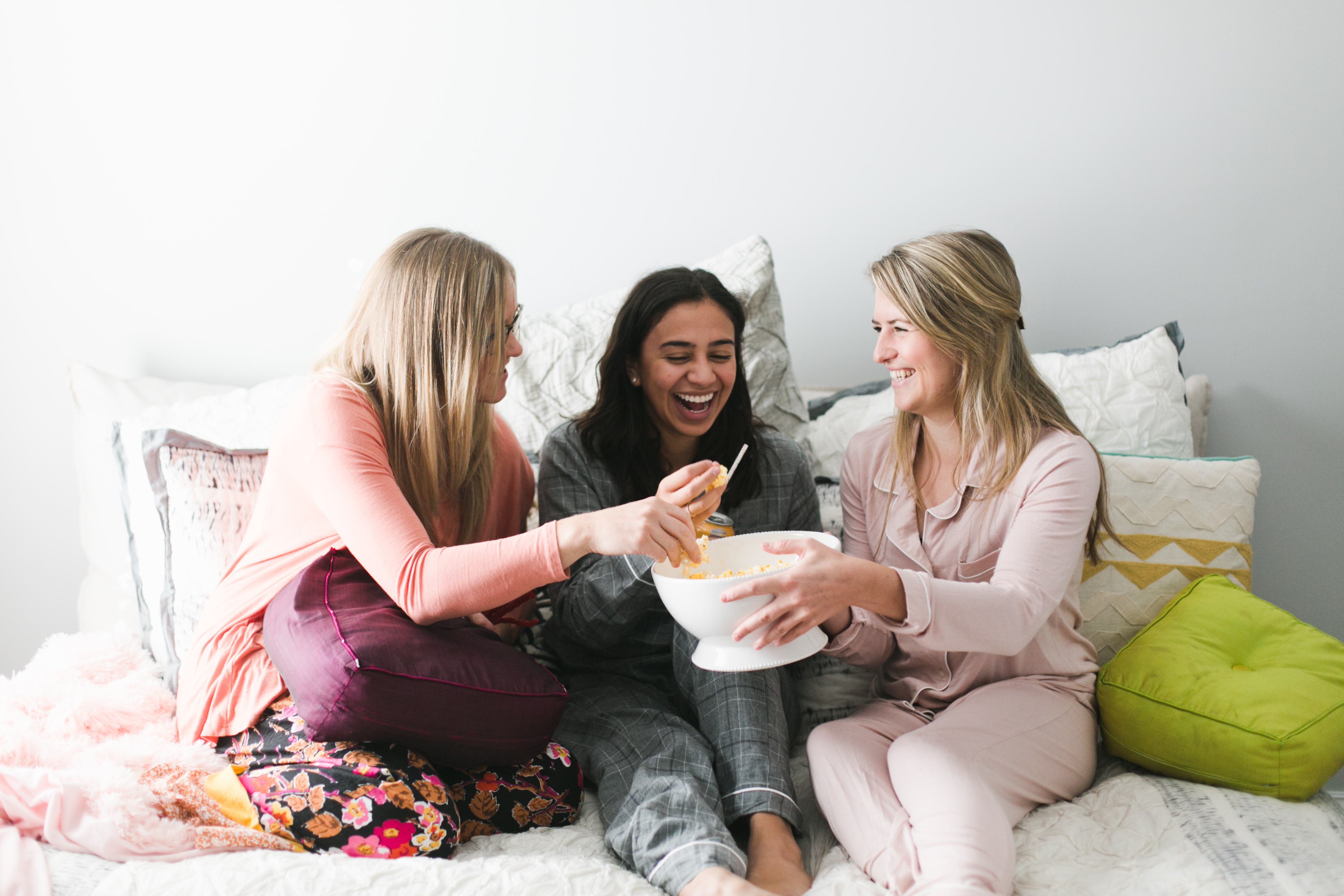 How good and pleasant it is when God's people live together in unity! Psalm 133:1 I decided to do something outside my comfort zone in the 7th grade and signed up to play basketball. Nevermind that I didn't even know how to dribble the ball, I thought it sounded new...
read more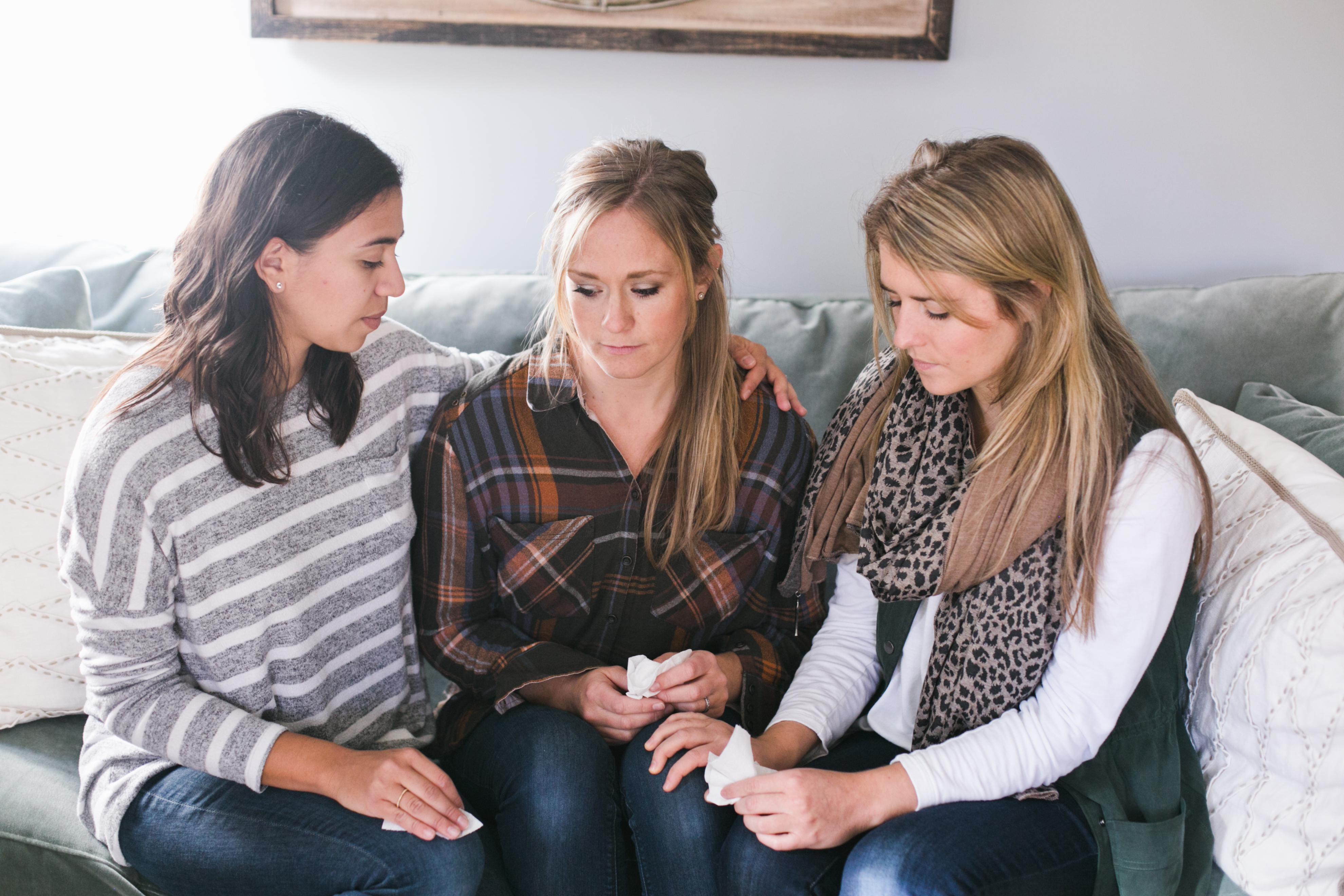 "If one member suffers, all suffer together; if one member is honored, all rejoice together." 1 Corinthians 12:26 When I moved to Denver, I was in a long-distance relationship that I assumed was leading to the alter. I had already made my life plan (in my head and...
read more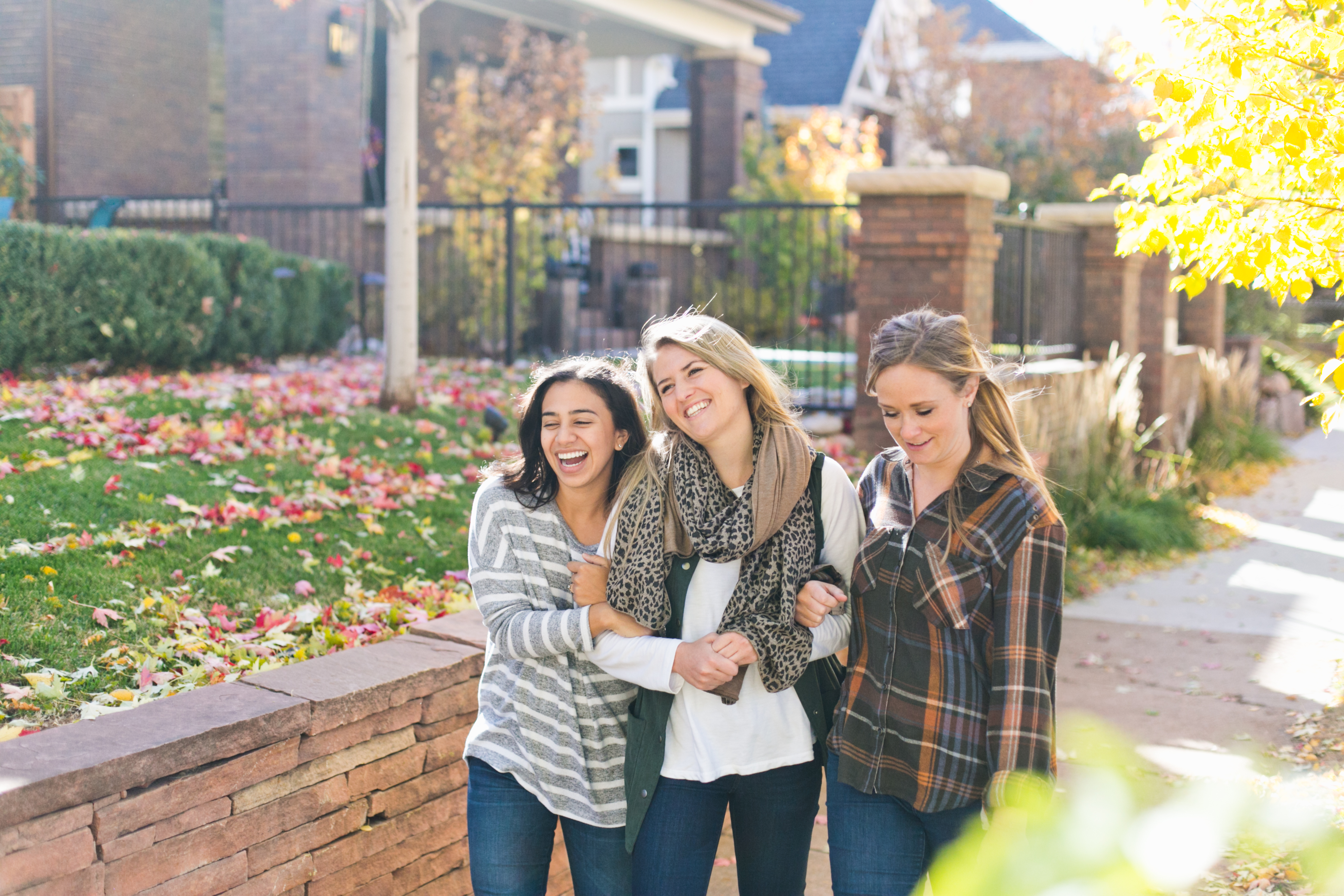 But rejoice insofar as you share Christ's sufferings, that you may also rejoice and be glad when his glory is revealed.   1 Peter 4:13 There's nothing that bonds people together like sharing life experiences. That's why team-building retreats exist. I secretly hate...
read more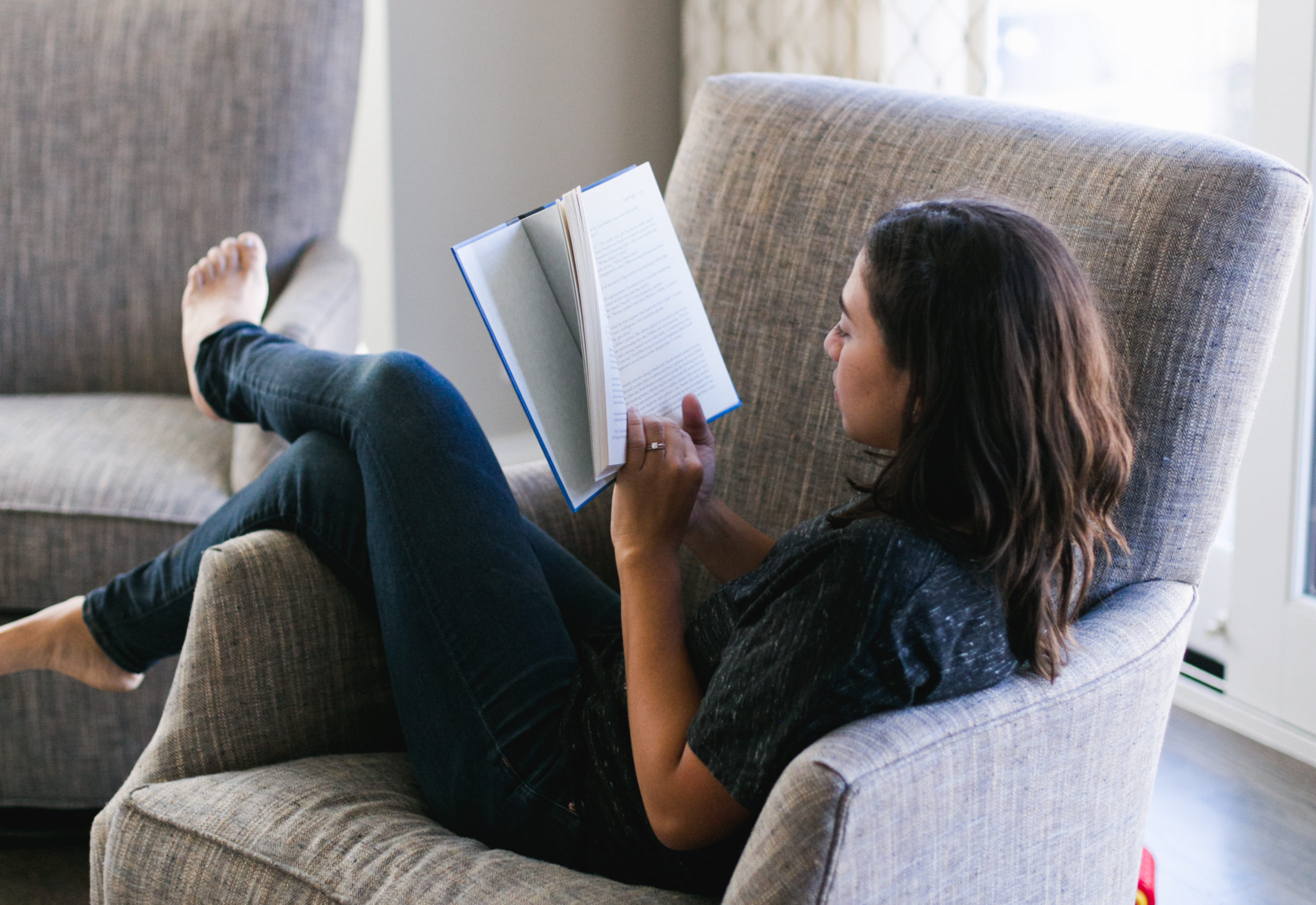 "And rising very early in the morning, while it was still dark, he [Jesus] departed and went out to a desolate place, and there he prayed. -Mark 1:35 My husband and I struggle with an issue of "The Obligatory Yes." We genuinely love having people in our home, but it...
read more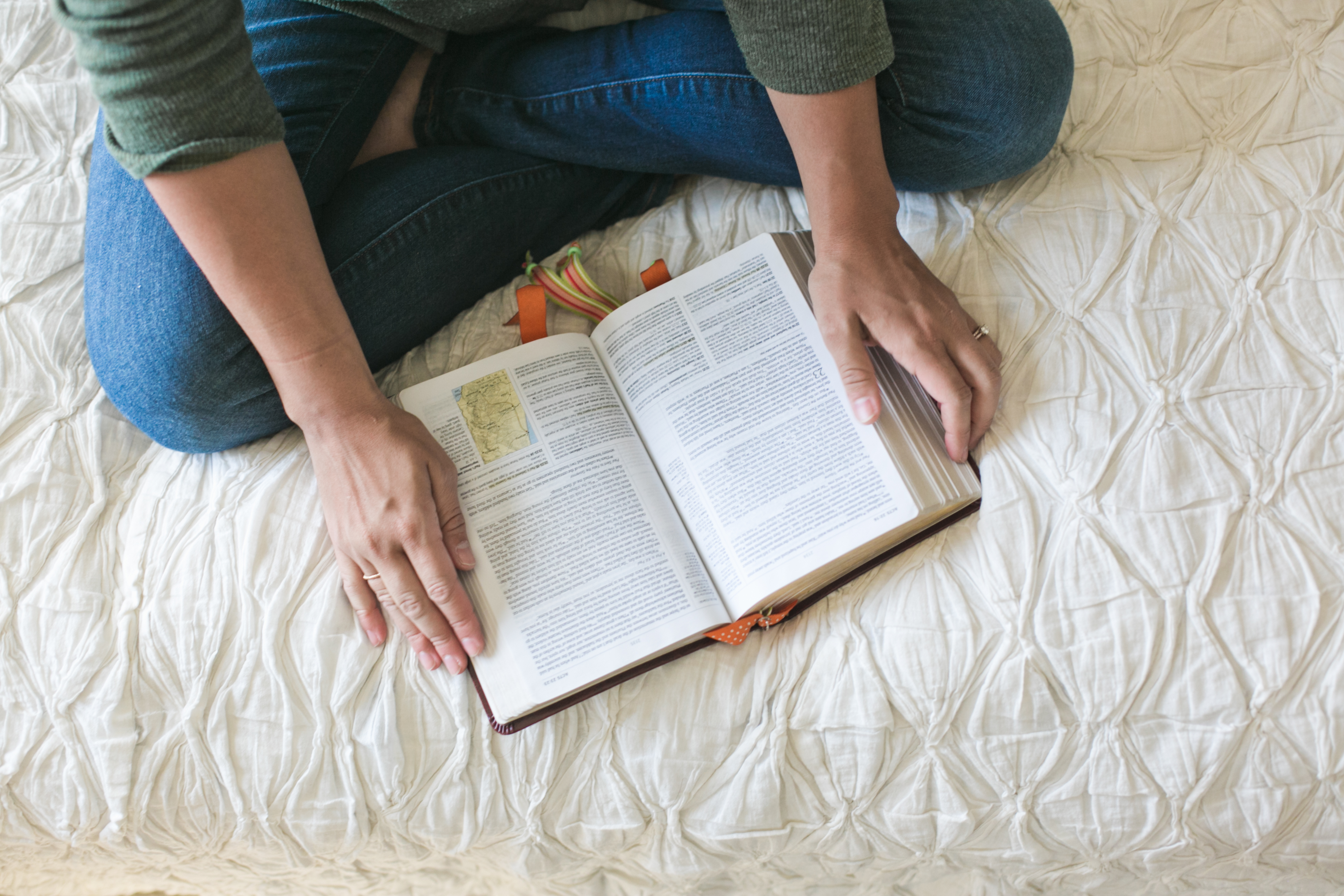 All Scripture is breathed out by God and profitable for teaching, for reproof, for correction, and for training in righteousness, that the man of God may be competent, equipped for every good work.  -2 Timothy 3:16-17 Most Christians have heard of the term "spiritual...
read more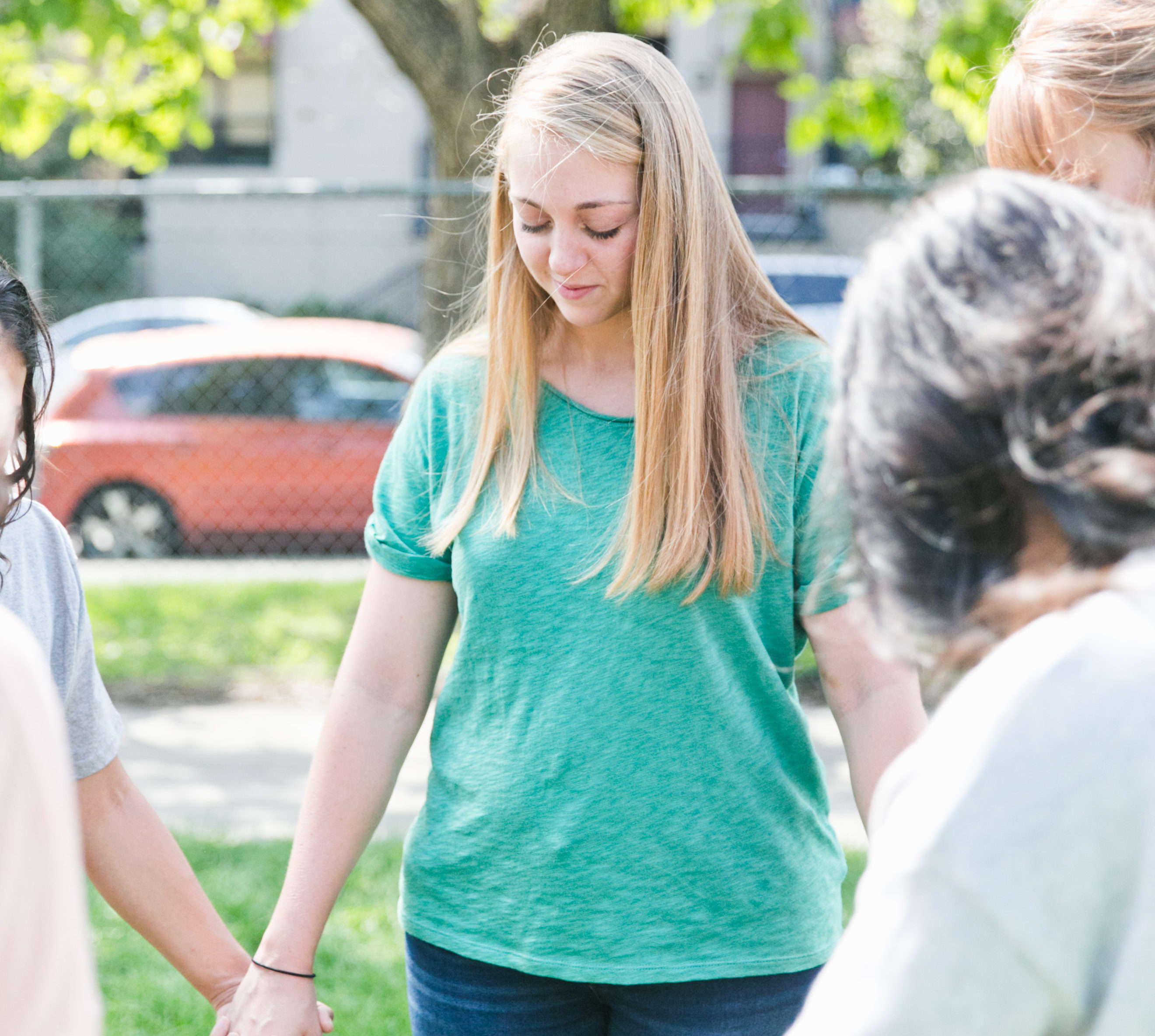 Pray in the Spirit at all times and on every occasion. Stay alert and be persistent in your prayers for all believers everywhere. Ephesians 6:18 Do you ever find that at the end of a small group, church gathering, or even just a meal that the obligatory prayer time...
read more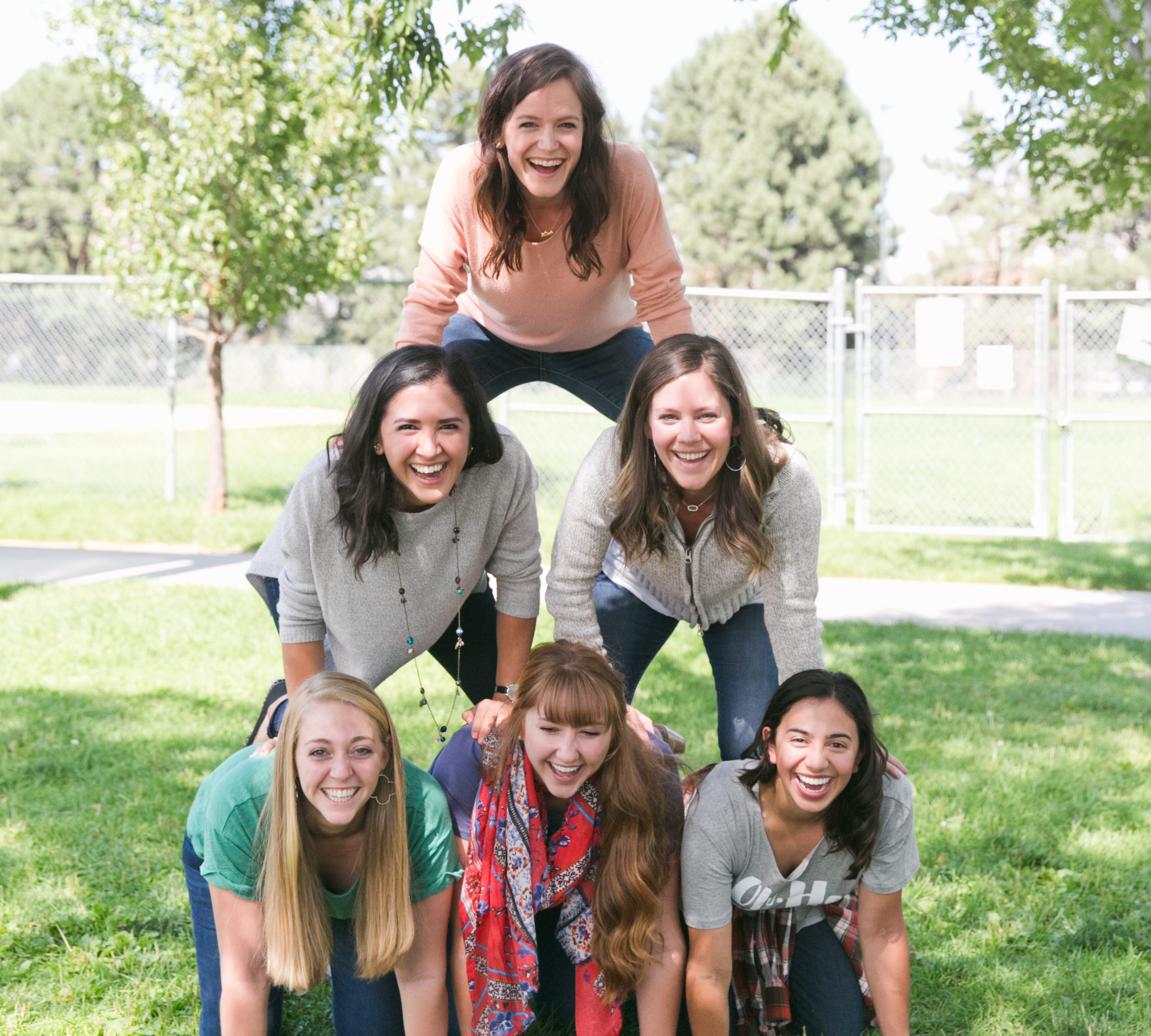 And let the peace of Christ rule in your hearts, to which indeed you were called in one body. And be thankful. Let the word of Christ dwell in you richly, teaching and admonishing one another in all wisdom, singing psalms and hymns and spiritual songs, with...
read more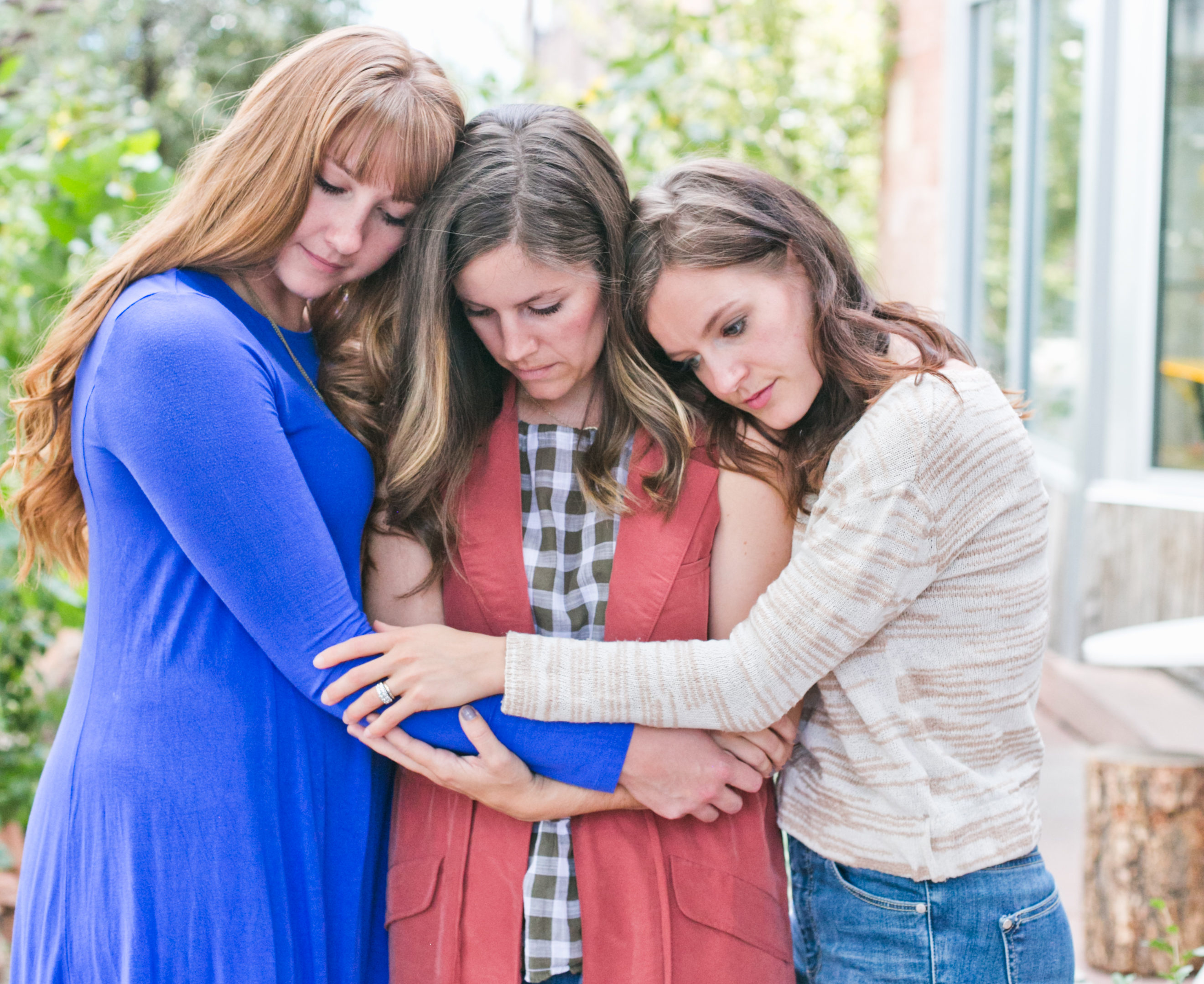 "Carry each other's burdens, and in this way you will fulfill the law of Christ." Galatians 6:2 I sit down to meet my friend for coffee- a typical Saturday morning catch up and  one of my favorite activities. We laugh, we get serious and we share a little bit of our...
read more
And this is my prayer: that your love may abound more and more in knowledge and depth of insight, so that you may be able to discern what is best and may be pure and blameless until the day of Christ, filled with the fruit of righteousness that comes through Jesus...
read more
The thief comes only to steal and kill and destroy. I came that they may have life and have it abundantly - John 10:10 Just when we think our friendships are going well, the devil comes and steals our joy away. You may not recognize his schemes but the devil is...
read more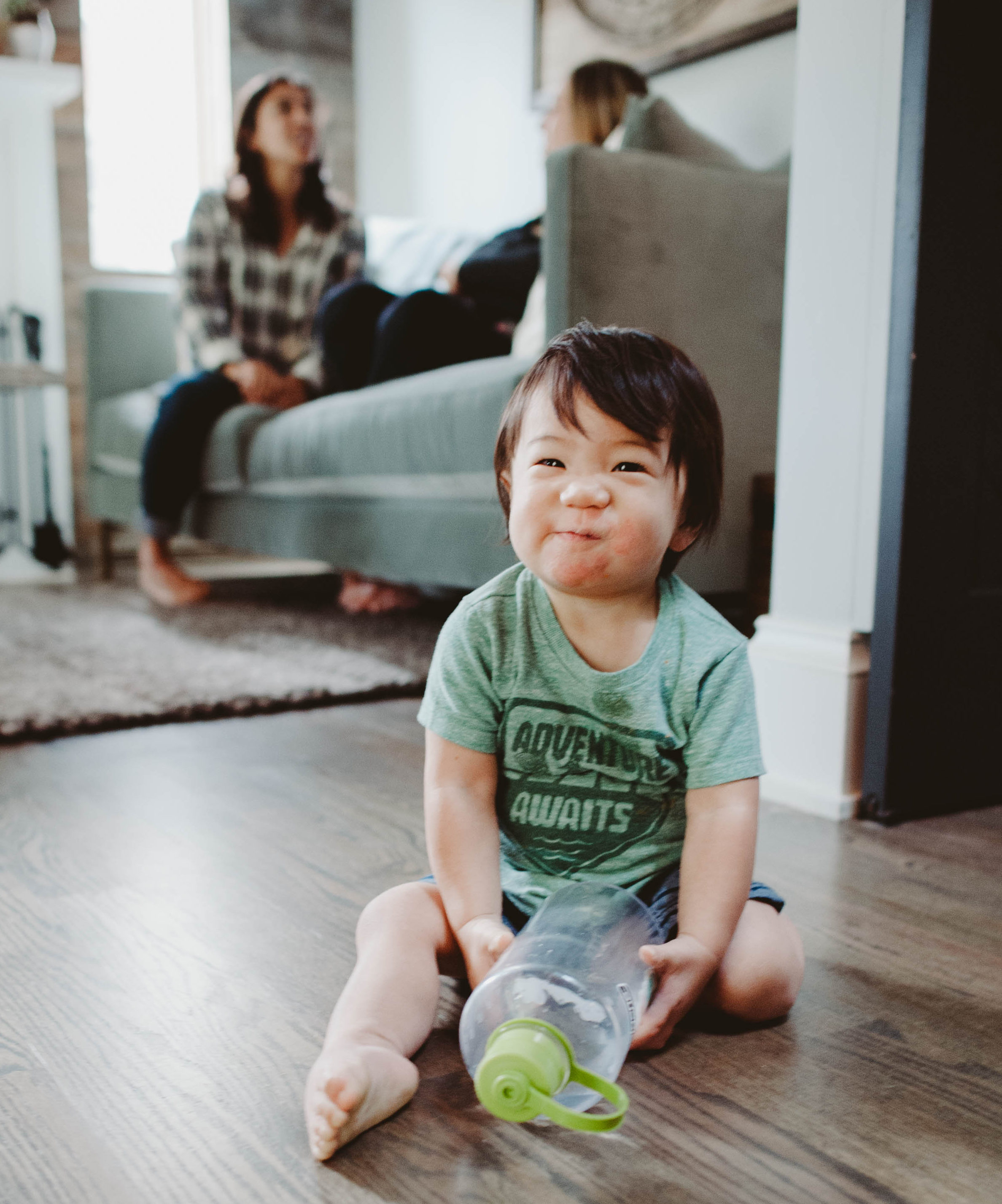 Train up a child in the way he should go; even when he is old he will not depart from it. -Proverbs 22:6 I have now entered a stage in life where a I feel like I've grown an extra appendage in the shape of a small child. Most would call this motherhood.  Before I...
read more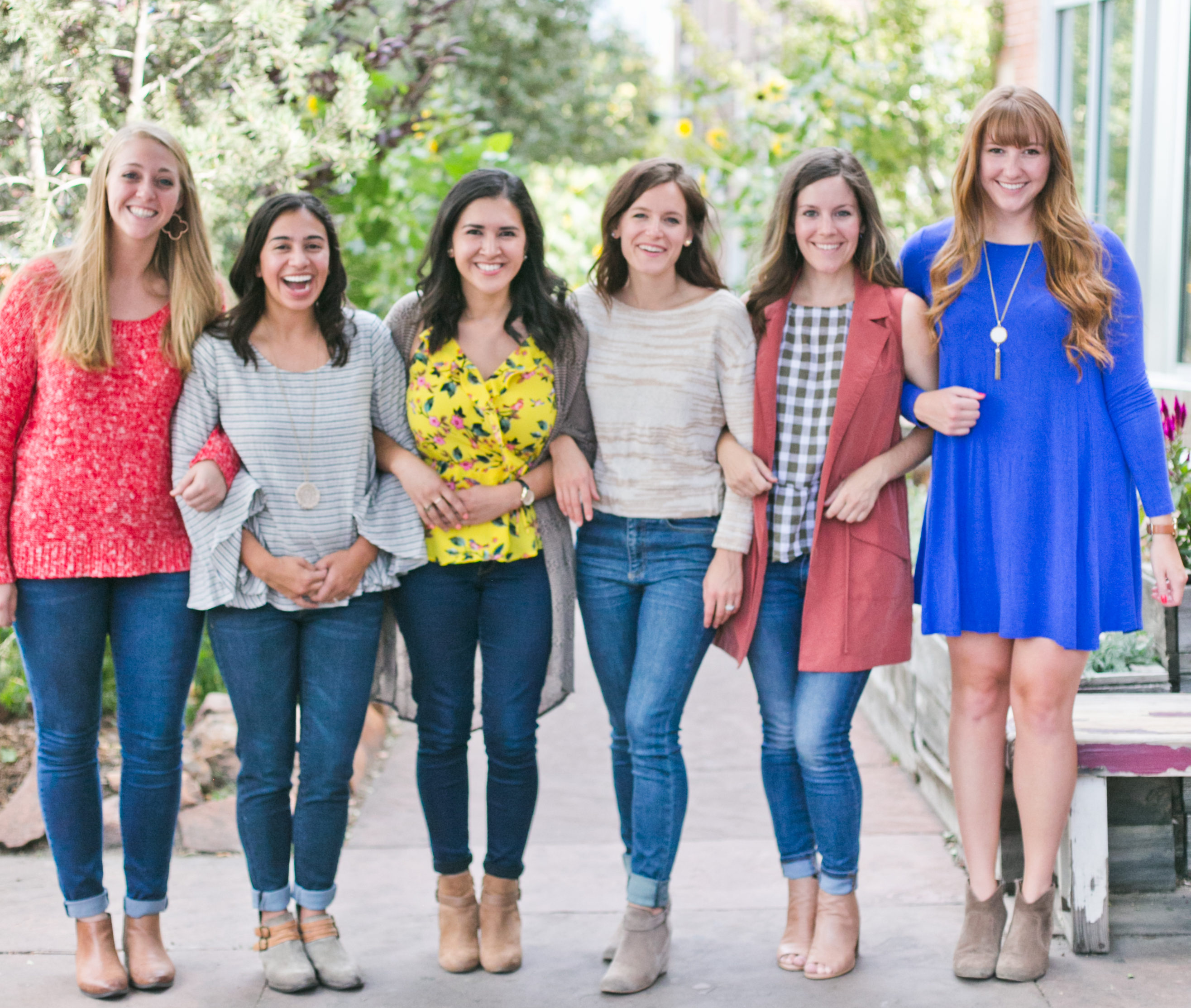 At last Jonathan said to David, "Go in peace, for we have sworn loyalty to each other in the Lord's name. The Lord is the witness of a bond between us and our children forever. - 1 Sam. 20:42 NLT. You've seen their Camp Winnipesaukee skits, you've laughed at their...
read more
Then Moses said to God, "If I come to the people of Israel and say to them, 'The God of your fathers has sent me to you,' and they ask me, 'What is his name?' what shall I say to them?" God said to Moses, "I AM WHO I AM." -Exodus 3:13-14a The nerves were probably not...
read more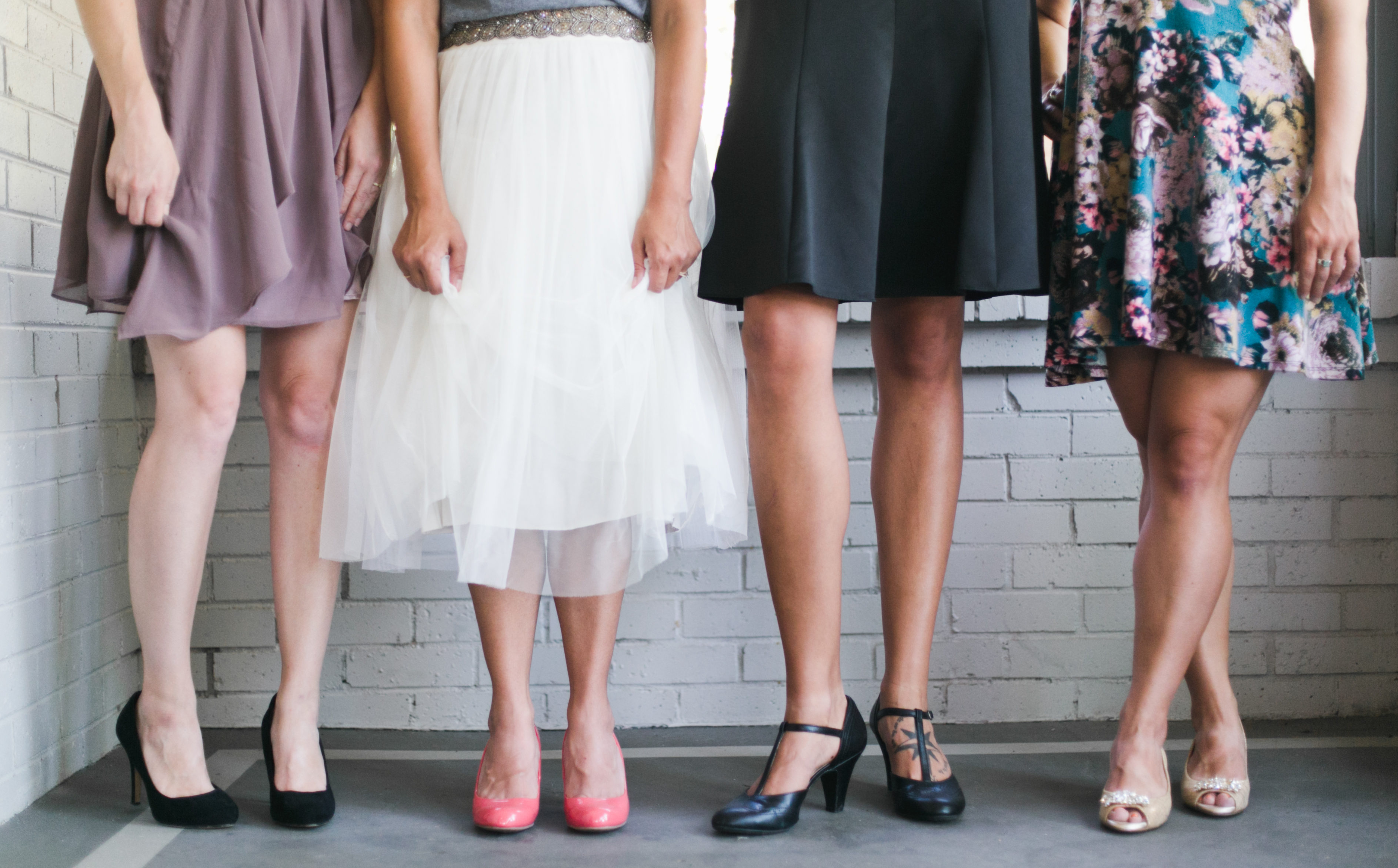 I thank my God in all my remembrance of you, always in every prayer of mine for you all making my prayer with joy, because of your partnership in the gospel from the first day until now. -Philippians 1:3-5. How do you stay connected to your long-distance friends?...
read more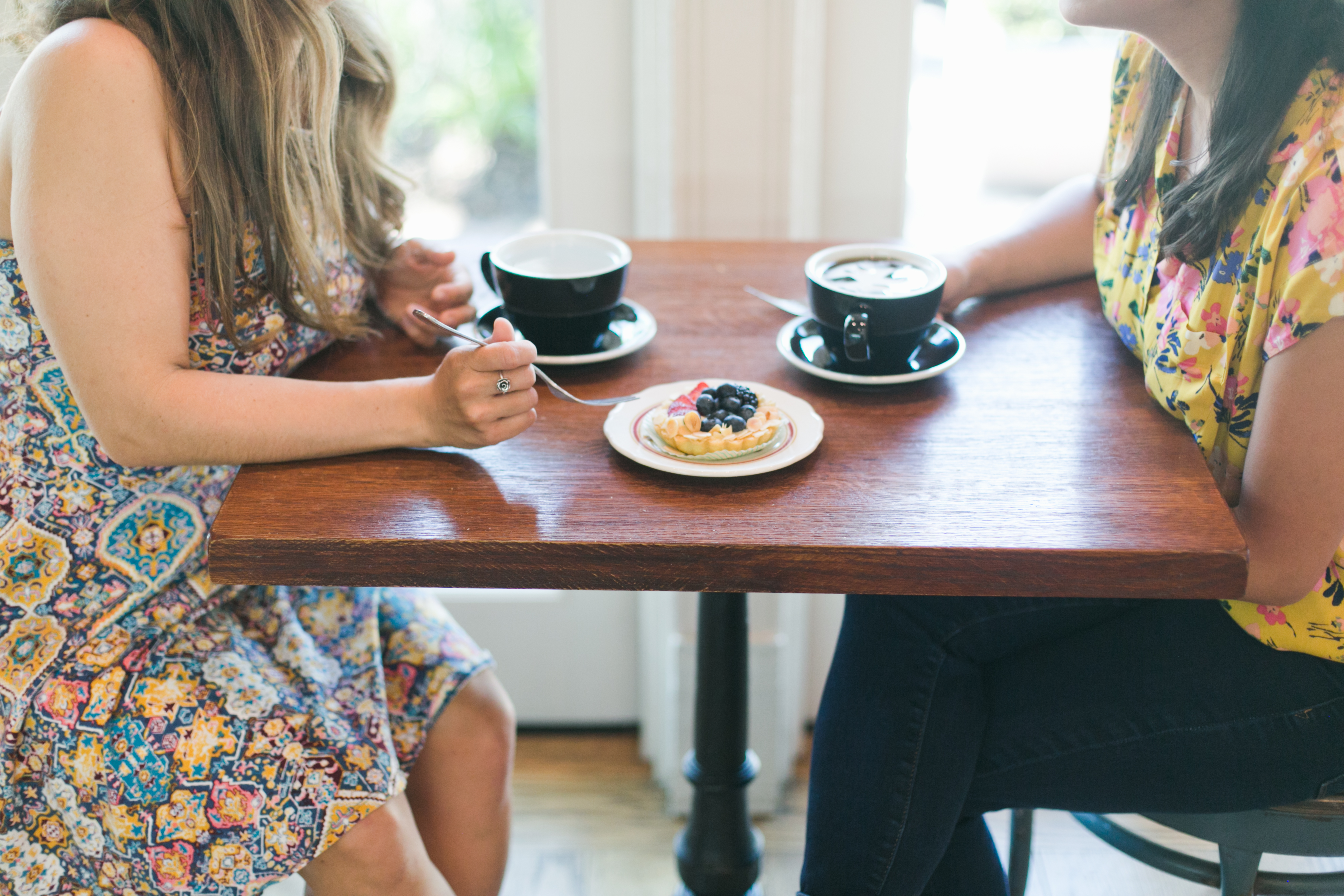 "for all have sinned and fall short of the glory of God, and all justified freely by his grace through the redemption that came by Jesus Christ" -Romans 3:23-24 The phone rang and rang. This was the third time this month I was trying to get ahold of her. We had just...
read more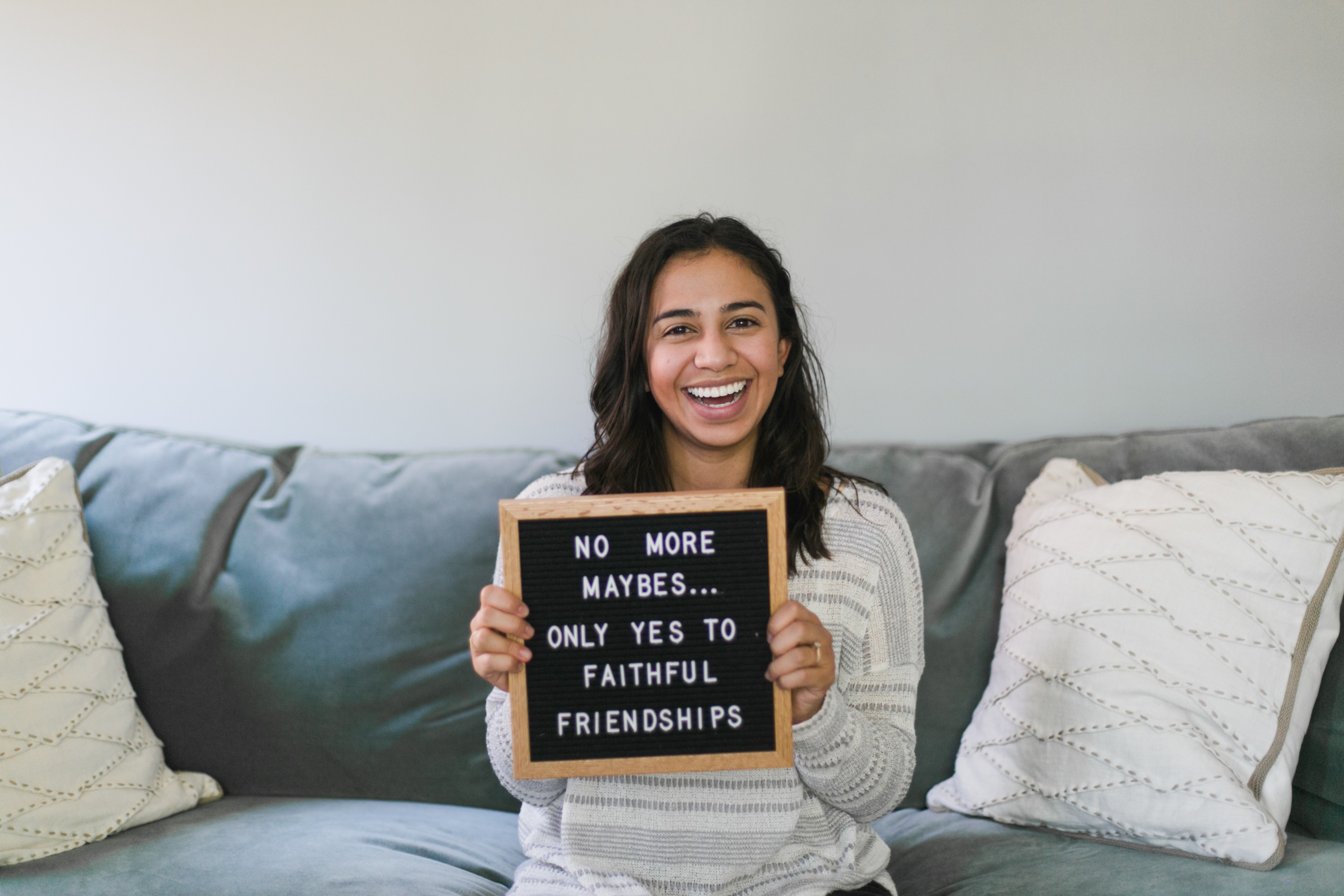 Then Jesus told his disciples, "If anyone would come after me, let him deny himself and take up his cross and follow me." -Matthew 16:24 The most popular box checked on any Facebook event we are invited to is "maybe." The fact that "maybe" even exists on the page is...
read more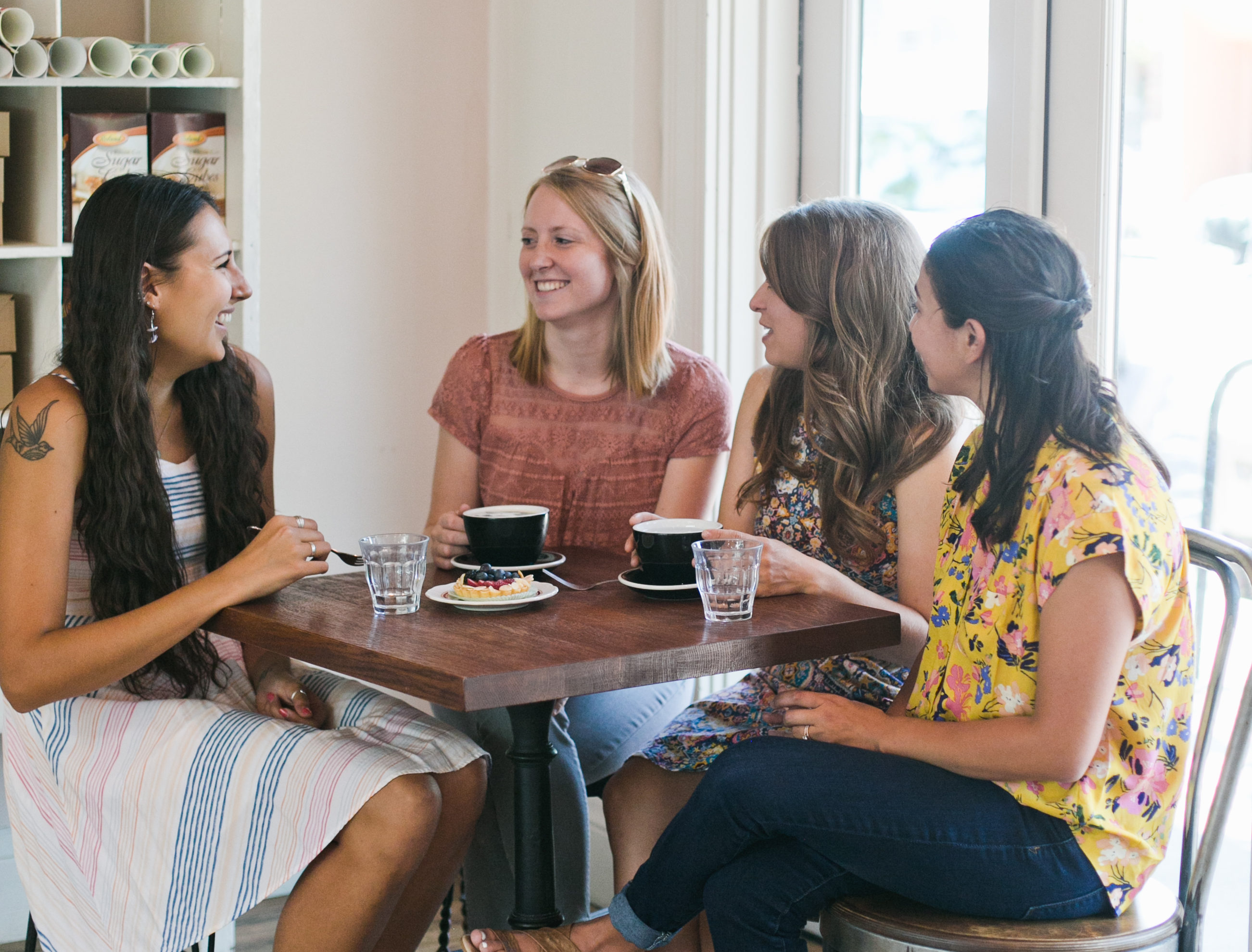 Let your speech always be gracious, seasoned with salt, so that you may know how to answer each person. - Colossians 4:6 Like many stay-at-home moms, I'm also a full-time chef for my family of 3. My two signature dishes, chicken with spaghetti and chicken with other...
read more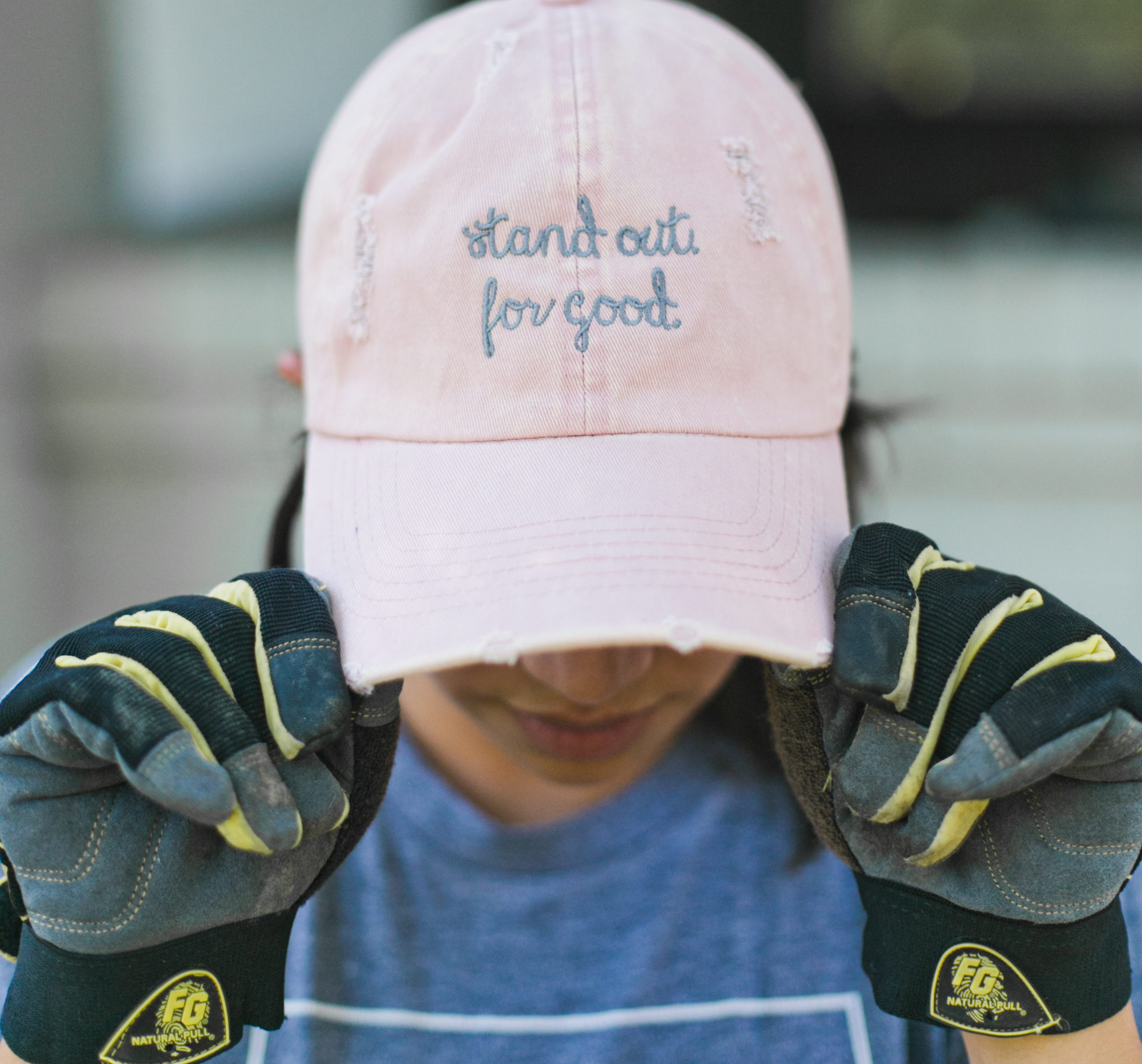 And do not forget to do good and to share with others, for with such sacrifices God is pleased. -Hebrews 13:16 As an idealistic college student, I remember the moment when I met "my people"--the 20 somethings who cared about the same causes and had the same grand...
read more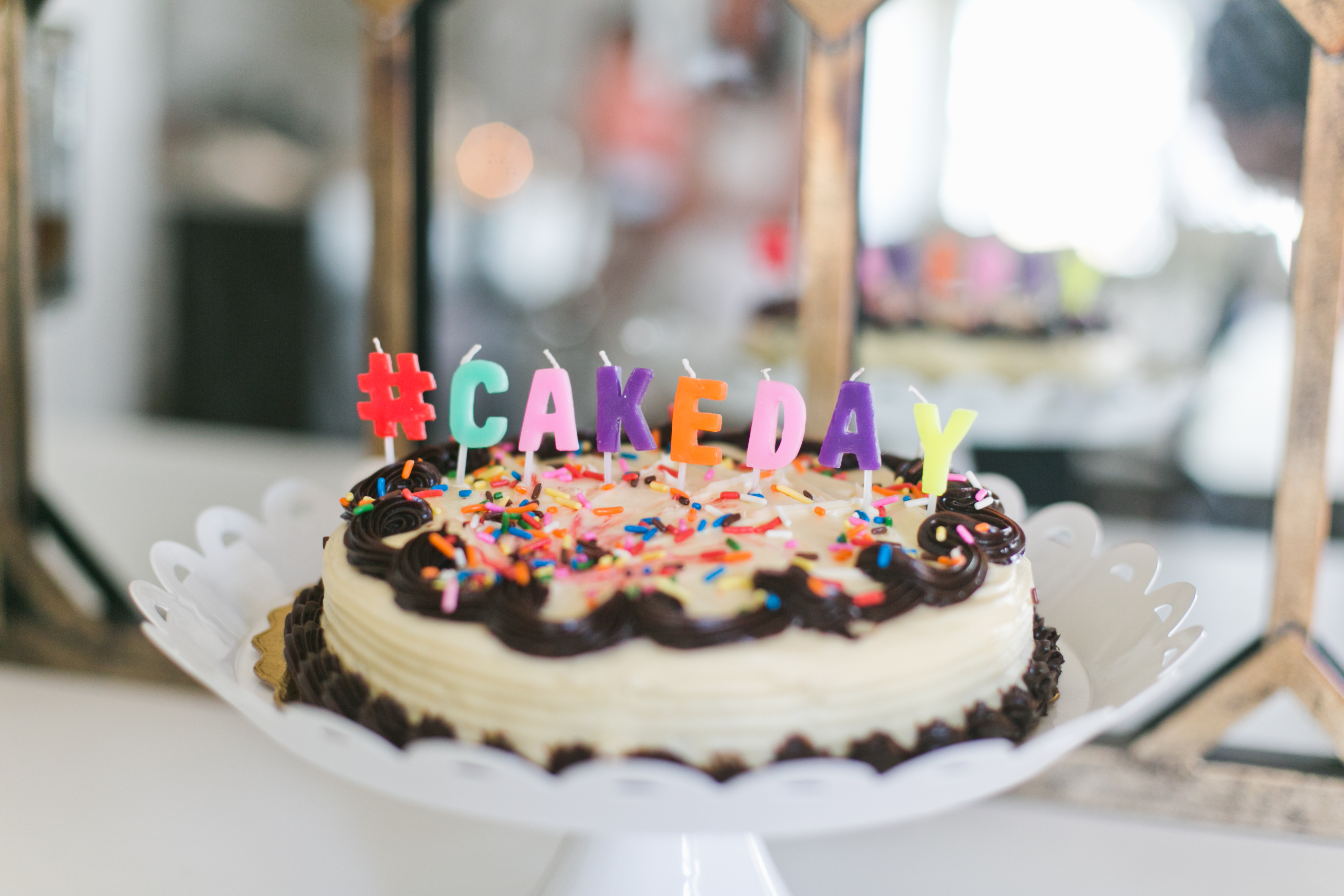 And let us consider how to stir up one another to love and good works, not neglecting to meet together, as is the habit of some, but encouraging one another, and all the more as you see the Day drawing near. -Hebrews 10:24-25 ESV We all need excuses to spend time...
read more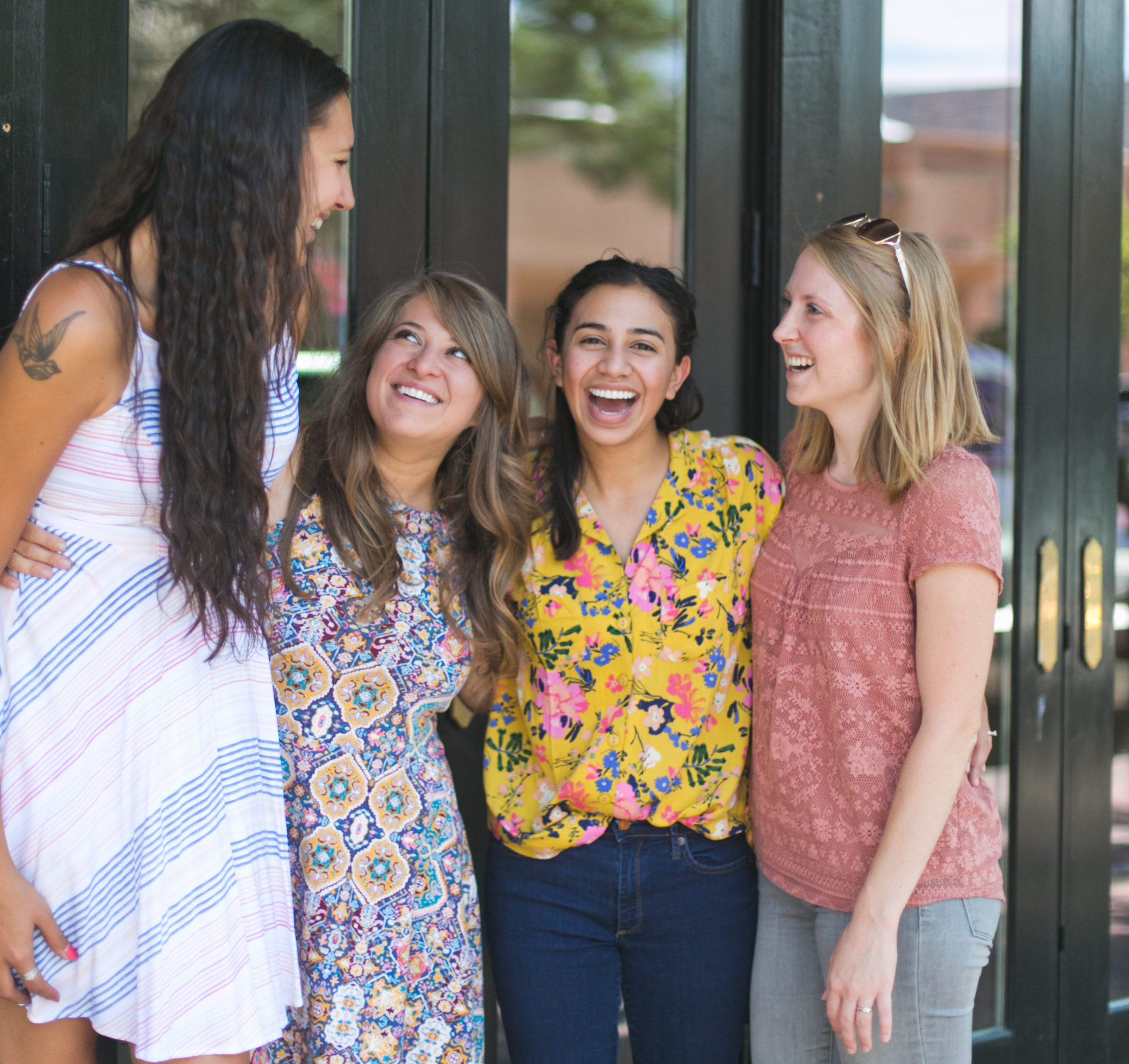 Greater love has no one than this, that someone lay down his life for his friends. You are my friends if you do what I command. No longer do I call you servants, for the servant does not know what his master is doing; but I have called you friends. -John 15:13-15 I...
read more
So God created mankind in his own image, in the image of God he created them; male and female he created them. -Genesis 1:27 This Thursday night is girls night. I reach out to my friends to see if anyone is available to spend some girl-time together and no response....
read more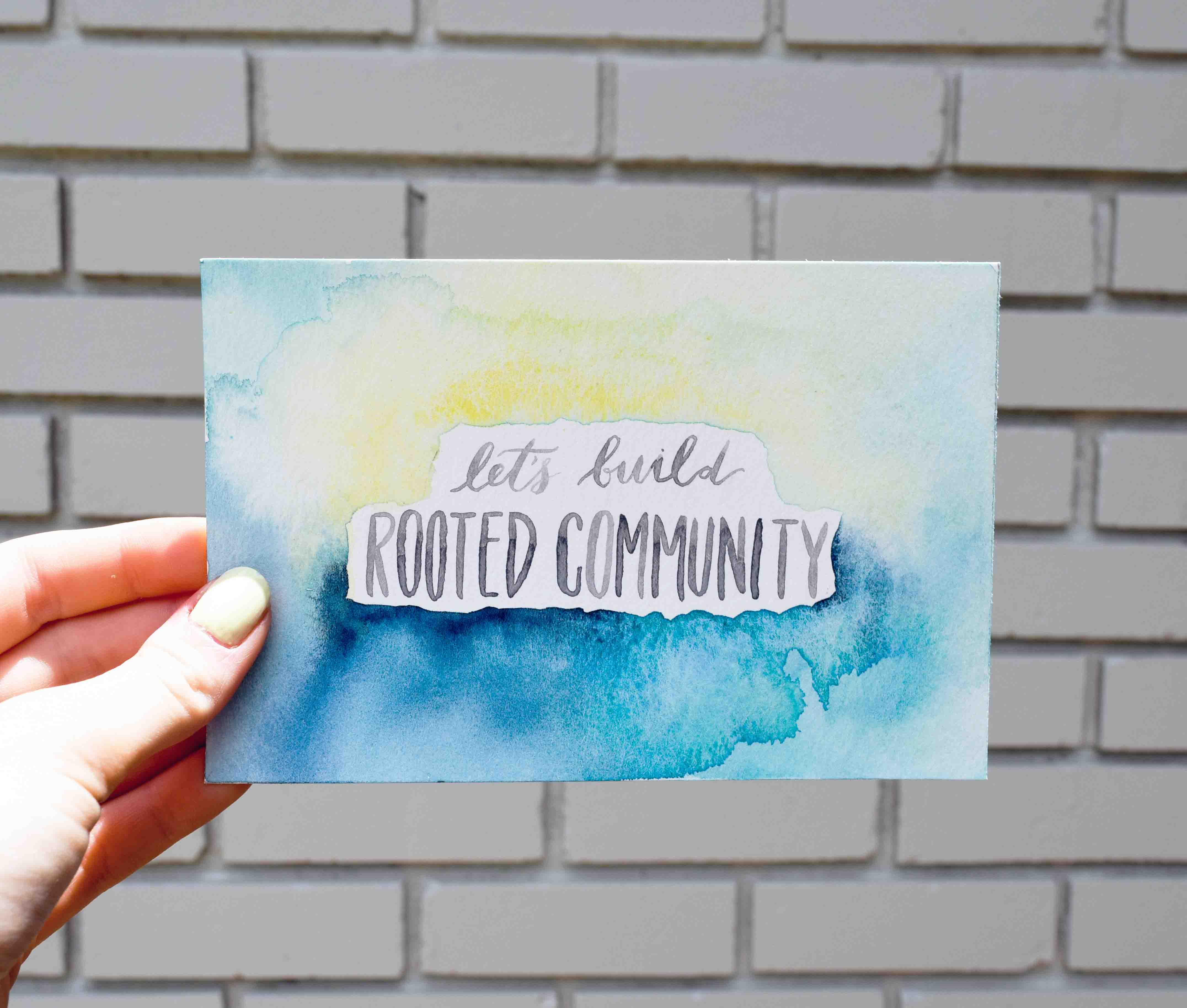 Rooted faith bears fruitful fellowship. I woke up after an incredibly uncomfortable nap on the basement floor. I pushed myself up on my forearms and looked around the room at all the sleepy faces. I closed my eyes and told myself to cast this moment into the walls of...
read more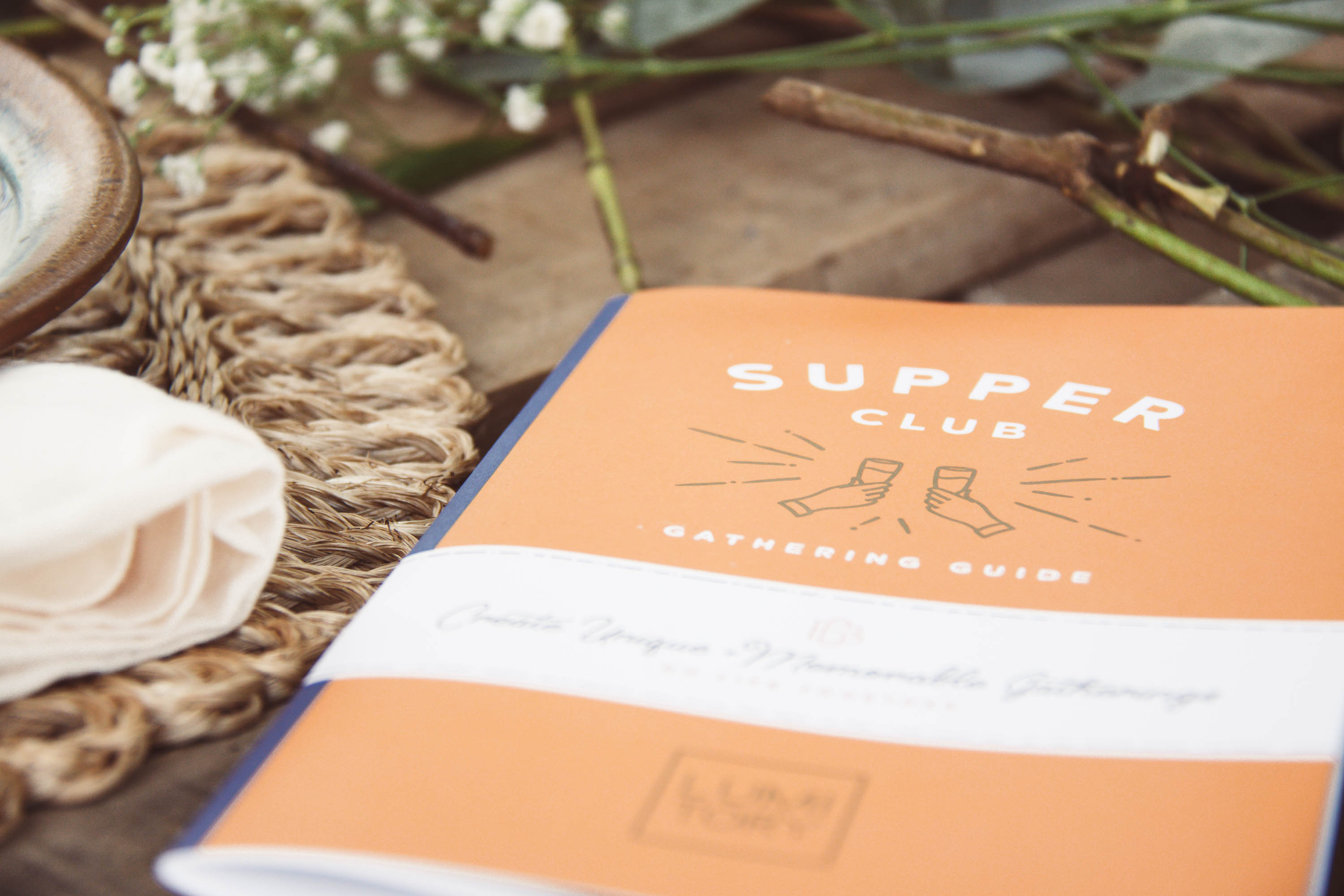 The Supper Club tradition is quickly fading away and in its place we have turned to quiet Sunday evenings of Netflix and take out. This isn't all bad but, what happened to slower Sunday evenings gathering around the table with our loved ones? When I met Lumitory, a...
read more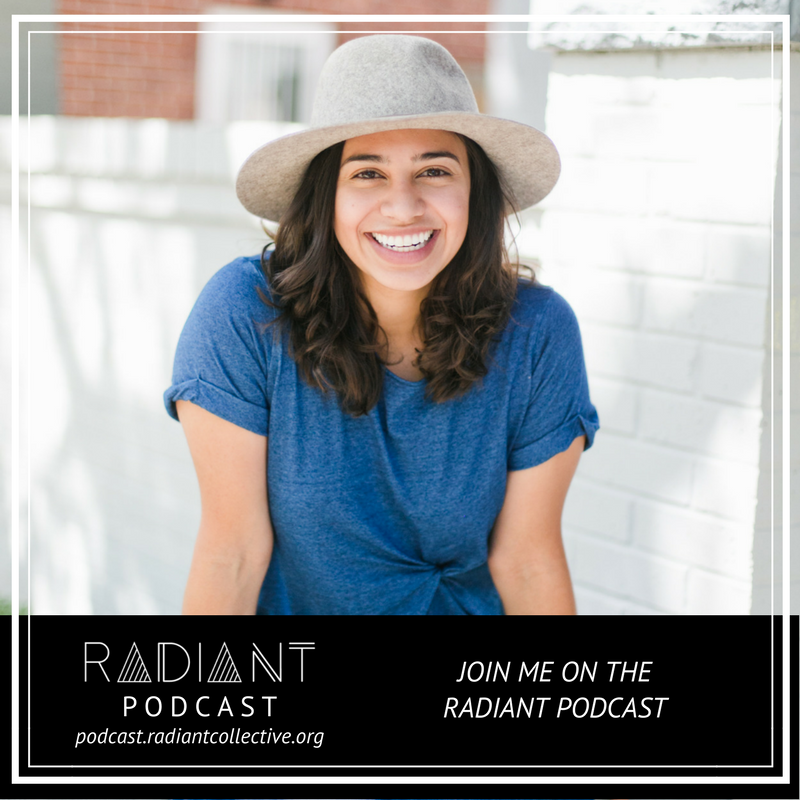 If you have always wanted a chance to pick my brain about friendship, now you can! As a Radiant columnist, I had the opportunity to talk all things FRIENDSHIP on the Radiant Podcast! Friendship is one of my favorite topics because we each have a unique opportunity to...
read more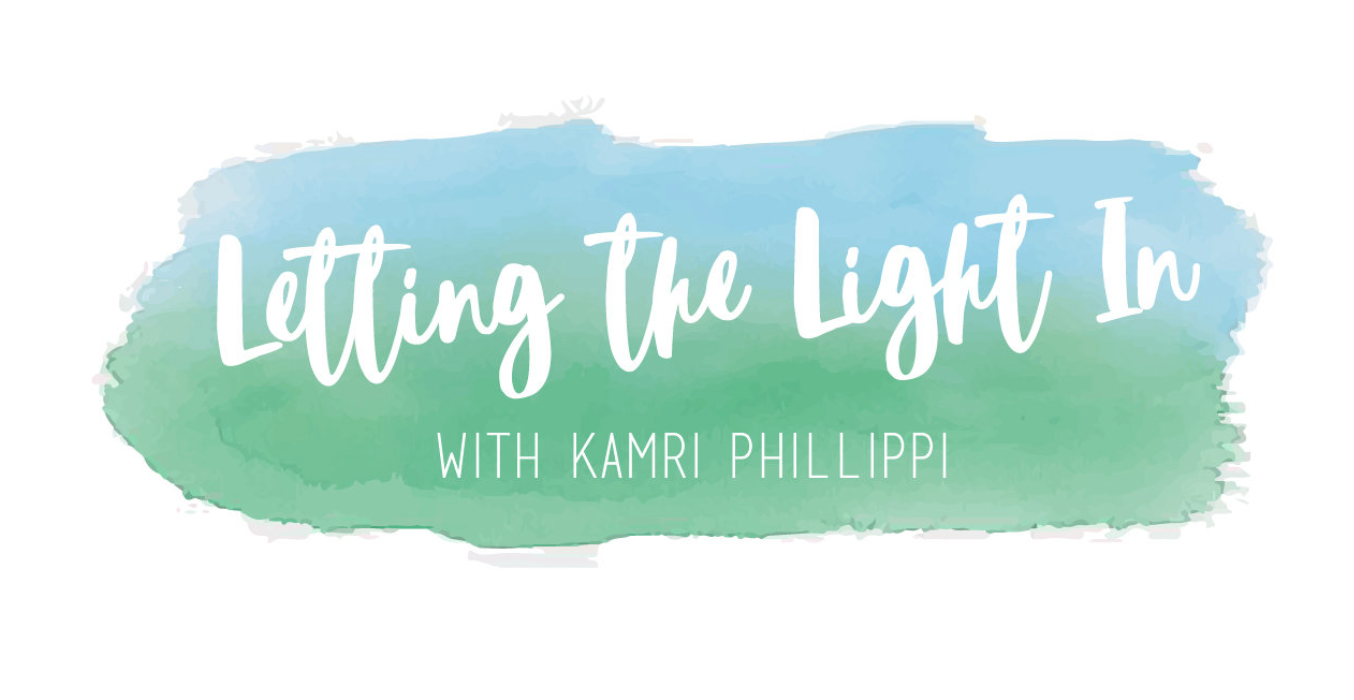 Letting the Light in Podcast is the creative endeavor of Kamri Phillippi, a Kansas girl who loves her community and wants to shed light through stories. She interviews a variety of woman who are doing their best to display Jesus in their current season. In her words,...
read more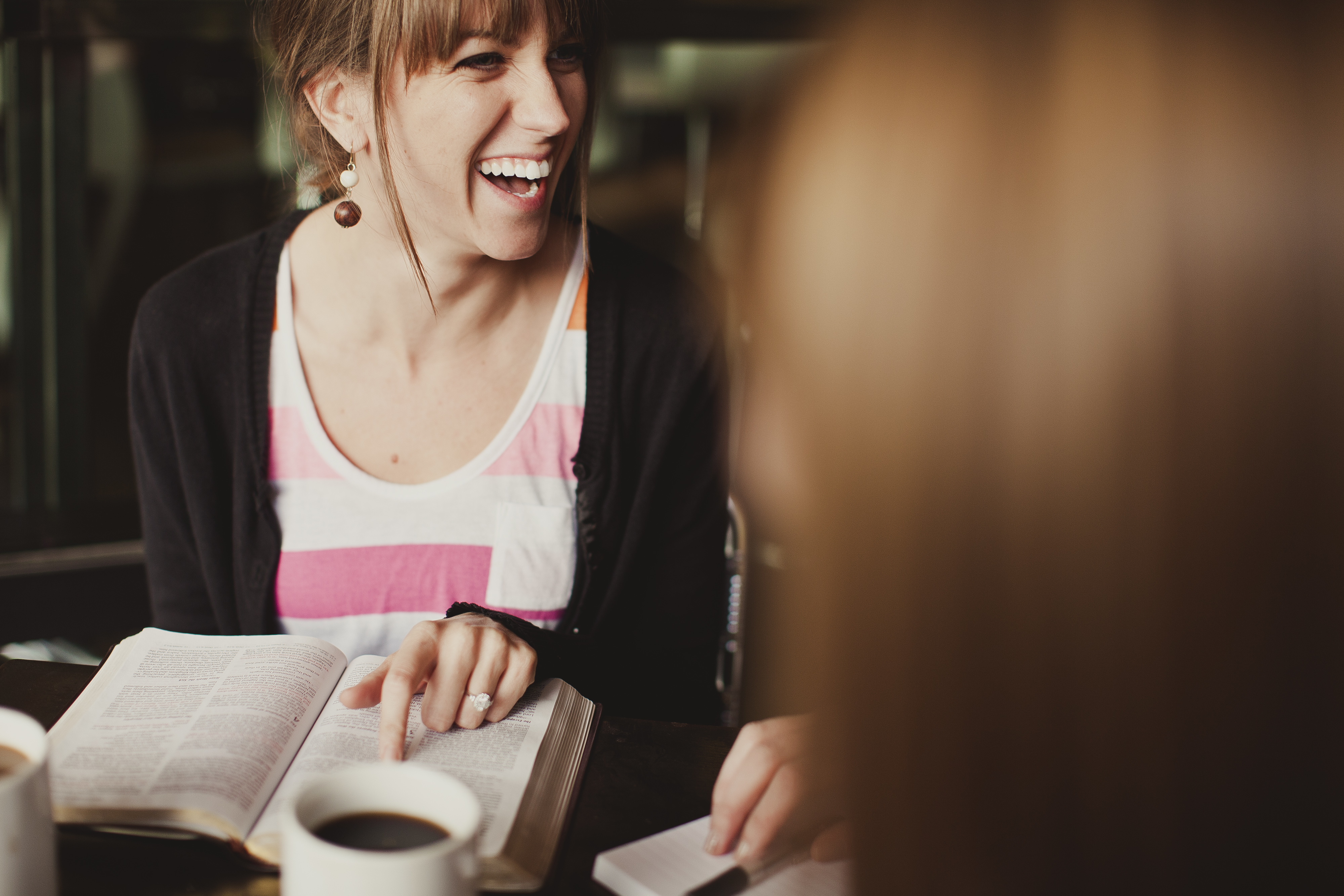 Most Christians have heard of the term "spiritual discipline" which usually conjures up thoughts of hours alone meditating on Scripture and praying. Growing up, I had a  Sunday School teacher who would call my house in the middle of the week to ask how my Bible...
read more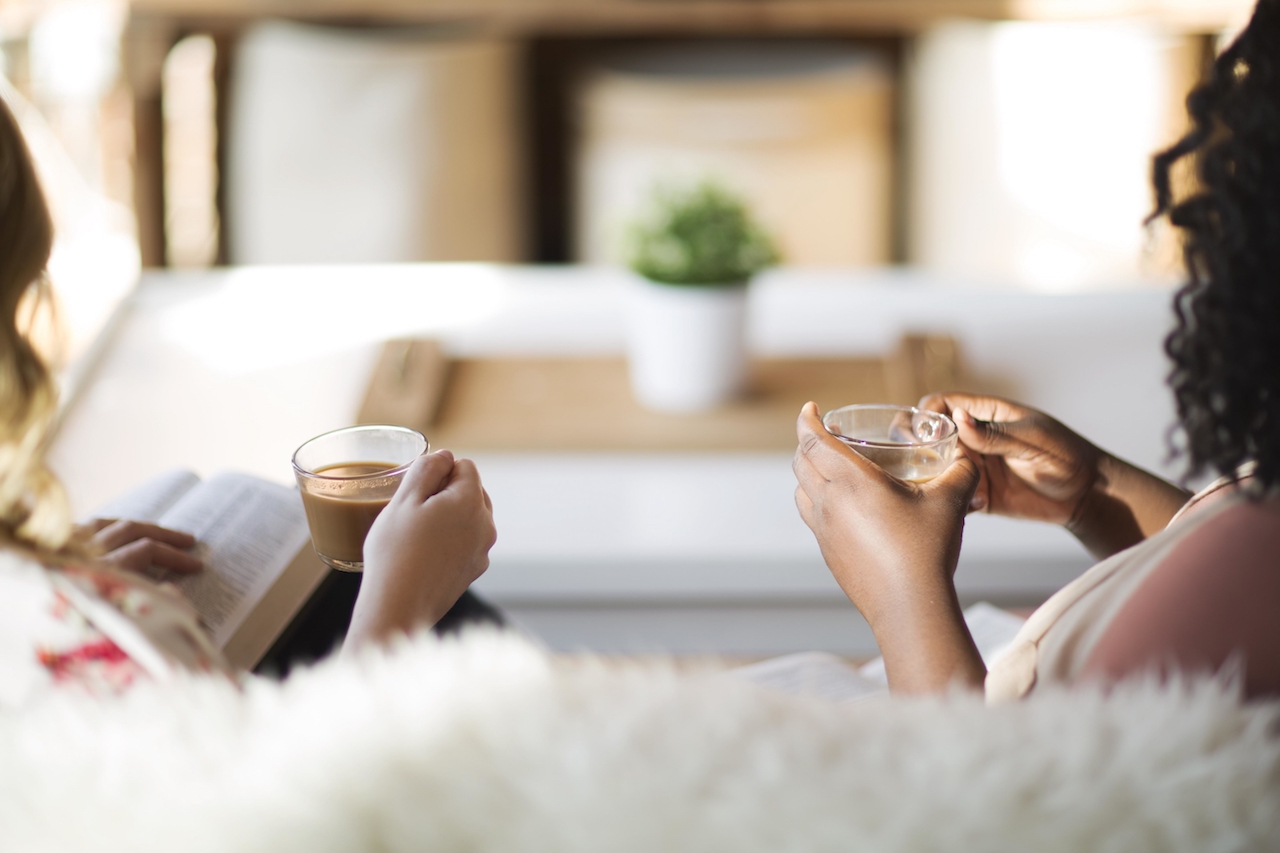 It was silent for a moment. Then a woman from my small group responded, "That's why you probably don't have many friends." She was frank. To the point.  And a little harsh. The conversation was interrupted by the leader pointing us to the next question. My jaw hung...
read more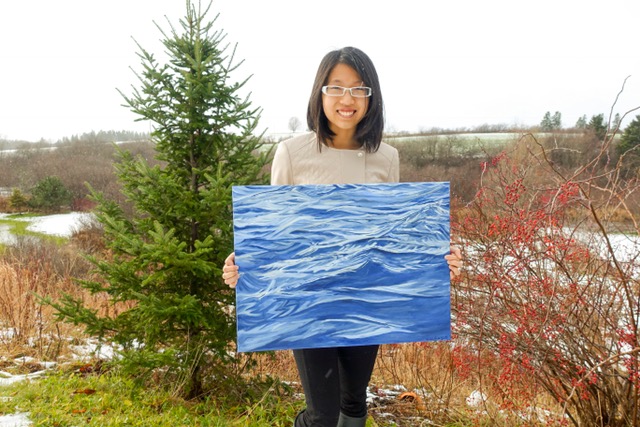 Grace Lane Smith, a full-time artist, brings joy to the walls of homes everywhere. She married her best friend and moved to the Maritimes of Canada, which is a dream come true for her. We have yet to meet in person, but Grace is a huge advocate for women supporting...
read more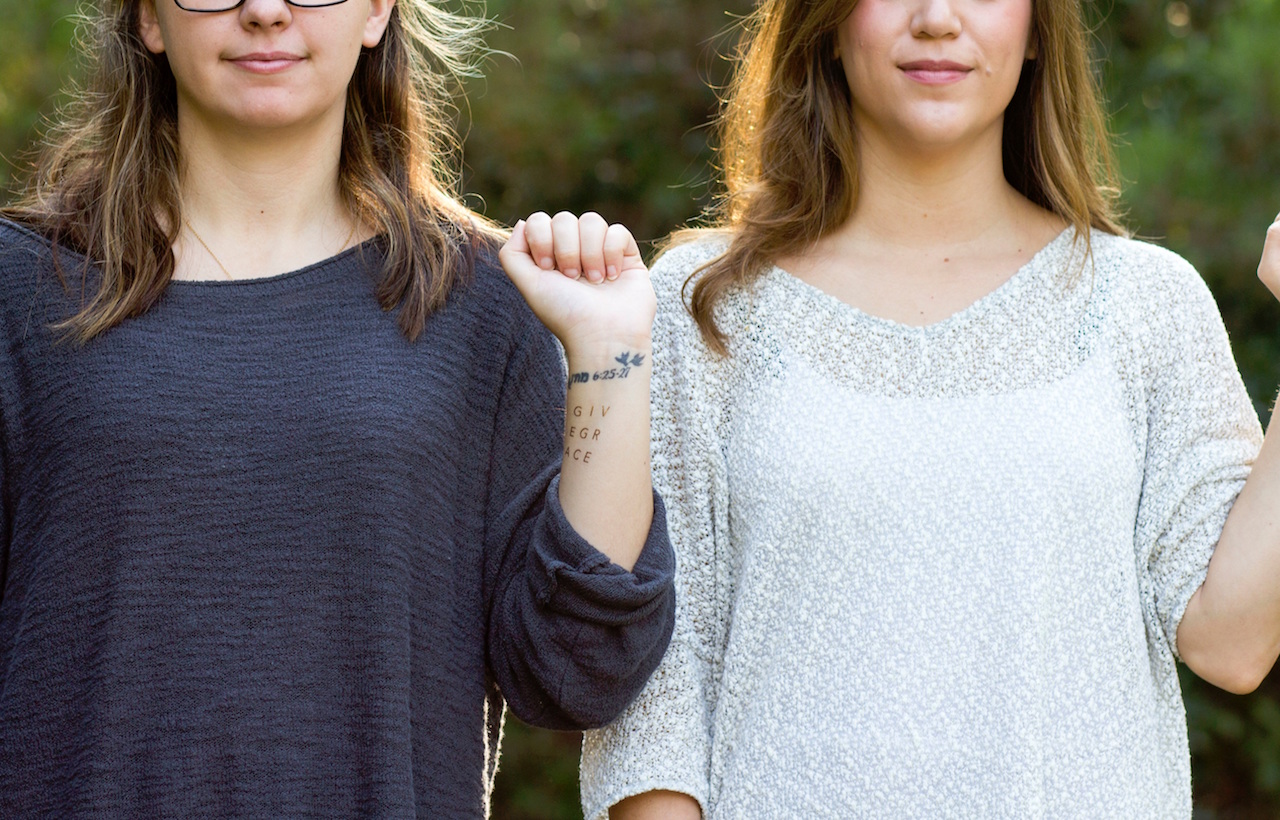 "It is when we are most lost that we sometimes find our truest friends." –Brothers Grimm, Snow White My junior year at college was a mixed bag of lots of good community but, little connection. If you saw me around campus you probably thought: "That girl has it...
read more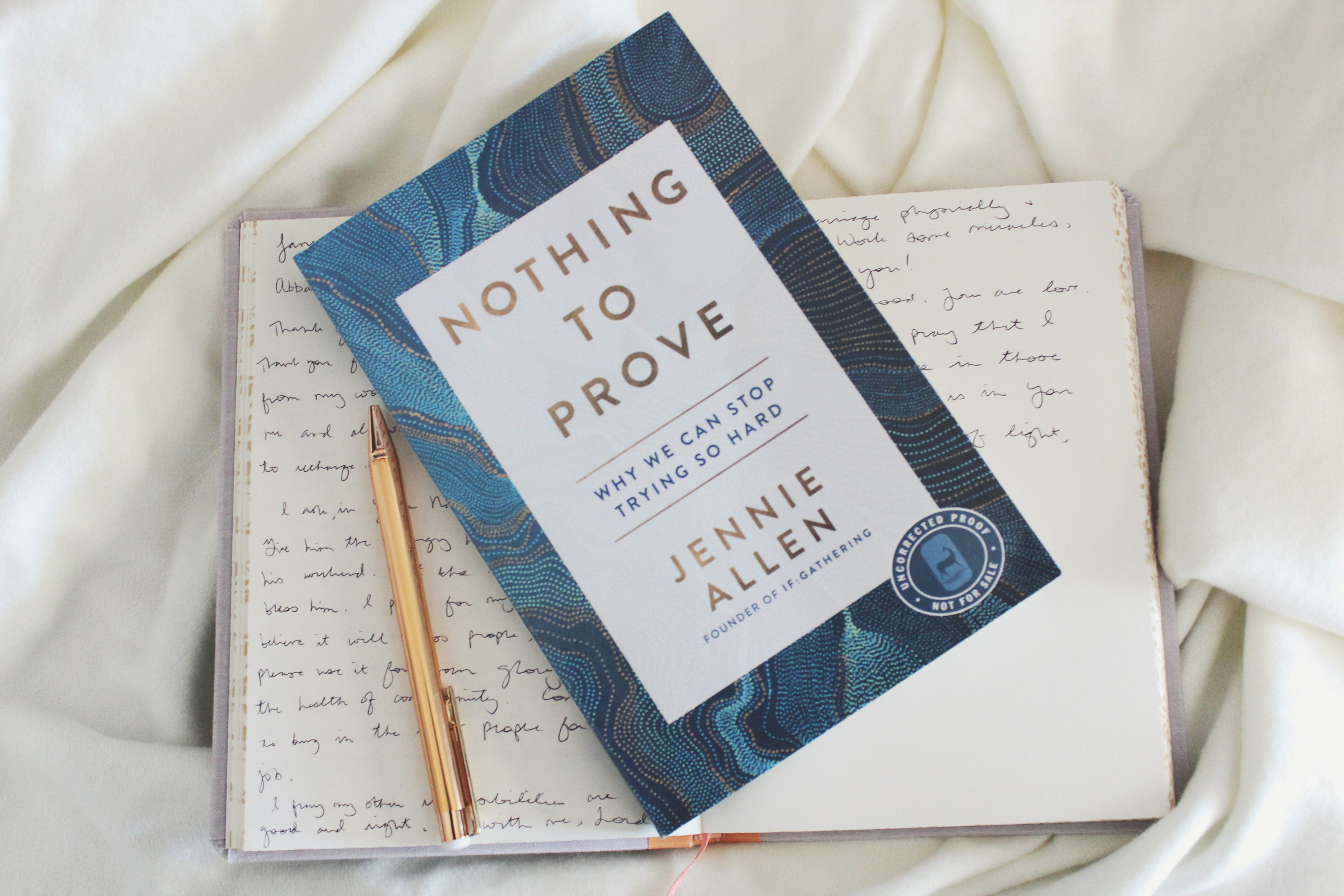 Before 10am there are already a list of things telling me I'm not enough. I am behind on laundry, I did not meet a work deadline and I choose to eat a donut rather than avocado toast for breakfast. To turn my insufficiencies around, I try harder. I people please. I...
read more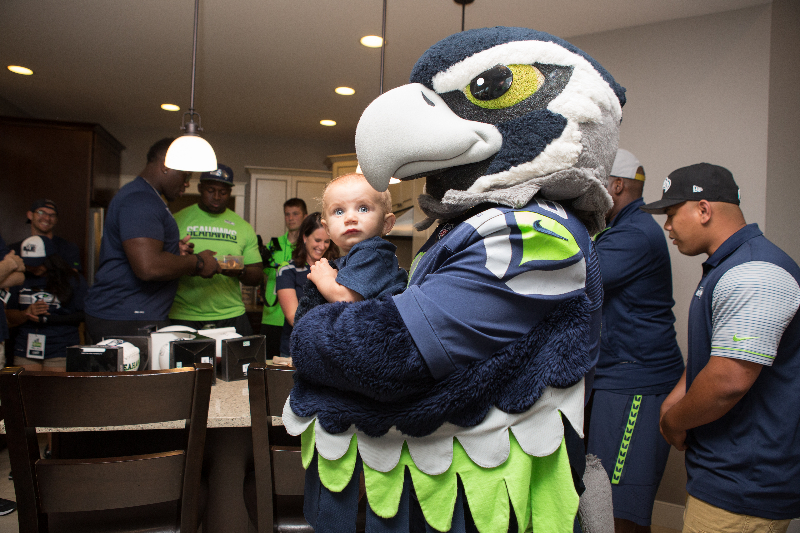 Homes are a shelter for our families, a gathering place for our communities and if you're Jen Homer, a warm meal for the Seattle Seahawks. Wife, mom, and lifestyle blogger, Jen loves God by loving others in her home. She shares with us about praying over her home,...
read more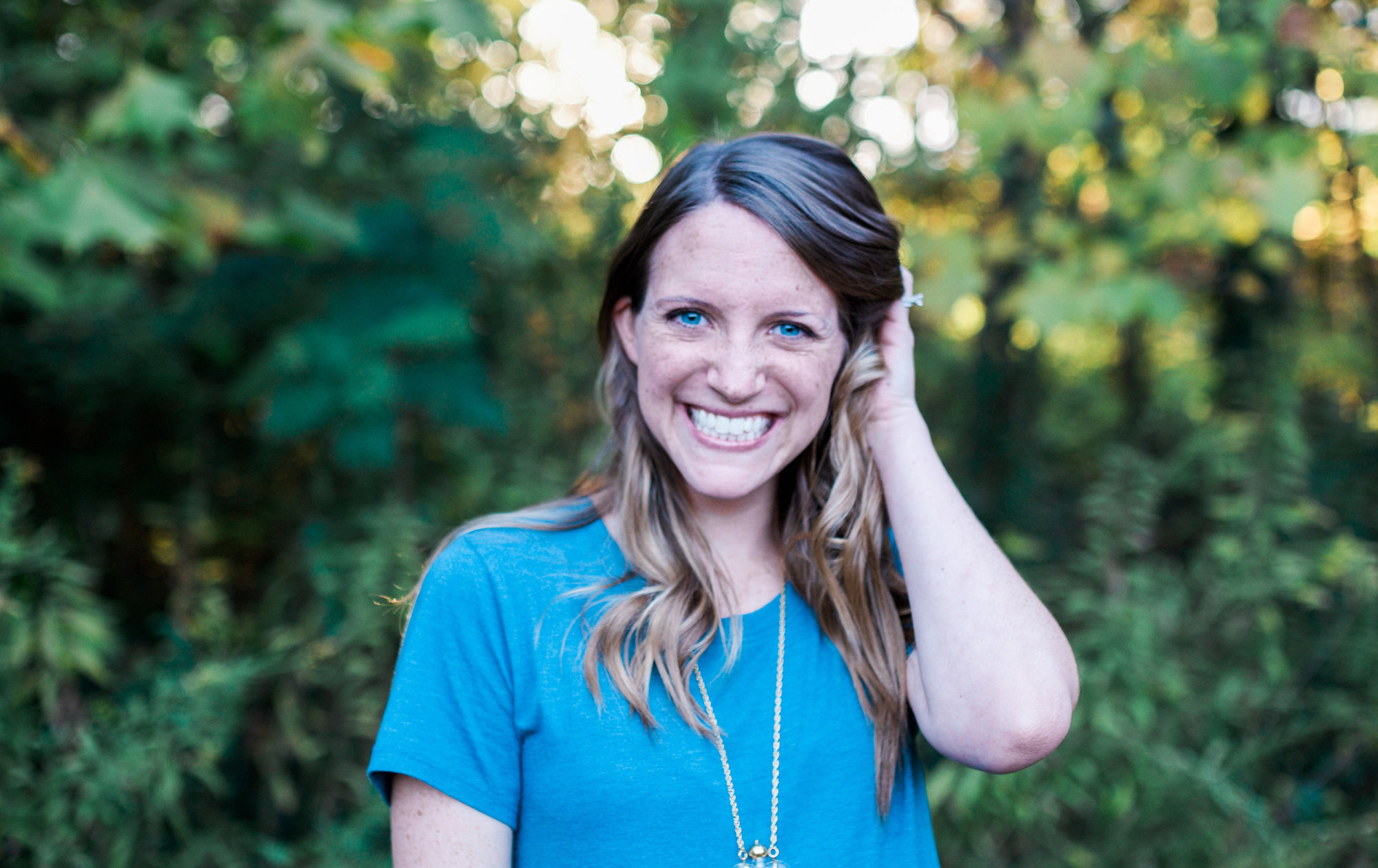 Pursuing creative aspirations can be intimidating and scary, but Robyn Field has surrendered her fears over to God and leapt bravely into the world of children's writing. A creative that finds her strength in her Creator, Robyn shares about her role as a wife, writer,...
read more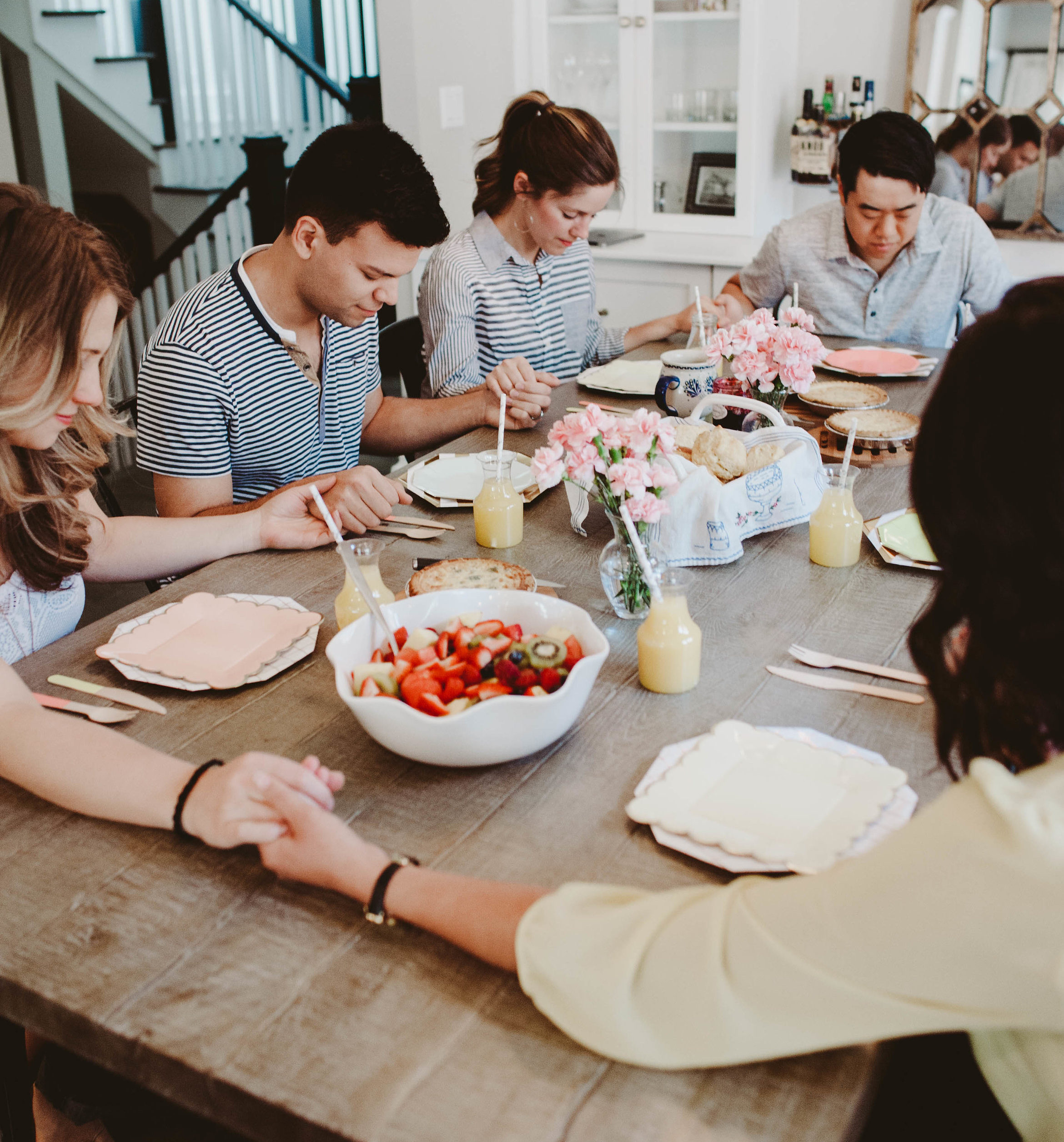 In the book of Joshua, the nation of Israel is making their slow journey to the Promised Land when they come upon the Jordan River. I've never seen the Jordan River in real life, but if its anything like the Roaring Fork River here in Colorado then I wouldn't want to...
read more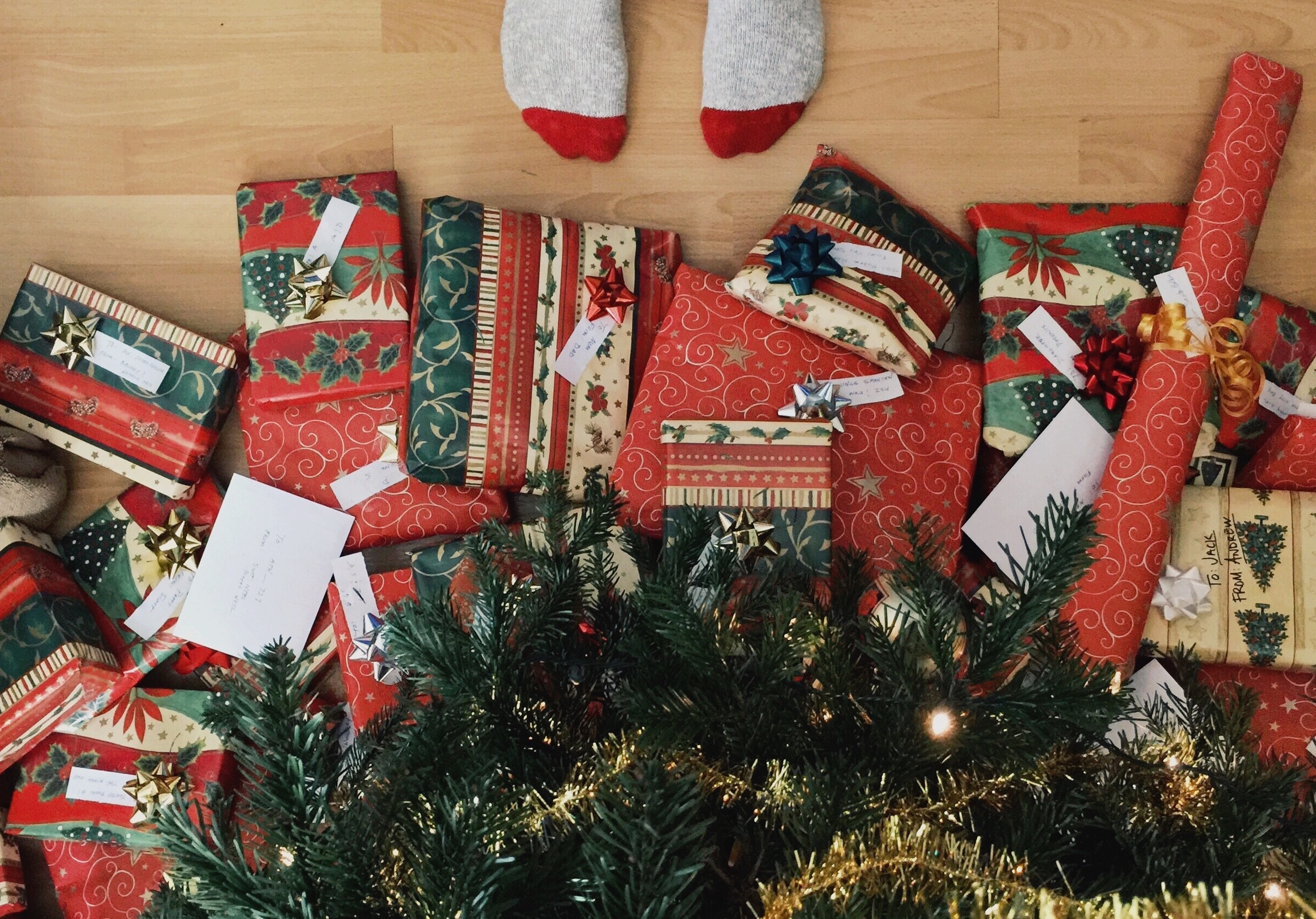 This holiday season, purchase with a purpose by giving gifts that give back. Not only do the following companies make incredible products that will charm your family and friends, but they also support a variety of different causes. May your gifts inspire cheer and...
read more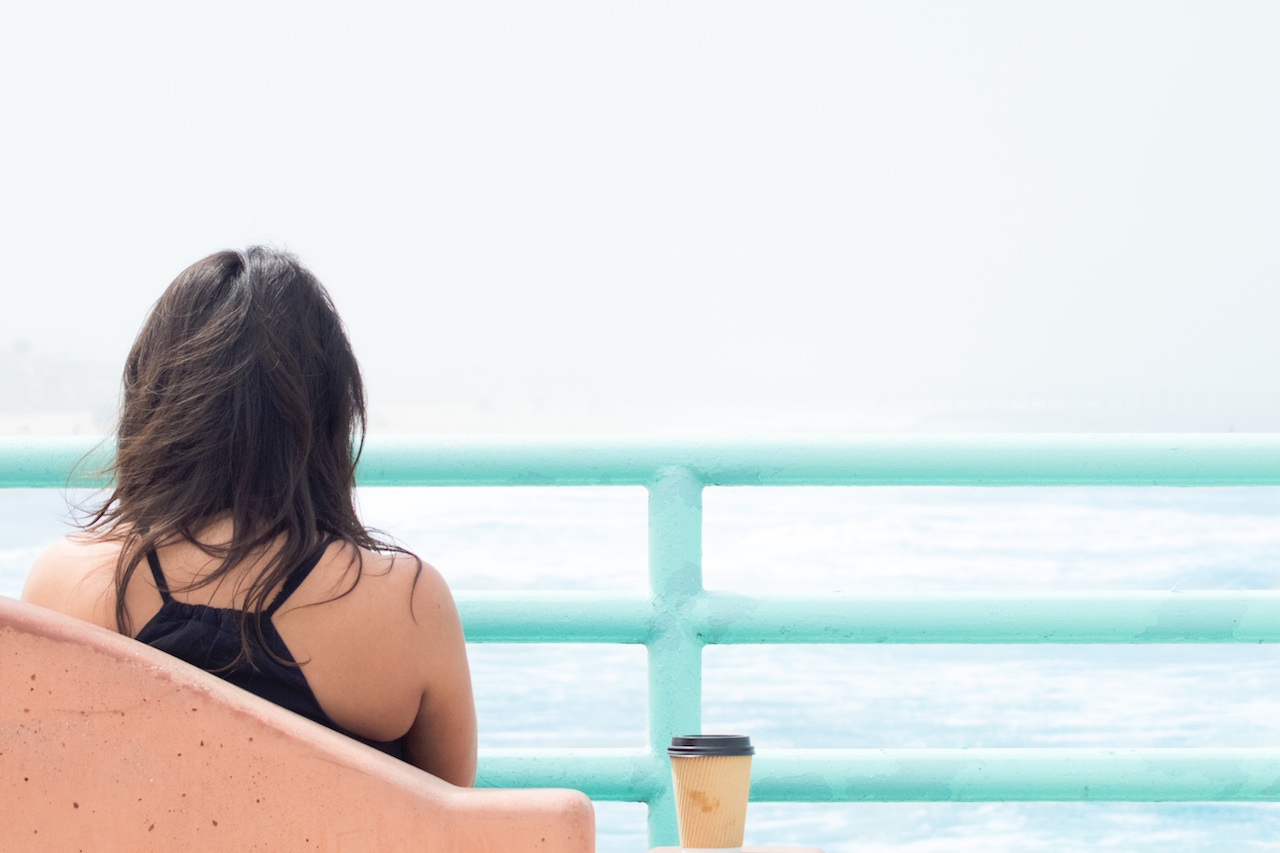 After a season of intense striving, I am exhausted. I am physically, emotionally, spiritually, and mentally drained. And not for the reasons you may assume. As a self-labeled "go-getter" or "girlboss," I have given into the lie that I have to do whatever it takes to...
read more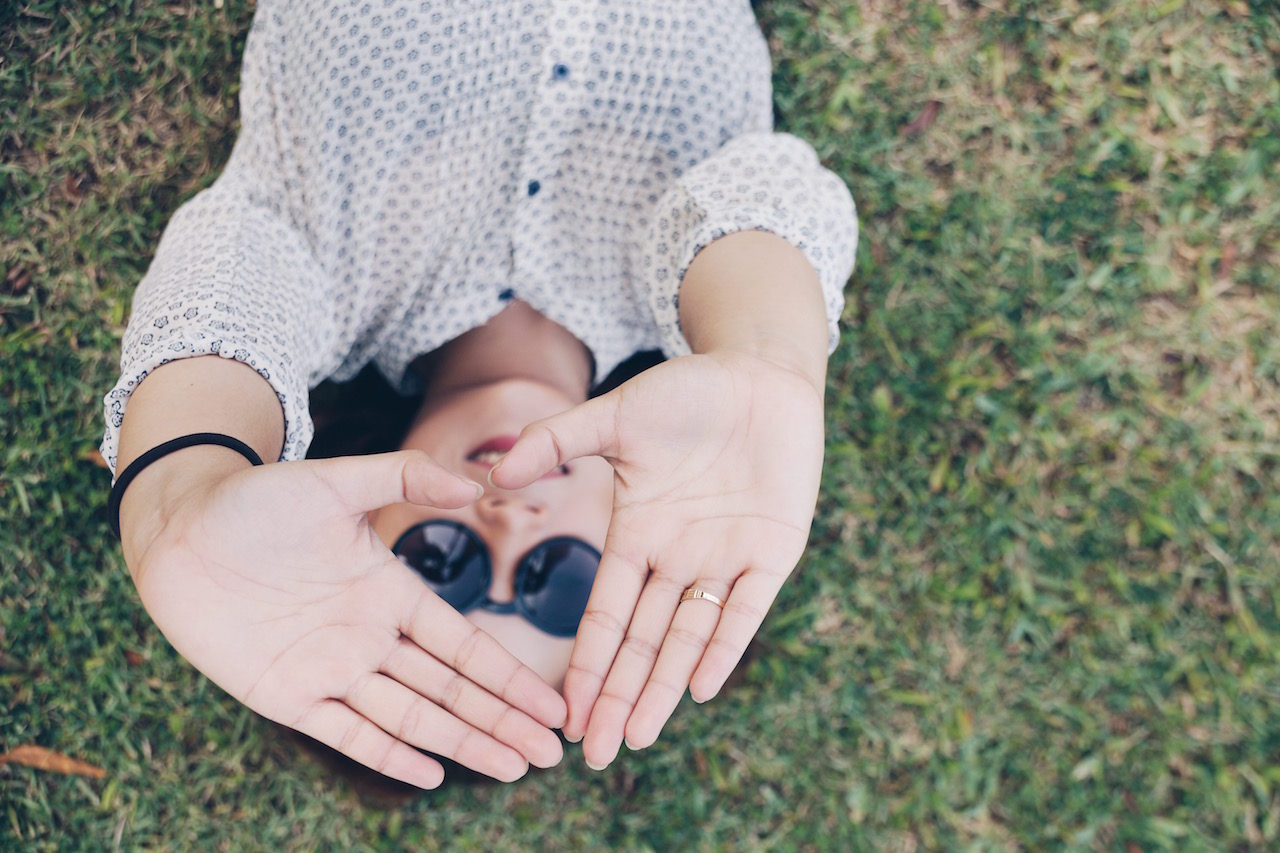 Recently, I took some webinars on Instagram strategies. Sounds crazy and totally a Millennial thing to do…because it is. Yet, we can't be casual or careless with such a powerful social tool. How do our posts tell a larger story? Who does our Instagram serve? How can...
read more
During the 40 Days of Prayer and Gratitude Challenge, I intentionally asked some women to be a part of a leadership team with me. These women approached the challenge with great energy by leading groups, encouraging friends, and opening themselves to what God could do...
read more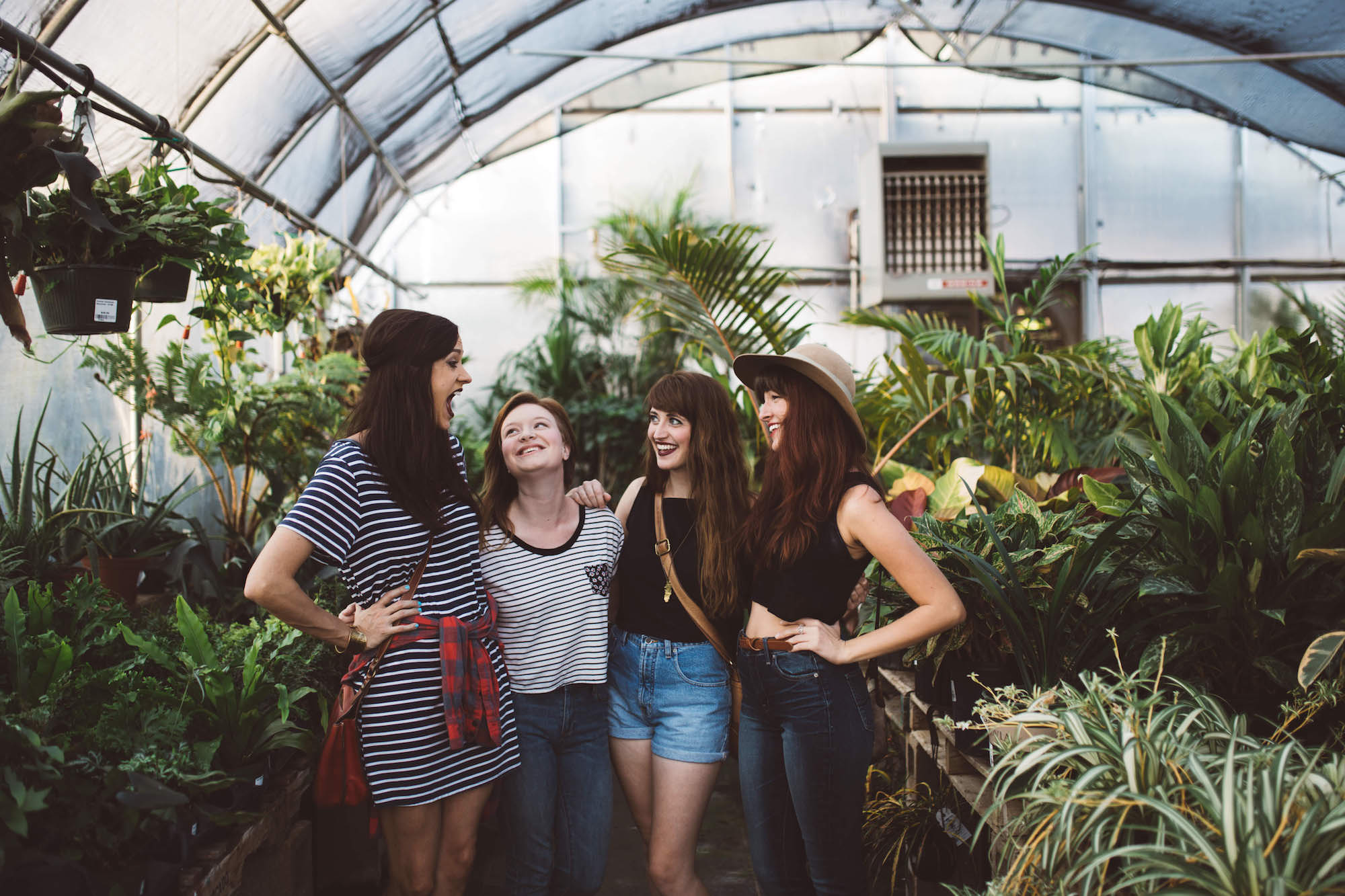 When I began my mentoring relationship in undergrad, I was willing and excited to dive in, but also going through a dark period in my life. The start of my junior year led me to confront a lot of my unmet expectations about community. I thought when I left for college...
read more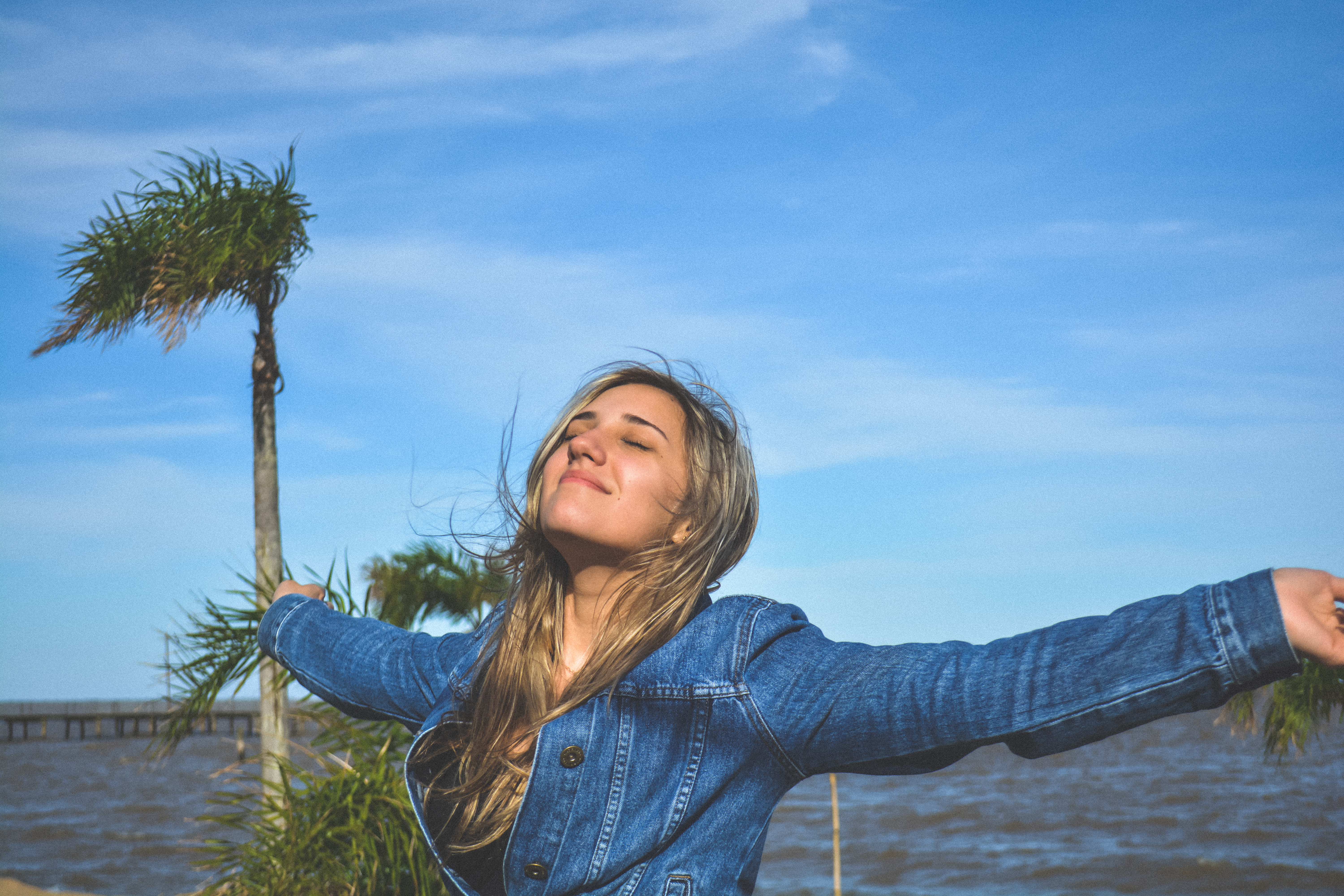 Give thanks in all circumstances; for this is the will of God in Christ Jesus for you. -1 Thessalonians 5:18 Thanksgiving Day is not the only time of year to express your gratitude. Gratitude is the posture we should reach for when it comes naturally and especially...
read more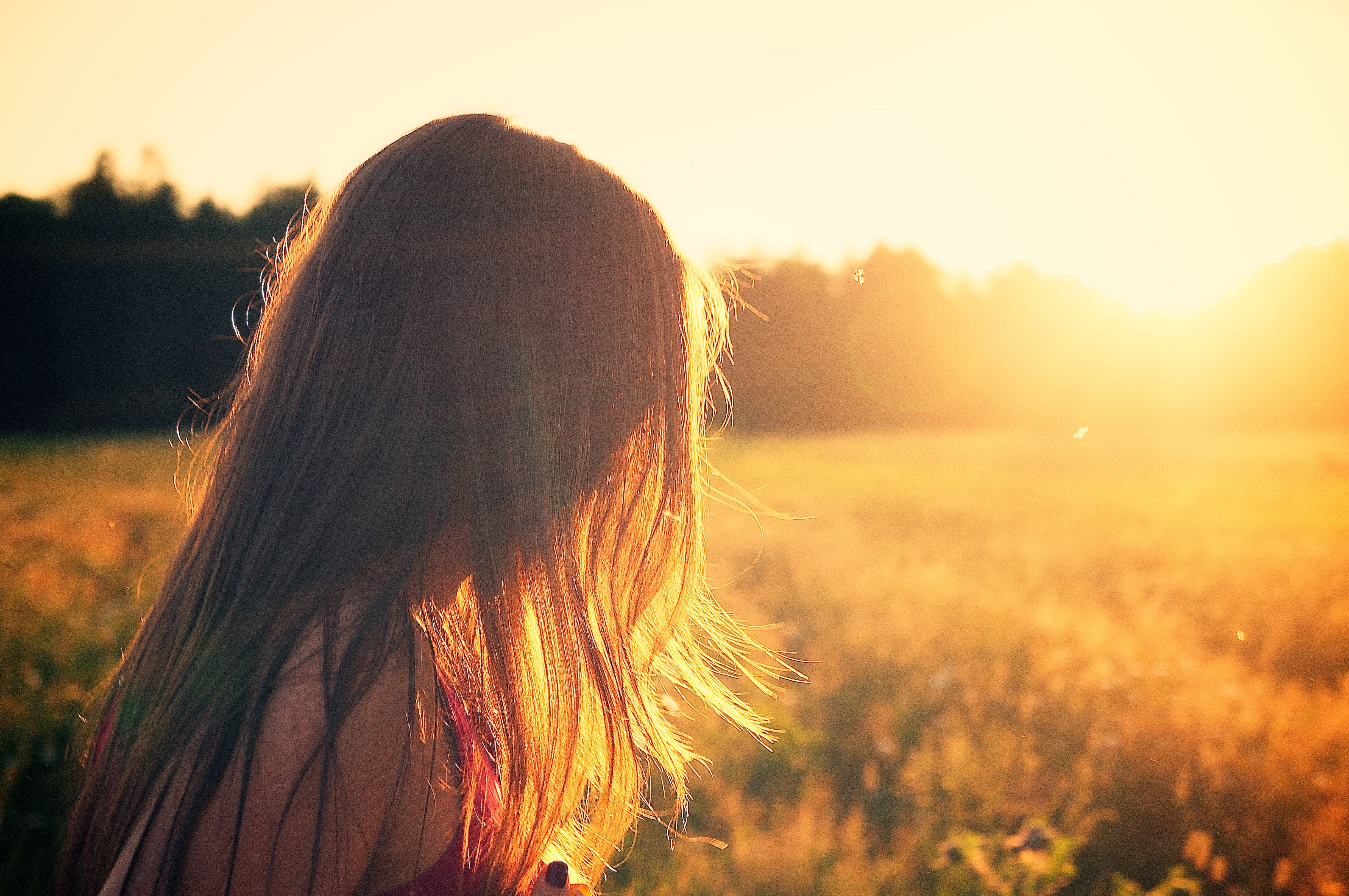 Now that my firstborn has arrived, I am constantly battling the "need" of being a first time parent. When others offer to help, my first response is to push away and say, "I've got this." If my life were like Survivor (sometimes I like to believe it's that intense),...
read more
I am an incurable challenge seeker. Once, my parents and I embarked on a two-week family vacation where they planned to golf and I, to sit around. I wasn't going to have any of that, so I told them I was going to find myself a job. They doubted me. They thought, in...
read more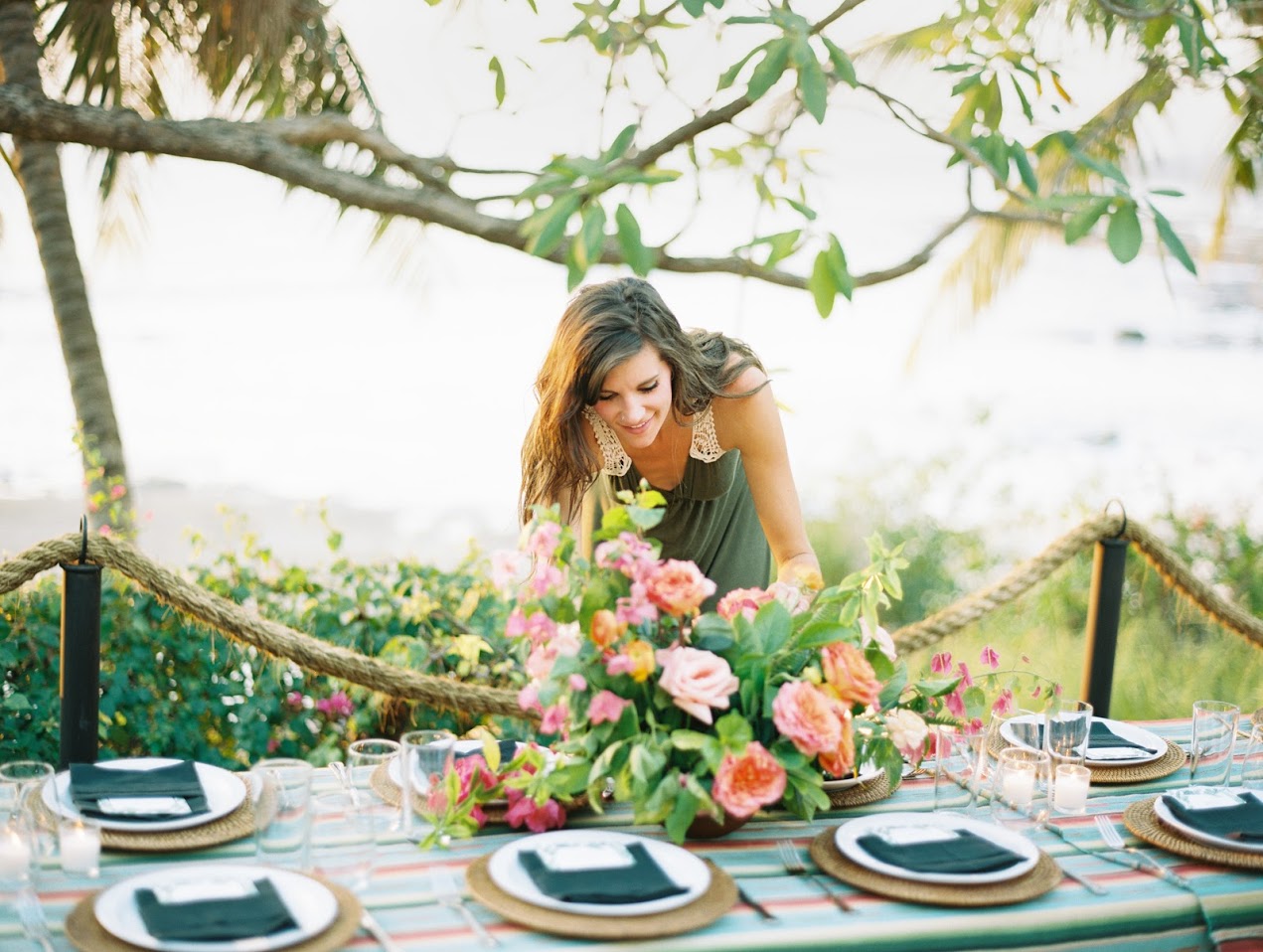 What inspired you to start Siloh Floral?  Well, simply put -- flowers stir my heart. There is an intrigue and a mystery to flowers that make me dream and wonder. Ever since I was a little girl, I loved creating things with my hands. I started working with flowers six...
read more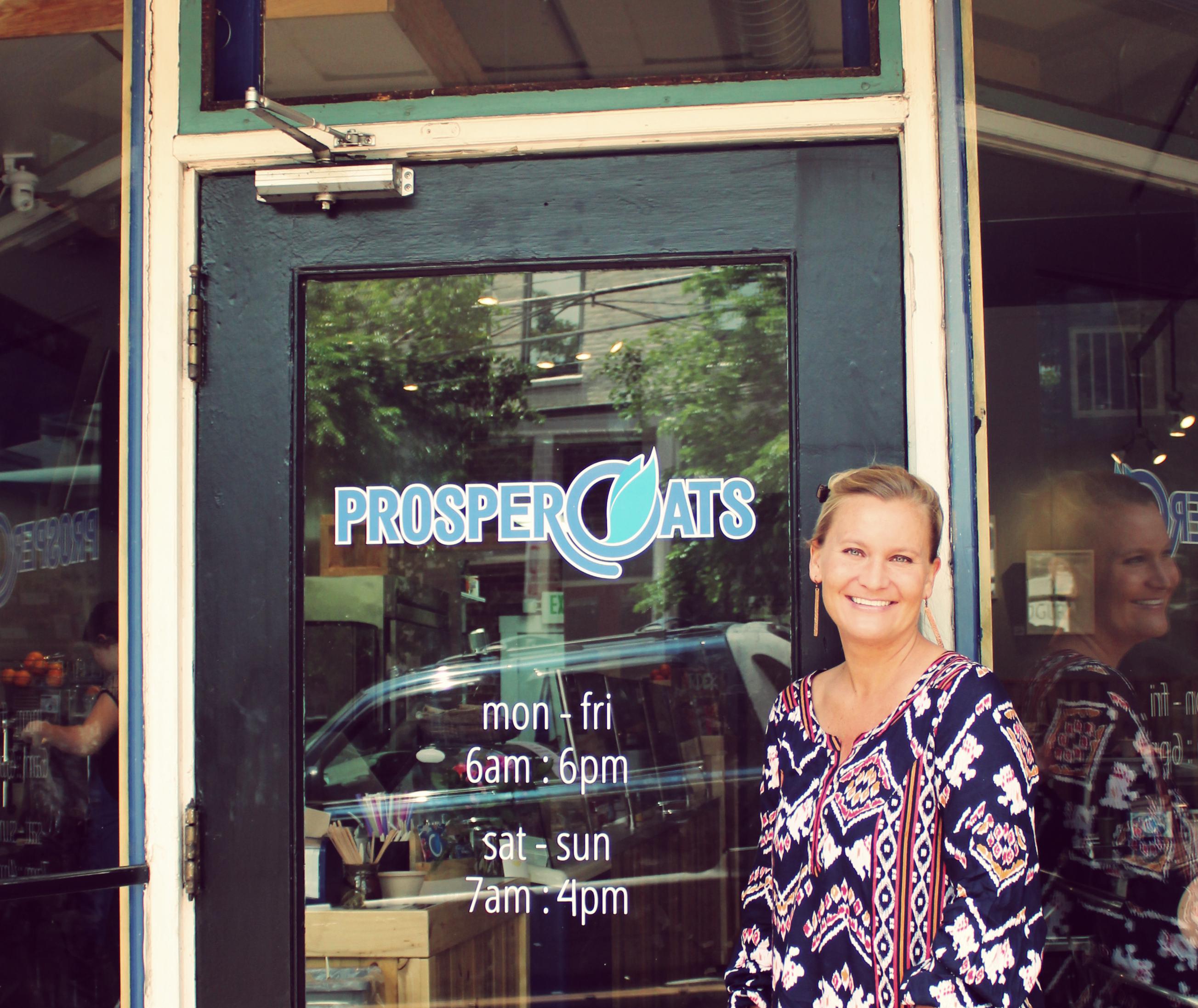 Not your Grandma's oatmeal. In just one year, ProsperOats has become one of the healthiest (and hippest) ways to enjoy a treat with a friend. This oatmeal bar brags freshness with unlimited possibilities to create an oat bowl that fits your foodie self. Jenna Berrios,...
read more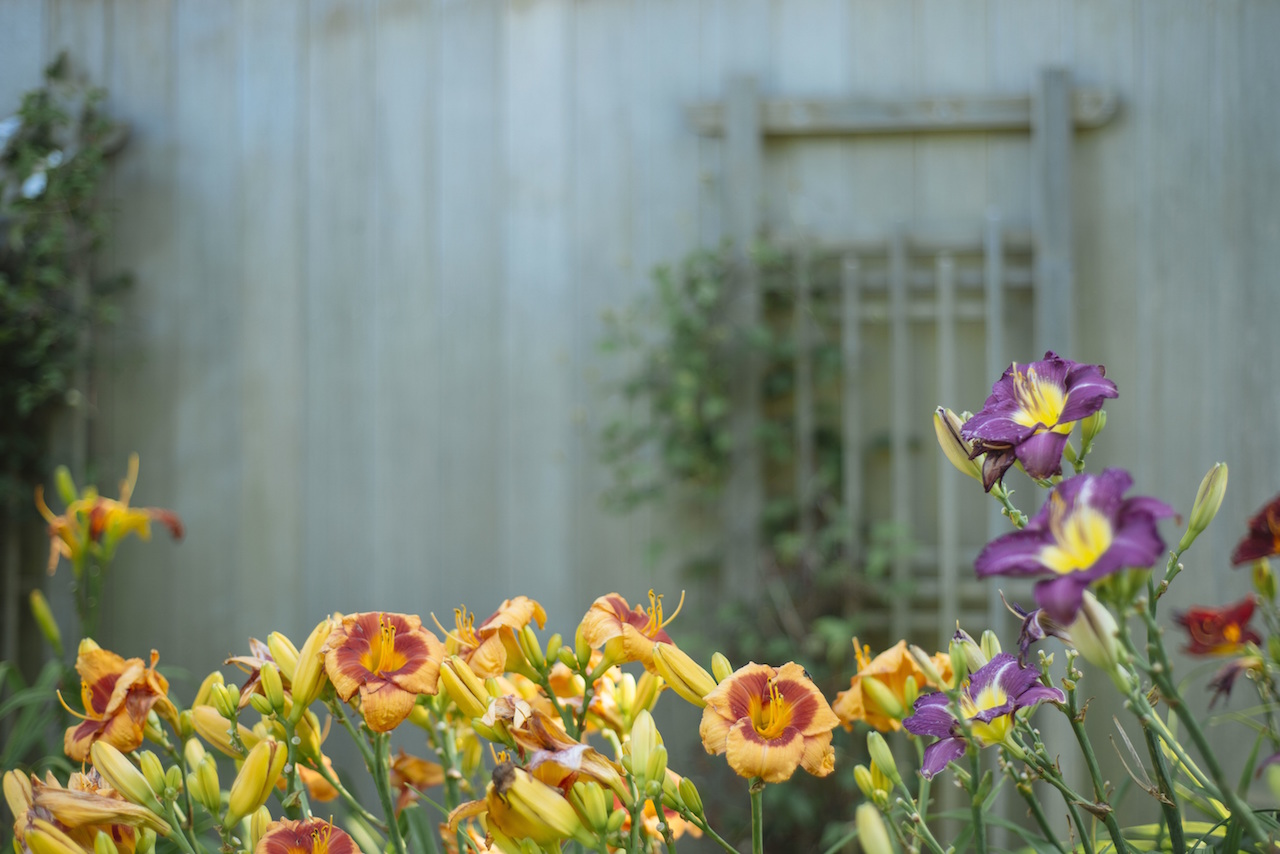 When people say that social media connects us, I am usually a doubter. It typically just feeds into my procastination. Yet, on one fateful day, twitter happened to connect me with one of the most brilliant women--Amy Lively! I had read her book, How to Love Your...
read more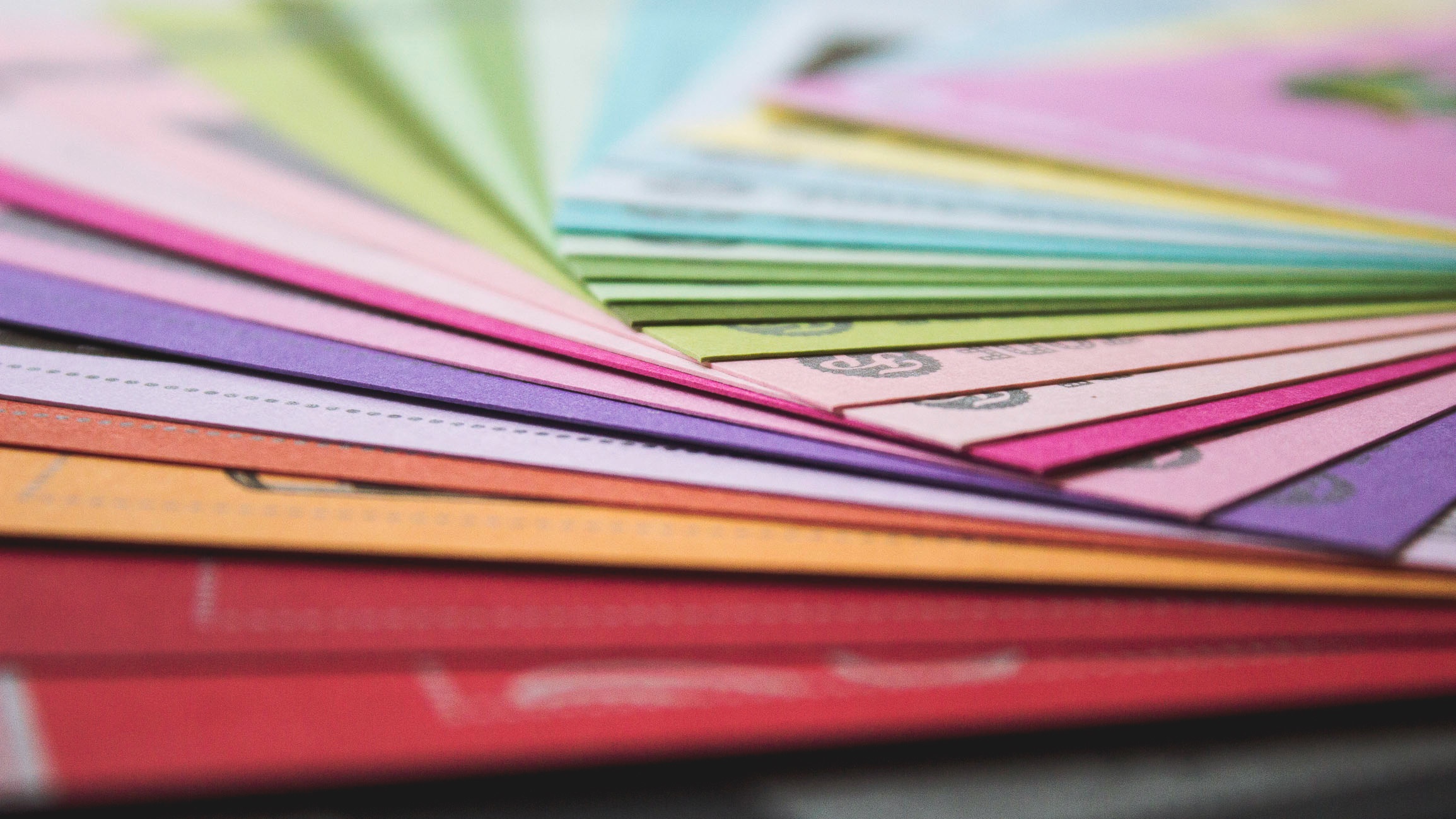 Even though I may live far from some of my favorite people, I still try my best to stay connected. Seven years ago, I set a goal to write one letter a week to someone I love because who doesn't want to open something in the mail other than bills and ads. This weekly...
read more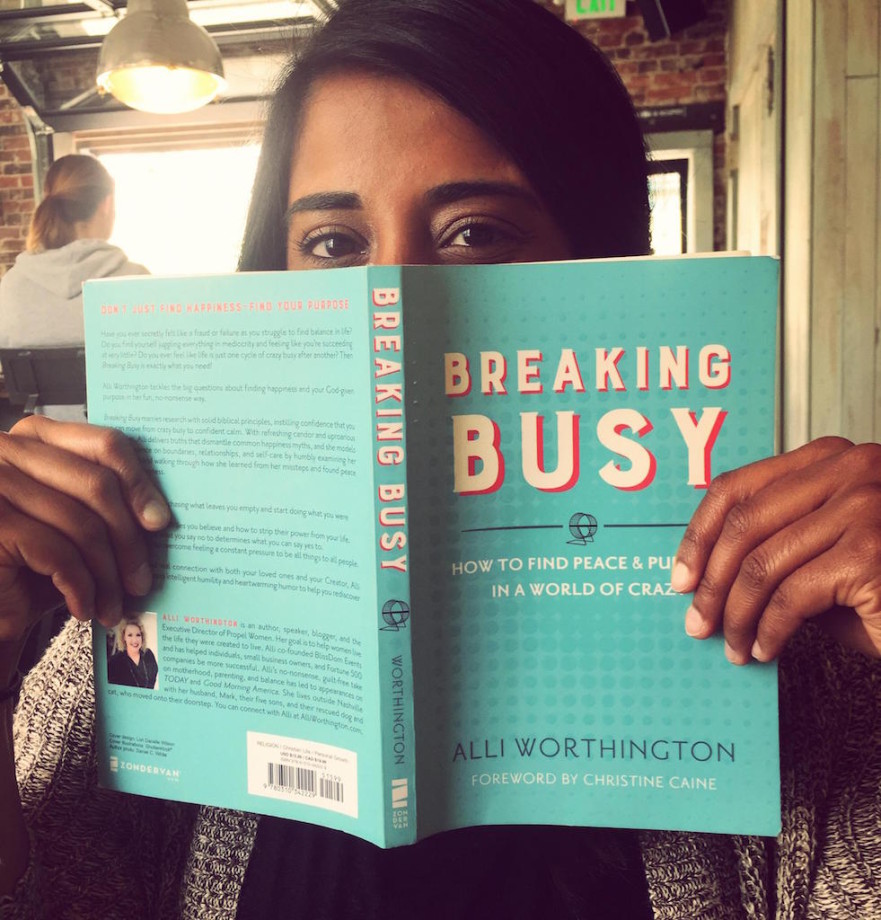 The title alone, Breaking Busy, by Alli Worthington is enough reason for us all to pick up this book and put down whatever tool of distraction we're using. I'm talking to you Netflix. I have always been a planner and a connector; filling my days with all sorts of...
read more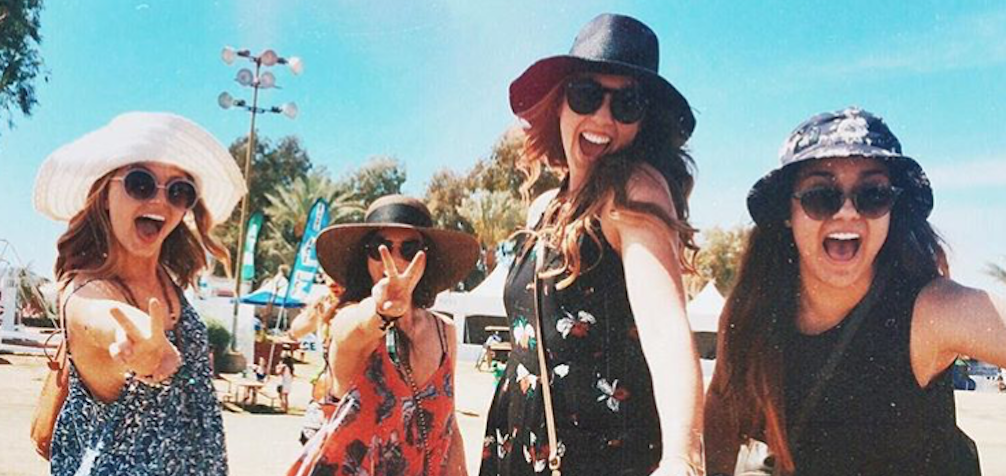 Two weeks before I left my hometown in Kansas for college in California, I met a young college girl named Missy at a summer Christian camp. She attended the University of Kansas and was known for having the gift of immediately befriending people. I had heard about her...
read more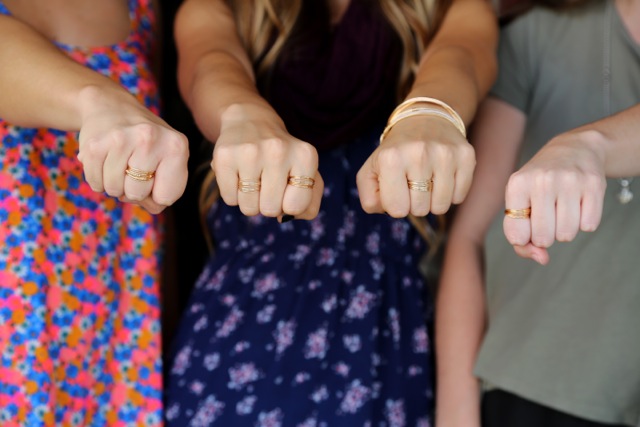 Creatively solving the problem: How will I ever fund my mission trip? I know you originally made the rings to fund a mission trip, but how did the idea originate? Why use rings? I was intimidated by the thought of raising $16,000 for The World Race (an 11 month...
read more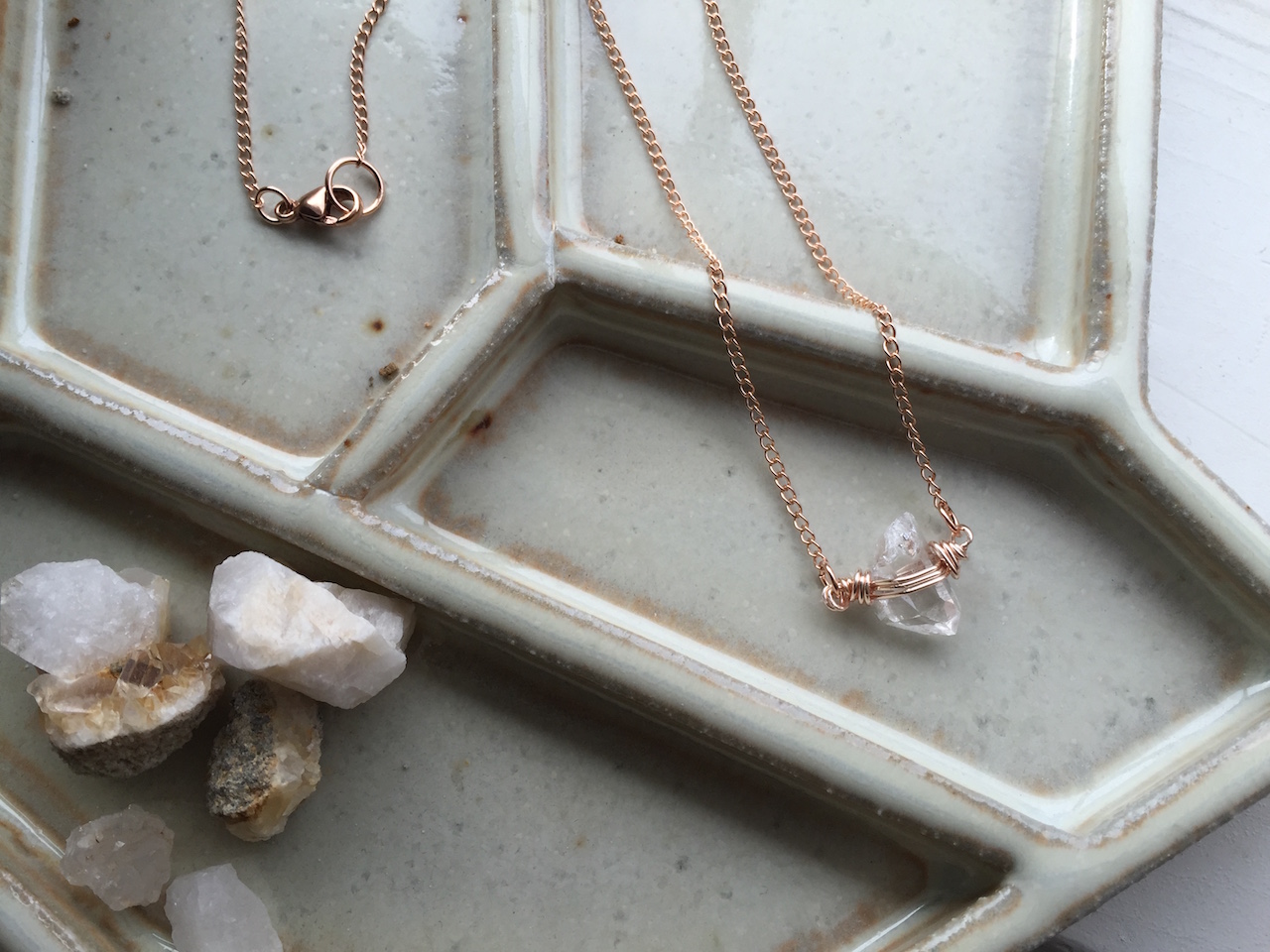 Hand Mined. Hand Made. Tell us about your product.  The jewelry that I make consists of raw Quartz and Quartz crystal that I have mined from the Quartz mines in the Ouachita Mountains here in Arkansas. My hands are the first to touch them since creation! How...
read more

I hate the moment when I am driving out of my garage, have turned onto the main road headed toward my busy day, and realize I forgot to put deodorant on. If I am not reminded by my mental checklist of morning to-dos, I am quickly reminded a few hours later when I get...
read more