The Supper Club tradition is quickly fading away and in its place we have turned to quiet Sunday evenings of Netflix and take out. This isn't all bad but, what happened to slower Sunday evenings gathering around the table with our loved ones? When I met Lumitory, a company that "inspires people to do life together," my community-oriented heart jumped at the chance to use their Gathering Box.
The Gathering Box: Supper Club edition helps us hostess-minded men and women spend more time enjoying our friends and less time worrying about the prep. Hospitality is my love language but the food prep completely overwhelms me. Thankfully, the Gathering Box provides a beautiful recipe box with FIVE themed dinners and recipe cards. The cards include an appetizer, a main course, a dessert and a signature drink. The Lumitory team encourages passing the recipe cards to each dinner guest so it becomes more potluck style, which truly lightens the grocery budget load.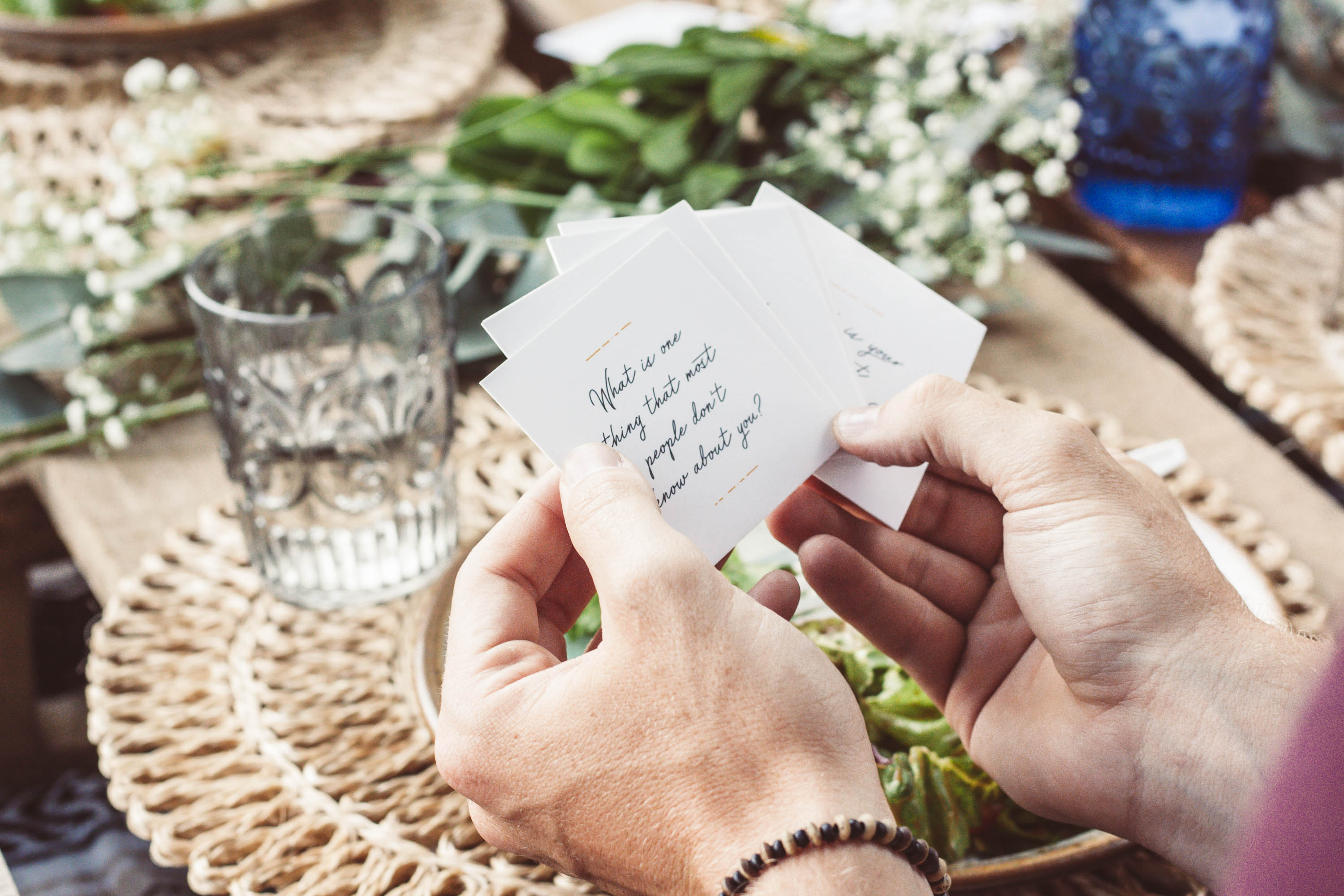 The hit of our evening were the conversations cards. I love bringing friends together from different social circles. But, sometimes you don't know where to take the conversation. These cards quickly had everyone laughing and feeling connected within the first few minutes. Everyone wanted a set of their own conversation cards when the evening was over.
Lumitory is not only a rock star at gathering people together but they also believe that communities can do good together. So, each purchase of a Gathering Box goes back to non-profits making a positive impact.
A Supper Club with friends was all I needed to feel encouraged for the rest of the week. After our dinner, I was still smiling over funny stories shared. My mouth was still watering over the delicious food.
But, for someone who loves to see people connect, my joy came from hearing how everyone felt known and built up from an evening spent at the table.
I had texts the next day from guests that were amazed at what a dinner could do for our community-driven souls.
I want you all to start planning your own Sunday night Supper Clubs and to get you started here is a discount code (SUPWITHBAILEY) for free shipping with a purchase of any Gathering Box. This code is good from August 1st-5th, so hurry and snag your Gathering Box and FREE shipping.
Let's do more life together.