Even though I may live far from some of my favorite people, I still try my best to stay connected. Seven years ago, I set a goal to write one letter a week to someone I love because who doesn't want to open something in the mail other than bills and ads.
This weekly habit has become a part of my relationship building. I'm so nerdy about mail that I can even recognize my friends' handwriting on the envelope the moment I pull it out of the mailbox. I get so giddy when mail comes. Like a dog with a bone, I run to my favorite place and immediately rip open the letter to indulge in the sweet words and encouragements of my friends and family.
Handwritten letters are different than emails/texts/facebook because they allow you to express your creativity. Whether you include an old photo, make the card yourself, or even take it up a notch with calligraphy, there is a sense of YOUniqueness to sending and receiving mail.
If you are new to letter writing, it can be intimidating. What to say? Where to start? Who to send it to? Here are ways to become your mail carriers best friend and show your intentionality to your people:
Invest in stamps. If you don't have stamps in your desk, you will never get around to sending the letter. Next time you make your grocery list, add stamps and ask the cashier for a booklet. If not, you might as well go ahead and buy these cards—accepting your tendency to procrastinate.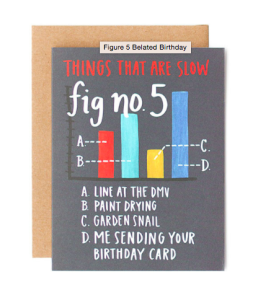 Build up your address book. Duh. Start one. You're an adult now!
When to send or not to send? Every occasion, I say. My favorites are the Just For Fun cards because people need love every day. Yet, begin to keep dates in mind: Birthdays, Christmas, Galentines Day, Graduations, Congratulations, New Babies, and always—Thank Yous.
Choose cards that speak to you. Stationary is an art these days and I cannot seem to get enough of it. I would love to spend all my money on cards. There are so many unique boutiques and online stores that are making funny, meaningful, and beautiful stationary. Pick a card you know a friend will giggle over or a postcard that has just the right amount of gold swirls.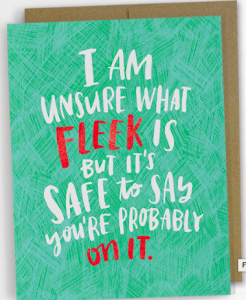 Including the polite questions? Bye Felicia! When you are meeting a friend in-person, it is polite to share the conversation by asking them questions about their family, their job, and their recent haircut. But, when you are sending a letter, leave the cordial questions out. Typically, they demonstrate your lack of what to say and your receiver really wants to be updated on you.
Bullet points=fun in a list! A friend of mine started ending her letters with bullet points about her new favorite things, a song she couldn't get out of her head, or a new book she was reading. I fell in love with the bullet points of fun facts. They are fun, quick, and personal.
Create a habit. Letter writing has become a hobby, something I take delight in during my free time. For you, it may be helpful to mark it on your calendar as a friendly reminder of when to send out your letters.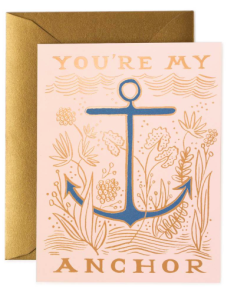 Intentional encouragements are a must. Letters may feel like you are talking all about you, so include a personal encouragement. Thank a friend/family member for a recent visit or congratulate them on a fun accomplishment (your ability to ace your first test in Law School amazes me). Remind them of why you love being friends with them or just pick a character quality that you appreciate.
Write out a prayer. A friend includes an extra (hot pink) paper in her cards that have a written prayer for her friend. I know personally, it is a gift to physically see the words she has prayed over me. Let's also use letters to point others towards Christ.
Listed below are links to some incredible stationary lines that will automatically inspire you to start sending letters. AND if that still isn't enough to inspire you, check out how Peyton Manning loves his friends and family with his sincere hand-written letters!
https://www.youtube.com/watch?v=gDOP5-LqeaI