In 2020, I read 145 books–clearly the quarantine did not slow me down. My goal in 2020 was to read all sorts of genres so you are going to see foodie memoirs, thrillers, and sci-fi epics. You'll also see my favorite Christian nonfiction, romance and detective series of 2020. Here are my 25 favorites of 2020– my five star rated reads– from a variety of genres.  You are sure to find something you won't be able to put down.
---
This book has a slow start but picks up very quickly once you dive into the world Schwab has created of fantasy set very much set in the real world. Addie makes a pledge to the devil and now she is stuck at the same age, unable to die but also never able to be remembered. The book follows her through various centuries and relationships that were touched by Addie despite her inability to be remembered. Beautiful writing and a story I will not forget.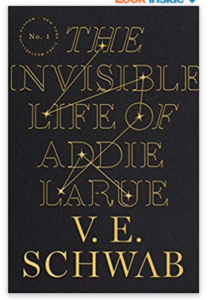 This book reminds me of a clash of Little House on the Prairie innocence with a very dark Christmas tale. An older coupe has always wished for a child of their own, and now that they are in desolate Alaska, their unmet hope for a child is heightened. One snow night, they go out and make a snow child and the next morning, they find foot tracks by the snow. Has the snow child come to life to give them everything they ever wanted? Themes of family, community, and love.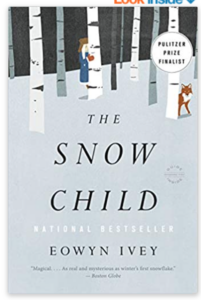 A sci-fi thriller that had me on the edge of my seat. Jason walks home one night back to his wife and son, Charlie when he gets abducted and transported to another time, another life, another dimension. Jason does everything in his power to return to his family, experiencing some alternate realities that are not so happy as the one he is trying to get home to.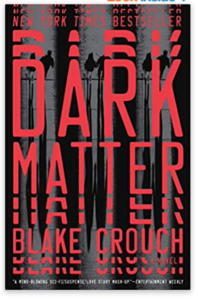 This was my second Reichl memoir this year and this one included stories that kept me interested the entire time. This book follows Reichl leave as the NY Times Food Critic to her time as editor in chief of Gourmet magazine. She fosters a collaborative community amidst the magazine and encourages her team to move away from the stuffy persona of the magazine to a more approachable, edgy vibe. Fun stories and I love books that give us a behind the scenes look into unique jobs.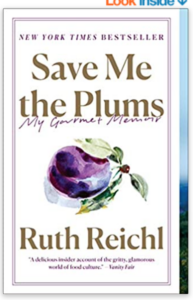 This book is hard to read, and could be triggering for some (miscarriage, unfaithfulness, betrayal). And yet at the same time, I never felt so much hope. Huffman lays it all out there, sharing her full story from heartbreak to signs of redemption. I love that she is real, shares her prayer entries from the time of the events as they were happening and that her happy end wasn't perfect and shiny but a continual process of knowing God more deeply. So rich.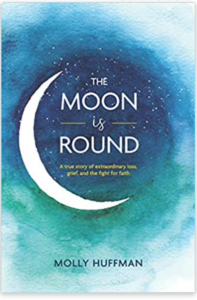 Gymnasts. Romance. Olympic backdrop. What more do you want from a rom-com? Avery was on the track to Olympics when a bad performance led her to shy away from gymnastics forever. Until an old crush happens to ask her back to the gym to train a new girl on her way to the Olympics. There is also a best friend component that I was rooting for!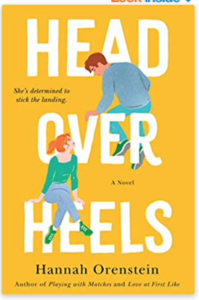 A PG mystery novel that has more heart and well-written characters that I was hooked immediately. Don't expect an Agatha Christi or Alan Bradley here because the action is slow because the book is more about the detective, her love for Africa and her no-nonsense problem solving. I have gone on to read the next four books in the series…and the author is still adding more.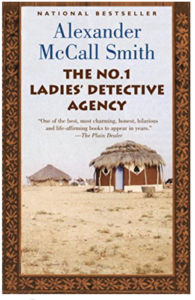 If you want action, this story starts with a BANG! A mom and her son escape a Mexican gang looking to kill them. I cannot say enough good things about this book and if you overlook the media's sensitivity to the political correctness of the book, I think you will find this one to be a personal favorite.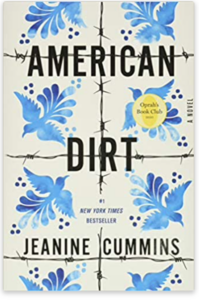 Two sisters, but two very different lifestyle choices as one chooses to live in a small southern black community and the other passes for white in a white suburban community. There are multiple narratives that make the story complex and complicated with family history.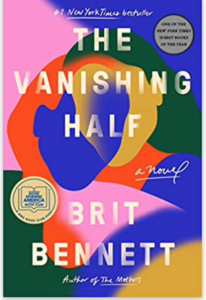 The Bachelorette with a plus-size girl?! Why not?! The book read like the reality series which made it fast and fun. What I admired most about this book was the different media sources they used to enhance the story—a text thread, a blog, and a podcast script. It reminded me how our television watching has become enriched through the voices and thoughts outside of the show itself.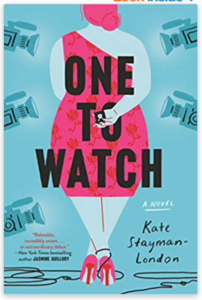 Andrews tells her story from the moment she started her career as a young adult in variety shows on stage to her retirement. If you love Andrews, this book will be eye-opening. If you are obsessed with old Hollywood, you will also find lots of nuggets in this book.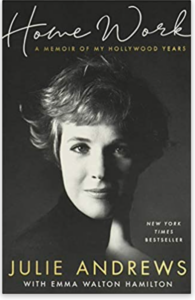 THRILLER ALERT! Read this in one sitting, but appreciated that this was creepy without being too scary. Jessica is in need of cash signs herself up for an anonymous study by a psychology professor. But as the study goes on the questions become more personal, until they begin to control her decisions and actions. Jessica must find a way to get out.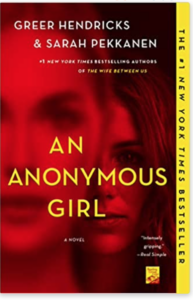 It took me a long time to pick up this book because I was worried about the content, and it was certainly descriptive and dark. If rape is a trigger for you, I would not recommend. Chanel is a girl who gets raped at a party and the aftermath of long-term damage on her life. The truths I gleamed from this book were enlightening. It gave me an entire new outlook on the court rulings for rape and how a victim could be trapped in a system that doesn't believe them.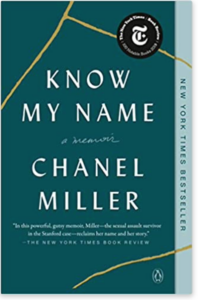 Post-pandemic, a troupe of artists try to find a place to settle in a world that is full of threats. This felt a bit too real reading during quarantine, but I loved the characters, their hope and the drama of a disease-ridden world.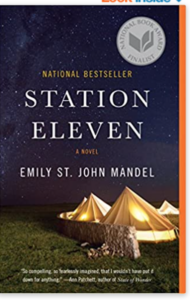 An epic adventure worthy of all the praise it receives. I'm not a sci-fi geek by any means but one can appreciate a well-written, action-packed reading experience. My warning is the dialogue can be difficult to grasp at first but once you do, the book moves more quickly—it has it's own dictionary in the back so you can start to understand this "space world." The story follow a boy named Paul who is filled with a mysterious purpose and finds himself in the middle of a war over the planet Dune. The plot wasn't predictable or plain! And Dune is known as the book that inspired Star Wars and I see a few parallels. This is also being made into a movie coming out SOON! You must read the book before the movie!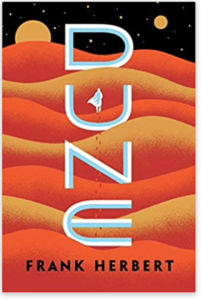 If you asked me to name one Jessica Simpson song, I couldn't. Yet, this audiobook was recommended to me and I could not stop listening. I knew some background things about Simpson, but she opens up about EVERYTHING. So great!
An eye-witness account to the life of the First Lady. West was the Chief Usher of the White House for seven presidencies—he basically ran the day-to-day of the house and works directly with the First Lady. From Roosevelt to Nixon, we learn the personality of each First Lady; the fun facts kept me engaged.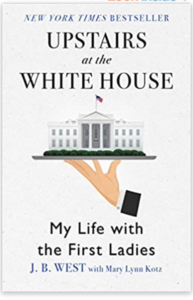 Allen goes to war with the enemy's greatest weapon—our thoughts! In an anxiety, depressed and mental health crisis, Allen brings difficult truth that calls us to change our thinking habits but does it with care and humility. She continues to be a mouthpiece for God.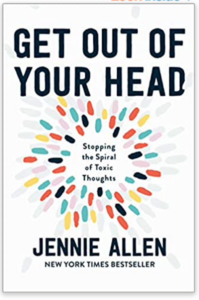 A biblical look on work and rest. Comer can do no wrong—he is a brilliant writer, making big theological ideas tangible.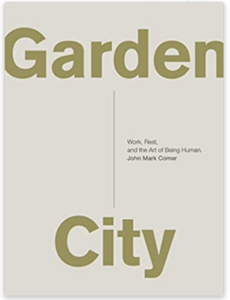 A reporter ousts a silicon valley startup for what it is–a fraud. A true story about Elizabeth Holmes and her healthcare technology that went in a bad direction. Lots of drama, black mail and pure craziness. It is a nonfiction that reads like fiction.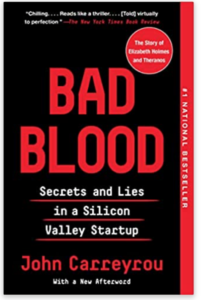 Combs understands societies' pressure on moms and uses the gospel to remind us of our hope–living for God's Kingdom not our own. I felt seen by this book while also experiencing freedom from the different expectations I put on myself as a mom.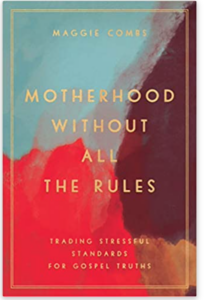 If you like Educated, then you will like this book. A young girl is kept on an isolated mountain with backwoods folks who come to see her father who is a snake-handling pastor. But when his miracles turn awry, people begin to question his power. This book made you question people's loyalty and the definition of what is really true. Told in different narratives which I loved.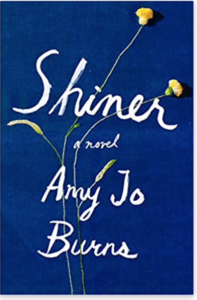 A short young-adult book about a boy on his way to avenge a murder, when he is visited by past family and gang members who try to stop him. It's a look on gun violence and the impact it has on generations of people. Powerful book.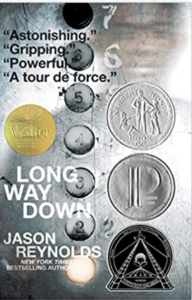 A middle school murder-mystery book. Set at a boarding school for smart kids. Page-turner. And the fourth book comes out next summer.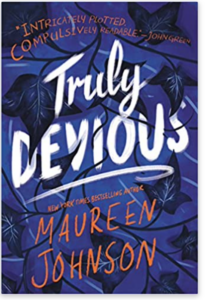 Alice, a newlywed, settles in her husband's hometown–the middle of nowhere Kentucky! Married life doesn't seem all that it was suppose to be so Alice takes up a new hobby, a traveling library. Her and some other feisty women take on weather, rough terrain and even more dangerous mountain folk to cheer on reading. It sounds dull but far from it!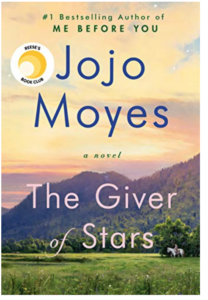 ---