Calling all book worms! It's one thing to spend time with our friends, it's another thing to engage with your friends' minds, ideas and faiths. If you want to take your friendships to a new level (or just have an excuse to get together once a week), consider grabbing one of these books and your gals for some intentional time together.
I have read each of these books and each has shaped my faith, my marriage, my parenting, my home and my community-building in some way. You can't go wrong with any of these but I have put them in general categories to help you find something for your current season. Also, there is so much to be said about each book so I have provided a very brief synopsis of each to help ya make your decision.
PRAYER
A theological understanding of prayer and simple steps to making prayer a regular habit in your life. This book changed the way I understood prayer.
Shirer's fiery writing stirs us to use our greatest weapon—prayer.
PARENTING
The Tech-Wise Family by Andy Crouch
Ten conscientious ways to begin understanding the impact of technology on our families and how we can make wise decisions towards leading our families to a life giving habits outside of technology.
The Lifegiving Parent by Clay and Sally Clarkson
Sally and Clay know how to create a family that thrives off of the joy and creativity of God. This is her first parenting book co-authored with her husband and it provides great insight from the "dad" perspective as well.
MARRIAGE
A Wife's Secret to Happiness by Jen Weaver
This is one of the first marriage books that actually provided tools and truths I needed to be a woman who is empowered by God to love my husband well.
Let Me Be a Woman by Elisabeth Elliot
Every modern day woman needs to read this book. It includes Elliot's letters to her daughter as she approaches her wedding day and engages topics on singleness, marriage and the biblical call to womanhood.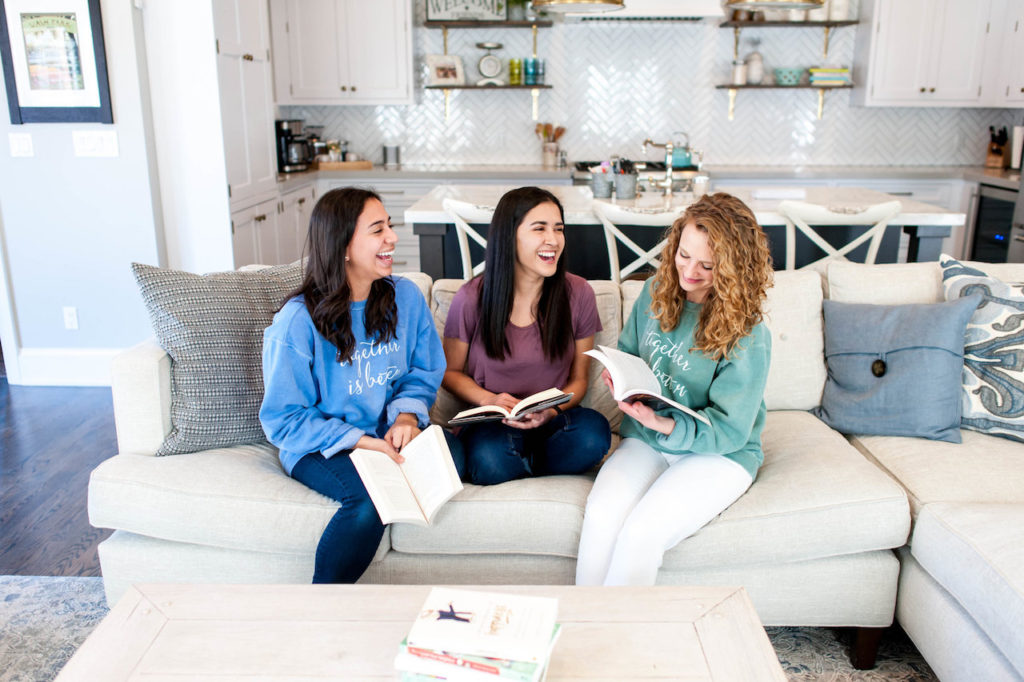 MOTHERHOOD
The Lifegiving Home by Sally and Sarah Clarkson
Creating rhythms in your home for a lifegivng community with your kids. This unique books discuses different celebrations and intentional activities you can do all year round.
Same Here Sister Friend by Holly Mackle
I had the opportunity to get an advance copy but this book comes out April 17th (so soon) and EVERY MOM CIRCLE NEEDS TO READ IT. This book had me laughing so hard I couldn't contain myself. These are hilarious essays on the ridiculousness of raising littles and reminds us that we need one another through the various challenges of parenting.
Ministry of Motherhood by Sally Clarkson
Powerfully intentional ideas to raise kids who know the love, creativity and grace of God.
Women are Scary by Melanie Dale
Making mom friends can be intimidating but Dale helps us take those first steps towards friend dating and how to get through the awkwardness our kids can create while trying to befriend another mom.
The Life Giving Table by Sally Clarkson
Discipling our kids and our communities one meal at a time.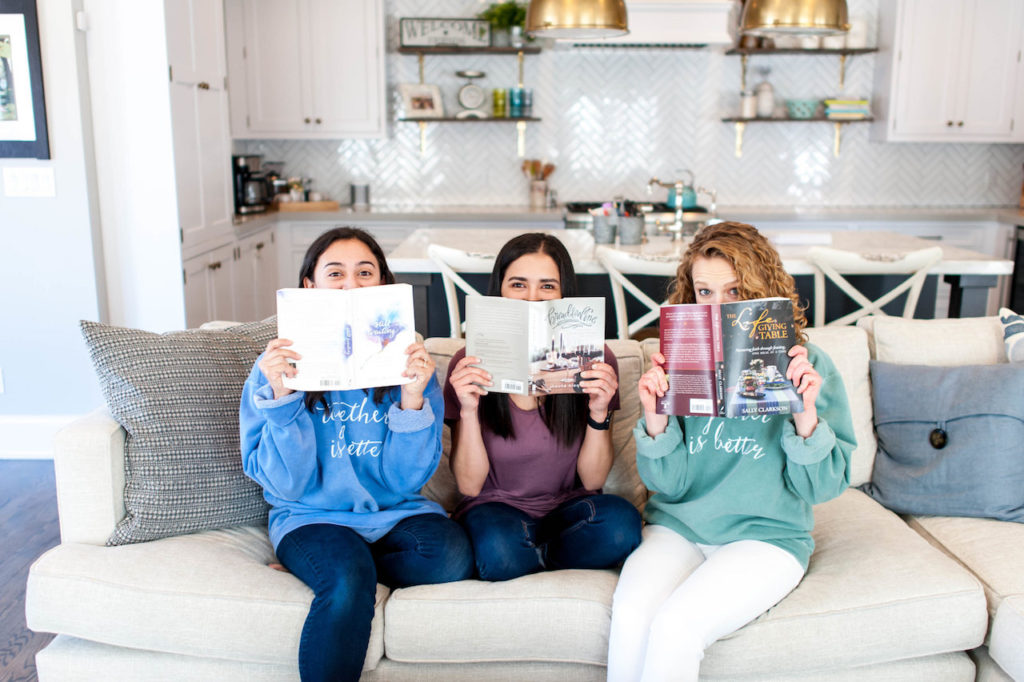 COMMUNITY
How To Love Your Neighbor Without Being Weird by Amy Lively
This book has inspired us to love our neighbors in simple and practical ways. Truly, we would not know our neighbors as well as we do without the ideas and practical how-tos from this book.
Never Unfriended by Lisa-Jo Baker
Baker tackles the tough realities of friendship and encourages lasting community.
Everyday Church by Steve Timmis and Tim Chester
Do you lead a small group? Have a group of friends that want to live on mission? This is a great book that helps us engage those who do not yet know the gospel and how to live on mission together.
The Year of Small Things by Erin F. Wasinger and Sarah Arthur
WOAH! This book is for those who want a more radical faith but find themselves in comfortable suburbia. Two couples decide to live radical faiths despite their change of address. They have twelve challenges for one year to practice their radical faith despite the difficulties it may bring.
Bread and Wine by Shauna Niequist
A collection of stories about family, friendships and faith around the table. She includes yummy recipes that I use all the time when people come over.
Nobody's Cuter Than You by Melanie Shankle
One of the most beautiful memories about friendship I have ever read. I laughed, I cried and I texted all my besties telling them how thankful I was for them. Want to know more? Read my interview with author, Melanie Shankle for more insight.
FAITH INSPIRATION
Going through some tough times or want to know how to support a friend through their grief? This book takes a light-hearted perspective on some heavy topics of walking through pain or unfair circumstances.
Simply Tuesday by Emily P. Freeman
Choosing to go slow and observe the small ways God is working in everyday moments and learning to be grateful amidst the ordinary things like a Tuesday.
Waiting for "the next thing" can be painful but it is inevitable. Swindell approaches the topic of waiting but provides us hope in our heartaches.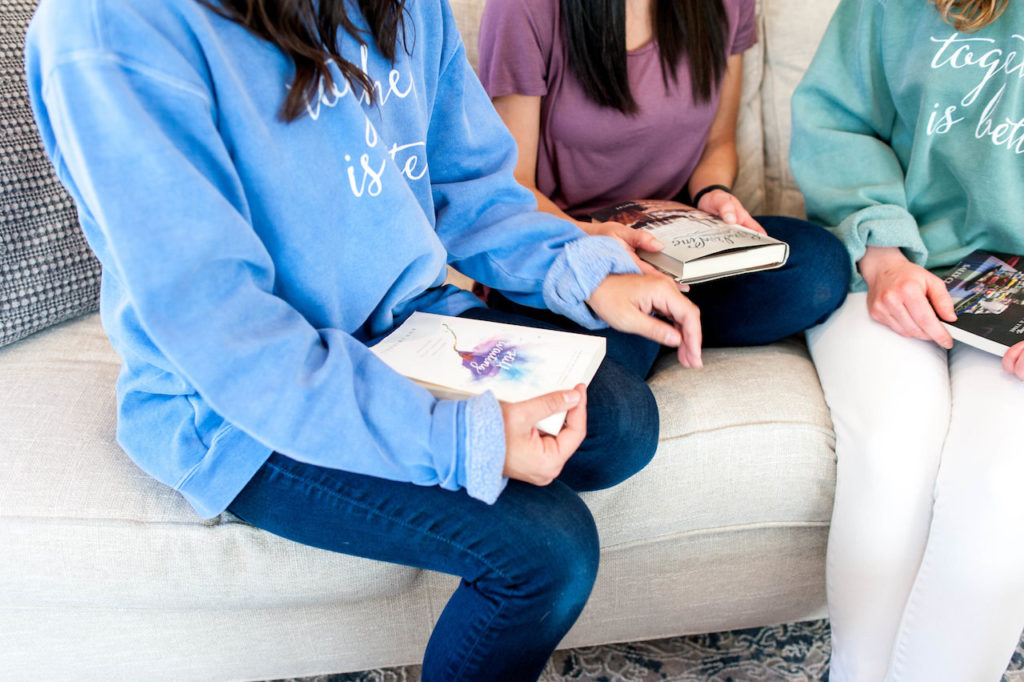 The Best Yes by Lysa Terkuerst
Terkeurst helps us discern how we best use our time. Are we saying yes to everything that comes along unwisely, allowing people to determine our time or are we saying yes to God effectively doing things God has called us to do. This book also comes with an additional study guide.
Anything is a prayer to allow God to do "anything" with your life. This book gave me a mini spiritual revival and incudes study questions in the book.
Moments and Days by Michelle Van Loon
Van Look uses Old Testament feasts and festivals to enhance our overall worship as a Christian. She offers ways for the modern day Christian to experience the history of the Jewish calendar in practical ways.
Even Better Than Eden by Nancy Guthrie
Guthrie guides the reader through nine over-arching biblical themes that remind us that God's plan is always better than what we can imagine.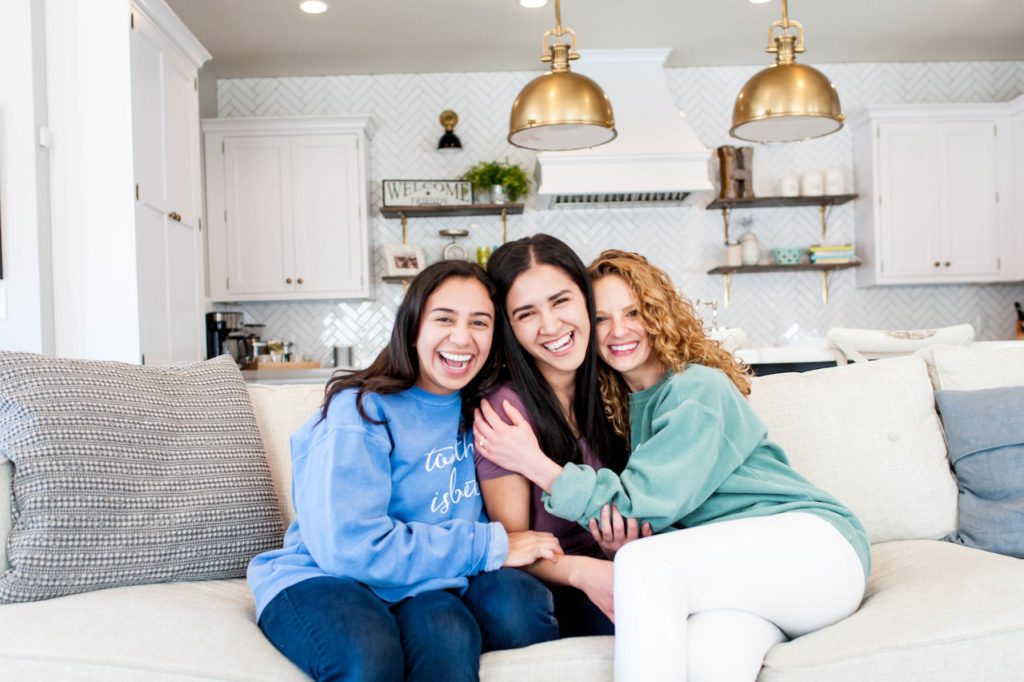 Christian Fiction
Into the Whirlwind by Elizabeth Camden
A novel about a watchmaker in Chicago rebuilding after the Chicago Fire! She has a rag team of lovable characters who she is responsible for and a man who is vying for her heart. This historical fiction is a page-turner and includes discussion questions at the end.
With Every Breath by Elizabeth Camden
A novel about a statistician who works closely with a doctor to find a cure for tuberculosis. The work is risky as is the professional relationship. Camden is so talented at writing thrilling, romantic and heart-warming stories. I may have even shed a tear in this book because you fall in love with the characters so deeply. Discussion questions included at the end of the book.
SaveSave
SaveSave
SaveSave
SaveSave