Nothing ever happens by chance and community is no exception.
It's a new year and there are new opportunities to be intentional with your community. Want to see your friendships flourish this year? Want to finally step out of your comfort zone and get vulnerable with your small group? Wish you had more quality connections? Well, this year can be a year we both commit to going "all in" when it comes to building rooted community.
Here is a list of some great resolutions you can take, adapt, or use as a jumping point to create your own friendship resolutions for the year. Think big because God is going to use your intentional actions to grow fruit in your friendships this year. I am getting excited for you just thinking about how faithful our God is in providing people to enrich life and grow His gospel.
Note: Start where you are. If you have a tight-knit group of friends then maybe you can adopt more practices. If you just moved to a new city, maybe try one or two new things and switch your practices up as your season changes.
YEARLY
MONTHLY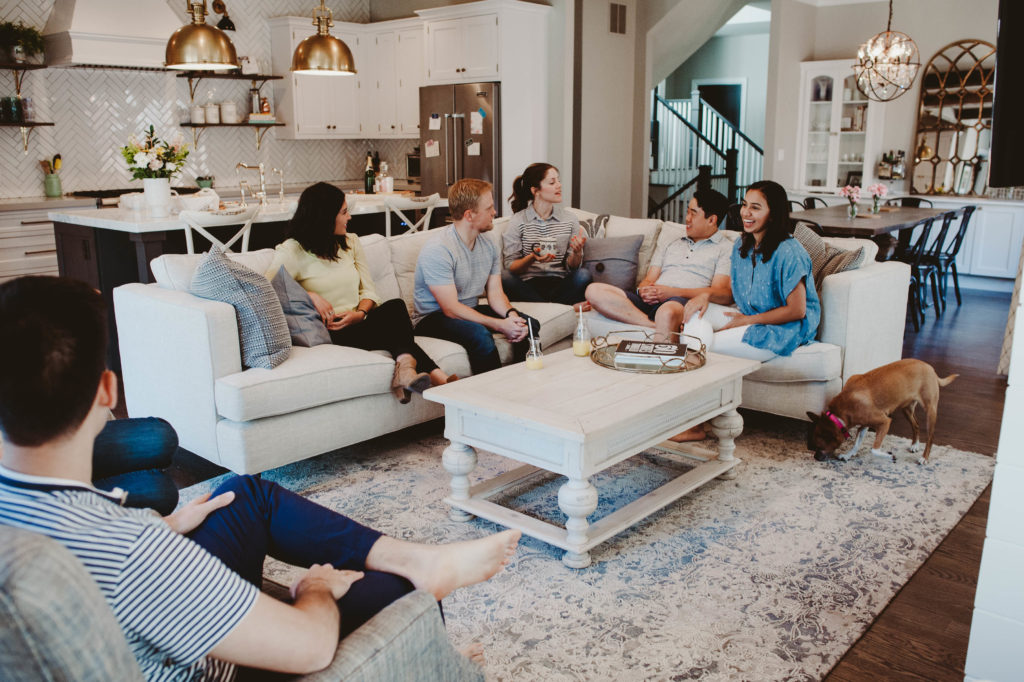 WEEKLY
DAILY
Praying you see God's richness in your relationships this year! May you surprise yourself by stepping out of your comfort zone, planning ahead and creating a new community habit that builds a lifetime friendship.
SaveSave