I find a lot of joy in hosting baby showers, galentine's, birthdays, or "just because we feel like it get-togethers"– I am always dreaming up a new party idea. But with the grand visions come grand budgets that aren't always feasible. We love the fun details but we can't always afford $100 floral bouquets or party rentals or photo booth items. Sometimes I do get to purchase new pretty event decor but always with the thought in my head that it's less about the shiny cupcake stand and more about gathering people together. So how can we create quality time with our friends, save money and host awesome events? Here are my three tips!
Utilize your friends.
Ask your friends for tables, chairs, or party items they may already have. Last year I hosted my husband's birthday party for 30 people when we didn't own a table. We had just moved and we didn't have a place for folks to sit down and eat. So, even though we had just met the neighbors a few days ago, I knocked on doors and asked if they had foldout tables and chairs that we could borrow. And guess what? They did! Hiding in their garages just waiting to be used. Earlier, I had suggested purchasing some of our own but we didn't have that in our budget so we asked our neighbors to help fill the gaps we needed to host a fun party.
Decide the one thing you want to spend your money on.
I hosted a blogger meetup in my home and decided that I wanted something special for the place cards for each girl. So, I found a fancy cookie decorator who made these adorable typewriter cookies with each guest's name on the paper of the frosted typewriter. Elaborate? Yes. But that's where I wanted to spend my money. To make a table runner, I picked up a .50cent book from Goodwill and taped together old book pages, used vases I had leftover from our wedding and paper plates. But those cookies…they made the guests feel so honored and loved. And that was worth spending a little extra.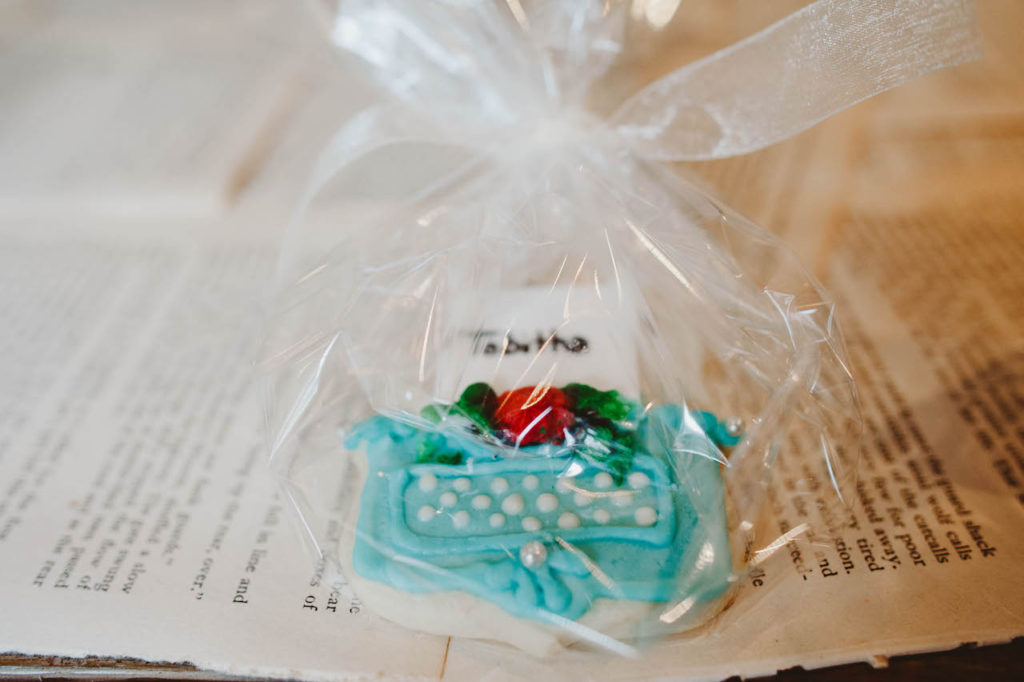 Bring your own (fill in the blank).
When hosting an awesome party, some of the best events are when people bring something with them. Have a hot chocolate party and ask each guest to bring their favorite mug! Oh! The stories they will tell and all the mugs you will not have to wash. Or have a cereal dessert bar where each guest brings their favorite cereal while you provide the milk. A great reason to gather people but, with very little cost on your end.
Think outside of the cost box. Don't let the pressure to have fancy details keep you from having fun with your friends. See below for more fun from my blogger meet up on a budget!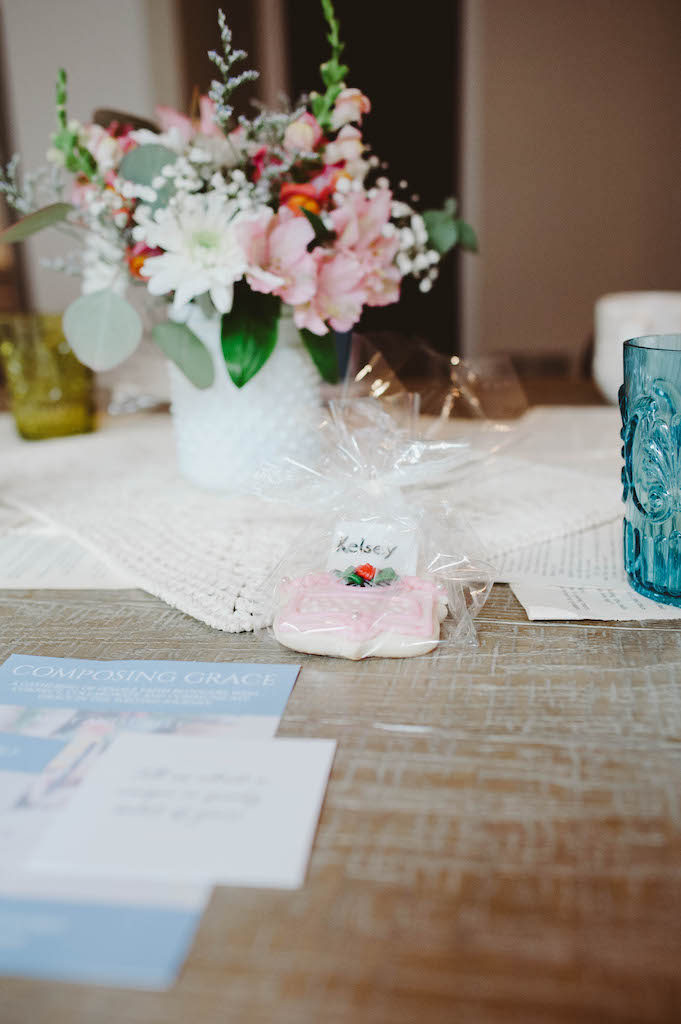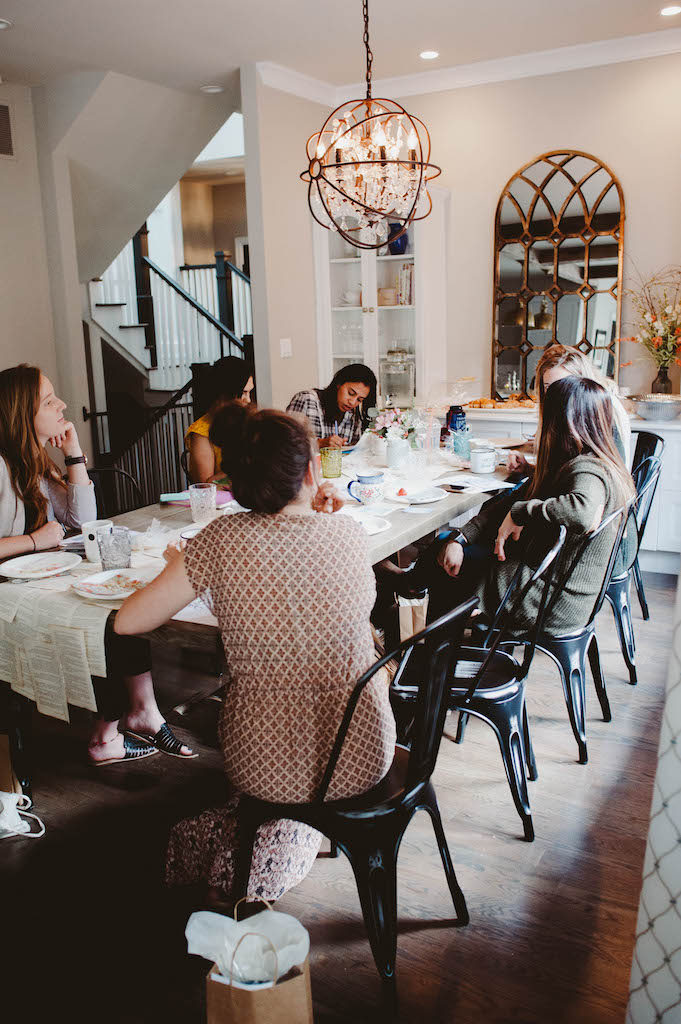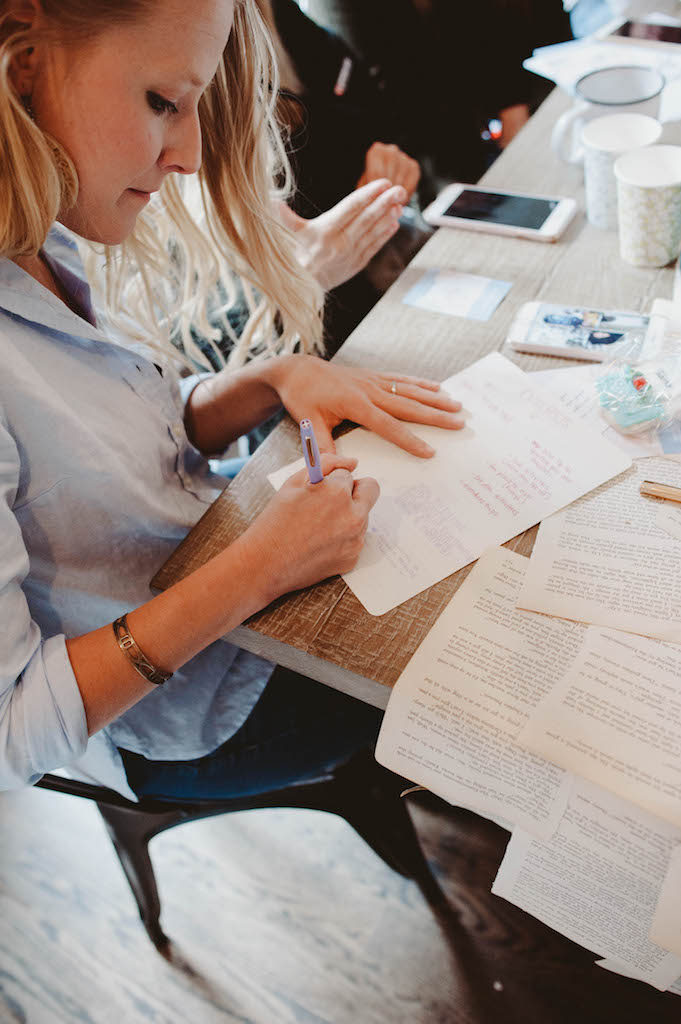 SaveSave
SaveSave