I am an incurable challenge seeker. Once, my parents and I embarked on a two-week family vacation where they planned to golf and I, to sit around. I wasn't going to have any of that, so I told them I was going to find myself a job.
They doubted me.
They thought, in their natural common sense, that no one would hire a teen to work for 2 weeks!
Well, I saw it as a challenge.
My parents went grocery shopping and I went to find employment.
Forty-five minutes later, I returned with a red polo uniform because I had just secured the coveted position of cashier at McDonalds.
For a more meaningful challenge, I am inviting you, my community, to pray and give thanks for 40 straight days beginning August 1st. The 40 day challenge includes journaling daily prayers, thoughts of gratitude, and scripture.
This season of my spiritual walk has been one of wanting to understand what "knowing God" really entails. I desire a rhythm and confidence in my pursuit of God similar to Paul when he says, "I count everything as loss because of the surpassing worth of knowing Christ Jesus my Lord" (Phil. 3:8).
But knowing God doesn't mean bogging ourselves down with spiritual disciplines. A. W. Tozer puts it: "We must simplify our approach to Him. We must strip down to essentials. We must put away all efforts to impress, and come with the guileless candor of childhood."[1] No need to impress God with fancy words. He just wants me to reorient my daily rhythms around Him.
Why Prayer?
Scholars and theologians have spent countless years studying prayer and its purposes. In short, we pray because we are called to be in communion with God, and we desire it. David gets it when he prays: "As the deer pants for streams of water, so my soul pants for you, my God" (Ps. 42:1).
Prayer is a tangible way of seeking to have the same heart and mind of God. As we celebrate God in prayer, we also call out to God asking for His Kingdom to come; bringing justice to the many broken things of this world.
Why Gratitude?
We can certainly pray for God's glory but, if we aren't enjoying God, our prayers are weakened. Why? Prayer is HARD. Prayer revivalist, Leonard Ravenhill says, "Prayer is taxing. Prayer is exacting. Prayer means enduring. Prayer means denying self, a daily dying by choice."[2] For that reason, Timothy Keller believes the gratitude of the Lord is the second piece to prayer.[3]Gratitude combats the difficulties of this discipline. Praising God for who He is and the delights He gives me daily (even if it comes in the form of a Diet Dr. Pepper with a good friend) allows me to come back to prayer even when it feels like a chore.
Why Journaling?
First, I have to confess that journaling is my thing. I did it before I knew the Lord, and once I met the Lord my sassy tween diary became my prayer journal.
Journaling allows the Christian mind to process the things of God. It also helps us identify recurring themes in our faith journeys that we can discuss with God.
Most importantly, journaling helps us slow down and reflect on the active presence of God in our lives.
Calhoun describes the purpose of journaling as, "be[ing] alert to my life through writing and reflecting on God's presence and activity in, around and through me."[4]
Why You?
Because true growth happens within community. I want to make the most of this challenge, but I know I can't do it alone. I also believe that you can do it! I know that you have it in you to start a mini revolution based off of your prayers and the prayer-warriors beside you. Grab a journal, invite your friends, and begin to pray.
Follow along, at baileythurley.com this August and September for other tips on different forms of prayer, journaling, and scripture help.
P.S. I have one "40 Days of Prayer and Gratitude" journal to giveaway. Go to my Instagram at bailey.t.hurley to see how to enter to win a journal.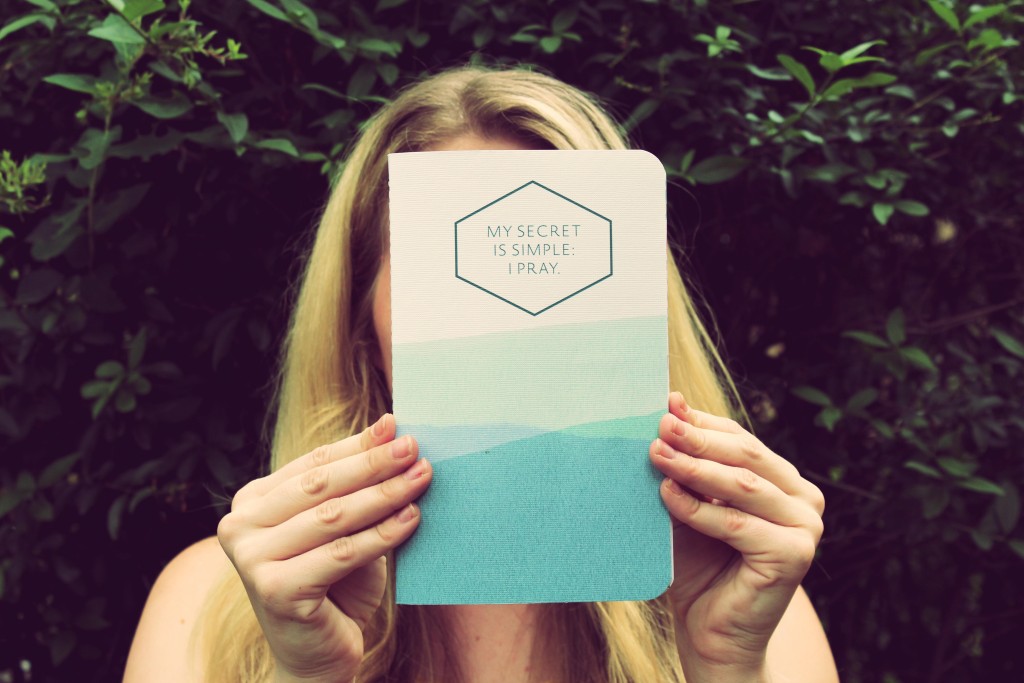 [1] A. W. Tozer, The Pursuit of Man, 18.
[2] Leonard Ravenhil, Revival Praying, 64.
[3] Timothy Keller, Prayer, Intro chapter
[4] Calhoun, Spiritual Disciplines Handbook, 56