I used to be more confident—unshakeable in my identity in Christ. But then life happened, and the power of people's perceptions felt stronger than God's. When God said I was loved, I poured all my energy into being someone I felt my community could love. Even though God promised He would never leave me, I did everything in my power to make sure I was never alone. I put pressure on myself to act resilient from friendship disappointments, but doubt was stronger than the facts, making any good effort not good enough.
The result of allowing my community to define how valuable I was to them, ultimately hindered my ability to reflect God in who He had made me to be.
It is risky to put your value in anything other than God, including good gifts like community.
So, a month ago, I "rashly" signed up for a one-day retreat because I needed something different. I drove an hour in a snow storm to spend the day with strangers. There were some uncomfortable introductions as I found my seat in the living room. But there was also peace in not having to be anything for anybody. I could sit and sip my tea without expectations from the people around me.
Our first activity, wreath making, oddly proved to be the powerful gift I needed that day! At first a part of me felt deflated because crafts are not my strong suite and they usually leave me feeling "less than." Until our host reminded us that this workshop was not about making an impression or being a modern day Martha Steward; but enjoying the process of creating.
As my hands began to weave and tuck the greenery into the wreath, content grew in creating something for me. There were no assumed standards for me to meet, no pressure to make it look like someone else's. As I enjoyed the simple beauty of creating the wreath, it restored this hope in how much God enjoyed the simple beauty of creating me. I never have to prove anything for Him to declare me wonderful and worthy.
After that day, I decided to find more moments that connect me back to my God-given identity—a daughter He delights in. And I'm curious…do you make time for that? When others tell you who you should be to gain value, do you make time to come back to who God says you are? Do you make time to do what God created you to do without the pressure of what others might think?
I don't want others' opinion of me to hold so much weight, when I know my value comes from living in the love God has for me. And instead of disparaging over my unworthiness in the eyes of people I am choosing to make this my prayer: I praise you [God], for I am fearfully and wonderfully made. Wonderful are your works; my soul knows it very well" (Psalm 139:14).
---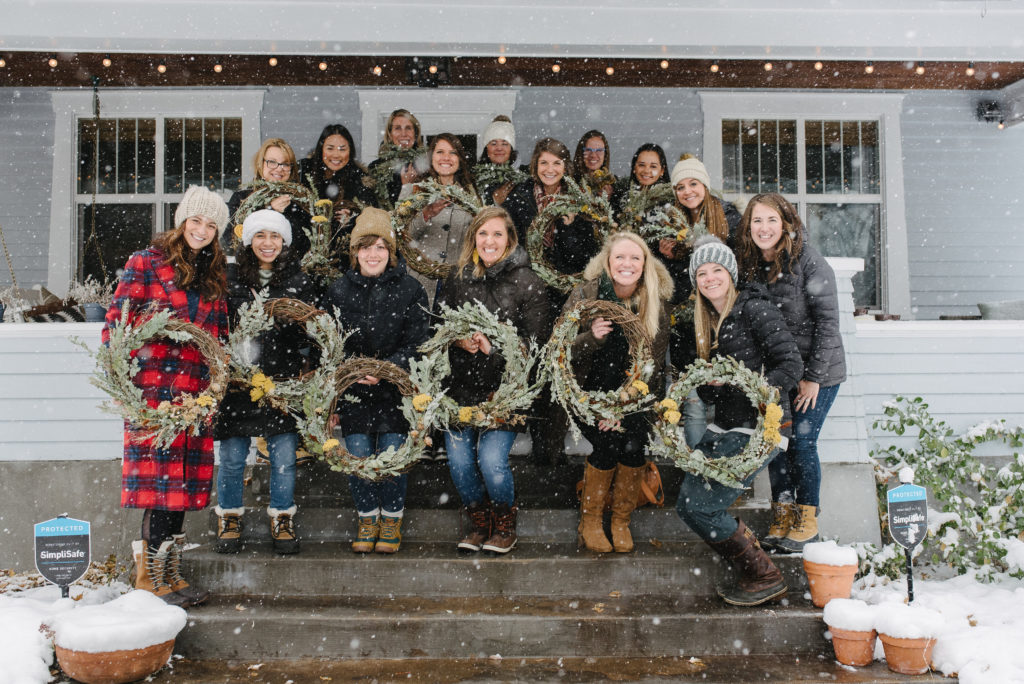 "I am beautiful.
I silence the lies that tell me otherwise.
I refuse to be my biggest critic, as I embrace the masterpiece of my Creator.
I am perfectly imperfect,
a limited edition.
I am a woman on a mission…
I am enough.
I am worthy.
I am loved."
–From the Grit and Virtue Manifesto
---
To learn more about this Colorado day retreat, click here.