Guests are about to walk into your home, yet you feel exhausted from your day and slightly frustrated when you see the mess of toys on the floor that you need to pick up? Perhaps your roommate's dishes are piled high for everyone to see, or work is preoccupying your thoughts? Whenever any of these emotional (tired, anxious, stressed), physical ("my home isn't perfect") or spiritual barriers ("I don't want my friend to see what is really going on in my world right now") stand in front of my ability to connect and love someone, I know the condition of my heart is unwell.
"Above all else, guard your heart, for everything you do flows from it." -Proverbs 4:23 NIV
Everything we do flows from the condition of our hearts, including hosting people in our home. Guarding it becomes essential to how we minister and serve others because our hearts are prone to wander towards selfish thoughts and actions. I grumble about making food, I cry over little messes, and I feel bitter towards Tim for making a pot of coffee to offer our guests because that just means more mugs for me to clean…
…and I hear this inner voice in me that screams YOU NEED JESUS!!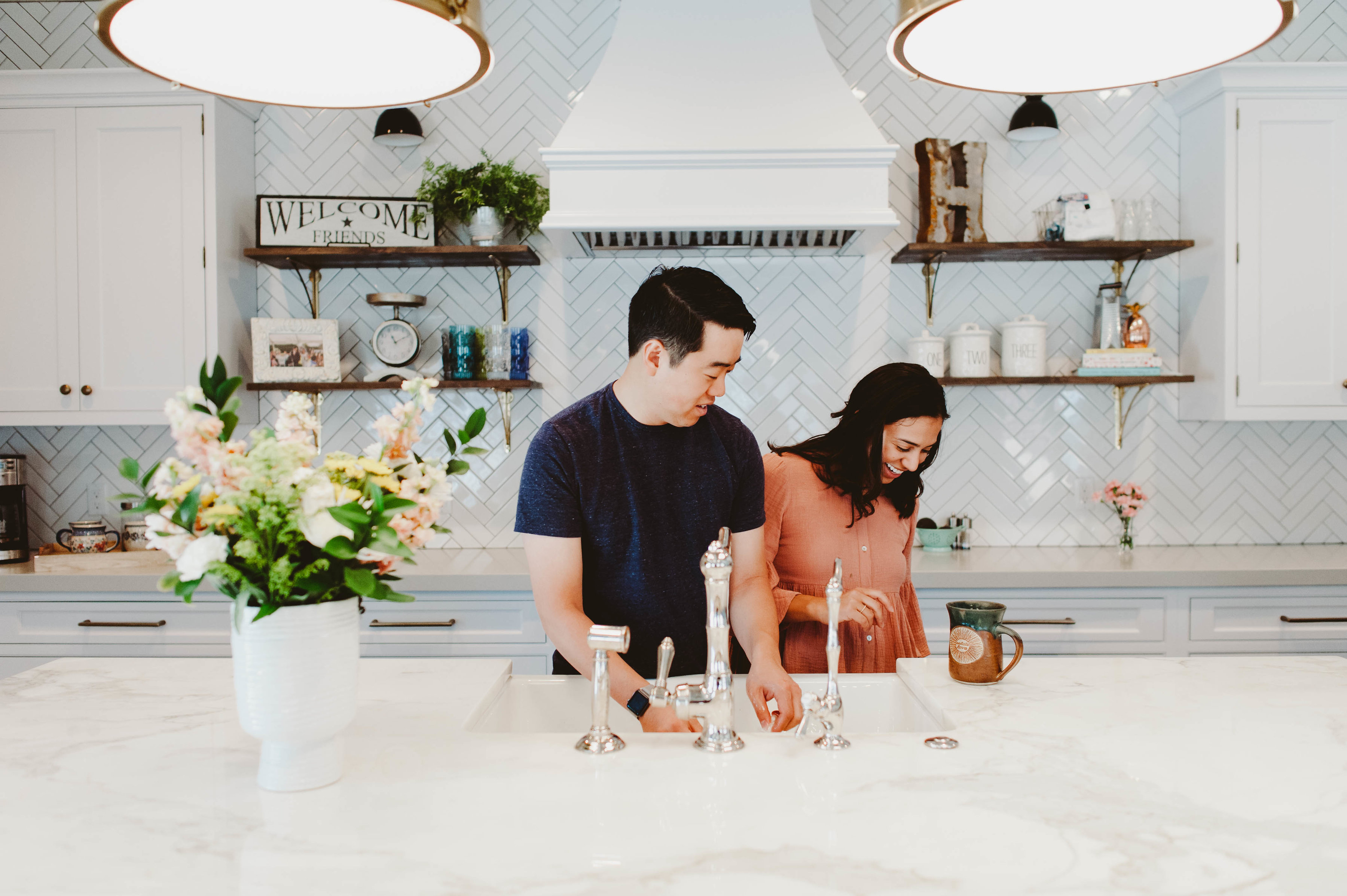 So here is our heart check:
Do we walk in the abundant love of God on a daily basis, so we can love others with grace and truth?
Are we being fed spiritually so we can feed life into little ones?
Do we know we're welcomed as we are so we can openly welcome people who may be different than us?
Are we comfortable with the grace God has for your imperfect self so we can have grace for our imperfect homes?
Have you spent time in prayer asking God for His joy and servant-heart?
—Ultimately, we make space for Christ to dwell in our hearts!
It is my hope that our family learns to serve out of a place of abundant faith so that we don't have to rely on a pretty home to create a place of warmth, joy and belonging. We want people to feel at home in our homes, so we need to create a home for Jesus to abide in us on a regular basis. What are some ways you keep your heart full so you can pour out onto others?
---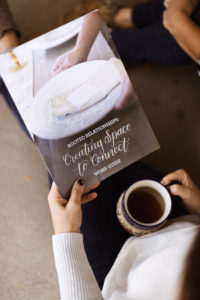 To dig deeper, you can snag Creating Space to Connect Work Guide for a mini devotional to help you make space in your heart and home to welcome others the way God welcomes you.