Your June 2021 book recap is…
…filled with a lot of five-star reads. Truly, the good reading keeps on coming this summer. All of these books were binge-read in a couple of days because I could not put them down. Great stories, even better characters. Hope you find one to pick up next.
This book was brought to my attention while listening to the "Currently Listening" Podcast. The hosts described it as ivy bound seniors and their competitive moms which immediately had my attention. This story revolves around three senior girls all applying to Stanford early admission. The book begins with one of the girls getting into a serious accident, and then walks the reader back to what led to the accident. Did the moms take the competition too far? A lot of crazy mom drama and a page-turner.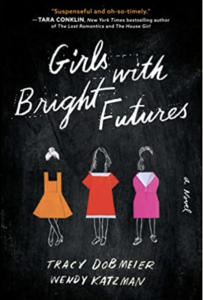 From the very first page, I knew this book was going to be different–the writing was poetic, through-provoking and deep. The story revolves around a small town cop and a young girl whose mom is murdered but nobody is quite sure who did it. This book is sad. I wanted redemption for these characters but unfortunately their bad choices lead to bad consequences. It was an emotionally tough read–sometimes I had to sneak into my kids' rooms and give them a snuggle while they slept because the book had me so on edge.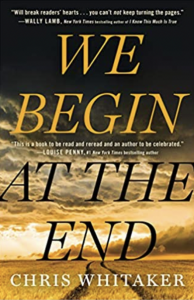 If you can't tell by the title, this is a retelling of Pride and Prejudice but with a twist: Elizabeth Bennet wants to be a lawyer in her dad's law firm. To prove herself she decides to solve a murder case, but continues to run into Mr. Darcy, another wannabe lawyer in town. I thought this book was endearing, fun and I am excited for more Elizabeth/Darcy murder cases to be solved.
Colleen Hoover is the queen of teen tragic romance and this story is no different. A girl's drug-addicted mother passes away and her only family member is her estranged dad. She flies to visit him over the summer under false pretenses and meets his "new family." Little does she know, she encounters parent-figures who are intentional and caring as well as, a step-sister who only wants to be her friend. She also meets a mysterious boy who she may or may not fall in love with…you'll have to read to find out.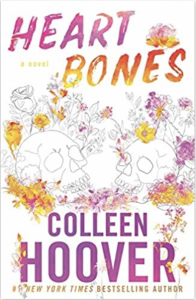 It took forever to pick this book up, mostly because I don't love Romance novels but this one is SOOOOO good. I think the characters are endearing and the plot is not cheesy (as some romance plots can be). I rooted for the couple from the beginning. It reminded me a bit of A Walk to Remember as two writers agree to help each other write their new books, as long as they don't fall in love along the way (except no leukemia here).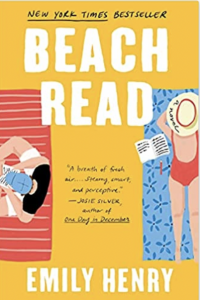 I will never forget this book. It follows the story of four kids who escape from an abusive Indian Training School to find true happiness. Lots of action and heart–a coming of age story for four orphans searching for home.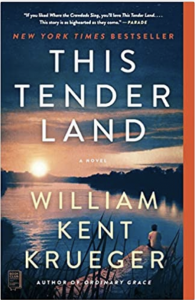 Francis Chan peered into my soul and wrote a book on all the division I have been contemplating over the last year. I have been so grieved by all of the discord, hate, violence, and division of God's people. I walked through Barnes n Noble and saw this on the shelf and knew this message was going to be timely. This book is a Scripture -based argument for the value and importance of relationships over being right. We look at the body of believers and say, "eh, I don't really need you" and this attitude trickles into all the minor things we get hung up on. But Jesus' desire is for the unity of His people.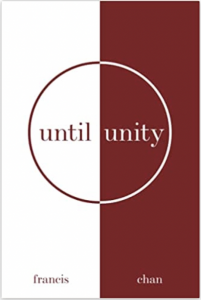 To read last month's best books, click here.