Welcome to tough conversations with friends. We all want to avoid them and yet, we have felt that tug to dig in and say what we feel the Spirit leading us to say. Hard conversations do not equate to conflict or criticism but when done in love, can be edifying and encouraging. Here are four books that will help you have those tough conversations with your friends.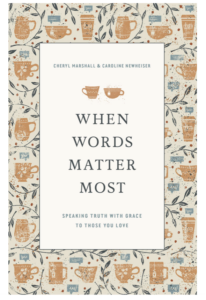 When Words Matter Most provides a biblical example of how to address tough conversations with your friends. Not just the conversations about accountability and admonishment but also, how to address friends who are worried and weary. One of my favorite quotes was this: "In order to fulfill the law of Christ, our good intentions aren't enough. It's not the thought that counts. It's our obedience to Christ that makes a difference in the lives of those we love. We must not only be aware of the burdens that they carry; we must also be active in sharing the weight of those burdens." Amen. The tone of this book is like a mentor passing on her wisdom with gentleness and truth. After reading this book, you will find no excuse not to speak up. And instead be excited to speak truth into the lives of your friends.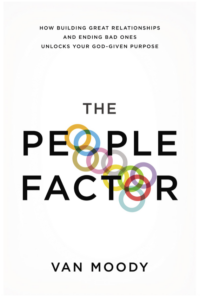 The People Factor: How building great relationships and ending bad ones unlocks your God-given purpose has a more pastoral tone. This is less feeling and more purpose-driven: if the people in your life are holding you back, you need to learn to release them to continue to move forward. Moody focuses a lot on toxic relationships and uses famous bible relationships to support his ideas. He clearly lays out toxic characteristics, warning signs, and gives you practical ways to end these relationships. A favorite quote is: "When a halfway friend decides to part ways with you, let that person go! When you know he or she is not a covenant partner, when you know the season of relationship is over, then let the relationship come to a gracious and blessed end."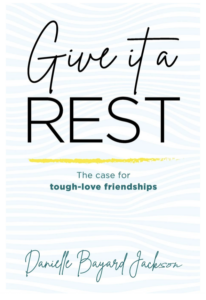 Give it a Rest is like getting a pep-talk from big sister, Danielle Bayard Jackson. She believes the most fulfilling friendships are the ones that practice and work through conflict regularly. The best thing about this book is it is very specific for how to work through tough conversations. She will give you the confidence  to enter the conversation and walk away giving your best to your friendship. A favorite quote: "If you're struggling with feeling qualified to speak to your friends about hard things, consider this: There is actually power in your 'insufficiency.' The irony is that your lack of qualification totally qualifies you…sometimes it's easier to receive a call-out from someone who's open about their own faults because you know they're coming from a humble, helpful space."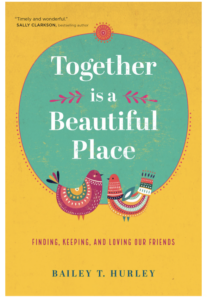 Of course, I couldn't go without mentioning Together is a Beautiful Place which addresses a lot of those pain point moments in friendship. Instead of being surprised by them, we can come prepared to shift our attitudes and our rhythms to meet our friends in the middle. When change happens, tension is bound to create these tough moments and will require tough conversations. "If you sense a friend has made new priorities in her life season and isn't willing to give back to the friendship the way that you want, release that too. Don't chase after people God has not assigned to you. Perhaps you are their just-for-a-season friend." This book is a warm hug of encouragement and hard truths surrounding difficult friendship moments.