As our friends and family come out of quarantine, even the simplest thirty-minute conversation on the porch has felt monumental. We usually have a revolving door of friends in our home because my family is full of extroverts and our mission field usually takes place on our couch. We have missed hosting a dinner party here and there. We miss our small group chattering away in all the corners of our living room. Our home misses it's rhythms of friends and fun.
So, as we invite people back into our home post-quarantine, we want our shared time to be fun, intentional and meaningful. We want to celebrate the gift of being together.
And there is really only one solution: a themed dinner party.
Dinner parties are wonderful, but when you put a theme to it, everything feels extra memorable.
I want to share three dinner party ideas that are not over-complicated but still feel unique.
Honeymoon Dinner (for couples)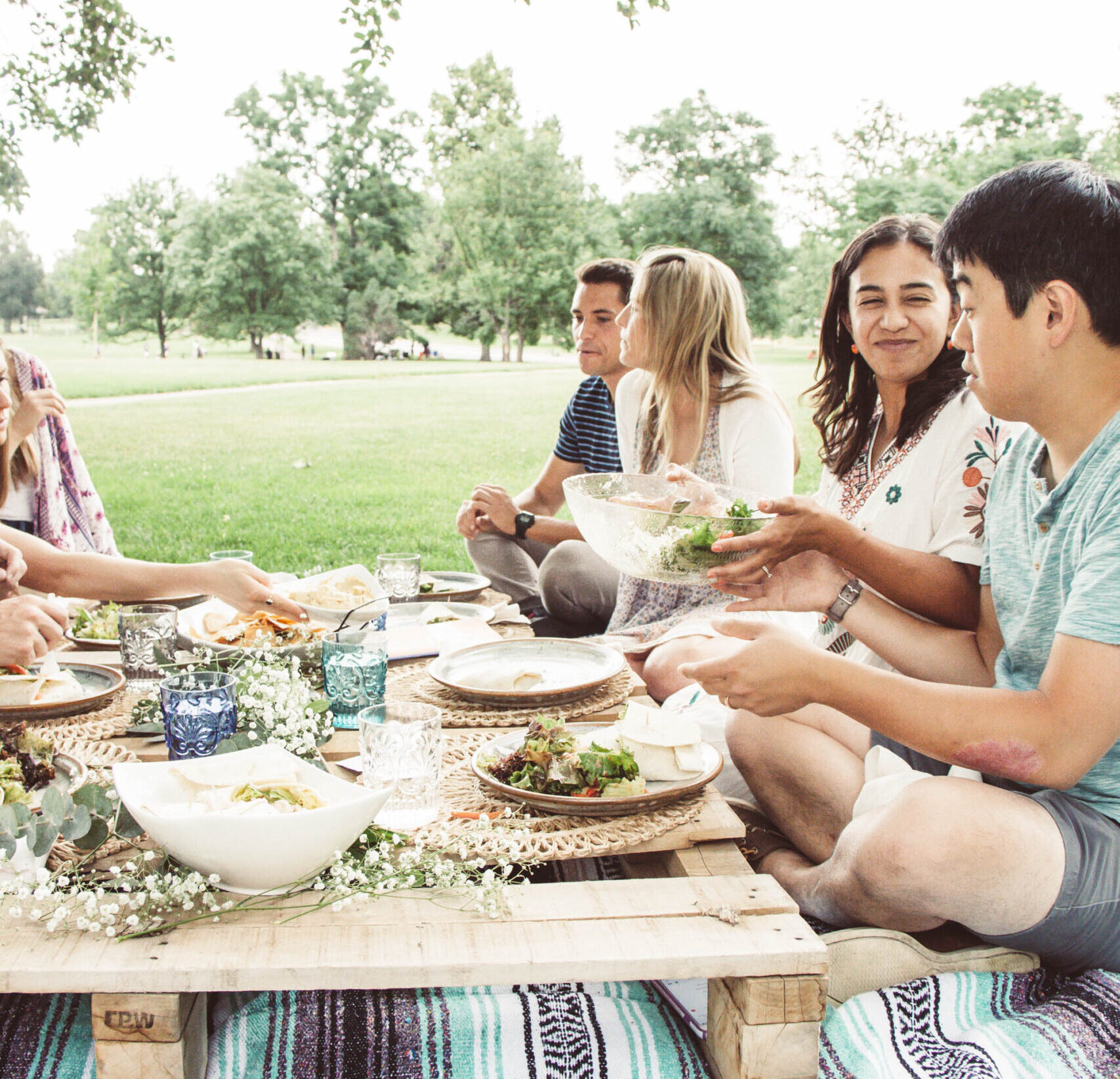 Invite your friends to a potluck meal, and each couple brings a dish inspired by where they spent their honeymoon. This is a great opportunity to hear each couple's honeymoon adventure and most likely learn something new about them. Tim and I honeymooned in Maine so when we hosted, we made lobster crab cakes. Other dishes included enchiladas and an Italian salad. To take the theme up a notch, we organized our own version of "The Newlywed Game" and asked each couple to see how well they knew their spouse. This night was A BLAST!
Why I like it:
– You only are responsible for one dish, so the burden of the dinner isn't all on one person
– Try new foods
– Learn something new about each other, this night is aimed towards intentional question and conversation
– Connect with your friends and your spouse
Disney Movie Dinner (for families)
Who doesn't love Disney? Choose a meal inspired by a Disney movie classic. Have the kids dress up in costumes and bring any accessories to their favorite characters. My son loves Pixar's Cars and has a Lightning McQueen Pillow, PJ set, and stuffed animal… so you get where this is going.
After the meal, turn on the movie for the kids and give the adults time to catch up. The more into it you get, the more fun the entire family will have. Pinterest this, the ideas are endless.
Why I like it:
– this could also be a potluck, inspired by the movie
– you get the crazy dinner conversation followed be set apart time for the adults to talk
– your kids will never forget this night
– you can be as creative as you want to be (i.e. have a craft that aligns with the movie, put up a projector in the backyard, make a pillow fort)
Pajama Breakfast for Dinner (for anyone)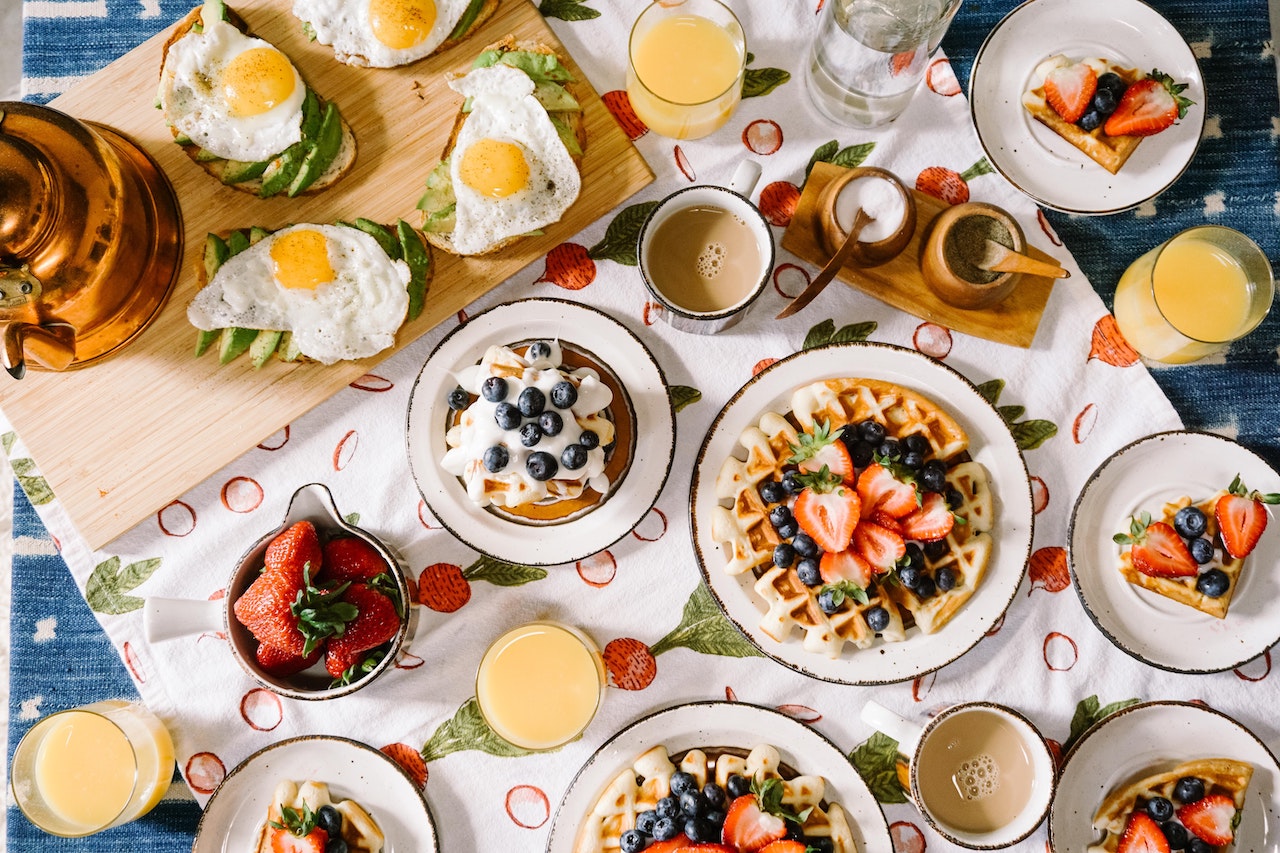 Show off your favorite quarantine look and scramble up some eggs for a simple, relaxed get-together. Be cozy and enjoy being together.
Why I like it:
– Breakfast food is affordable if you're on a hosting budget
– This is great for adults or families
– This idea can go any direction from girls night with mimosas and manicures to kids cereal bar.
– Can pull this together last minute
Which one to choose first? I think we will be attempting a combination of pajama party and backyard movie night this July!
I hope your friend time gives you the joy that only being together can bring.