I love my birthday! Growing up, my mom always made them so special, unique and one-of-a kind celebrations. So, the tradition continues. Now, I host my own birthday parties and I love to plan occasions that are a treat for my friends and a celebration of how much they have meant to me in the last year. Last year we did an 80s Zumba party in the park and this year, it was a rainbow sit-down brunch. I was inspired by a photo awhile back that I came across on Instagram of a company who hosted a rainbow anniversary party. Here is my take on a backyard rainbow birthday brunch.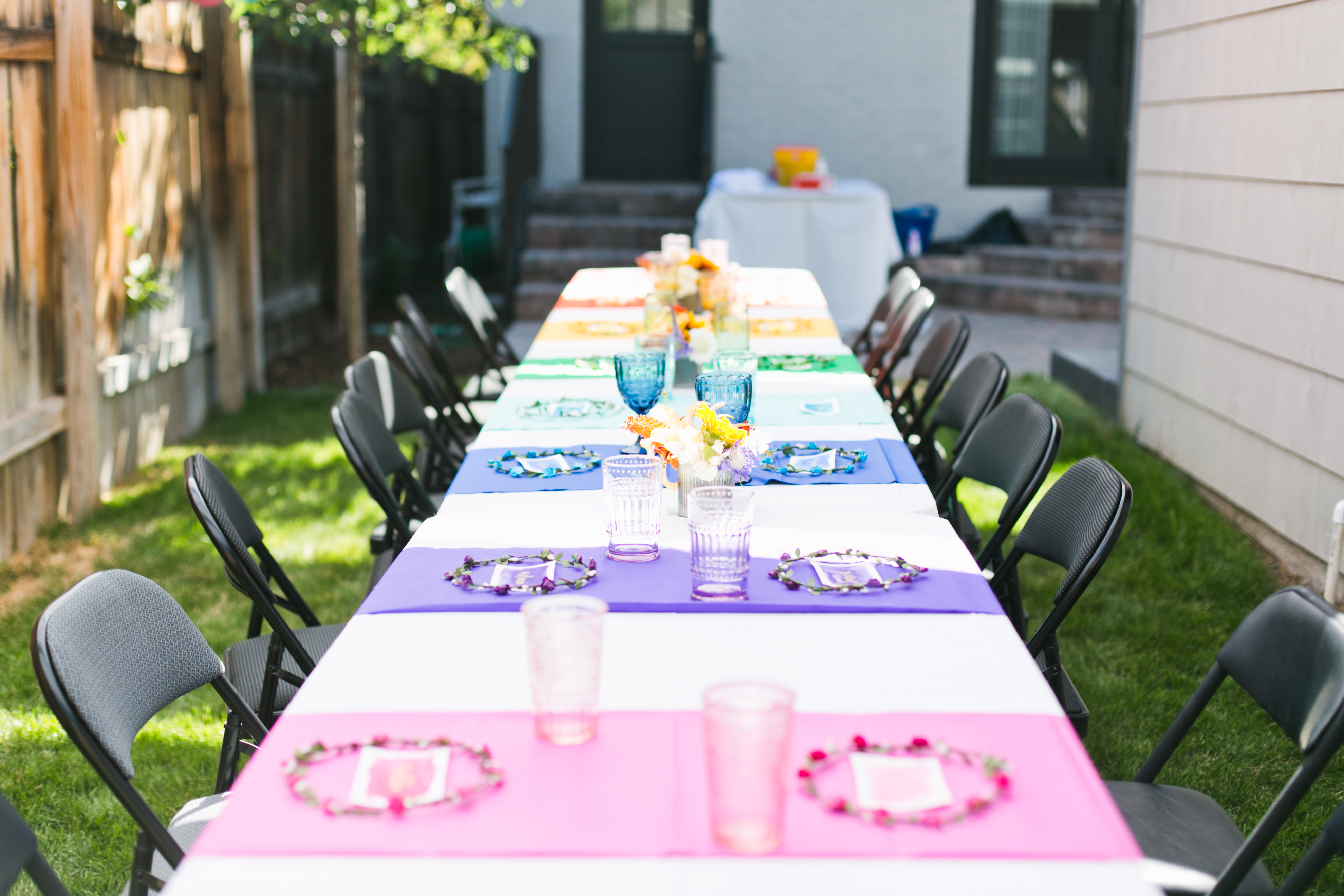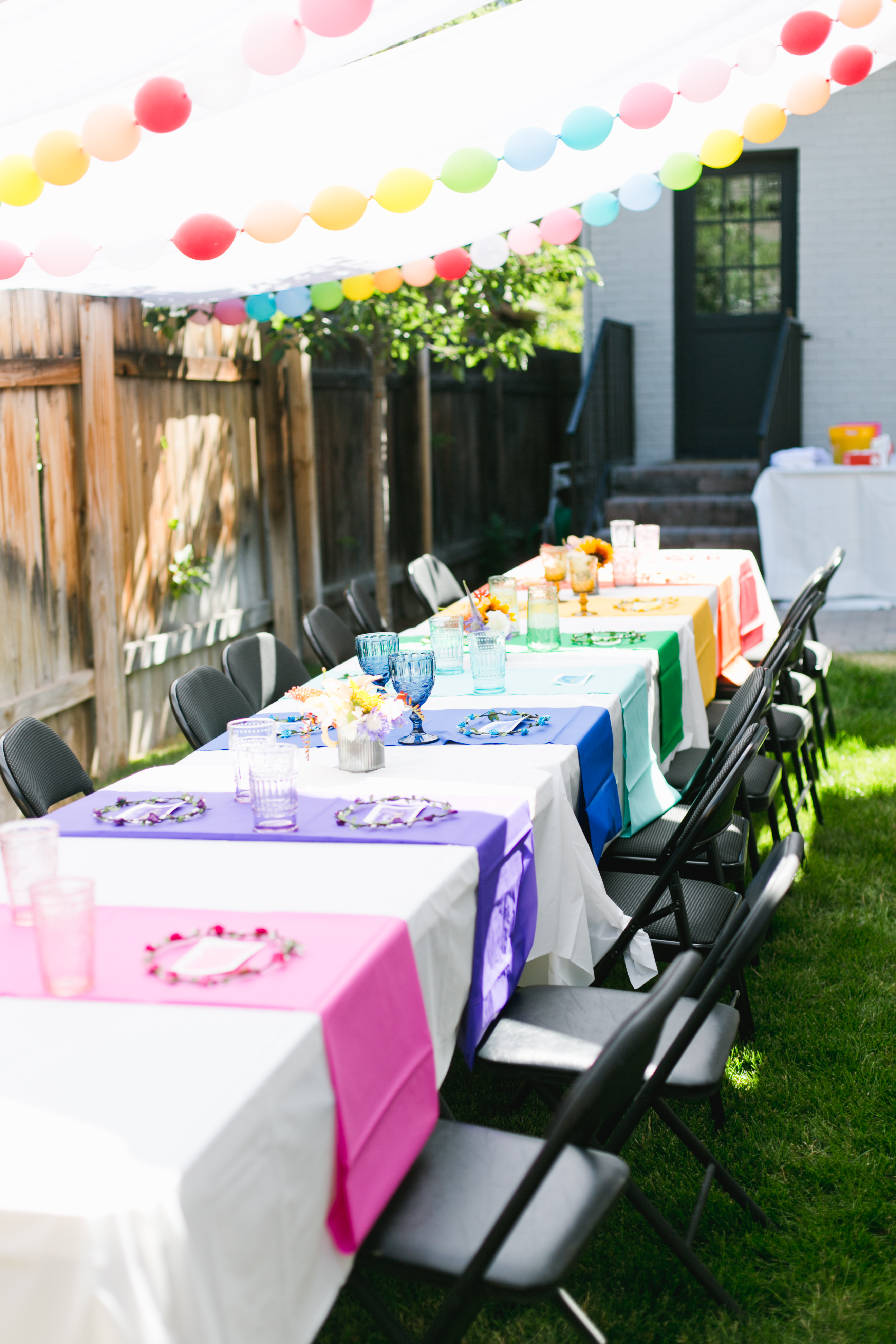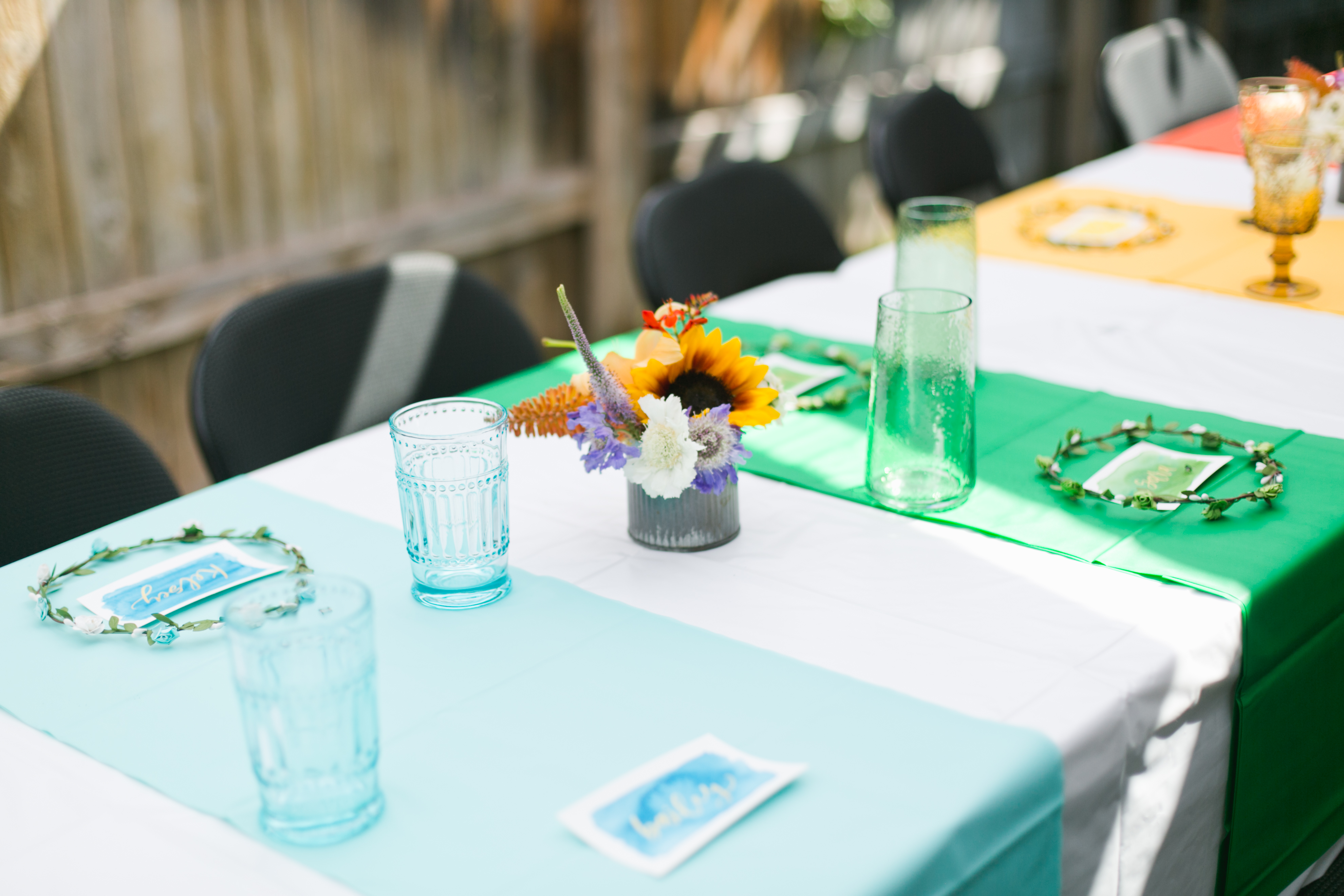 My sweet friend Shelby, owner of Shelby Nickels Designs, painted and hand wrote each girl's name on a place card. I asked her to make them big enough so I could write notes to each attendee. So, on the back of everyone's place card I wrote some of the reasons why I was thankful for them. It became an added takeaway/gift and I am using mine as a bookmark. The balloon banner was also a special touch and those are from Oh Happy Day! Once you check out Oh Happy Day, you are going to see that the balloon possibilities are endless.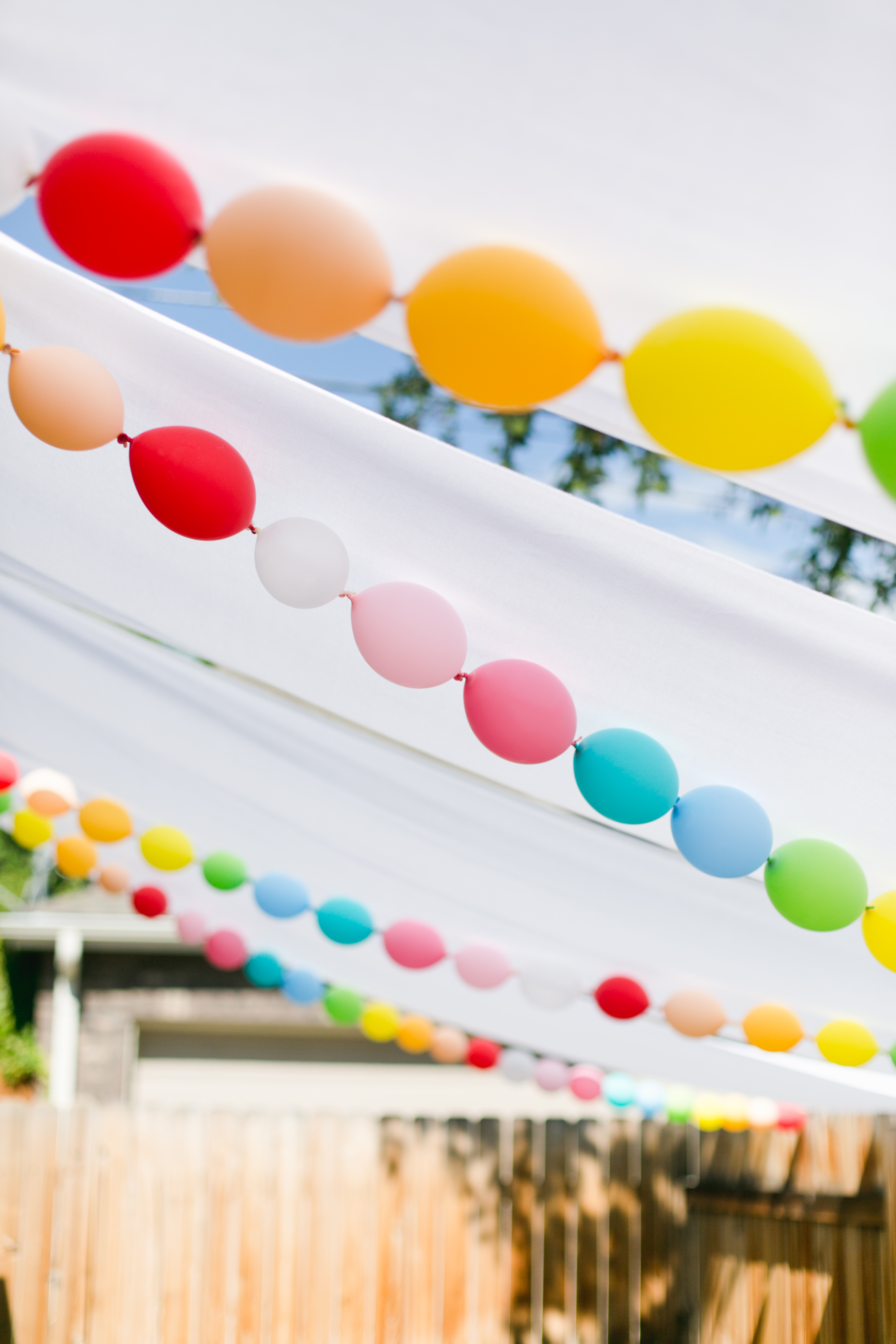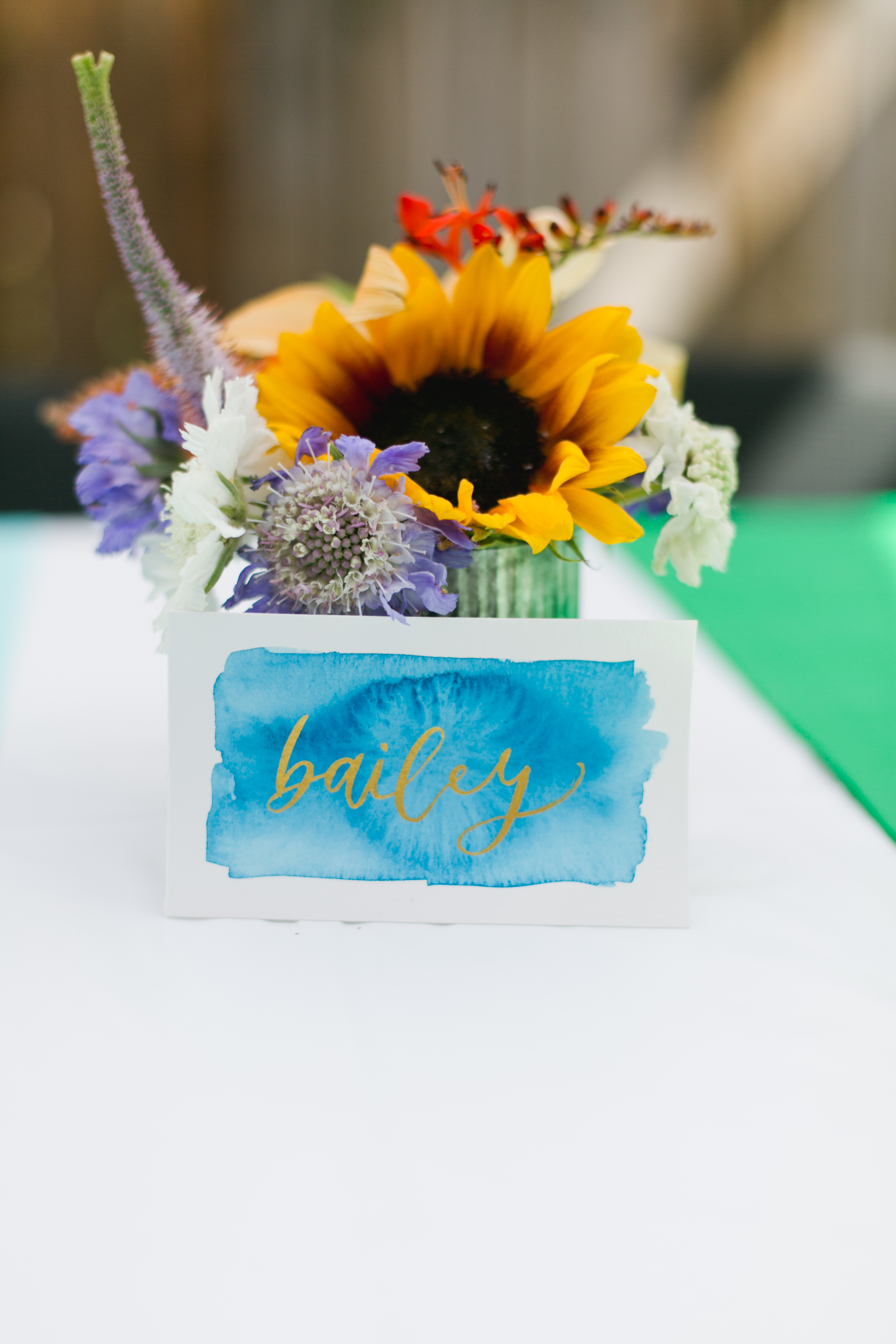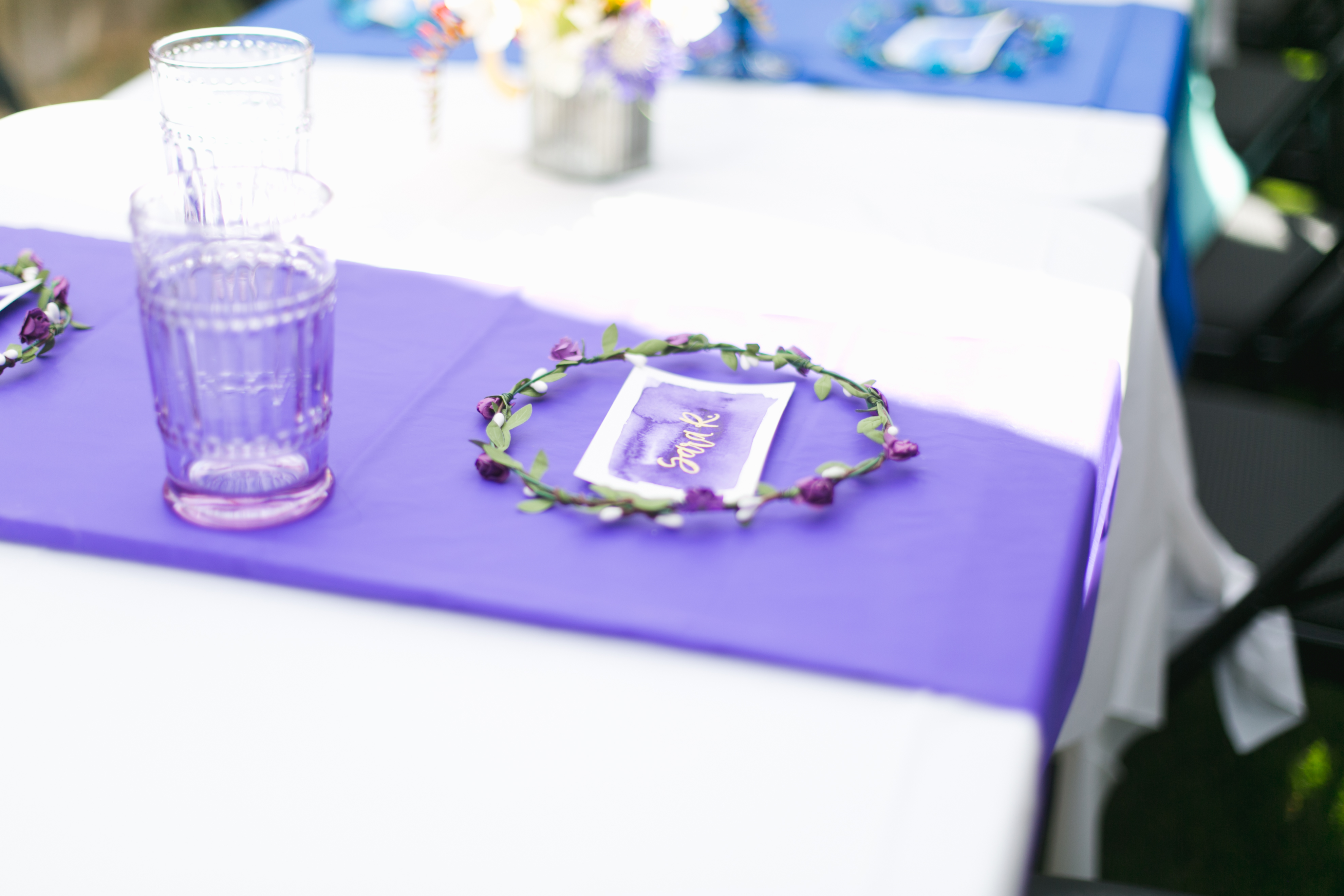 Something I really wanted to have for my birthday was a flower crown but I didn't want to be the only one. So I logged onto Amazon.com and searched floral crowns and found a package that had some in every color. PERFECT. I loved seeing my friends feeling extra glamorous and whimsical with their color coordinated crowns. Also, I color coordinated the drinking glasses as best as possible (it was really difficult to find red and orange). Some of the glasses we had for years because I love mixing and matching colors for dinner parties. Other glasses, I collected at Target and World Market. They both have a great colorful selection. I love that the glasses are all different shapes, sizes, designs and color!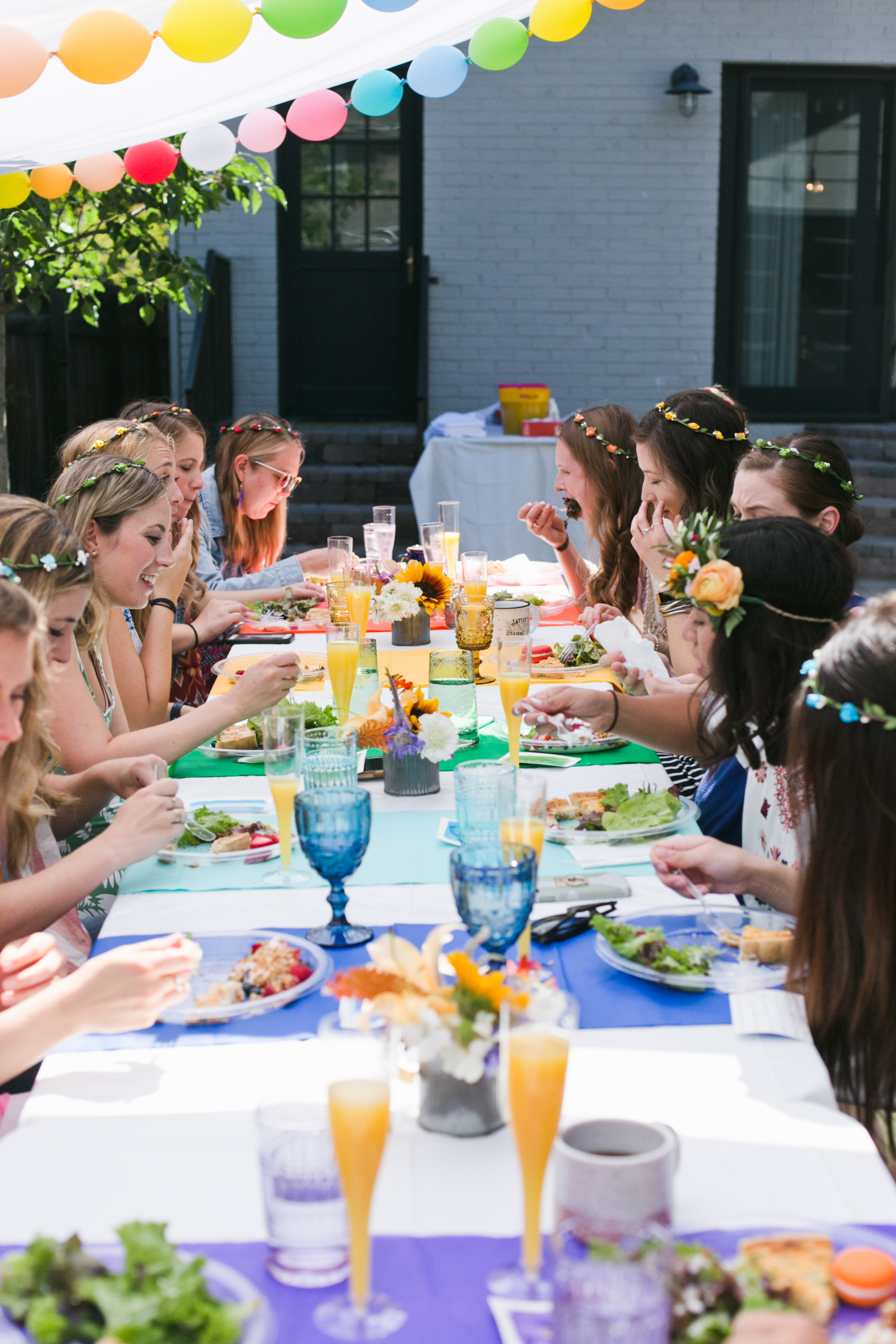 Two things to make a party memorable:
Stick to your theme. I want every touch to be reminiscent of the theme because it really makes me people feel like they are being transported into a special place and moment.I splurged on some macaroons for a light dessert that were bright and rainbow-esque.
Give a toast. I think if you are hosting some sort of gathering you should give a toast before the meal or main event. It gives you a chance to say thank you for coming, provide instructions for "the next activity" and to add any other little celebratory comments you want your guests to know.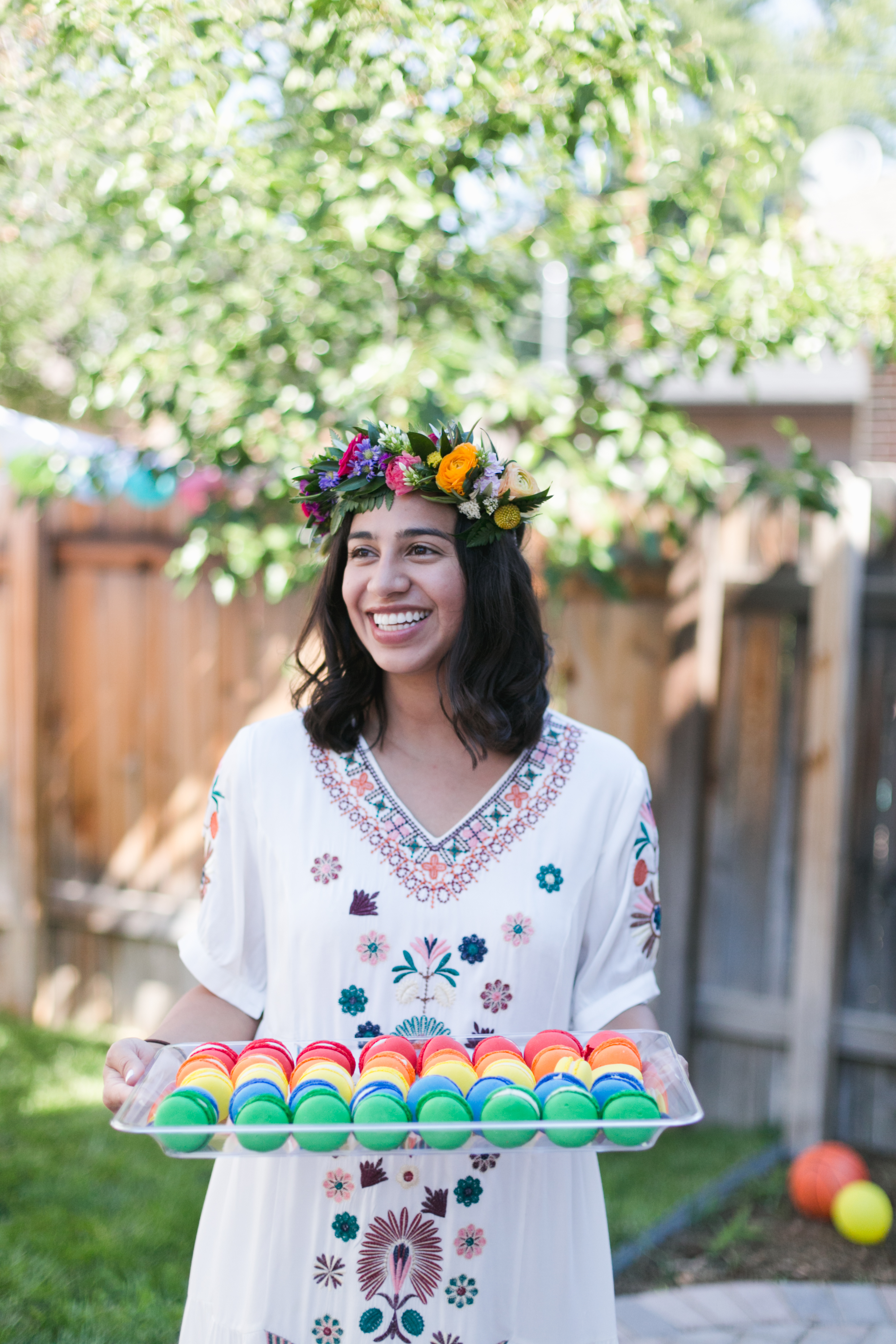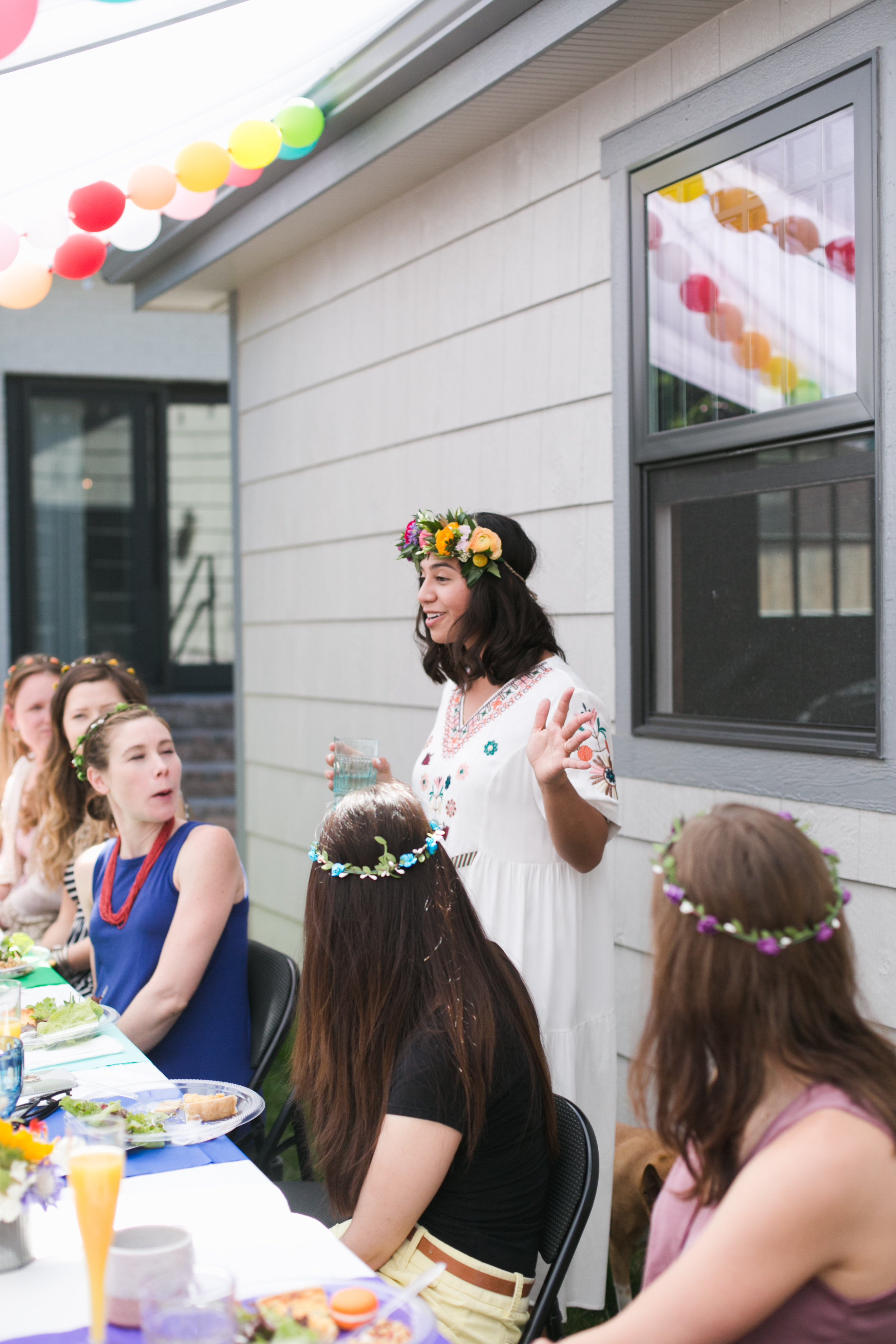 After we ate, we tie-dyed kitchen towels. I found a lady who sold flower sack towels in bulk and then bought some dye. Kept it simple with just three color options. If you have never tie dyed before, Rit Dye has a ton of instructions and tutorial videos!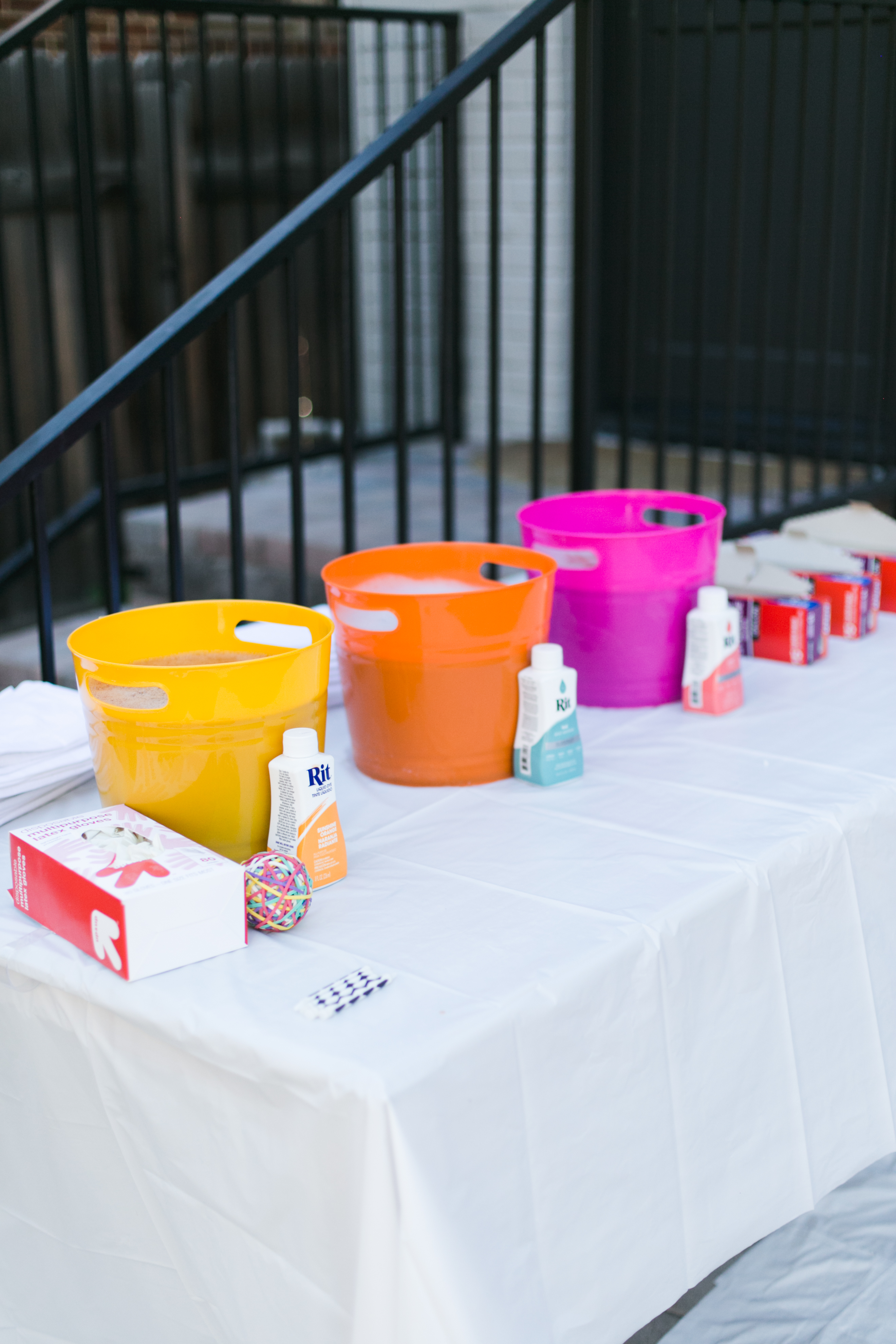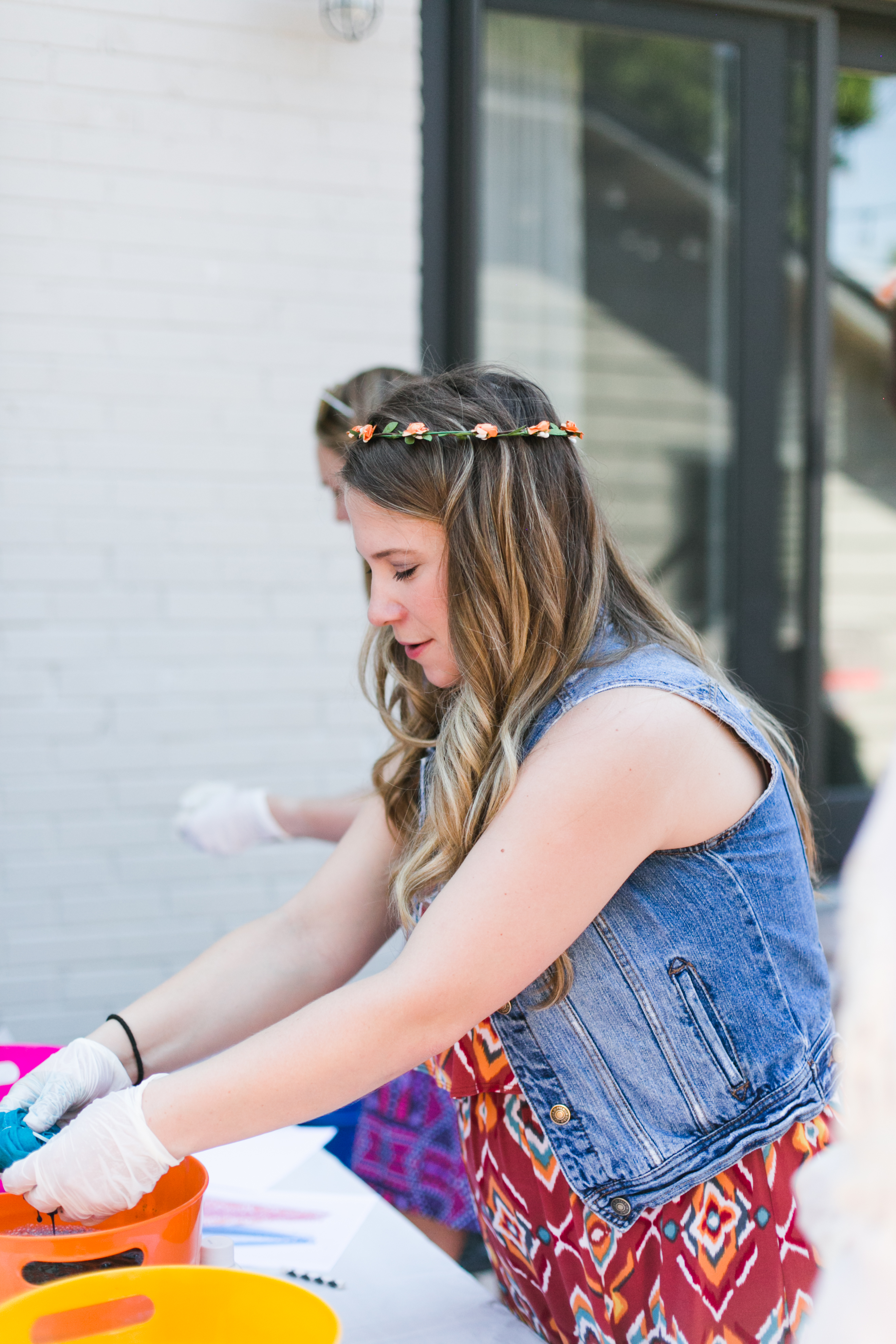 I am so loved by my friends and love celebrating them! Rainbow birthday brunch was a hit and my 28th year started off with a colorful bang!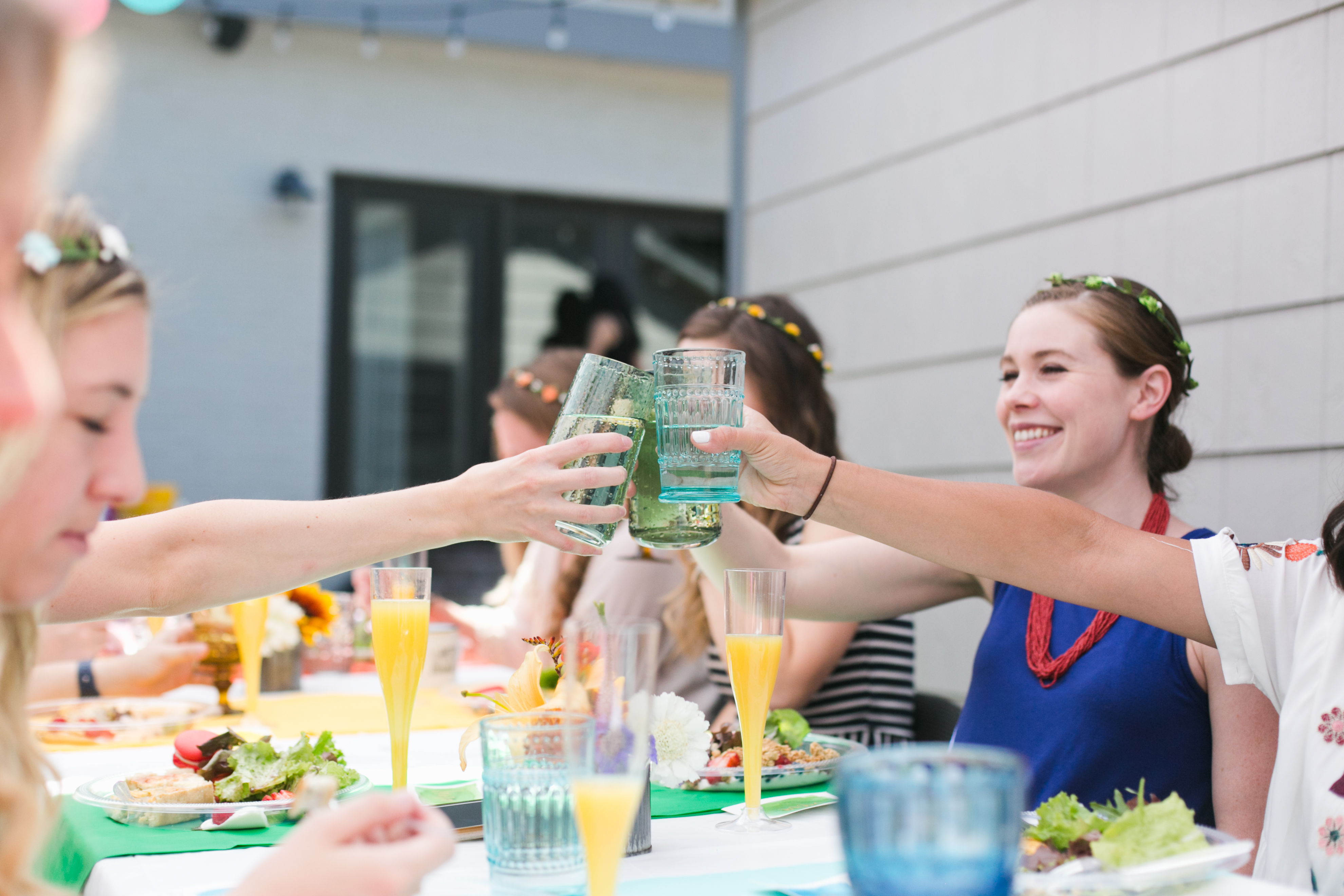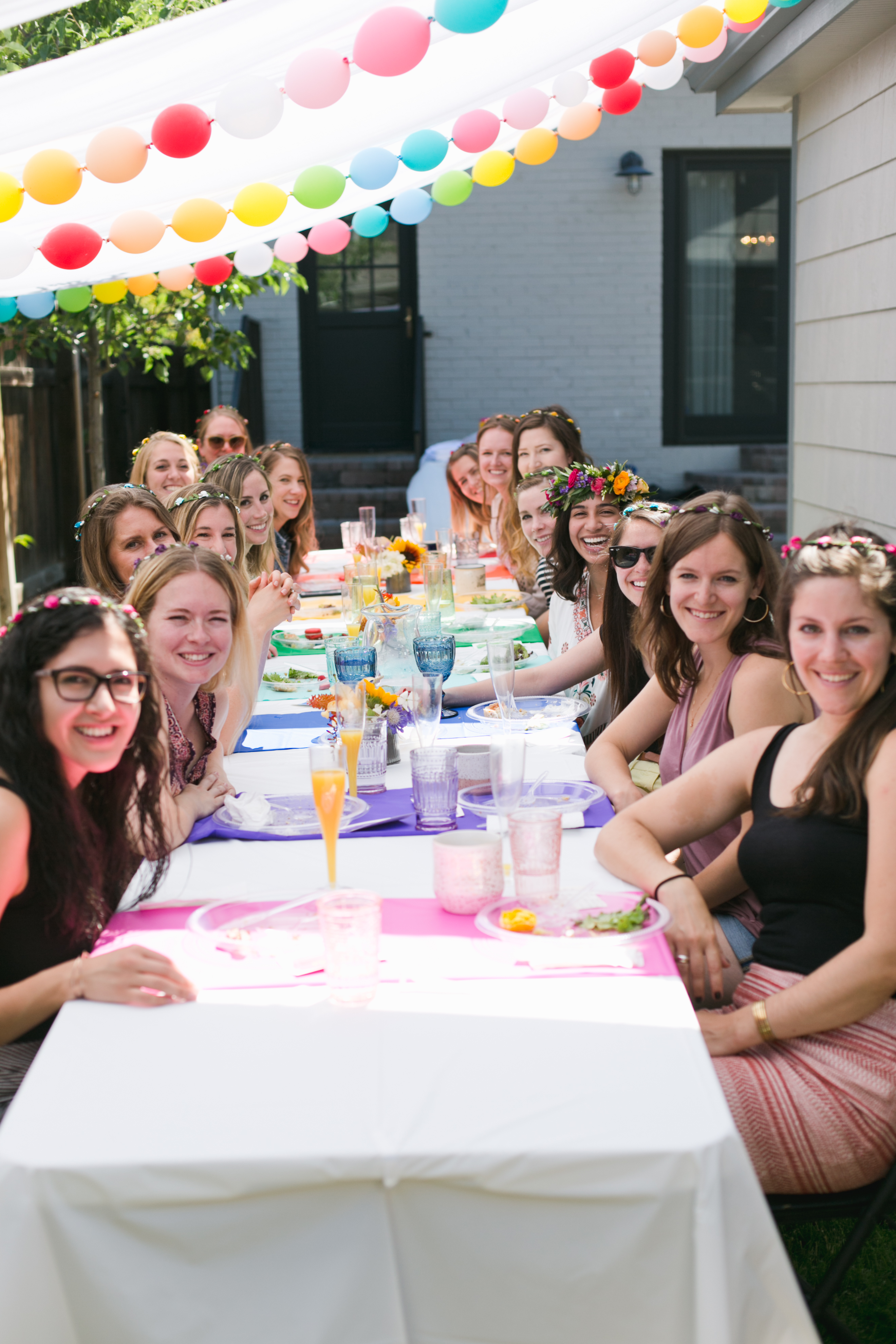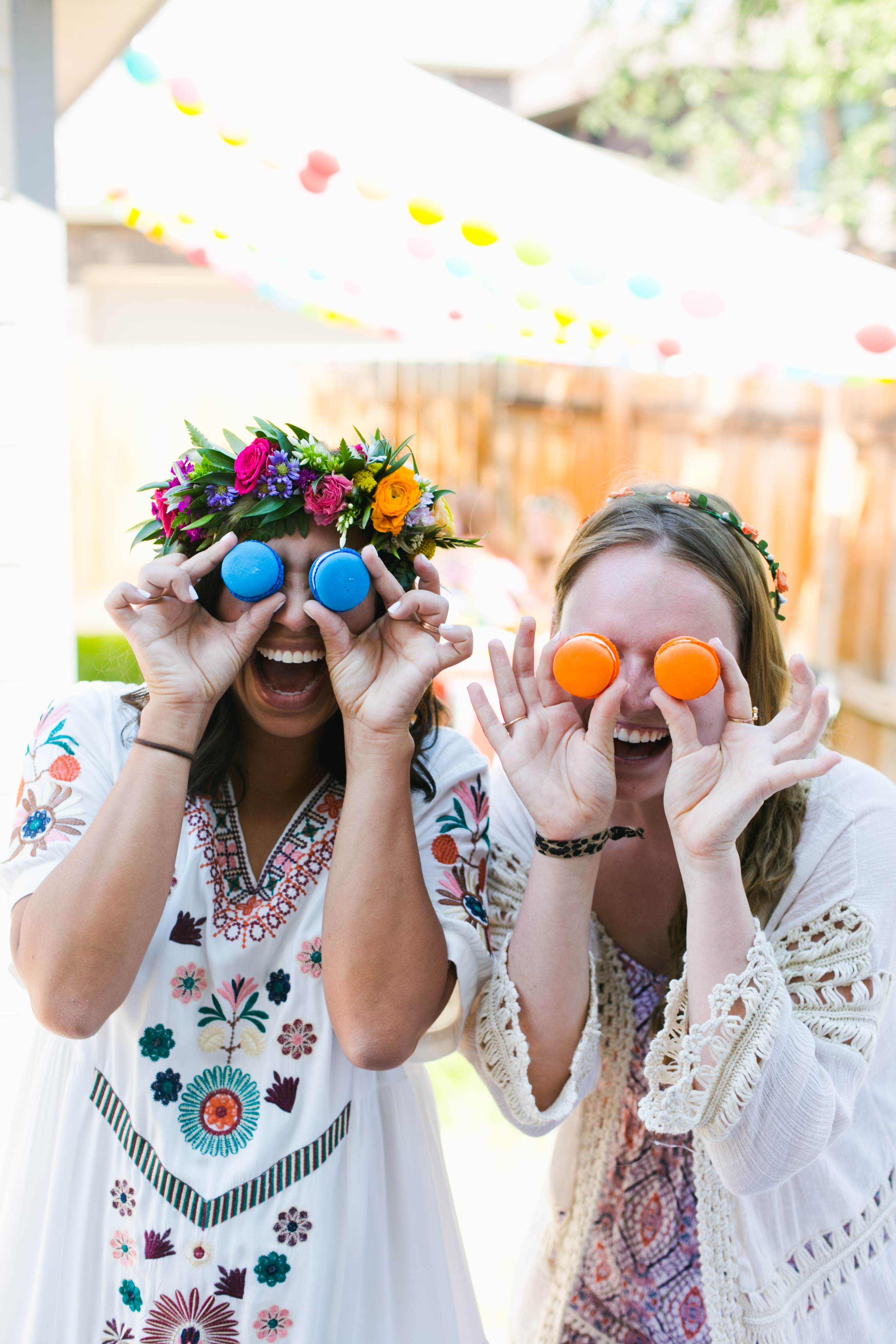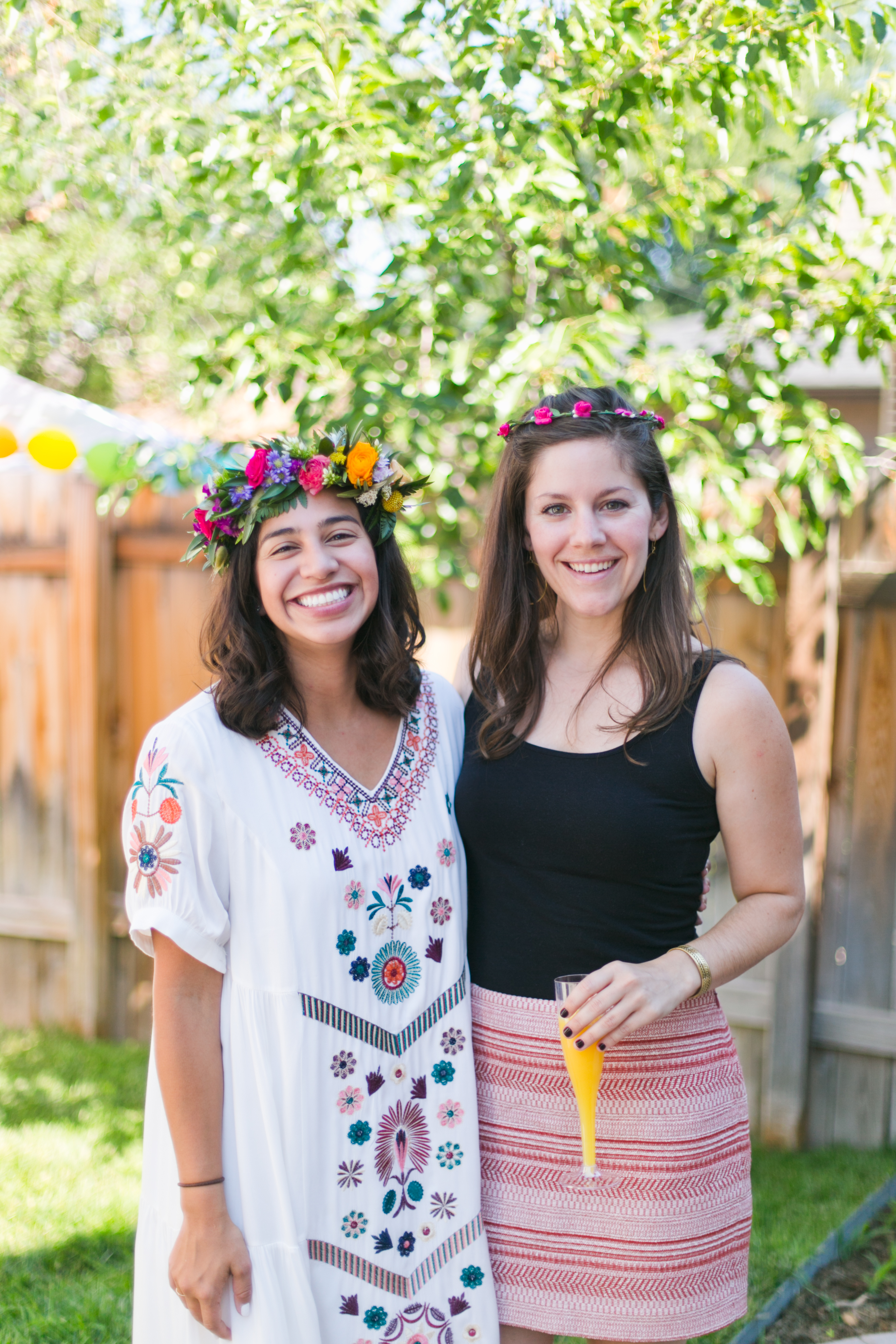 SaveSave
SaveSave
SaveSave
SaveSave