During a routine Wednesday night—quick dinner, kids in bed, followed by small group—a guy in our community confessed how worried he was about his work due to COVID. His job was dependent on people traveling and he already saw work dwindling those first few weeks of the stay-at-home order. Without needing to say it plainly, we knew this guy needed our support.
Later the next day, a girl in our small group texted us his information so we could send money if we felt led. We all pitched in and hopefully brought a brief stint of relief to his worry about monthly payments.
This isn't the first time our community has cared for each other. When there are unforeseen car payments our group pitches in to cover the cost. When someone is struggling with mental health, there are people willing to pray at any hour of the day. After we had our second baby, I did not cook a single meal for a month due to homemade meals.
This community-minded care is also known as collective care.
Collective care…
"…Refers to seeing members' well-being—particularly their emotional health- as a shared responsibility of the group rather than the lone task of an individual." –Rushida Mehreen and David Gray-Donald
This is the exact opposite of our culture's popularly touted interest in self-care. Self-care has its own value, but when it overshadows collective care it becomes dangerously ineffective.
We practice self-care so we can fill up our tank to pour ourselves back into our communities.
We recharge, read our Bibles, take walks, and enjoy a slow meal followed by our favorite tv show in our sweats. Admit it, we all do it! Whatever may be lifegiving to you as an individual is one way you might care for yourself.
But if our interest ends with us, then we have misunderstood the effect of our care. Caring for others is a direct representation of Christ's humility and servant-mindedness—we bear the burdens of our community, forging a bond that makes people more like family than friends.
Check in on your friends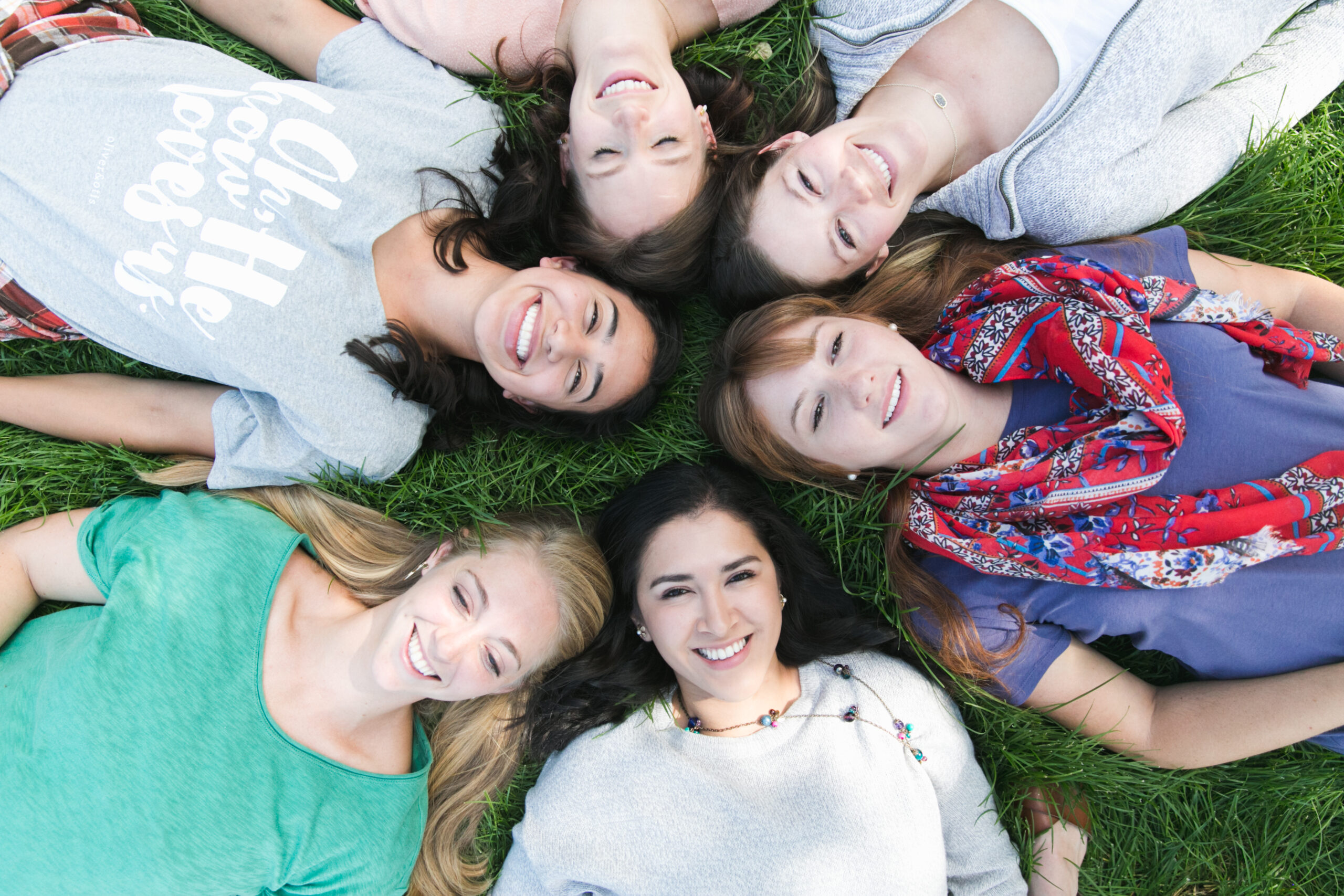 As a small group leader, I am constantly asking myself, how am I caring for the individuals in my group? How are we, collectively looking out for each other? Is there anyone who needs help that isn't voicing it?
"Love your neighbor as yourself." (Matt.22:39).
The emphasis does not demote your self-worth or value, but it promotes caring for others as much as you care for your own well-being. Both self-care and collective care are needed for communities to thrive.
A few ways you can move towards collective care:
Check in on your friends – make sure you are regularly asking questions about your friend's mental and spiritual health? If they have mentioned a hardship, follow up with them.
Support them- monetarily or physically, show up for your friends when they need you.
Use your words wisely- prayer or written word, encourage people often
Check in on the people who may be on the "outside of the circle" – they may not be the first person you call to hang out, but they are still a part of your community. Don't let the quiet person or the
"unpopular" person get overlooked. They may need you more than you think.
And remember that your personal care is not your burden to bear alone. Ask for help when you need it.
Crisis will always highlight our need for collective care
I think now more than ever we have to look beyond ourselves to see how the people around us are being cared for.
COVID has brought up so many fears and insecurities; we need each other to remain strong and grounded.
The ongoing protests for black equality continue to remind us how far we are from caring for others more than ourselves.
All the harsh words thrown at one another in the media makes us feel rotten and scared for the unity of our country.
Self-care isn't always enough to help us make it through tough things. We need each other.
"Two are better than one, because they have a good reward for their toil. For if they fall, one will lift up his fellow. But woe to him who is alone when he falls and has not another to lift him up! Again, if two lie together, they keep warm, but how can one keep warm alone? And though a man might prevail against one who is alone, two will withstand him—a threefold cord is not quickly broken." – Ecclesiastes 4:9-12
Godly unity is a battlefield.
We fight against our tendency to only think about ourselves.
We protect our neighbor's mental and spiritual health.
We champion one another in faith.
We stand beside each other as we learn how to work through our differences.
These are our sisters and brothers, spiritual mothers and fathers we are talking about! Our communities' care is a shared responsibility. What part will you play?