Recommending books may be my love language!
So, I decided to create a monthly blog that recounts some of my favorite books. My hope is that you will find something you can pick up and get lost in. Here is my April 2021 favorite books recap just for you, my fellow book fiend!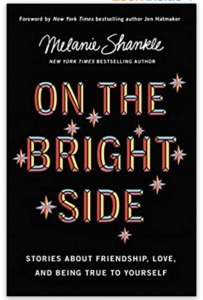 Melanie Shankle is a hoot! I actually burst out laughing as I read her relatable stories and then ask Tim if I can read them to him out loud. She is full of funny but also full of heart. Having read a variety of her books on motherhood, faith, marriage and friendship, this book felt like an addition to her journey in all of the above. She feels like a mentor, a few steps ahead of me in life and her stories were encouraging, challenging and eye-opening.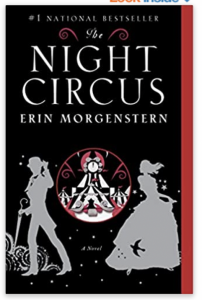 This book is full of magic and love and mystery! I was hooked from the very first chapter! I think the summary is better than I could explain it so pasting below:
The circus arrives without warning. No announcements precede it. It is simply there, when yesterday it was not. Within the black-and-white striped canvas tents is an utterly unique experience full of breathtaking amazements. It is called Le Cirque des Rêves, and it is only open at night.
But behind the scenes, a fierce competition is underway: a duel between two young magicians, Celia and Marco, who have been trained since childhood expressly for this purpose by their mercurial instructors. Unbeknownst to them both, this is a game in which only one can be left standing. Despite the high stakes, Celia and Marco soon tumble headfirst into love, setting off a domino effect of dangerous consequences, and leaving the lives of everyone, from the performers to the patrons, hanging in the balance.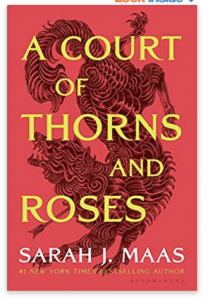 This is a four book series that is addicting! It is "new age" where humans meet magical realms. Feyre, a poor human, breaks a magical law and is taken back to one of the kingdoms. There she learns all about the tales she had heard growing up and decides to make the best of her situation. This was like beauty and the beast except beauty is a bit of a warrior! I do have to give a warning that this is an adult romance book so there are sex scenes. You can skip over them like I do but if that is a trigger for you, then this might not be the right fit for you.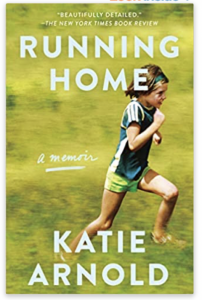 This memoir is written by a journalist turned ultra marathon runner. As her father's health begins to fail, Katie begins running to escape the sadness. Thought, this book may sound like a dull, her writing is excellent and her tales of running are vivid and inspiring. It made me want to pick up running again.
Want more book recommendations?– Check these lists out:
Bailey's 25 Best Books of 2020
The Best Book List for Your Faith-Based Book Club