Planning a book launch party was filled with a lot of little details and help from many local vendors. The vision for the party was "friend date." I didn't want it to just be a book signing but an actual event that created an opportunity for women to gather with their friends. We were celebrating Together is a Beautiful Place but we were also celebrating the gift of friendship. I acquired the help from Jaala and Co. to help me pull off all the fun details.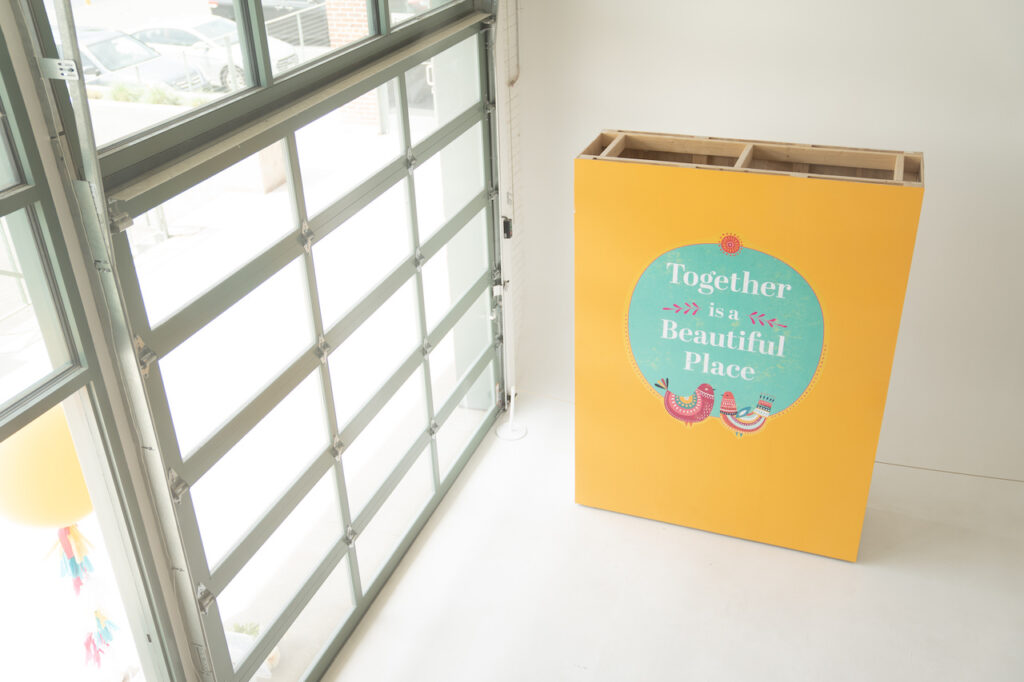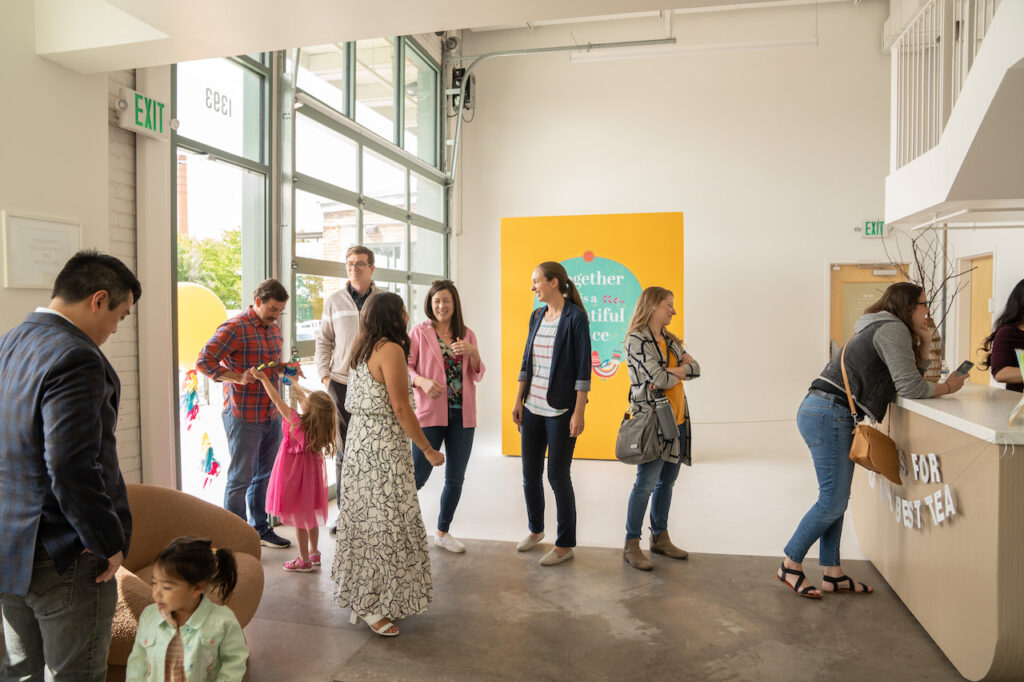 The Space + Photos
The event was hosted at Realm Denver–one of my favorite event spaces in the city. All photos by Bryn Marae Photography!
Drink and Food
We had a Boba Tea "Best-Tea" Bar for folks to grab a fun drink on their way into the event. The owner of Colorado Tea Station came and greeted folks with her bright personality.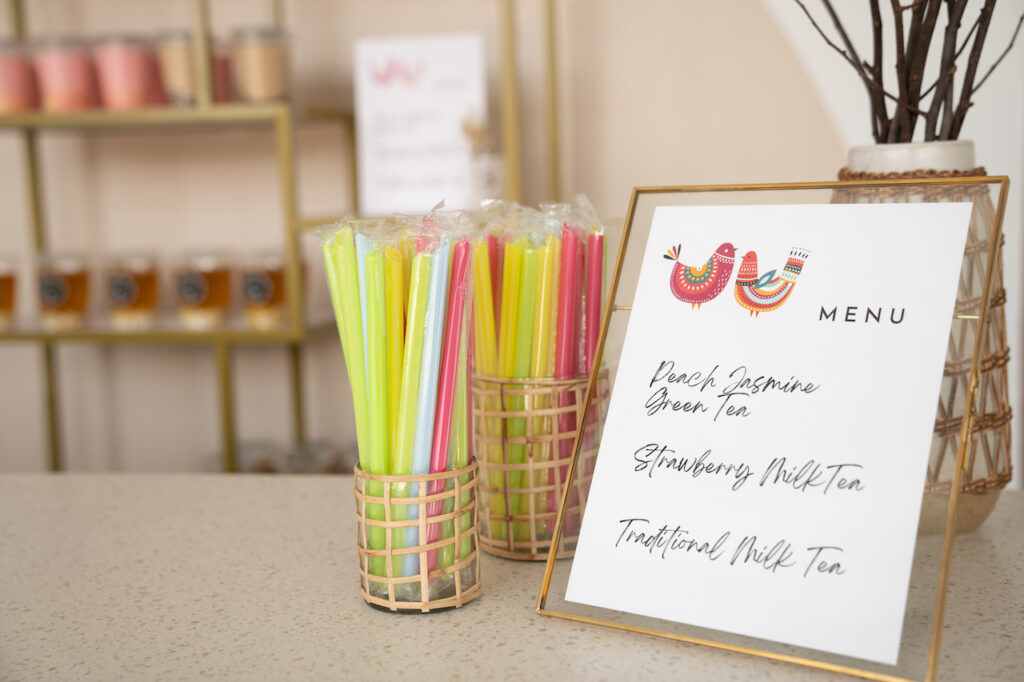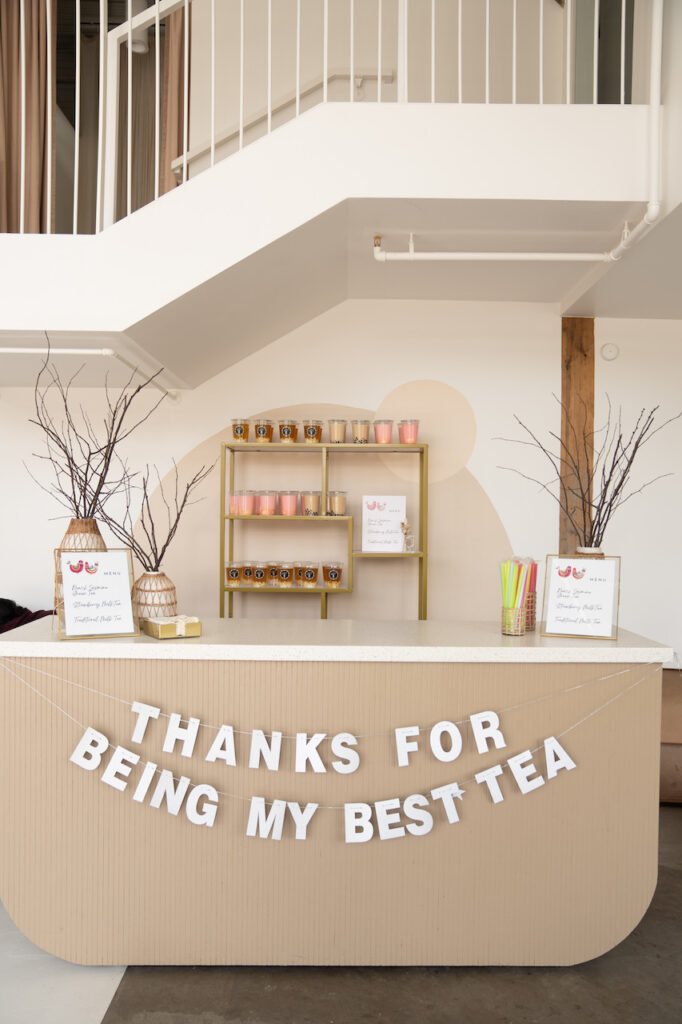 We also made sure to include lots of good bites with custom book cookies and passed plates. Launch Party Tip: Use every opportunity to include personalized details. We created napkins with three different Together is Beautiful friendship tips on them.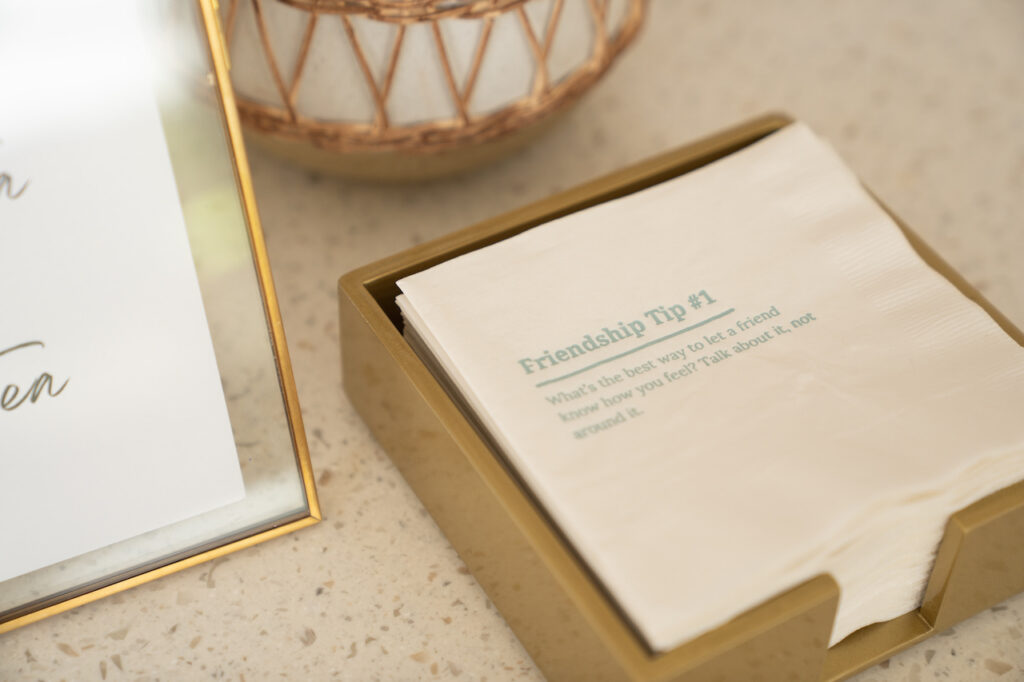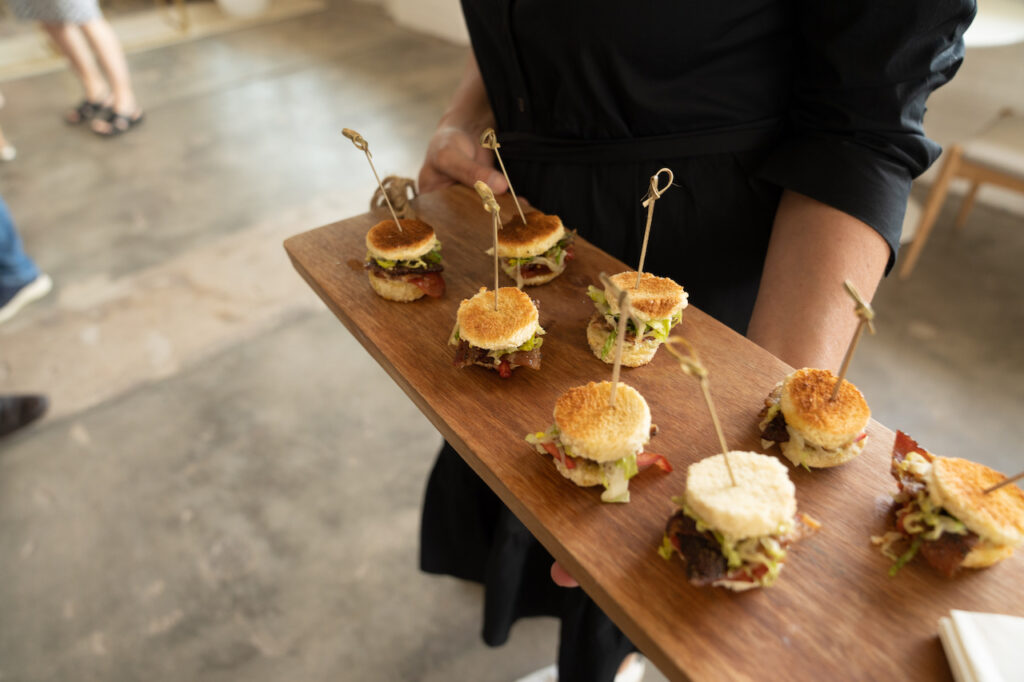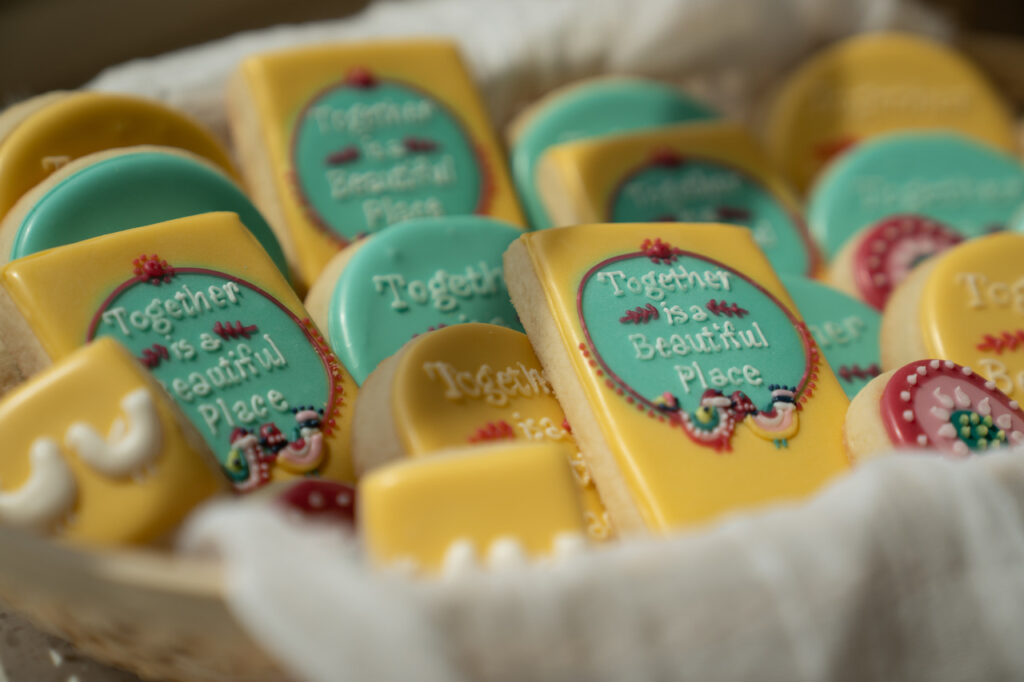 Friendship Pin Station
There was a friendship pin station: like the friendship bracelet but a pin keychain they could design and give to a friend. We found all these products on Amazon. Launch Party Tip: Have an activity that can also be a party favor.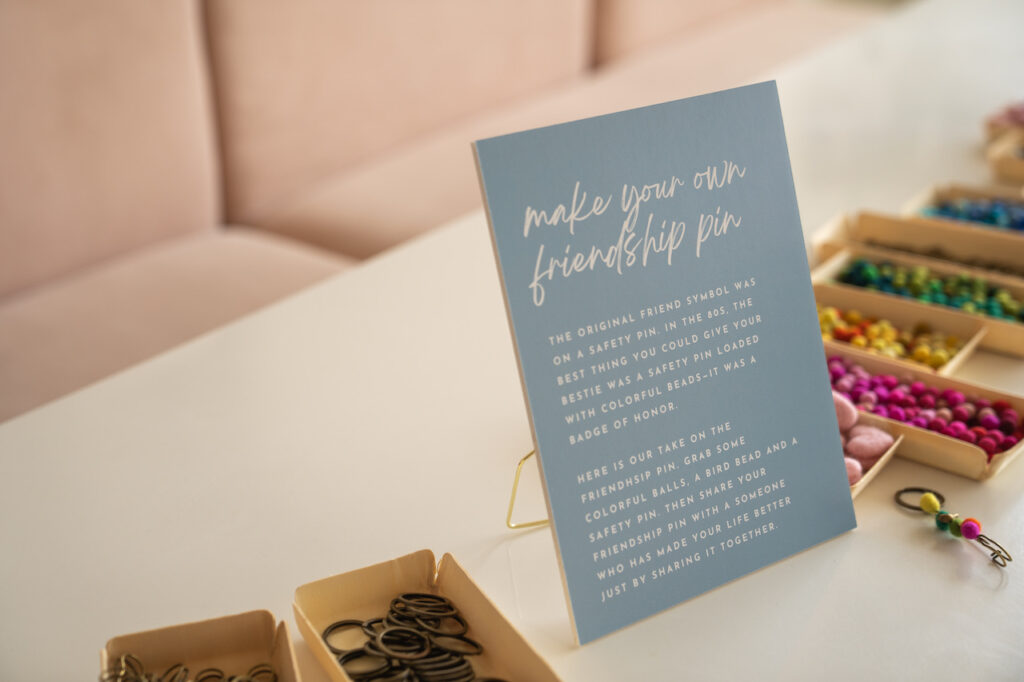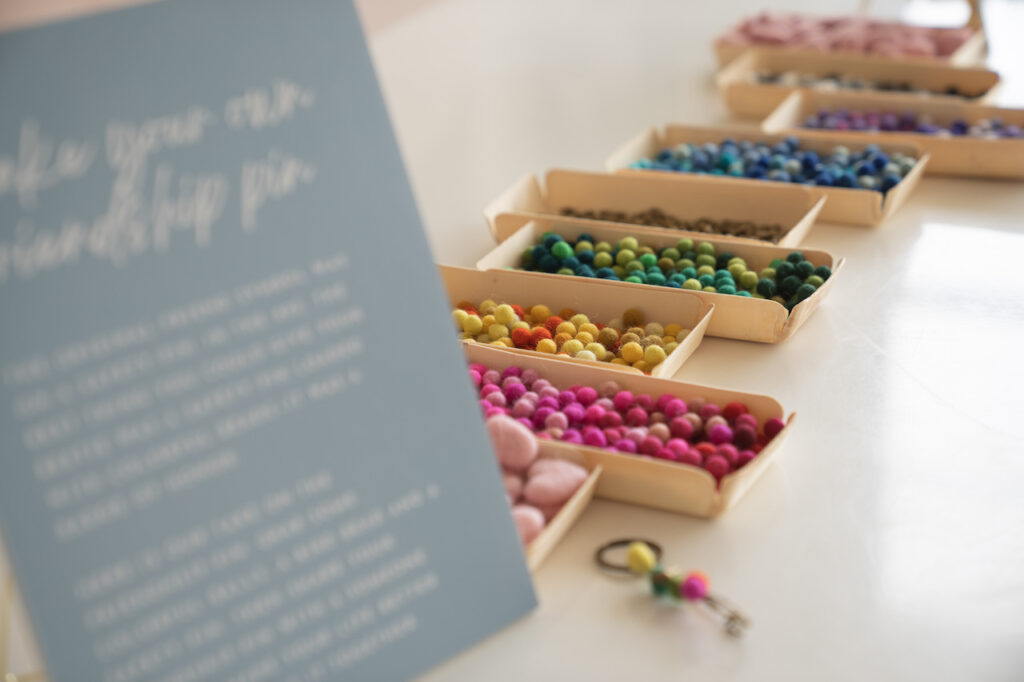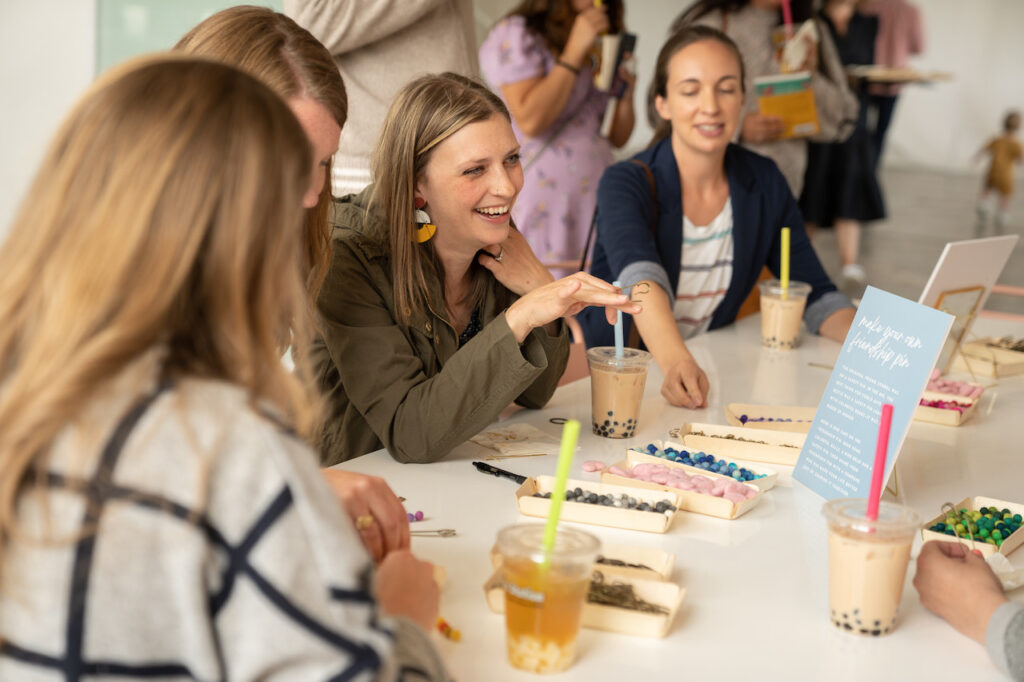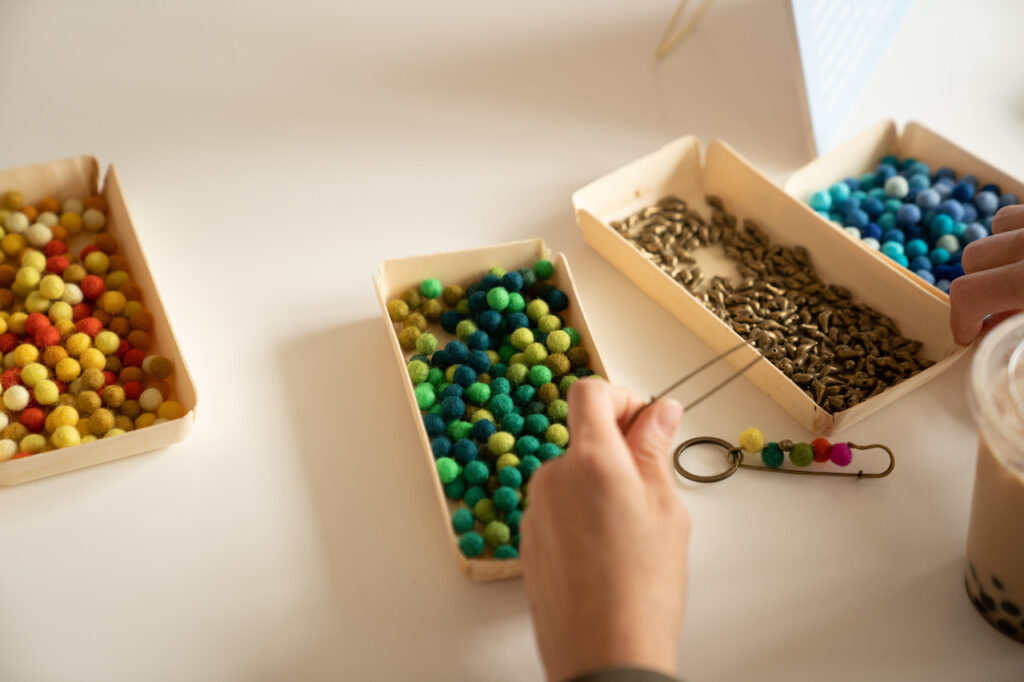 Book Table
I invited one of my favorite local boutiques, Wish Gifts Denver, to come and help sell books that day. It benefits all parties involved and takes the pressure off of the author to figure out sales during the event. The table included: books, exclusive book launch merchandise and personalized bookmarks.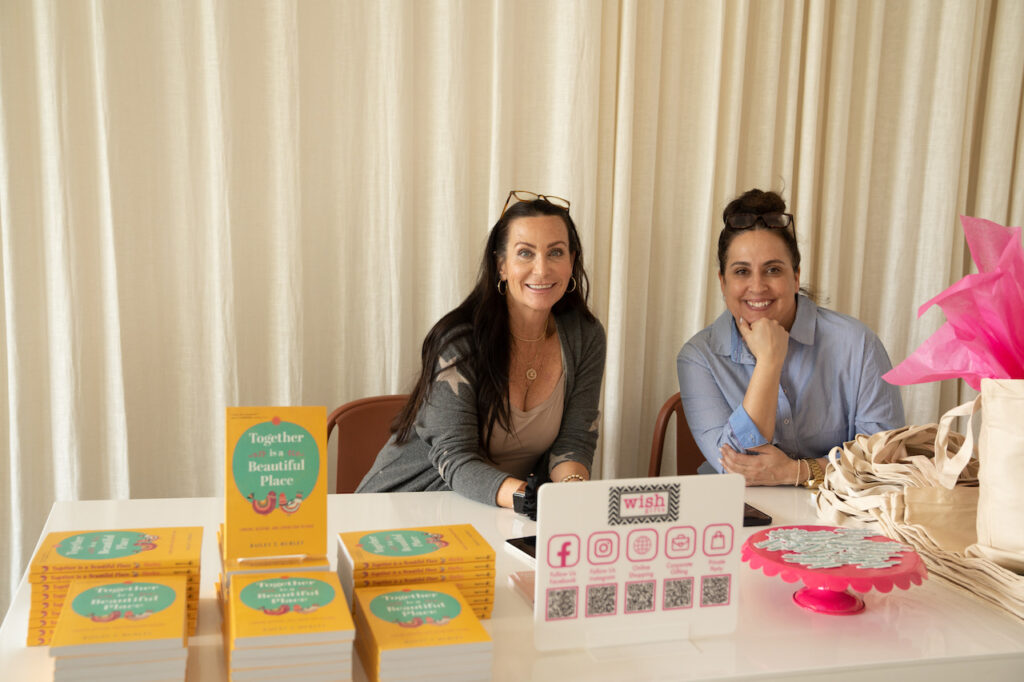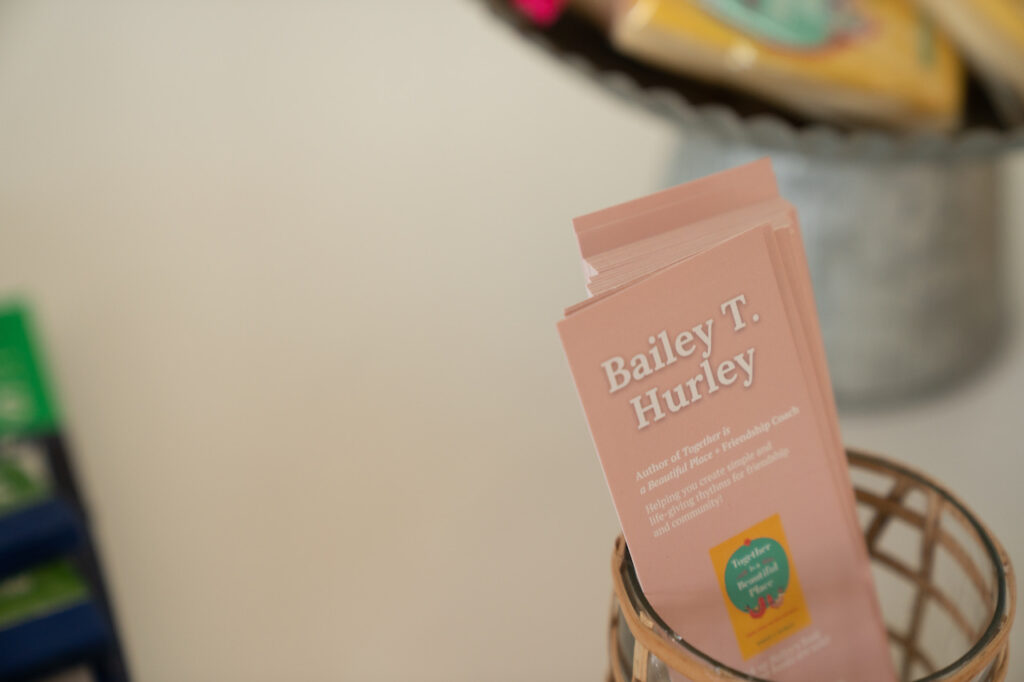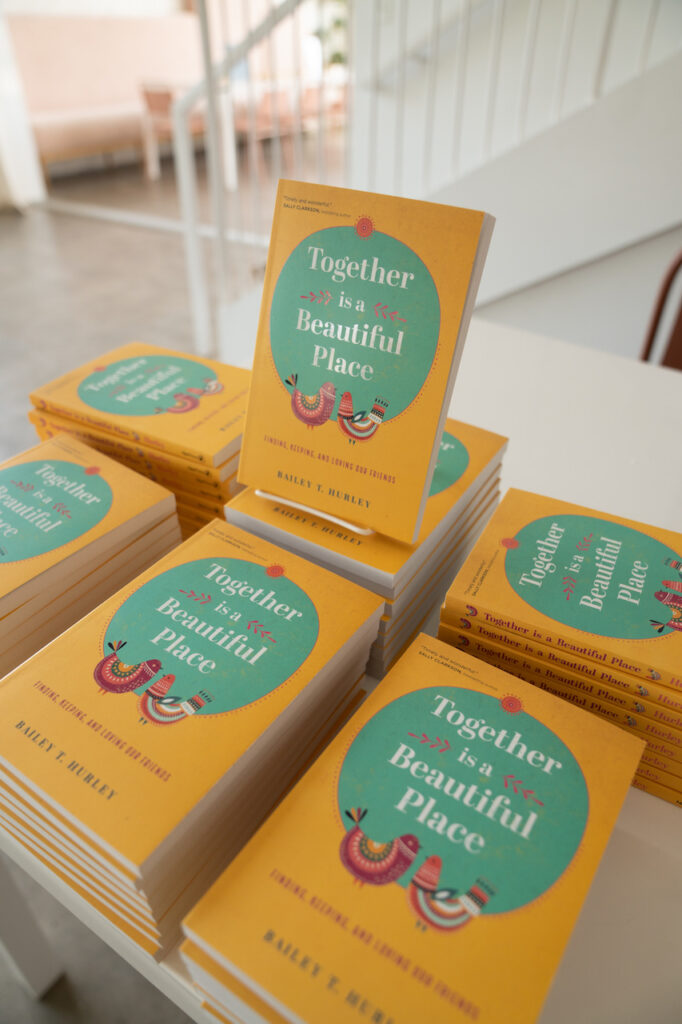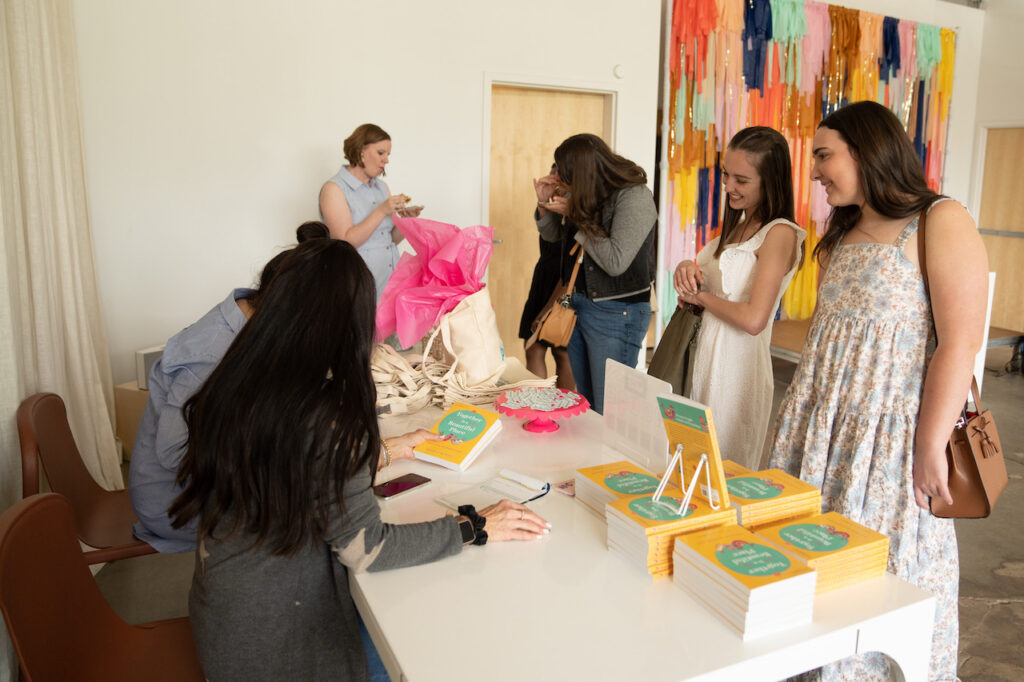 Photo Station
A photo booth is always a great way to capture memories of the event. Each photo strip was personalized with the book colors and title. I had the light-up sign customized and it was certainly one of my favorite parts of the afternoon.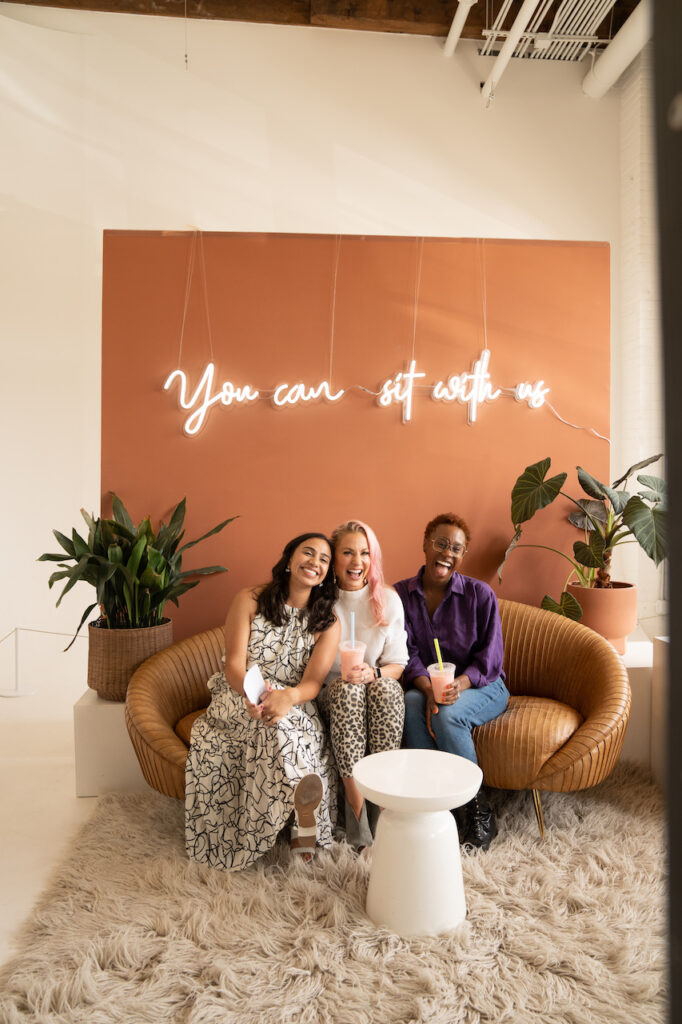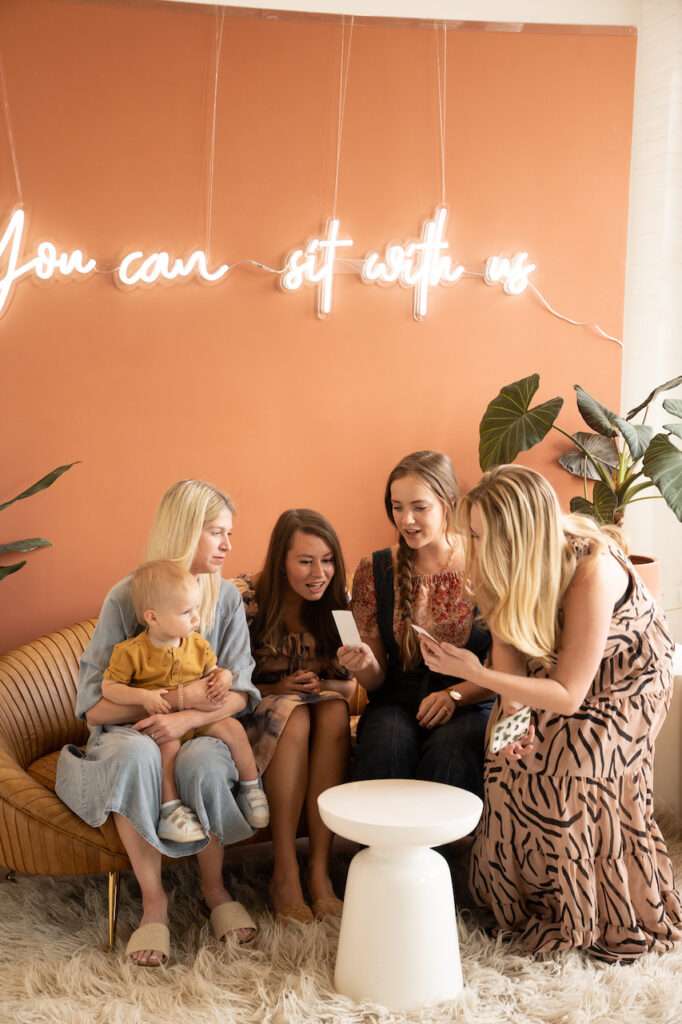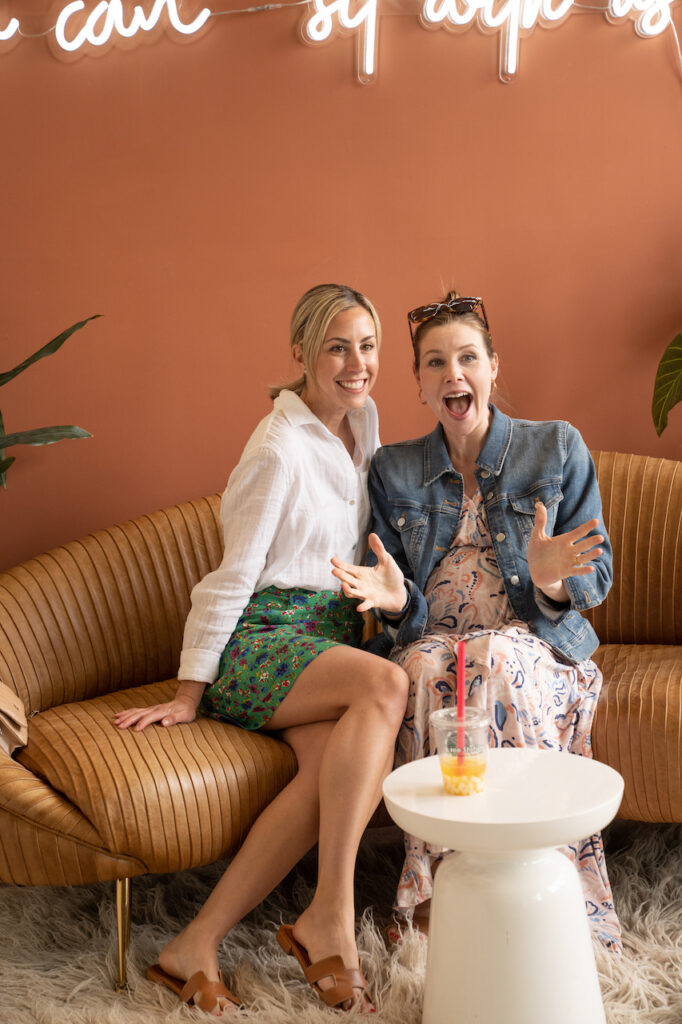 The Speeches
My husband did the introductions and invited me on stage to share my heart behind the book. This was my favorite moment because it gave me a chance to share how much friendship meant to me, say thank you, and mark the moment with my people.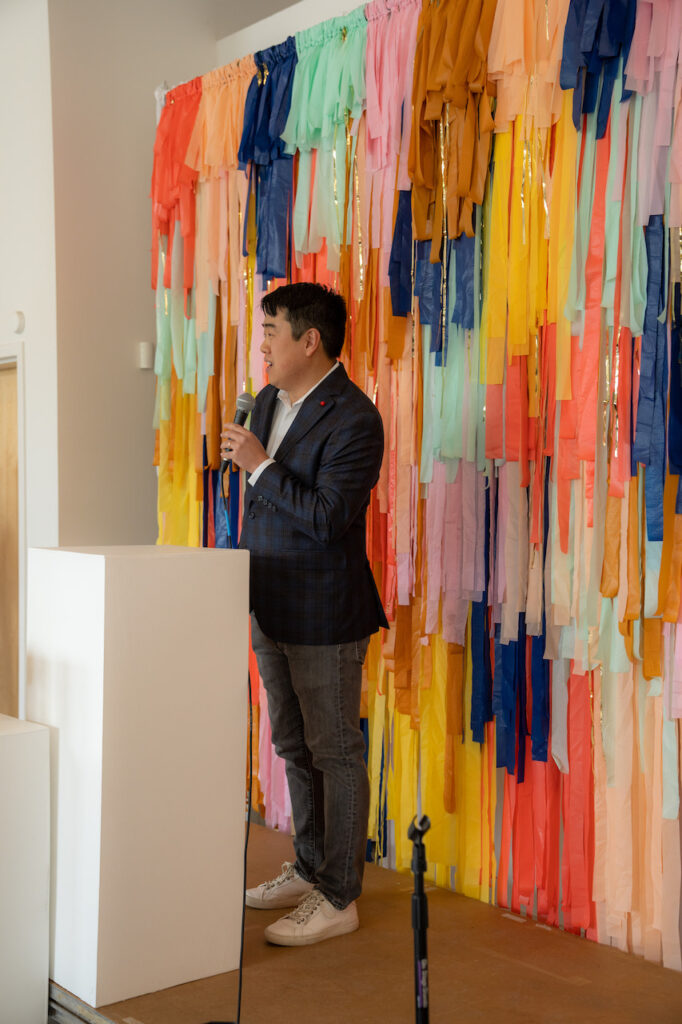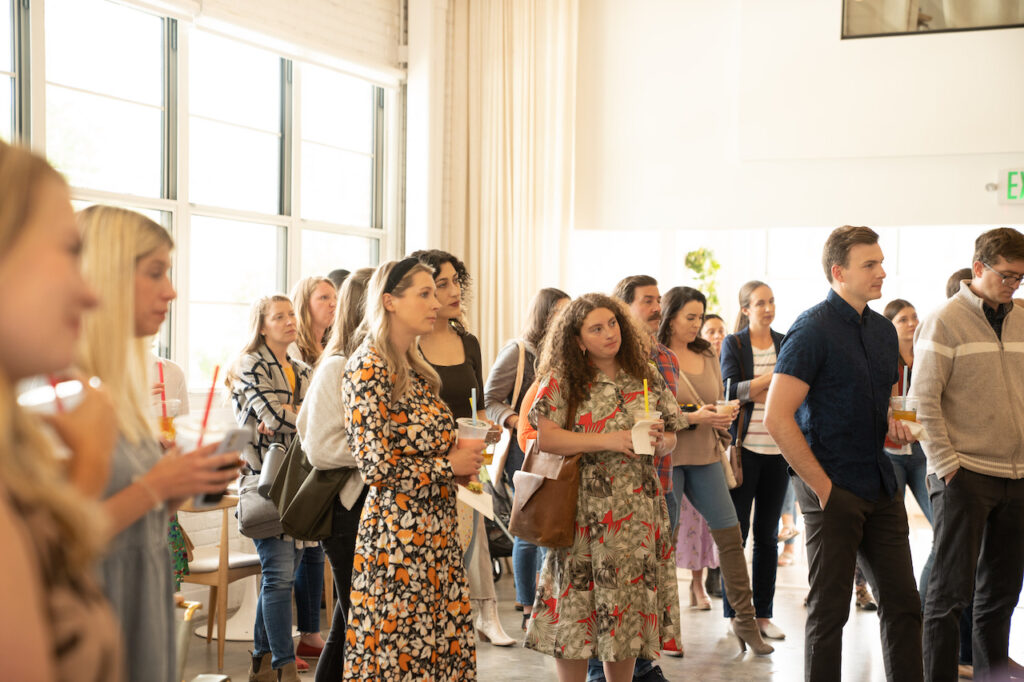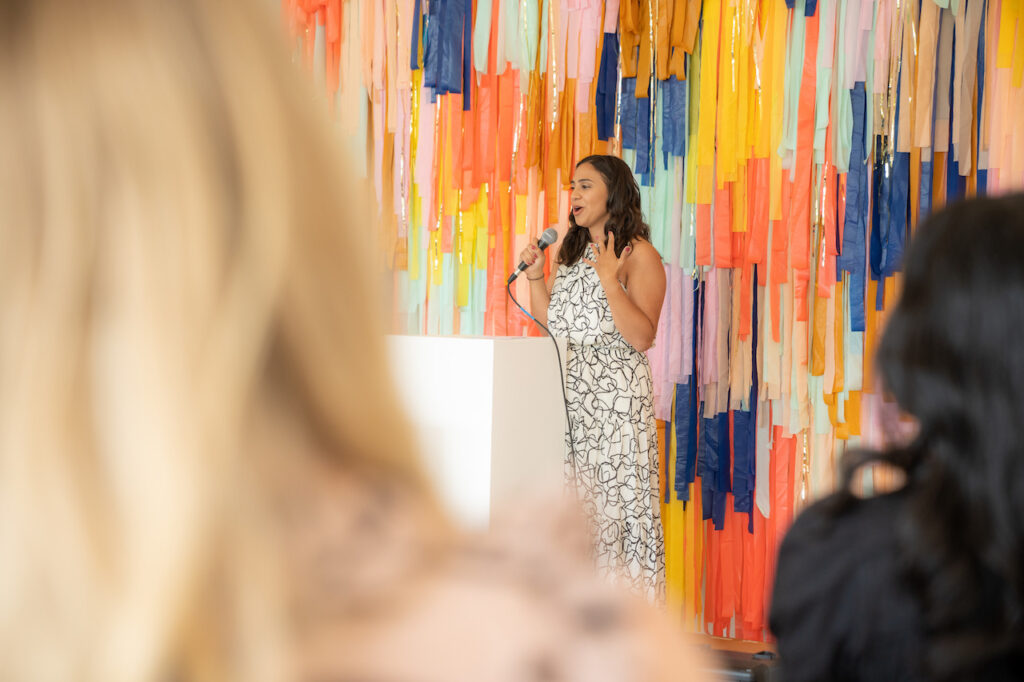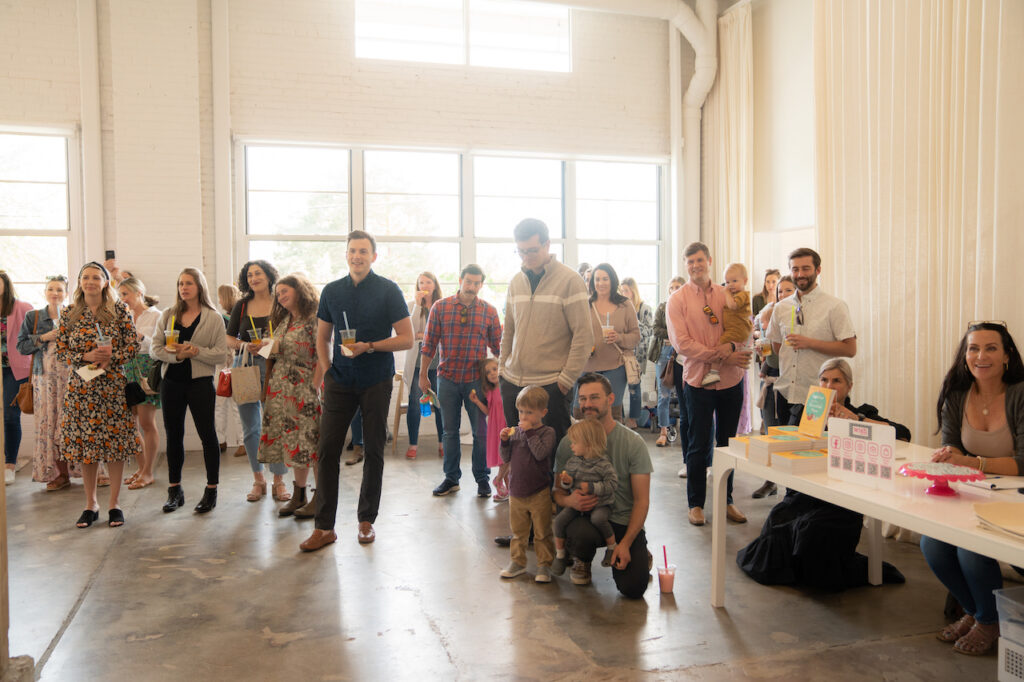 Book Signing
Launch Party Tip: Leave plenty of time to greet your guests, sign books and snap a quick photo. I found this fun book themed backdrop on Etsy.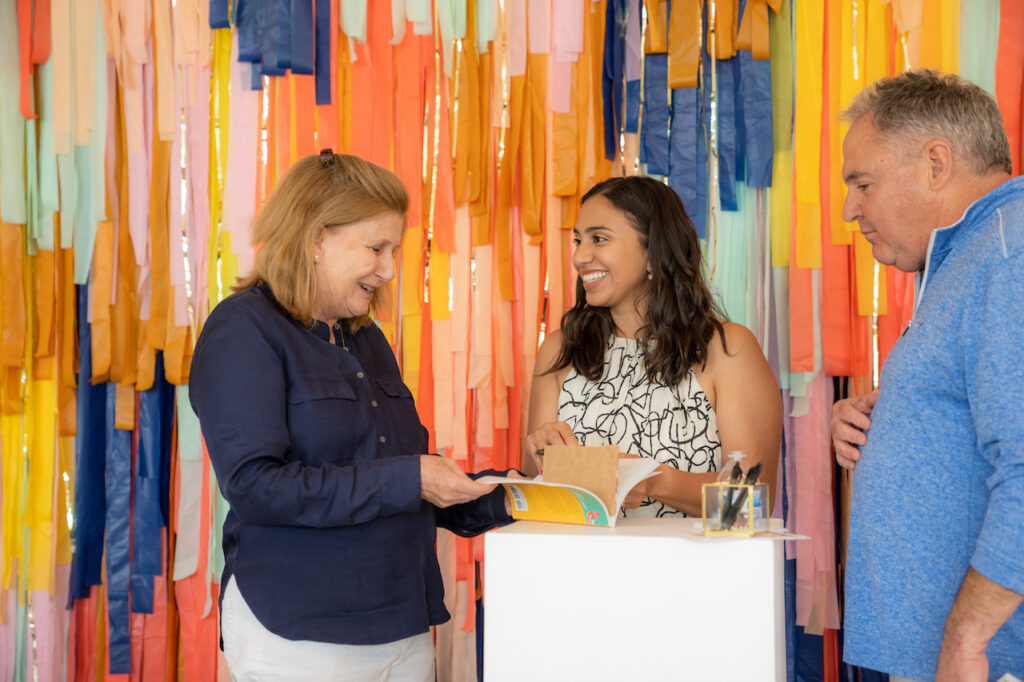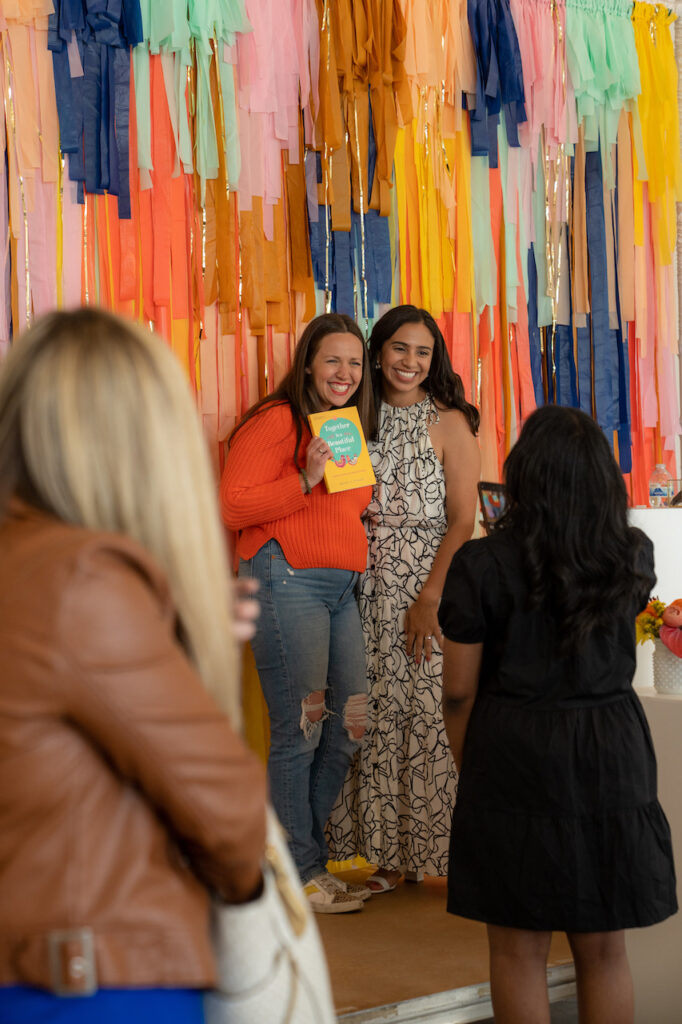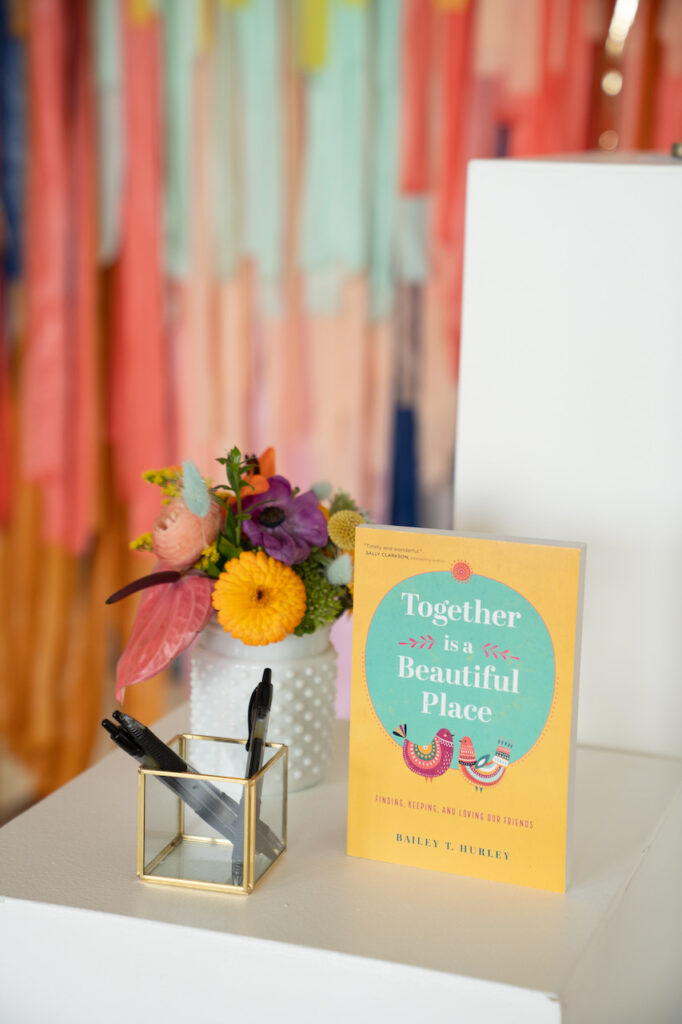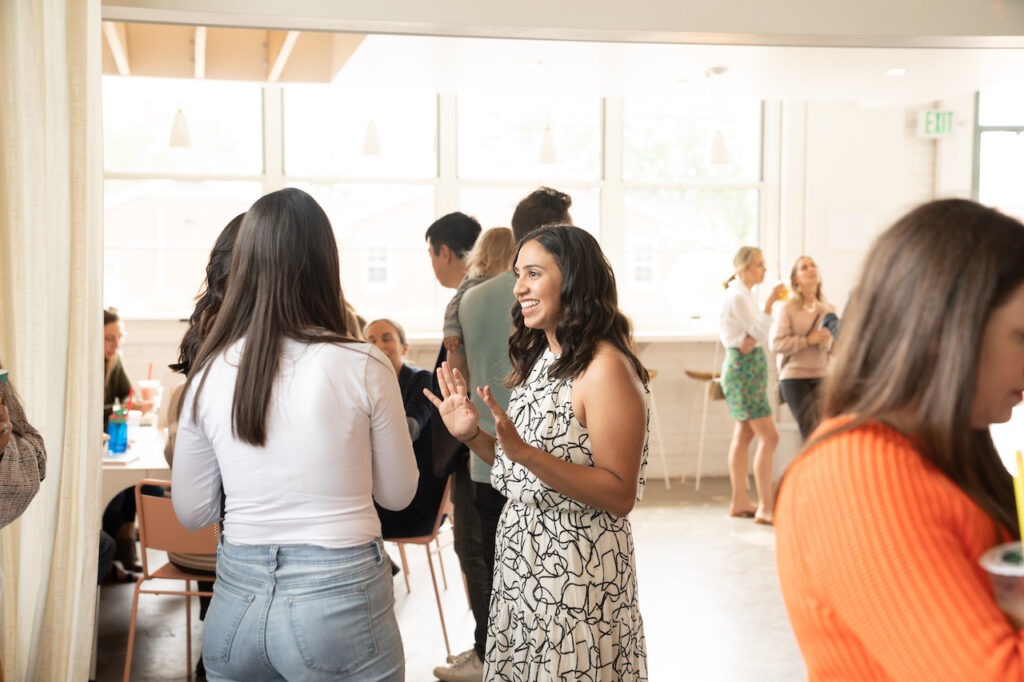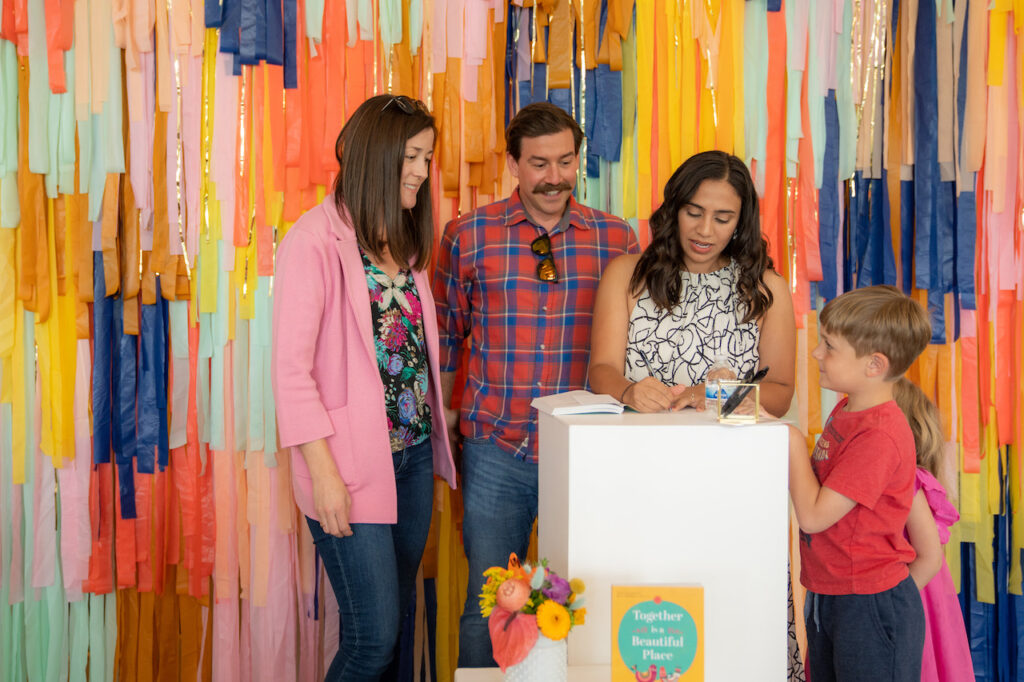 Invite the Special People
My interns were able to fly in and celebrate the day with me as well, as my publisher and editor.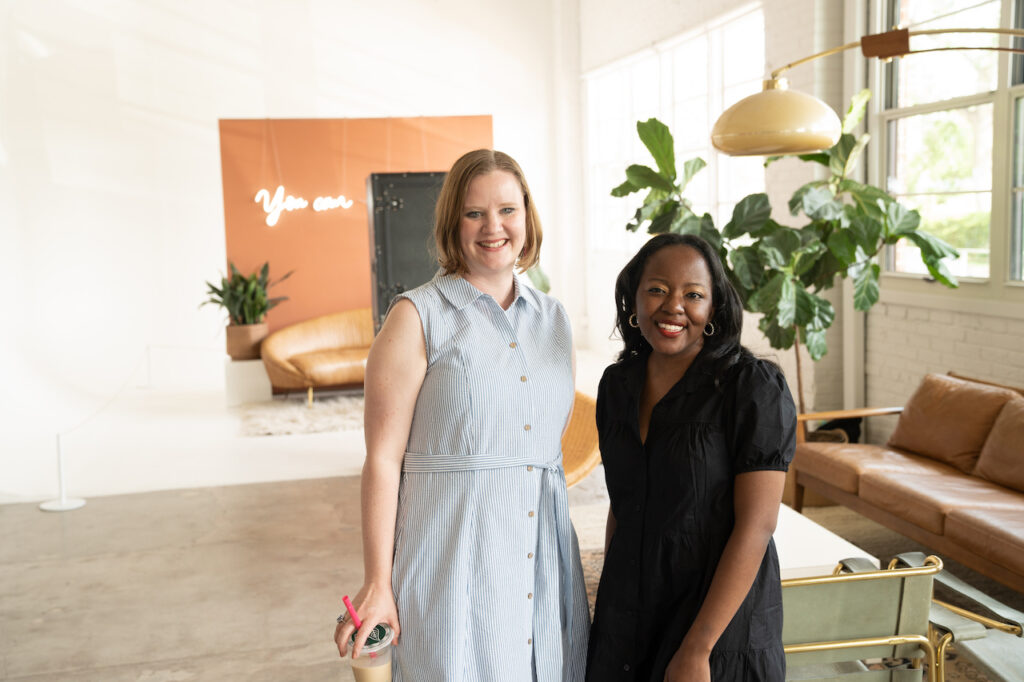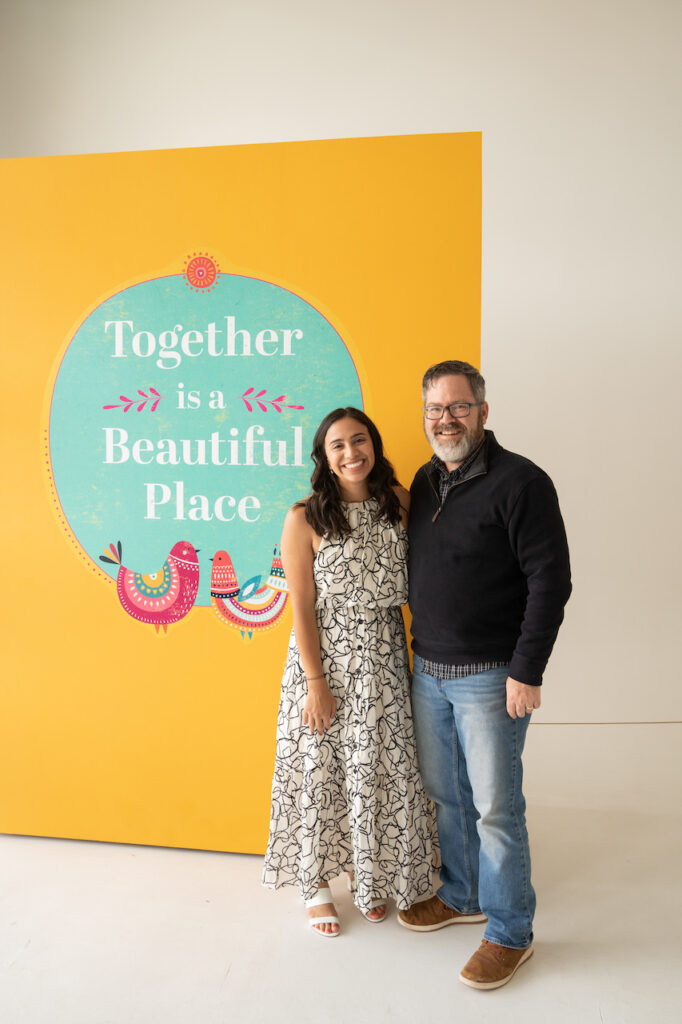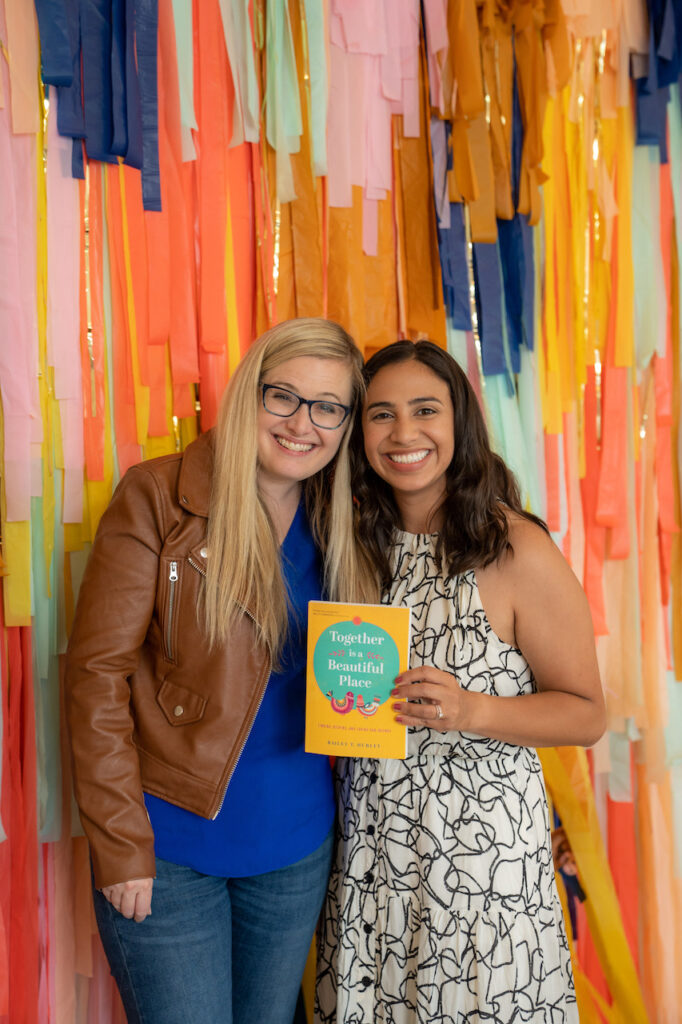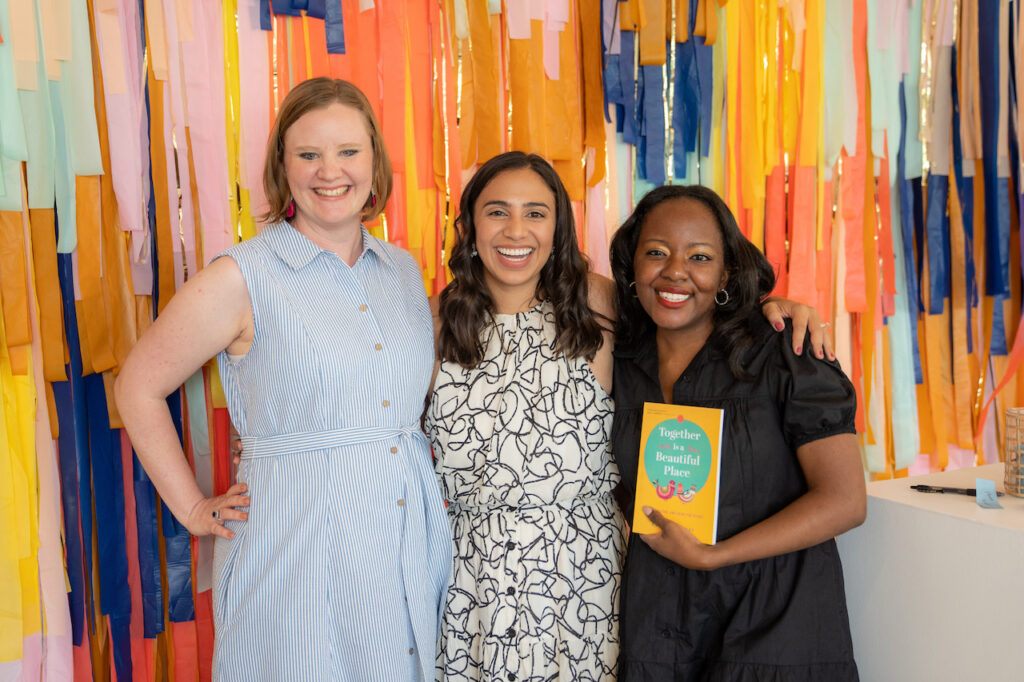 Final Thoughts for those who are planning a book launch party
Get themey! It was so fun to plan activities, food, and backdrops based off the book and the theme of friendship. Any chance to use a pun–use it.
Stay true to who you are. I walked away from the party saying "it felt like me" and I felt seen and loved that day.
Write thank you notes to people that you won't get to have a long drawn out conversation that day. Hand your notes to someone who can pass them out to you on your behalf.
Snap all the photos. It's rare that we get to have special occasion moments with our friends and family so pause and take the glamor shot.
Hope you felt like you were there and find a moment to gather your people together to celebrate the gift of friendship.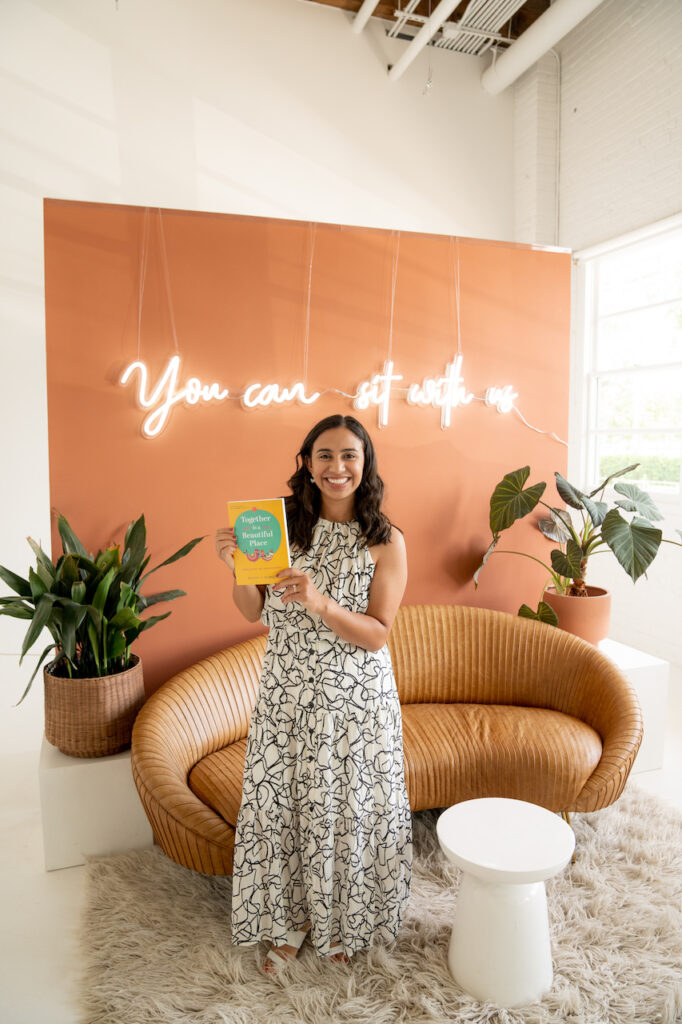 Grab your copy of Together is a Beautiful Place here.
Already read your copy? Take 2 minutes and leave a review on Goodreads and Amazon. It makes all the difference. Thank you!