2019 was a year for diving into my reading list! I tackled 100 books and rounded up my 5/5 star rated books with you! You can't go wrong with any of these books from a variety of genres. All are linked to Amazon so you can easily purchase a few or save them to a list for later.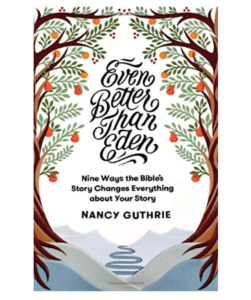 Christian author, Nancy Guthrie, tackles nine different themes in the Bible that trace to an even better reality to come–the new heaven and earth. I personally enjoyed how Guthrie used the entire Bible to demonstrate how God uses our current reality to explore the even better things to come. Our forever home with God will be even sweeter, more complete and full of God's presence than we have ever imagined.
---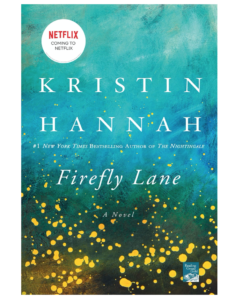 My husband calls me a Kristin FANnah because there isn't a book of hers yet that I haven't loved! Firefly Lane follows two best friends and their decade of ups and downs in the friendship. Whenever I was away from the book, I couldn't stop thinking about the characters and I certainly sobbed a lot at the end. Themes include: mother-daughter relationships, female friendships, marriage, career versus stay-at-home mom, and forgiveness. I read this for a book club and highly recommend to read it with others, also Hannah always includes group discussion questions at the back of all of her books.
---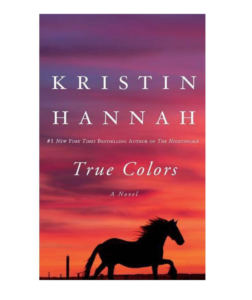 Three very different sisters and how they handle life together after the death of their mother. When the youngest sister makes an obscure decision to marry "the new guy to town," it puts a wedge between the sisters. They have to choose family over their own selfish pride, but can they do it before it breaks the family apart? More tears! So much heart! There was a court case involved that was very timely for issues with our judicial system today. You won't be able to put this down.
---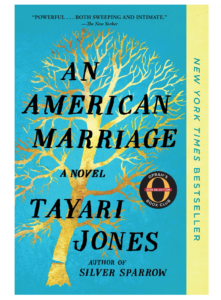 This book surprised me. I didn't expect for the majority of the story to be written after the main character goes to prison which makes most of the narrative in letter form. This is a darker book with difficult realities of prison life and the emotional damage that happens to someone in prison. Yet, it does create a sort of empathy on the reader to step into the perspective of someone who is sentenced to many years in prison for something he did or did not do.
---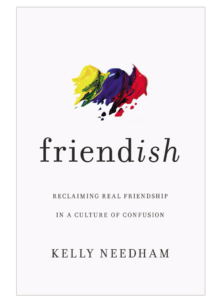 I appreciated the book did not try to cover everything on friendship but focused on unhealthy, co-dependent friendships. Needham provides information so we can be aware of our unhealthy friendships, repent of the and turn to Jesus for a more life-giving version of friendship.
---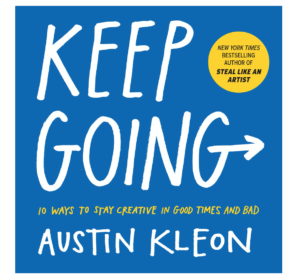 Creativity can begin to feel stale or turn sour because we try to please others rather than just making things to serve others. Kleon brings us back to the heart of why we make art and who we make it for. After I read this, I quickly went to the library and grabbed all of this books. It's a fast read full of wisdom.
---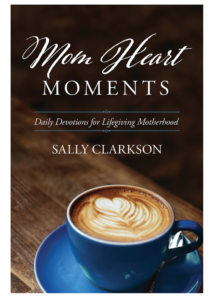 This devotional speaks directly to the challenges of motherhood. Each day always seems to be the exact thing I needed to read! Very impressed with this!
---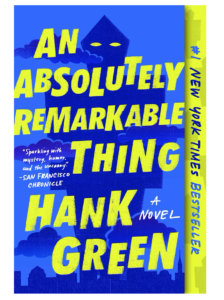 I rarely read sci-fi fiction but WOW! This book is BEYOND GOOD! A woman becomes a part of an overnight sensation when she stumbles upon a statue and no one can figure out how it got there. I enjoyed the action, the suspense and the mystery of it all! There are very few slow moments to the book as it jumps into the action immediately. Warning: R rated language.
---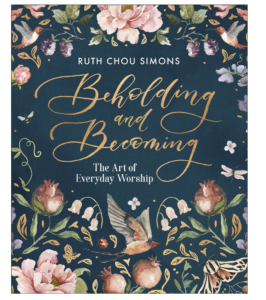 What we behold, worship at our core, is who we will become. Ruth's insightful and truth-filled words convicted and led me to realign my worship back to God. This book is a great gift. Stunning art work. Important message.
---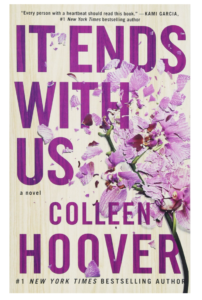 A novel about a woman who finally finds "the one," but when everything seems to be going well she stumbles into her first love. This book does have physical abuse so if that is a trigger, this would not be a good read for you. I could not put it down. The characters were complex, likable and full of heart. Warning: sex scenes that can be skipped!
---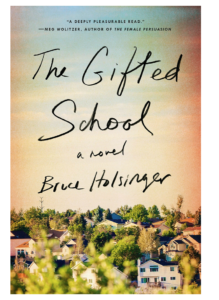 This book is about parents who desperately want their kids to be "gifted" so they start to compromise their personal morals to get their kids into the new school opening for especially bright students. There is mystery, drama, and heart. The story is told from a bunch of different narratives that gives the book a lot of complexity. Reminded me of a less violent Big LIttle Lies.
---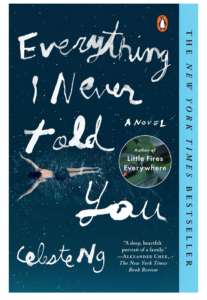 The writing, the characters, the plot is all so good. It revolves around the death of a girl who is a part of an American-Asian family. There is a mystery that is encompassed amongst parent-child dynamics and how our parents influence what we know about ourselves. I personally felt i was better than her more popular book Little Fires Everywhere.
---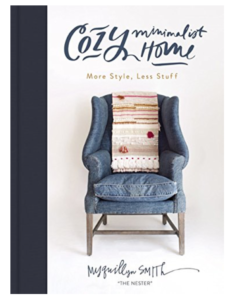 Moving to a new home? Want to redo your space? Cozy Minimalist Home is the perfect balance of a warm home with your favorite things but with purpose so you don't just have clutter everywhere. Very tangible as she helps you figure out how to purchase rugs, window treatments and lighting…and how to buy them in which order. Great house warming gift.
---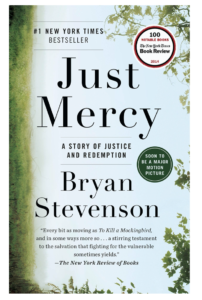 An autobiography of a lawyer who helps defend people on death row who may have not deserved the particular punishment. He does research and gives personal testimony to some of the "least of these" of our society like women, minors and mentally ill. This is a powerful book and you will not be the same after reading it.
---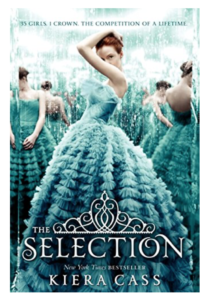 My favorite Young Adult Fiction of the year! Think the Bachelor and Hunger Games put together. Quick read and fun if you love series.
---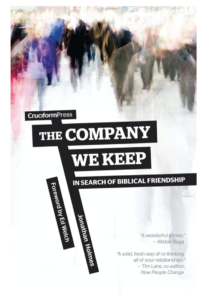 Little book, big concepts on friendship! Great foundation for biblical friendship.
---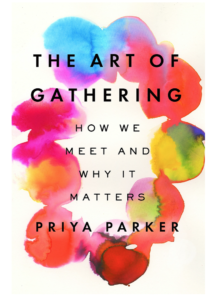 This book is my new guide for hosting anything. Parker helps the reader create meaningful gatherings with all the details from start to finish. I'll never gather people the same again.
---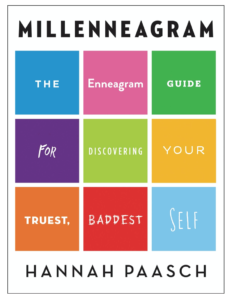 Hannah has all the education with the pop cultural references. I never really enjoyed the Road Back to You and this is the first time the Enneagram has been explained to me in a way that clicked. It's spicy, revealing and fun to read. Warning: Rated R language.
---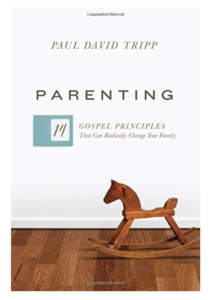 This may be the only parenting book you'll need. A biblical and honest approach to parenting and preparing your kids to be people of character when you are not around. Tripp explains the heart of our children and how we can reach them to instruct with love and truth.
---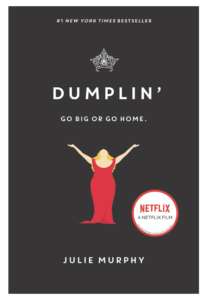 Another Young Adult Fiction that was heartwarming. About an overweight young girl who decides to enter the local beauty pageant and redefine beauty. This is also on Netflix. Both are very sweet but the book has rated PG-13 language.
---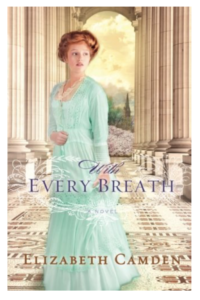 A Christian Fiction story about love and curing disease. This book was predictable but the hospital/science context made it a page-turner. Kate's school nemesis hires her to help him but before she takes the job, he tells her that she is about to undergo dangerous work where her life could literally be in danger as she helps him in his endeavors. Page-turner!!
---
A reminder that to speak the gospel to others you have to first speak it regularly to yourself. This was a real challenge for me to become more comfortable using the gospel in all areas of my life as a regular teaching tool, encouragement and friend. I know the gospel influences every aspect of my life but this is becoming immersed, "fluent," in Scripture and the themes of the Bible.
---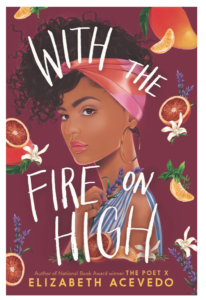 Emoni is a young mom, student, employee and trying to figure out what she wants to do after her senior year. I listened to this on audio book and it's read by the author which adds such life to the story. I got attached to the characters and appreciated the budding romance. A real fun young adult fiction.
---
Need even more reading referrals? Head to my post on the best books for your book club.