Words by: Chichi Agorom
The way to my heart is a road lined with autumn trees and simple tables filled with all of my favorite foods. When asked about my hobbies, one of the first ones that always comes to mind is eating, although I would probably never say that out loud. I'm a huge advocate for the table—for the friendships that are formed and strengthened over food and drink, for the safe space it provides for us to be human together, for the way it forces us to slow down and pay attention to what's in front of us.
But like most other inherently good things in life, my deep love for gathering people around the table became corrupted by a desire to impress. I started to give too much weight to the compliments about how impressive the tablescaping or menu or hosting was, quickly turning something life-giving into something extremely draining.
Over the last year, I've been growing increasingly disinterested in being impressive and more interested in learning how to love well. The table is a great place to practice that. A newish personal tradition has been to remind myself to show up at the table exactly as I am. When I'm more concerned with being impressive, I find that I'm less likely to invite people into my space. But when I remind myself that my job is to love people well, and when I give myself permission to show up exactly as I am, then I can offer an invitation to my friends to come as they are – messy and tired and joyful and sad and hopeful and everything else.
I had some friends over for dinner this past weekend and I had a grand menu planned in my head. But when Sunday evening came, I was exhausted and completely uninterested in creating a fancy meal. So I reached for my favorite go-to recipe like you would an old friend, texted my friends to tell them that I was exhausted and opting for simple over fancy, and poured my remaining energy into being present rather than worrying about creating the perfect meal. It ended up being a restorative, life-giving time. So I hope that you have fun with this recipe, and that it reminds you to create a space for yourself and others to show up honestly.
Pear & Gorgonzola Flatbread with Balsamic Drizzle
For the Dough:
(If making your own dough sounds intimidating, store-bought dough works great. If you want to make your own, here's a simple pizza dough recipe I swear by. It is perfectly chewy and almost tastes like a pastry.)
1 3/4 cups flour
1/4 cup olive oil, save a little to rub on dough
2/3 cup warm water
1/8th oz yeast (about 1 tsp + 1/8th tsp OR half a packet)
1 tsp sea salt
For the Flatbread:
2 medium-sized Bartlett or Anjou pears, cored and sliced thinly
3/4 cup shredded mozzarella cheese
1/2 cup crumbled gorgonzola cheese
1 TBSP olive oil
1/4 cup balsamic vinegar
To make dough, combine the warm water and yeast in a mixing bowl. Stir in salt and flour and mix on high speed in your KitchenAid. While the mixer is going, drizzle in the olive oil. You can also knead the dough by hand for about 5–8 minutes to get the same results. Once dough is soft and elastic, remove from bowl, rub it with a little bit of olive oil and place it back into bowl. Cover bowl with a towel and let rise for about an hour or until dough has doubled in size.
Preheat oven to 425°F.
Bring balsamic vinegar to a simmer in a small saucepan, and cook for about 5 minutes or until the vinegar thickens and coats the back of a spoon. Take off heat and let cool while you assemble the flatbread.
Roll out the dough on a floured surface and then stretch into a large rectangle on a greased tray or baking sheet. Brush the top of dough with olive oil, then scatter mozzarella cheese on top followed by the sliced pears and crumbled gorgonzola.
Bake for 12-15 minutes until golden. Drizzle balsamic reduction on the flatbread and enjoy!
Serves 4
Recipe adapted from Eat Live Run.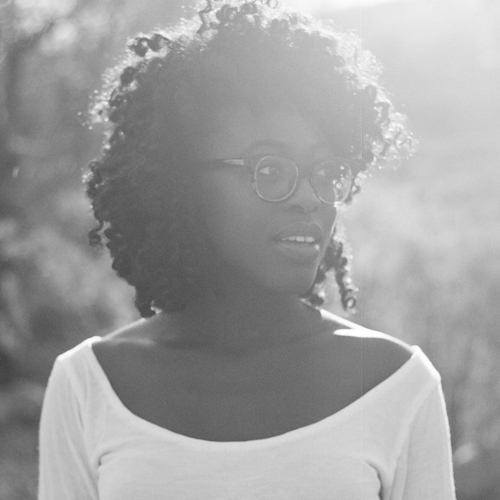 CHICHI AGOROM
Chichi is a woman of varied interests and gifts who is currently trying to find her place in the world. She is a trained mental health therapist, a lover of food and conversation, and is driven by a desire to leave the world around her better than she met it.
About Table Traditions:
This October, join me and my friends in the kitchen as they share some of their favorite recipes and foodie traditions. Table Traditions stems from a belief in making a routine meal an occasion to celebrate life and good food. I hope that these stories and recipes will spark some of your own mealtime traditions.
Click here to see all the Table Traditions posts.