Words by: Amy Shenk
The leaves skittered across the ground as I made my way quickly from the car to the house. It was one of those chillier days, a day where the cold had sort of sunk into my bones. Honestly, I do not mind the cold that much. Fall is my favorite season for providing relief from what felt like a never-ending summer. With the change in season comes the change in our diets and while the thought of stew last month made me break out in sweat all over my body, it is now a staple in my weekly menu.
During the fall of 2011, I began a journey that would dramatically change the way I ate. After three months in Spain I became acutely aware of the effects of food on my body. Apparently, consuming crepes con chocolate every day would have an impact on my waistline. Since then, I have learned that the food I eat be healing and delicious or frustratingly sabotaging to my goals (while also being delicious).
Seeking to make a change in my habits (and experiencing intense body image demons), I turned to restricting the good parts of food, confusing it as an evil. Alas, restricting what I ate was like trying to heal a gaping wound with a children's Band-Aid. It took me about four years to understand that my issues with my body could not be fixed by a shift in my diet. Learning to enjoy and savor delicious food that is also healthy and healing for my body and my mind, has become the remedy.
Preparing tasty, home cooked food is a tradition I hope to maintain for my family. I am also passionate about passing on the tradition of loving my body for the beautiful creation it is, not for what I think it should be or should look like. Through our recipes and our kitchen conversations we can be a powerful change agent for the attentive beings who often feel a little too underfoot. The next generation looks to us to not only lick the spoon but to listen to our self-talk and our opinions about ourselves. Consider your table and how you are providing for those around you.
Hearty and Healing Beef Stew
1 lb grassfed ground beef
1 medium onion, chopped (or more if you are an onion freak like me)
3 large carrots, chopped
3-4 medium sweet potatoes, cubed (white potatoes work as well, no shame)
½ bunch kale, chopped (YES, Kale. I promise the broth will actually make it palatable)
4 cloves of garlic, minced
1½–2 quarts bone broth
2-3 tsp Italian seasoning
Sea salt/pepper to taste
Brown the ground beef in a soup pot, and set aside. I like to season my beef with salt and pepper while it cooks too.
Add some butter to the beef fat left behind from the ground beef cooking and add the onion, carrots, potatoes, and kale. Add a big pinch of sea salt and cook over medium/medium-high heat for about 10 minutes until everything softens and the salt brings out the juices and sweetens everything up.
Add the garlic and cook for a minute.
Add the bone broth, seasoning, and cooked beef, and stir to combine. Bring everything to a simmer for 10 minutes.
Sea salt and pepper to taste.
This recipe is adapted from raisinggenerationnourished.com.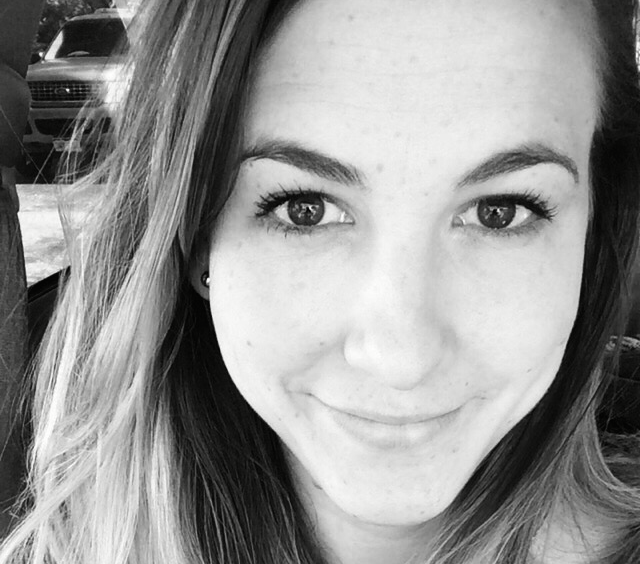 AMY SHENK
Amy is a self-described food snob who only drinks a latte if the almond milk is homemade. While she isn't busy making fun of herself for being food-conscious, you will find her pursuing her MA in Clinical Counseling, working out at Awaken Gymnastics, or pondering how one can integrate nutrition, exercise, and counseling to have a career. Like what Amy has to say? You can read more of her work here. Keep up with her adventures and food choices on Instagram: @amyshenk.
About Table Traditions:
This October, join me and my friends in the kitchen as they share some of their favorite recipes and foodie traditions. Table Traditions stems from a belief in making a routine meal an occasion to celebrate life and good food. I hope that these stories and recipes will spark some of your own mealtime traditions.
Click here to see all the Table Traditions posts.