Words by: Cassie Sergeson
| fellowship á la tomato cream |
come. come to the table, dear. come and taste the treasures made, the hopes renewed.
sit, dear. sit with us, here with us. hear the laughter rising. the candlelight flickering faces full of smiles, bellies full of fellowship. there is a covering calm about the table, dear. breathe it in. let it slip down the back of your throat, coating it in the refreshing deep of the life that is new.
sip, dear. sip with us, here with us. keep sipping, dear. the refreshing deep that was poured out for you. roll it around in your mouth, your heart. feel the warmth it brings, the sorrow it gleans. it seeps into you. let it. let it change you. let it refresh you. let it deepen you.
eat, dear. eat with us, here with us. take the bread, savor the bread. it fills the pit, the vacant stable. it reminds of home, the one you are meant for. twirl the noodles dear, see them cling to one another. they stick together under the savory sweet. the binding covenant of ripened fruitful life and smooth milky forgiveness. feel them in you, feel them with you, feel them filling you with the fullness of complete understanding.
gather, dear. gather with us, here with us. you are welcomed here. you are treasured here. you can be you here. share in the comfort. the tattered and worn hardwood beneath you, the heaping fellowship on the plate in front of you, the presence of the weary and thankful hearts around you. this table is for you. this table is for me. this table is for us.
come. come to the table, dear. come and taste the treasures made, the hopes renewed.
Tomato Cream Sauce Pasta
(The Pioneer Woman)
8 servings.
2 tablespoons olive oil
2 tablespoons butter
1 whole medium onion, finely diced
4 cloves garlic, minced
2 cans (15 oz each) tomato sauce
salt and pepper, to taste
dash of sugar (more to taste)
1 cup heave cream
grated parmesan cheese, to taste
fresh basil, chopped
1½ pound pasta of your choice
*Optional ingredients:
3 chicken breasts, grilled or baked
2½ cups fresh spinach
2½ cups sautéed mushrooms
Cook pasta according to package directions. Drain, reserving 1 cup of pasta water.
Heat butter and oil over medium heat. Add onions and garlic and sauce for a minute or so. Pour in tomato sauce and add salt, pepper, and sugar to taste. Stir and cook over low heat for 25 to 30 minutes, stirring occasionally.
While sauce cooks, grill or bake chicken and sauté mushrooms.
Remove sauce from heat and stir in cream until color is a light orange-red. Add parmesan to taste, then check seasonings. (Thin with pasta water before adding other ingredients if needed). Stir in pasta, chopped basil, spinach*, cooked chicken*, and sautéed mushrooms*.
Serve immediately.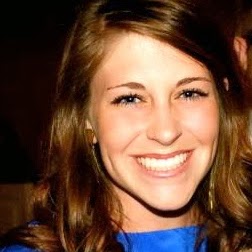 CASSIE SERGESON
I have been traveling through this world, one foot at a time—one day at a time—pup at my side, with the ever present guiding hand of the One at my back. I am a words person, although I do not consider myself to be one who knows how to use them well. I enjoy the small stuff of life—a hot black cup of coffee, the slapping tail of my labrador best friend, a cool night, a familiar heart, a phone call filled with laughter, and the quiet comfort of the morning hours. Like what Cassie has to say? Connect with her on Instagram at @cassiecorinne.
About Table Traditions:
This October, join me and my friends in the kitchen as they share some of their favorite recipes and foodie traditions. Table Traditions stems from a belief in making a routine meal an occasion to celebrate life and good food. I hope that these stories and recipes will spark some of your own mealtime traditions.
Click here to see all the Table Traditions posts.