Past Events
Florals and Friendship Workshop—Denver | Monday, February 11 | Moss Denver
A Recipe for Friendship Workshop | Saturday, February 2 | Hurley Home
Bud Co Sojourner Retreat | October 5-7 | Estes Park, CO
Florals and Friendship Workshop—Denver | Monday, September 10 | Moss Denver
Florals and Friendship Workshop—Wichita | Friday, September 7 | Love of Character
Get notified about new items and promotions:
New subscribers to the Long Walks, Deep Talks newsletter can choose to get event announcements and shop promotions in addition to the newsletter when they sign up. Click here to subscribe now. If you're already signed up for the newsletter, click here to add event and/or shop announcements.
---
Speaking Reviews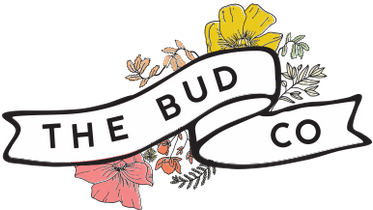 "Bailey took our retreat to the next level. The way she set the tone for the Holy Spirit to enter into the sessions she led emboldened vulnerability and quick friendship. She welcomed each and every retreat attendee and was a friend to everyone, encouraging them and assuring them they had a place in our community. I cannot say enough about the woman of God that Bailey is and the way He has so clearly gifted her with words and hospitality. I am so thankful for the way she invested into our vision and for her friendship."
Shannon Graessle, Co-founder of The Bud Co.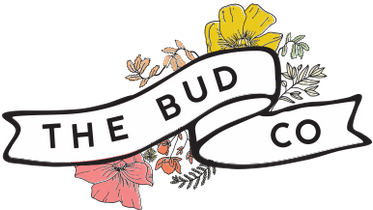 "Bailey went above and beyond for our retreat. From her intentionality in getting to know the stories of all of the girls at the retreat, her vulnerability in the way she led each one of the sessions, and the way she pointed to Jesus in every conversation revealed an unmistakable history that she has with Him as her anchor. Bailey brought a depth and wisdom that challenged each one of our retreat attendees. We couldn't recommend Bails more to speak at your retreat!"
Ashley Vinton, Co-founder of The Bud Co.

Bailey embodies the Greatest Command to "Love God" in her faith and family, but she doesn't stop there – her humble encouragement to open our hearts and homes to our neighbors inspires us all to live out Command #2, "Love Others." The tools she offers are developed through her own personal experience, and her designs enhance obedience with beauty. Bailey is the kind of girlfriend you can call for a late-night ice cream run, or a serious theological discussion! She's a planner, organizer, and leader who influences us all to create rooted community through her beautiful products, thoughtful writing, and engaging speaking."
Amy Lively, author of How to Love Your Neighbor Without Being Weird
"Bailey is so sweet, upbeat and easy to listen to. She was very thorough in her communication to our group and we loved her energy and sweetness. I still hear gals talking about when we had her come to share. She stated some simple, yet awesome nuggets of truth we will carry with us!"
Katy Lee, Moms of Young Children Leader
---
Book Bailey
As much as I love writing, public speaking is truly where I feel I can communicate God's truths best. Speaking moves me. It excites me. I love nothing more than creating a great story that engages an audience in authentic ways. I desire to use my gift of public speaking to help women know the character of God more fully and believe in what God has purposed for them.
If you're interested in having me come and speak to your small group, women's retreat, or event please use the contact form below.