To say a special thank you to my newsletter subscribers, here are some downloadable conversation cards for your table this month.
As you sit down with family and friends (or Zoom together), I hope these questions will spark meaningful conversation—they have certainly given us giggles and taught us new things about one another. Just click the image below to download!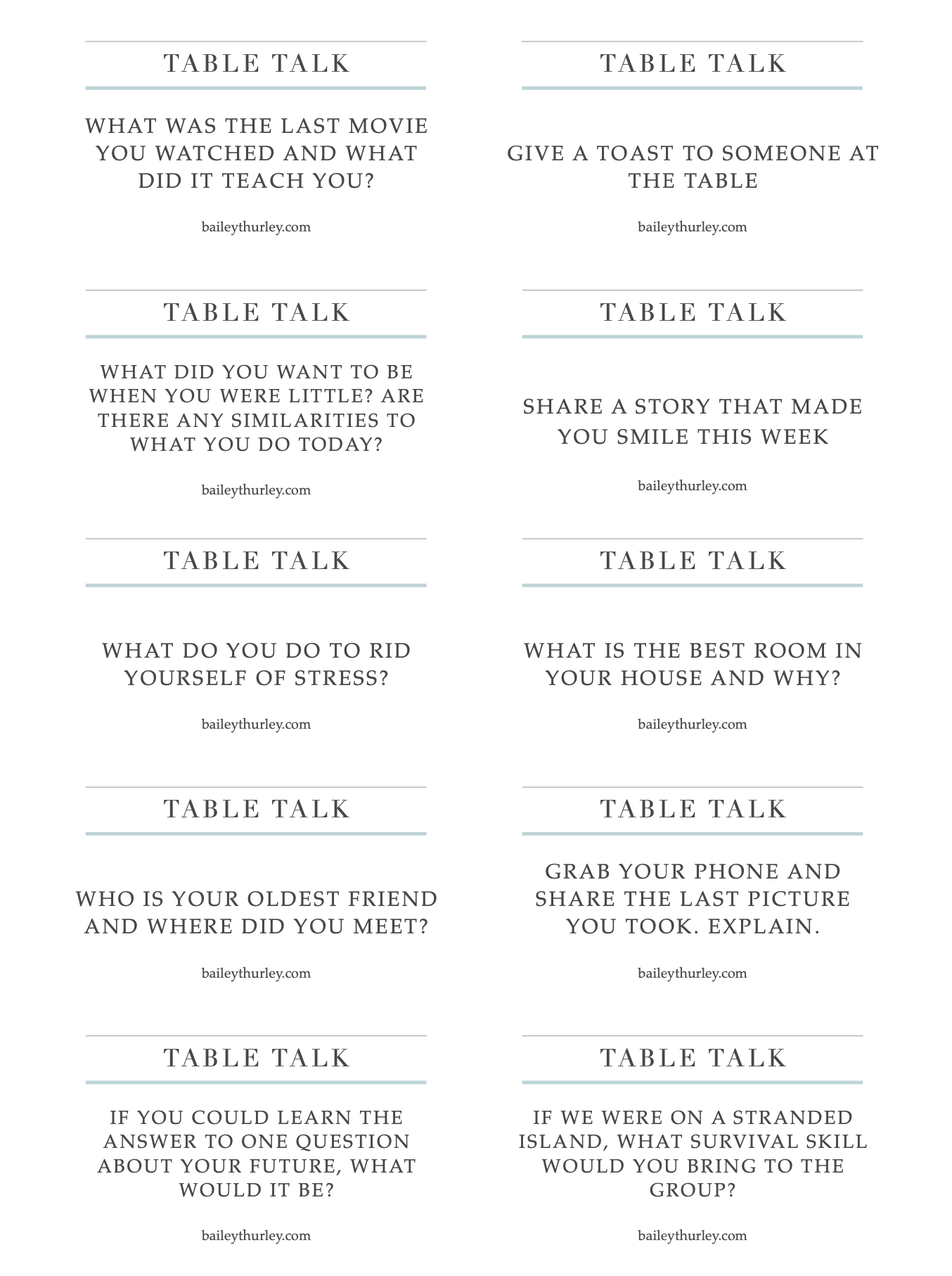 P.S. The PDF that downloads has nice little marks to make it easy to cut these out like a pro.