I looked down at my phone, it had been a full week since I sent the text. So, I re-read it just to make sure I didn't say anything awkward or weird.
Hey, Kendal! I really enjoyed getting to know you over coffee. I would love to do it again sometime, maybe we go on a walk around the park. Let me know when you are free next.
Okay, so it didn't seem too pushy, why had she not texted me back yet? Maybe I put the number in my phone incorrectly or maybe, just maybe…she wasn't interested in being friends.
I thought we had a really great conversation. We connected over our techy husbands, our love for hiking and how we both struggled to make friends in a new place. So, I thought for sure the situation was ripe for a potential new friend but after another follow up text, I got the message: she must not have felt the same way.
Trying to be a good friend, when someone doesn't reciprocate the friendship can be really painful. Feeling disappointed didn't really sum up how I actually felt in that situation. Embarrassed, insecure and unlovable is more like it. And it isn't always in a new friendship. Sometimes, we go up and down with a friend for months or years before we finally admit to ourselves that this friendship isn't working.
What's worse is I have been the friend who has decided to stop investing in the friendship and not communicate it. I cancelled plans or made up excuses because I didn't want to commit to a friendship. It's not always personal. They might just live far away and with a toddler it is difficult for me to hang out with them on a regular basis. Or maybe my friendship calendar is full, and I don't have time to devote myself to a new friendship. But I have always approached it the wrong way. I either ignore their invites or make up reasons to not hang out until the friend stops initiating. That is no way to handle the situation because I know how it feels to be on the other side…and I am sure you do too.
So what do we do when friends don't reciprocate the friendship?
Talk about it
Super profound I know, but every time "assumptions" are involved, my go-to advice is TALK ABOUT IT. If you think a friend is purposely ignoring you or has made way too many excuses each time you try to hang out, then it is time to talk. Let them know how the ignored messages or cancelled plans have made you feel and ask why they have responded to your invitations in this way. But be willing to hear the reasons why. Pray for a gracious heart and a bridled tongue.
For those of you who have ever had the question, "Are you ignoring me?" posed to you, it's time to be honest. In Matthew 5:37, Jesus says, "Let your yes be yes and your no be no." Often people make rash oaths to commit to things they don't plan on seeing through to the end. The same applies to friendships. We shouldn't say we are going to be a better friend if we don't mean it. If you truly don't see yourself investing in the friendship, you need to say so.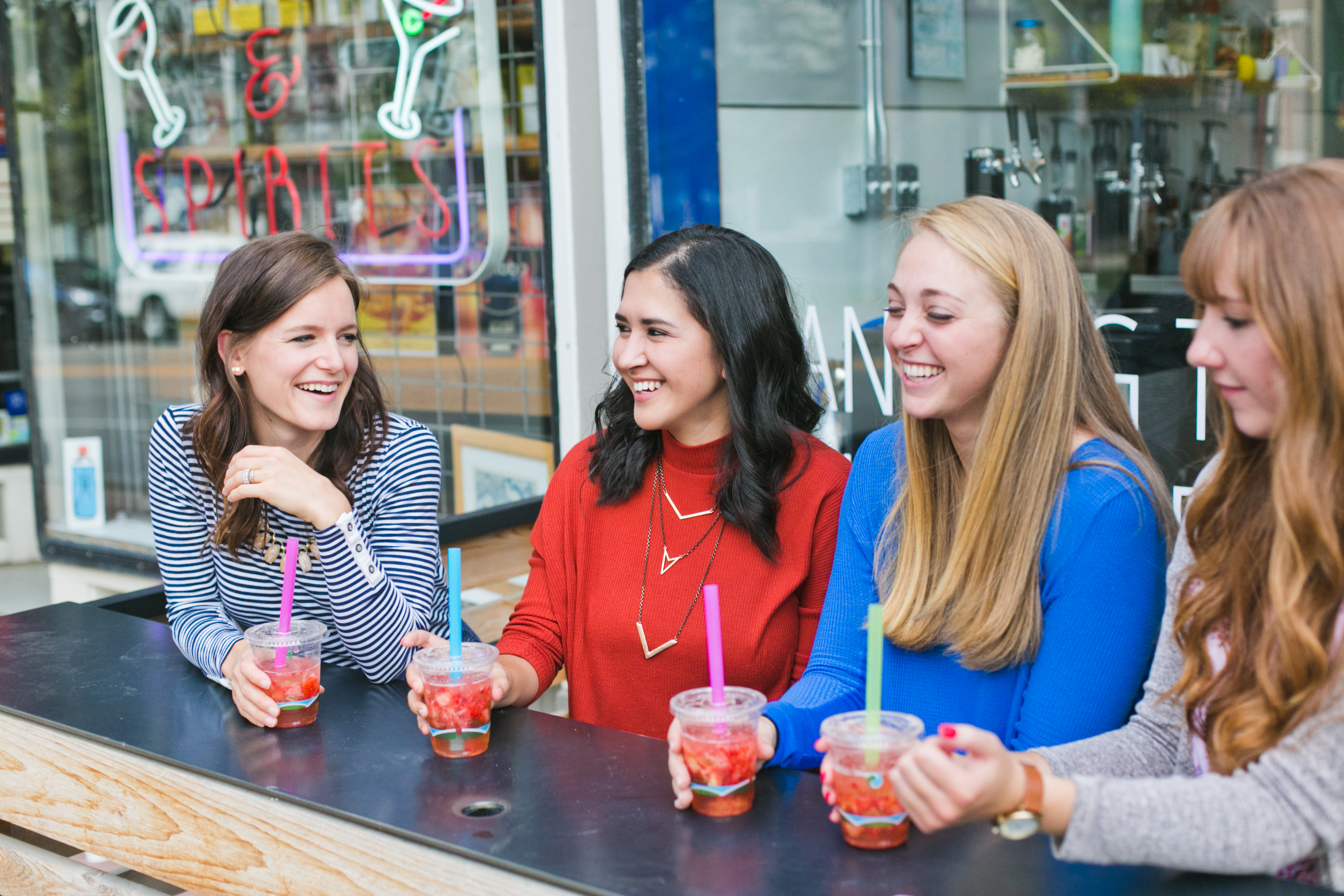 Reconcile
Reconciling the friendship is a step people often miss but if we don't find peace with the person then we leave room for hurt to reside in our heart—it will affect the way we see friendships forever. If this conversation is the turning point for both of you to kick it into friendship gear, awesome! But when it doesn't always work out like that then both people need to extend humility and forgiveness.
Be kind to one another, tenderhearted, forgiving one another, as God in Christ forgave you. Eph 4:32
You can easily say, "I am really sorry, I haven't been a good friend and I have made excuses. I don't think I have the time to invest in this friendship right now." And in return, there needs to be humility in understanding that we can't be friends with everyone and trust that the honest words our friends spoke were actually the best thing for us, so we could go find friends who are willing to go deep with us. Just remember "be kind to one another, tenderhearted, forgiving one another, as God in Christ forgave you" (Eph. 4:32).
Move Forward
Easier said than done, right? But if someone isn't interested in being a committed friend, then we probably don't want them as a friend either. There's no reason to stay in a friendship that unnecessarily hurts your feelings because you think maybe they will have more time for you in the future. There are plenty more friendship fish in the sea. I promise.
God didn't create us to be loners, but to represent the fullness of Him in community. You are not meant to go through life alone so take heart that the right friends will come. Don't lose hope!
SaveSave