Ever wondered what qualities make up a great friend? Whether you have been questioning the company you keep or you've felt like you needed to step up and be a better friend, here are six qualities we should all aim to practice.
She keeps the circle open.
A woman who always has "room for one more" is great at demonstrating God's welcoming nature. No one wants to jump through hoops to receive the approval of other women. She knows this because she's been there and has decided to always invite people into the conversation.
She celebrates.
She knows how to celebrate others without feeling threatened. Her identity is in Christ so there is no fear in a woman being "better" than her. She finds authentic joy for her friends' successes and good news.
She shows grace.
No friend should have to walk on eggshells every time they make a mistake. A good friend communicates grace through her actions and her words so her friends never have to wonder or worry where they stand when the friendship hits a bump!
She knows her words are a weapon that can tear down or build up her friends.
She knows words hold a ton of weight so she thinks before she speaks. If she says something out of spite, bitterness or jealousy those harsh words can have a negative impact; crushing the beauty in her friend. So instead, she uses her words to build her friends up, knowing that those kind encouragements will take root and blossom into the beautiful person she knows her friend to be.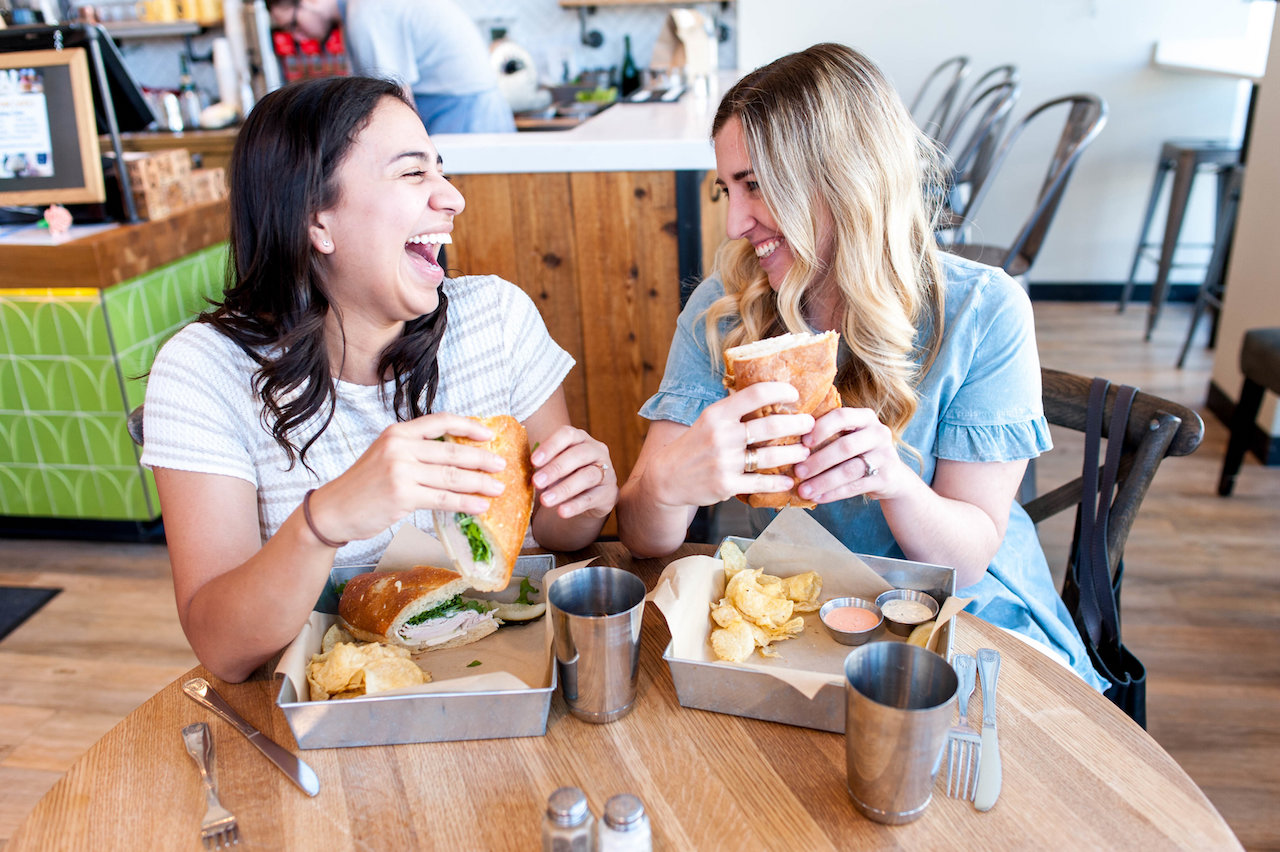 She sows trust.
She is capable of having deep conversation and is trusted to hold those shared things close to her heart. She keeps her promises and shows up when she says she will. Not only is she a good listener, but is also humble enough to share her own struggles and needs.
She points her friends to Jesus.
A woman who sharpens the faith of her friends is coveted! She asks hard questions, she studies her Bible and she loves well. She is a friend of God and she passes on that joy and love to the people around her.
What friendship practices do you do well?  What friendship practices need more work? Remember that all of these qualities start with a consistent friendship with God! He will provide all the things you need to love others well! You will never be a perfect friend but you can represent Christ, the perfect friend, to those around you and that is the BEST friendship quality of all!
SaveSave
SaveSave
SaveSave