Affordability and fun are the keys to sustaining fresh and new ways to connect with your friends.
So, when brainstorming an easy way to connect with our friends I just happened to be listening to a podcast with Tim. That's when it hit me! Tim and I love listening to podcasts together and then discussing them. Why don't we do this with others? Thus, Pizza and Podcast Party was birthed from an idea to connect with good conversation and good food (and also my love for alliteration).
How to host your Pizza and Podcast Party:
Choose a podcast that all your guests agree to listen to. Tim and I love Malcolm Gladwell's podcast, "Revisionist History." Gladwell likes to push the boundaries on many popular topics so there is always an idea to spark conversation.
We sent a text invite and made sure to include the link to the podcast. We invited eight people because we wanted to keep the group small. For an intimate get-together like this, we want everyone's voice to be heard, so six to eight guests is perfect.
As the hosts, we provided the pizza (and a salad) for everyone.
We put a start and end time on the event to respect the importance of the conversation and have a clear cut off…because you may be able to talk forever.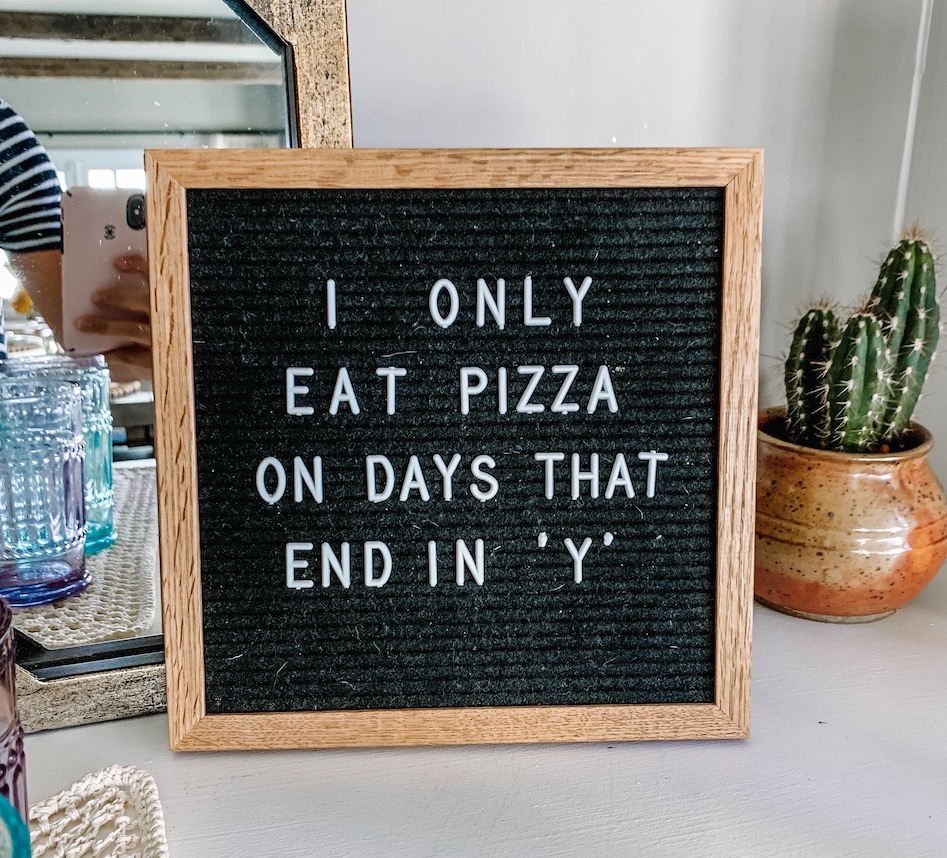 The pros:
-You can gather a diverse group of friends who have or have not met before and discuss a topic with your varied backgrounds. There doesn't need to be a prior expertise to contribute to the conversation.
-Podcasts don't cost anyone any money. It is a free service. It's accessible and a fairly low level of commitment for guests to prep beforehand.
-If you have a brainy group of friends, they will love this.
-If you have kids, this is doable. The kids loved the pizza and played while we continued the conversation at the table. If you have older kids, it would be cool to hear their input too.
-If it is well received, you can rotate hosts and do it again. It's like modern day book club.
The cons
-The pizza gets cold because you are too involved in your conversation! Ha! Just kidding! Is there a con to a gathering like this? I think not!
Pray this idea continues to strengthen your friendships, build new ones or be a source of joy in your week! Let me know below if you decide to host your very own and maybe include your favorite podcast, too!
---
Some other good podcast considerations:
Local Church Sermon
ESPN Films, 30 For 30 Podcasts
---
Another affordable fun get together? Check out C is for Cake Day  or Friend Date Ideas for the Cold Months.