I scroll through Pinterest looking to DIY the perfect hand-dyed ombre kitchen towel project.  After reading a few blogs, I think, "I get the gist. I am ready to give it a try." Famous last words because my lack of attention to detail renders all my DIY projects "Pinterest fails." I tell myself I am fully prepared and have read all the instructions multiple times. Yet, I rush to the finish line and end with a towel that is not a beautiful ombre of various shades of pink but just pink all over (I later dyed all my other white kitchen towels a weird pink because I threw them all together in the wash like a complete laundry newb).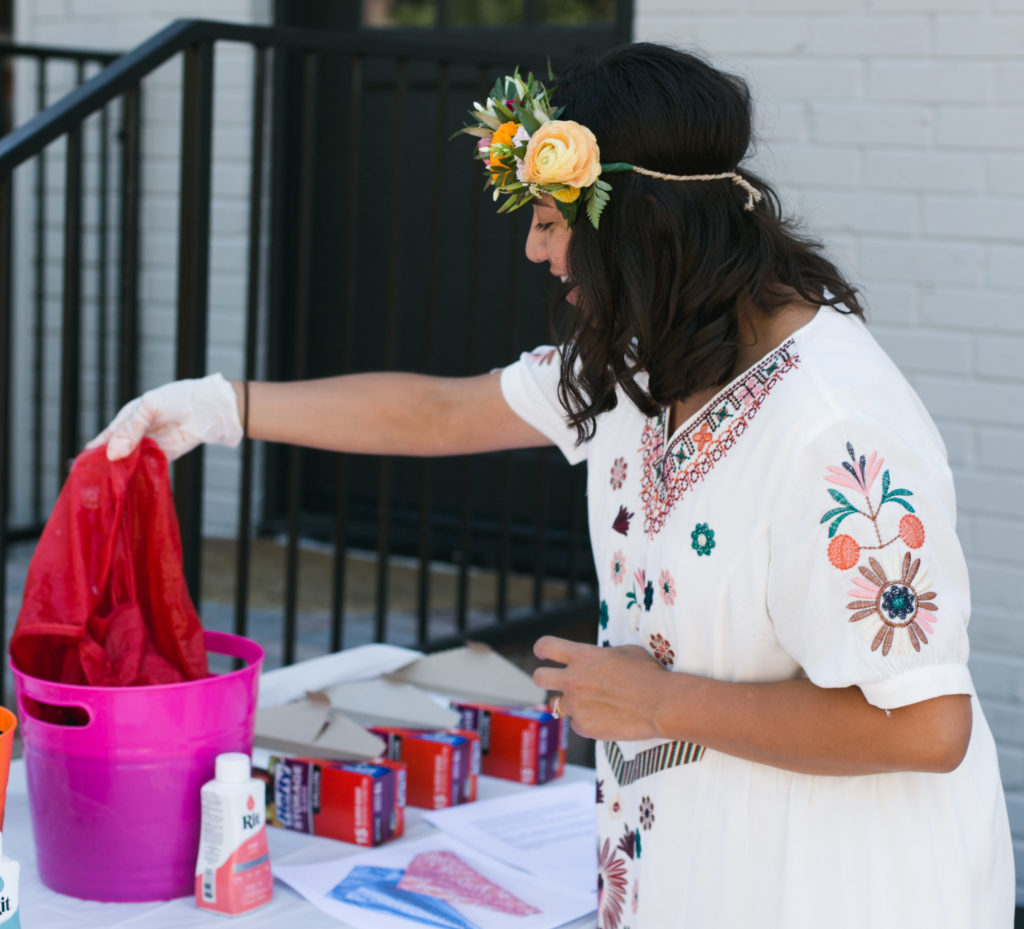 My husband has gently put a stop to all my DIY projects until I can prove to him that I actually know what I am doing before I start and promise to do it diligently.
I may not be an expert at DIY project but I do know a thing or two about DIY friendship!
When you're making friends for the first time, you need to know what you're doing. I mean it! You can't walk through campus or your new work place and expect people to stop what they are doing, run up to greet you and declare "from here forward, we are best friends." When you make new friends, it's best to treat the get-to-know-you phase as a DIY project.
Do your research
Know what kind of friends you are looking for before you go searching for community. Intentionally brainstorm where you may meet potential pals: a local running club, a small group, the women's retreat, humanities class? Gather your information so you can put yourself in the best position to begin meeting people.
Make a Plan
Clear your calendar because it's time to put yourself out there in the friend-making world! Before I begin a DIY project or DIY friendship, I prepare by plotting when I will have time to work on this and what I will need to complete what I started! Is there a weekly commitment? An investment in some tea and chocolate chip cookies? Whatever it may be, make a game plan to spend quality time with some of the people you've met along your DIY friendship journey.
Stick to Your Plans
For all the DIY projects you have pinned and forgotten to try…or never felt confident enough to start, here is your chance to do it over and stick to your DIY friendship plans. Now that you have the setting, the time, the friendship date all organized; follow through with your plans. Don't back out because "newness" seems difficult. Try! You have everything you need to succeed but it may take a few friend dates to find something that works. There may be some dings and dents along the way (a.k.a. anytime I try to hang a picture on the wall) but, it can still work and honestly, isn't that we all want in a DIY friendship?
Evaluate your work
Stand back and 1. celebrate your how your effort and time is building a friendship 2. Remember that even if it's not perfect it is good.
How amazing that you started from scratch and have seen a friendship begin, grow and go deep! You may have a lot of "Pinterest fails" in other areas of your life but in friendship, girl, you are making it work!
Now go, it's time to DIY friendship because no one is going to do it for you and no one is going to do it quite like you do—and that is the real art behind making new friend